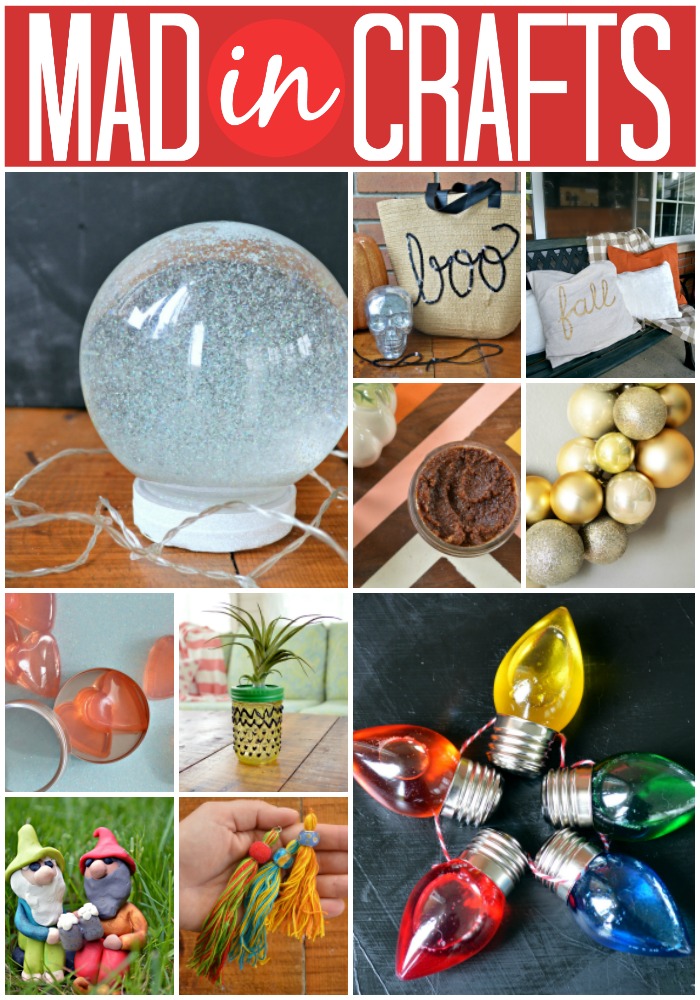 It was a big year for video on Mad in Crafts! I published 97 videos on my YouTube channel, so if you aren't already a subscriber you better head over to see what you have missed! Since I had some many videos this year, I decided to choose my 10 favorites and make a 2016 Best Of.. video. A video about videos — so meta!
To find out more about each of these projects, click the links below!
Let's be buds.
Subscribe to the Mad in Crafts newsletter and get a FREE copy of my newest ebook, Happy Crafts: Nine Colorful Crafts You Can Make in 30 Minutes or Less.
Have you checked out the Mad in Crafts YouTube channel yet?