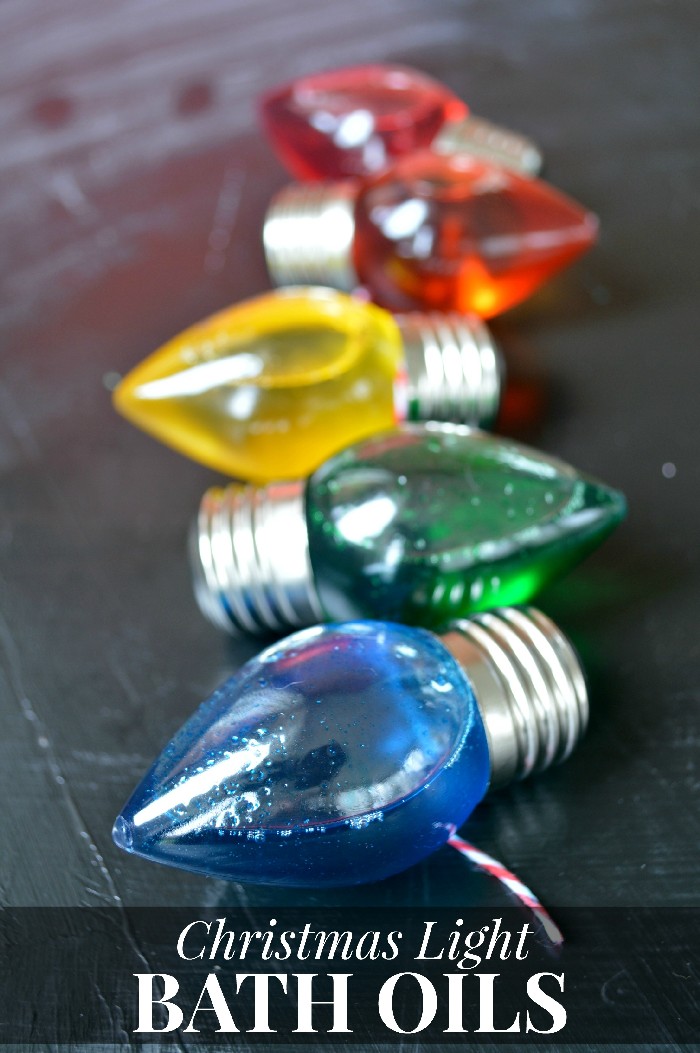 I like giving spa gifts for Christmas because people sometimes feel guilty spending money on products that are just for pampering. If you give them a spa product you made yourself, they will be able to enjoy the relaxation without the guilt. These Christmas light bath oils are scented with peppermint essential oil and packaged to look like a string of Christmas lights! Your gift recipient can just empty one "light bulb" of oil into a bath to add fragrance and silky oils to the water.

This short video will show you how easy it is to make a string of festive bath oils yourself. I share creative videos like this on my YouTube channel twice a week. If you like this video, consider subscribing to my channel so you don't miss any of my other videos!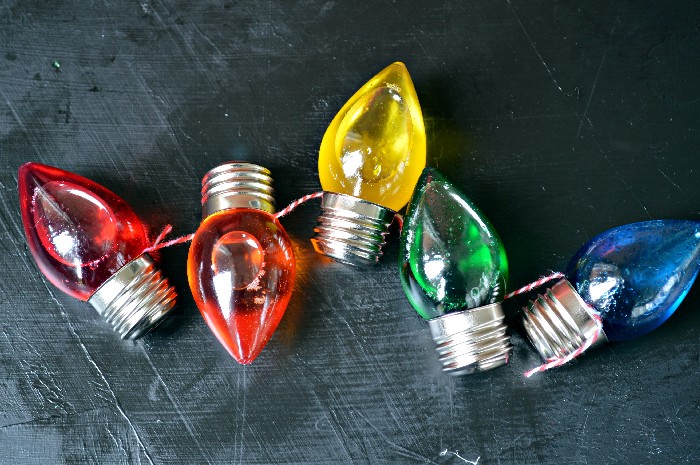 NOTE: I found that after a day or so, the soap colorant settles to the bottom of the ornaments, but a good shake mixes the colors up again.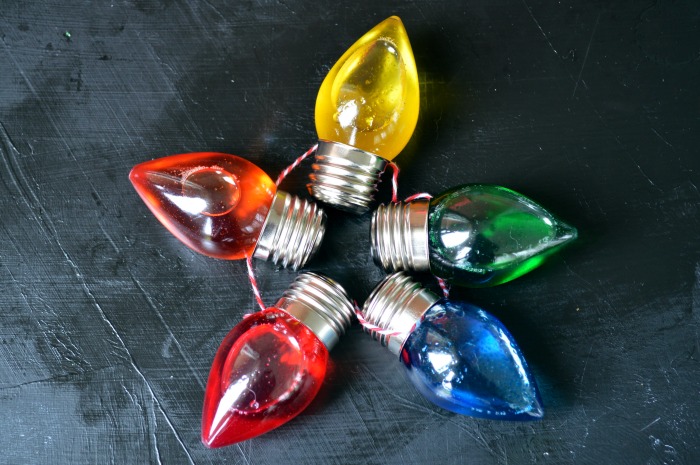 These are all affiliate links, if you make a purchase (of anything on Amazon, not just these items) after clicking through, I will earn a small commission. Ads and affiliate links are the way I am able to keep this website running and to offer you free tutorials all year long. Thank you so much for supporting me and Mad in Crafts!
measuring cup
small disposable cups
scissors or a craft knife
You might like these other spa gifts: