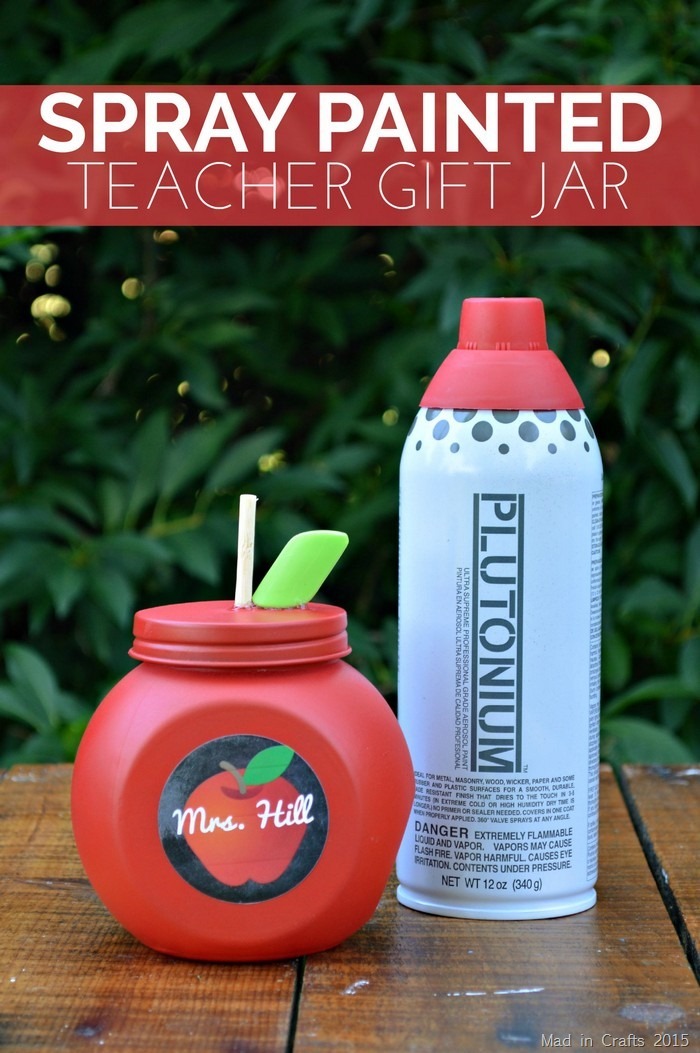 I am Plutonium's brand ambassador. I am compensated for my work, but all opinions are 100% my own.
Yesterday, I shared some fun Back to School projects created by fellow bloggers. Today I am sharing a quick and easy way to dress up a teacher gift. I don't normally condone giving teachers cutesy gifts decorated with apples or pencils or whatever, because teachers get TONS of these kinds of gifts every year they teach. There are only so many crayon monograms a person can use. I have one exception to the rule, however, and that applies to gift wrap. If you are going to package the present in a tin, make the tin look like a No. 2 pencil. If you are already going to be giving the gift in a box, make a bow out of school supplies. And if you are giving the gift in a round jar, make that bad boy look like a crisp apple!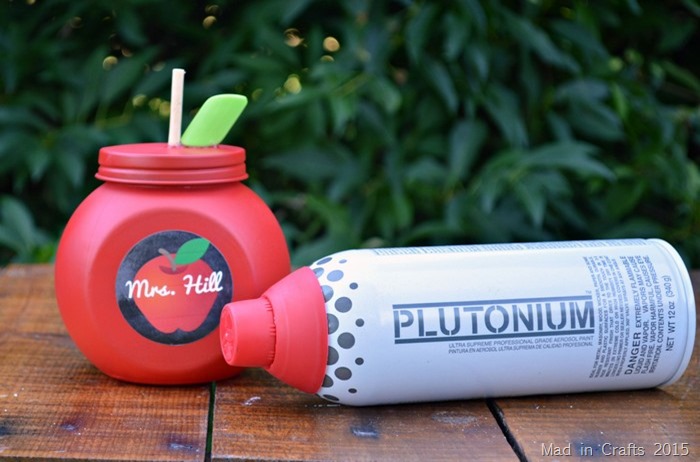 I quickly painted my jar with Plutonium's Hot Sauce red. Once the jar is painted and decorated, you can fill it with candy or another thoughtful gift. Check out the links below for other gift ideas:
COCONUT OIL AND HONEY HAIR MASK
Watch the super short video above to see me making my simple teacher gift jar. If you haven't already, be sure to subscribe to my YouTube channel!
I have put together a list of affiliate links for all the products I used in this tutorial. If you choose to purchase after clicking through, I will receive a small commission. Thanks!
Let's be buds.
Subscribe to the Mad in Crafts newsletter and get a FREE copy of my newest ebook, Happy Crafts: Nine Colorful Crafts You Can Make in 30 Minutes or Less.
Have you checked out the Mad in Crafts YouTube channel yet?