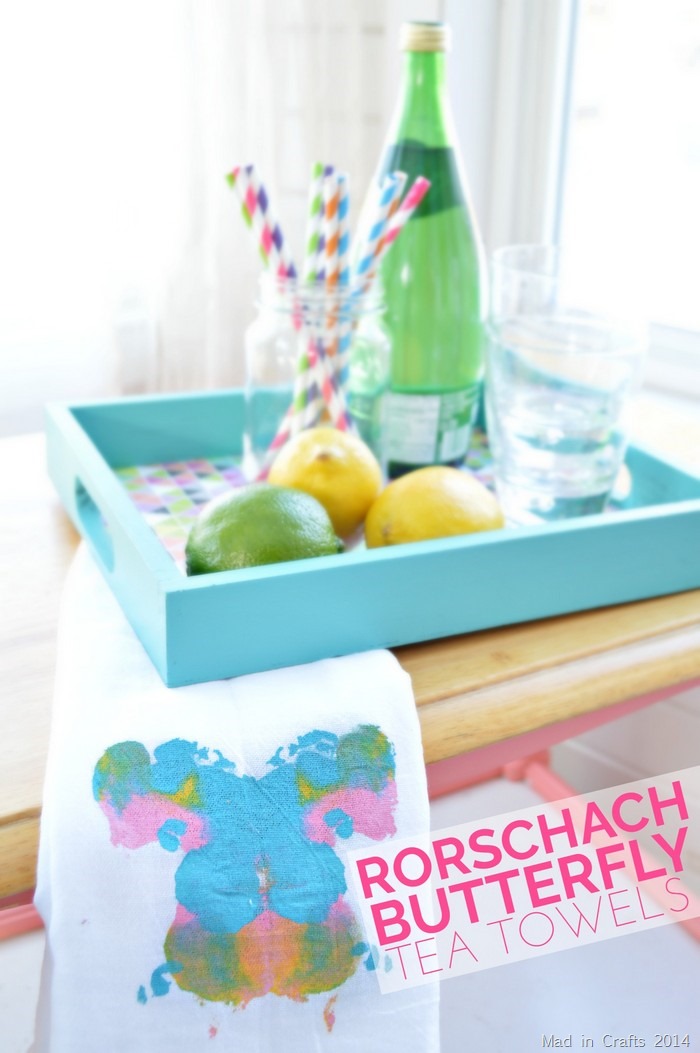 Two years ago, I made some Spring decorations inspired by beautiful designer fabric. One of those projects was a tutorial for lightning fast painted butterflies made in the same way as a Rorschach ink blot. This year I wondered if I could use that same technique on fabric. I busted out my fabric paints and went to town on cheap tea towels, and this is the pretty result.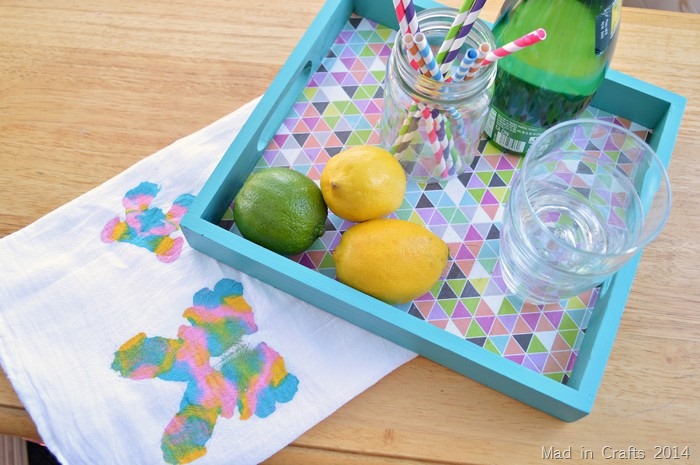 Let the paint dry completely and then they can be laundered like any other towels.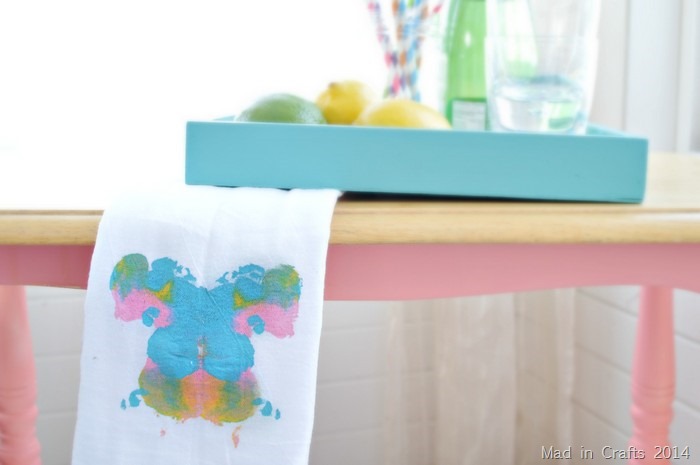 You can make several of these pretty towels in minutes! Wrap them around an Easter hostess gift, use one to line an Easter basket, or just drape one over your oven handle to pretty up your kitchen! If you enjoy this video tutorial, subscribe to my YouTube channel so you don't miss any crazy good video creativity.
I have put together a list of affiliate links for all the products I used in this tutorial. If you choose to purchase after clicking through, I will receive a small commission. Thanks!
Let's be buds.
Subscribe to the Mad in Crafts newsletter and get a FREE copy of my newest ebook, Six Projects You Can Make with Thrifted Plaid Shirts.
Have you checked out the Mad in Crafts YouTube channel yet?