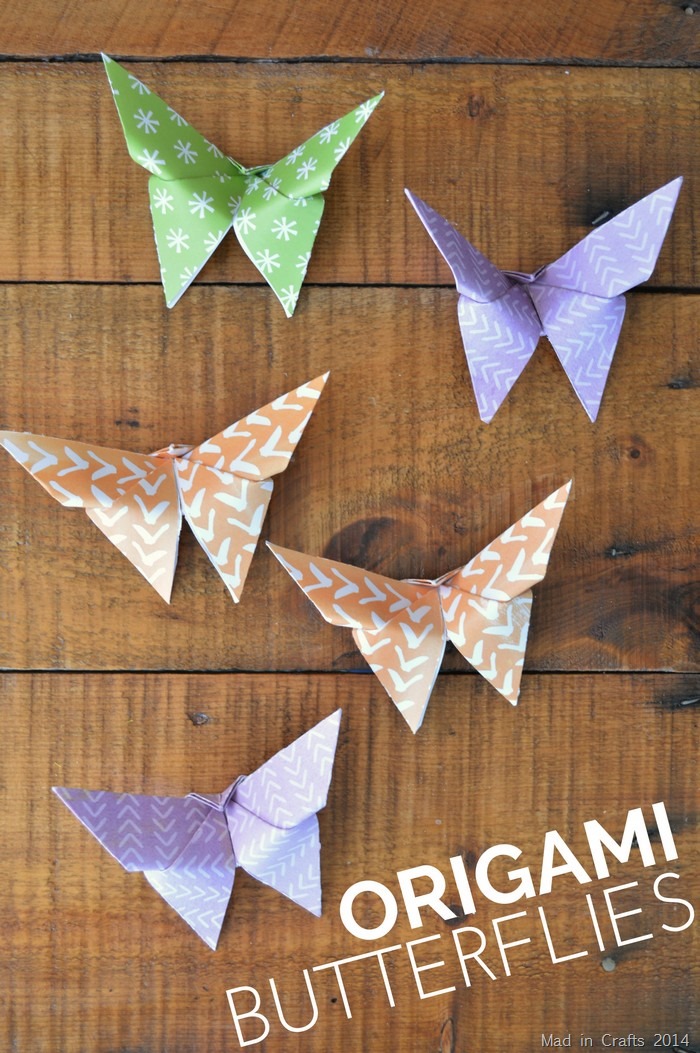 Even if you have procrastinated on any and all Easter decorations, there is still time to make some simple, but beautiful, origami butterflies. Don't be scared off if you have never done origami before, this is a very simple tutorial that doesn't take long to master. You can hang the simple origami butterflies from an Easter tree, use them as pretty Easter dinner place cards, or put them on an Easter wreath like I did.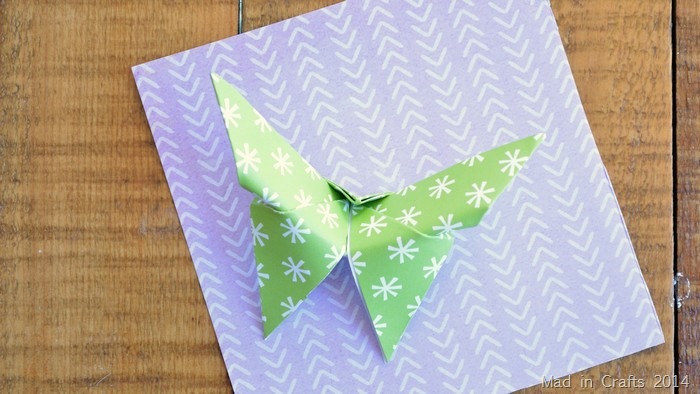 The only supplies you need for this project are squares of paper and your two hands. I used scrapbook paper, but lighter stock paper is even easier to fold.

MY LATEST VIDEOS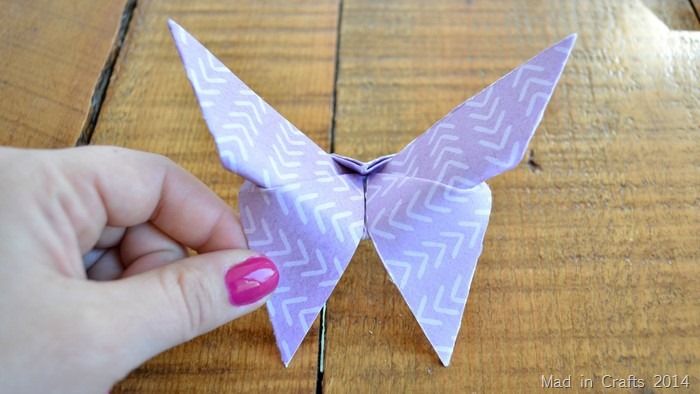 The finished butterflies aren't flat, but have a pretty, dimensional shape because of the curved wings.
I have put together affiliate links for the scrapbook paper I used in this tutorial. If you choose to purchase after clicking through, I will receive a small commission. Thanks!
Watch the video below for the step by step process. At any point in the tutorial, you can pause the video to complete each step and restart the video to move on. Be sure to subscribe to my YouTube channel, if you haven't already, so you don't miss any of my fun video tutorials.
You might like these other butterfly tutorials: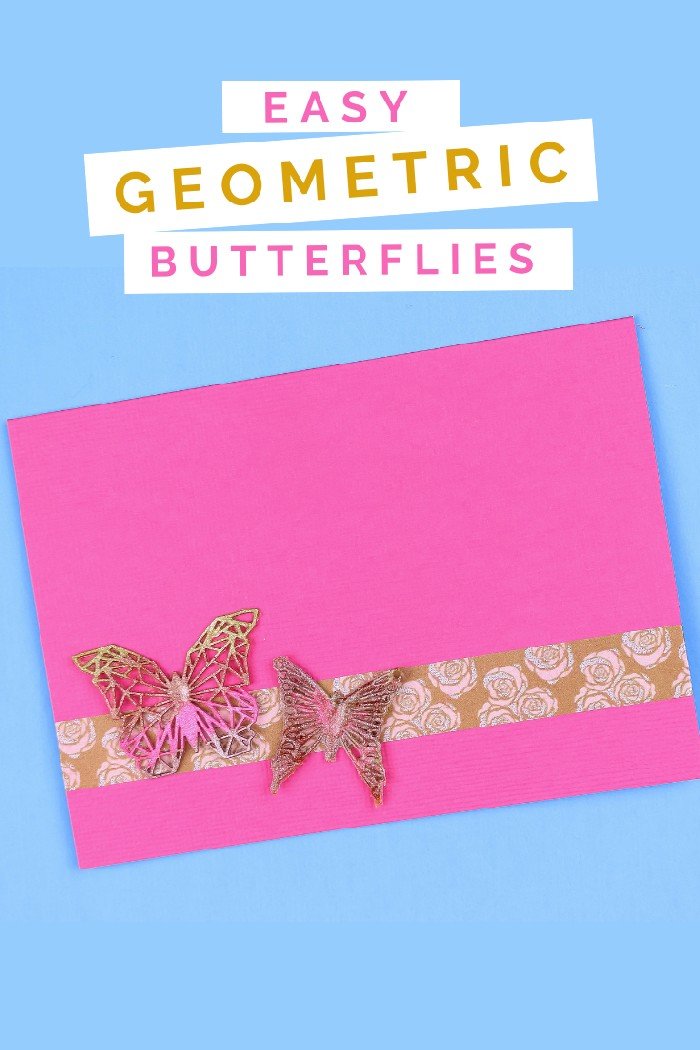 GEOMETRIC BUTTERFLY EMBELLISHMENTS