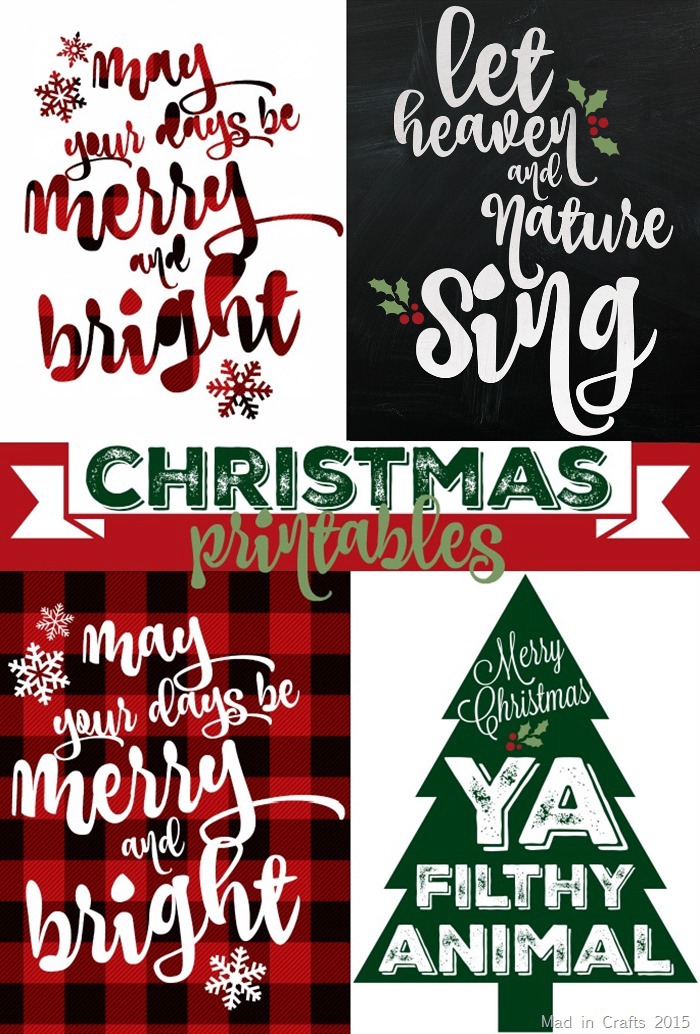 This is a sponsored post. I was compensated for my work, but the opinions are 100% my own.
YOU CAN PRINT ON GLITTER! Sorry for yelling BUT I AM SO EXCITED. When I first heard about Core'dinations Glitter Prints, I had to have it in my life. Simply, it is glittery cardstock that you can run through your home printer. The glitter stays on the paper, so your image comes out all sparkly and magical. You need this thing.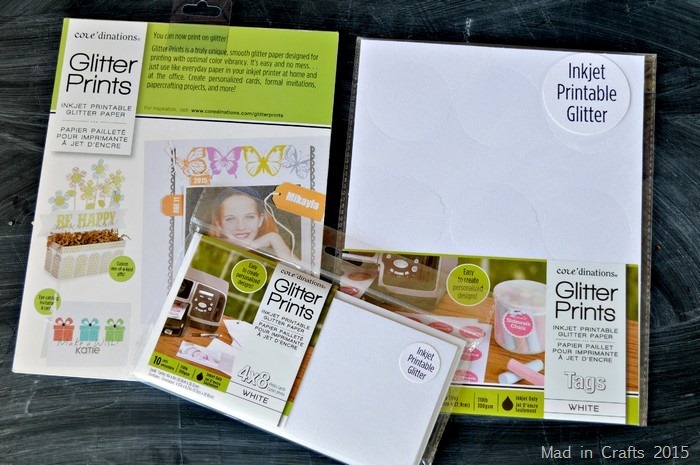 Obviously, the possibilities around Christmas are endless. The paper comes in a variety of sizes, including sizes that are perfect for Christmas cards. Oh, so the Jones' Christmas picture is of all of them laughing on a sunlit beach? Yeah, well, yours actually sparkles. Take that, smug Jones family.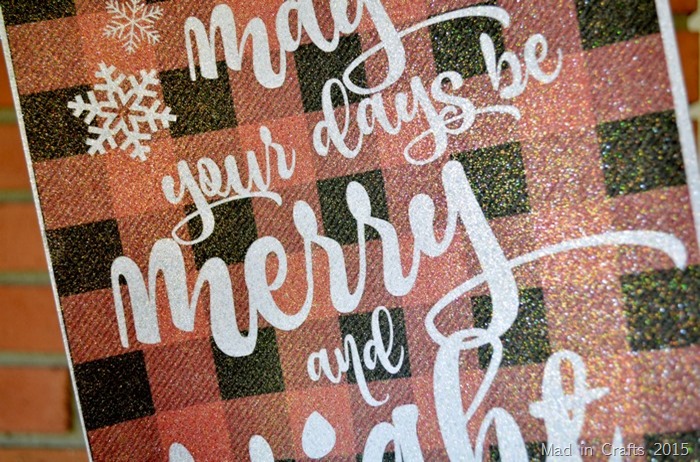 I used my 8×11 glitter paper to make some quick, but eye-catching, Christmas décor. I made a printable graphic using PicMonkey and sent it right over to my home printer. The graphic printed beautifully on the Core'dinations glitter paper. And, since the glitter is embedded in the paper, there is none of the usual glitter mess.
I printed the graphic using the same inkjet printer I use for all our household printing. Then I carefully lined the graphic up so that the buffalo check wouldn't look wonky in the mat. Once it was taped in place, I had a glittering sign to add to my plaid Christmas decorations!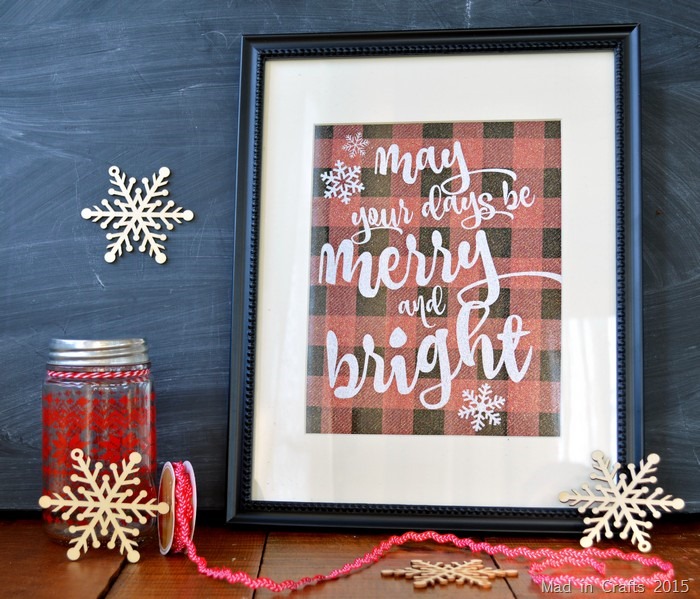 Once I haul up all of our Christmas decorations, this printable is going to get a spot of honor in our living room! The whole thing took me about a half an hour, and that includes the time it took me to make the graphic. Fortunately for you, you don't even have to do the graphic designing. I am sharing four designs with you. You can print them out on any kind of paper, but trust me when I tell you that you want the glitter.
These printables are free for non-commercial use.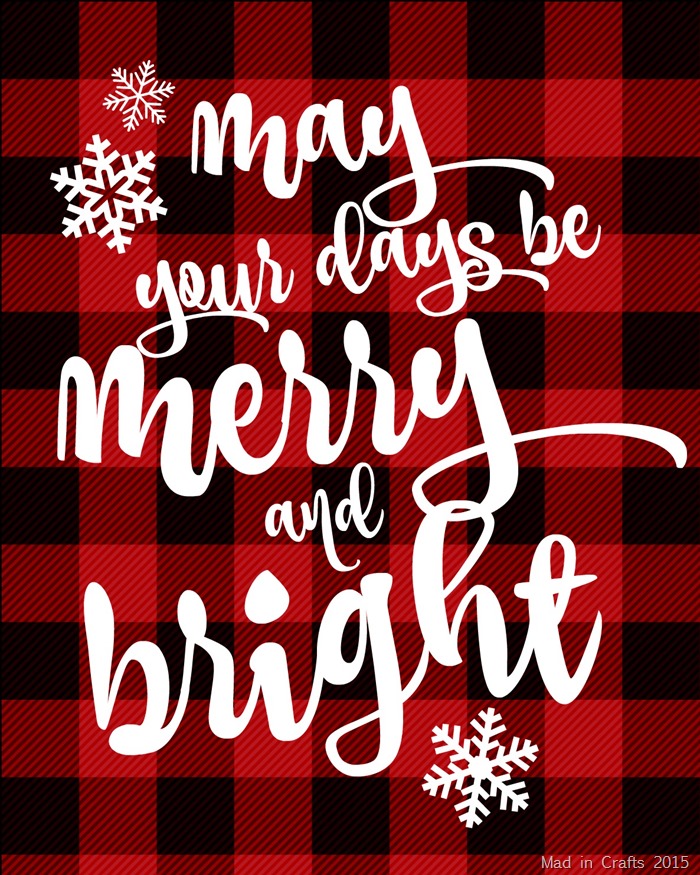 white on plaid Merry and Bright printable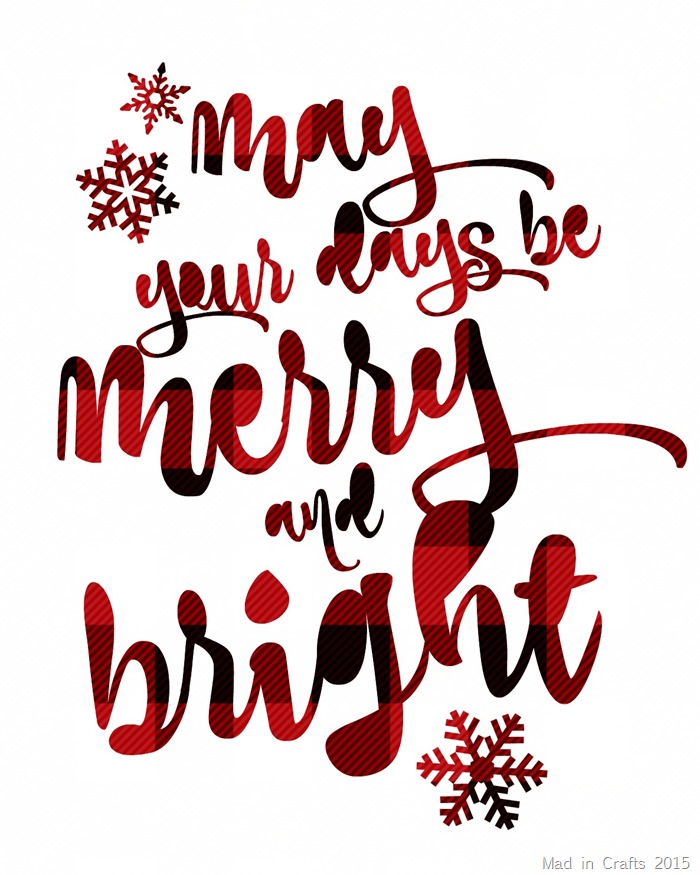 plaid on white Merry and Bright printable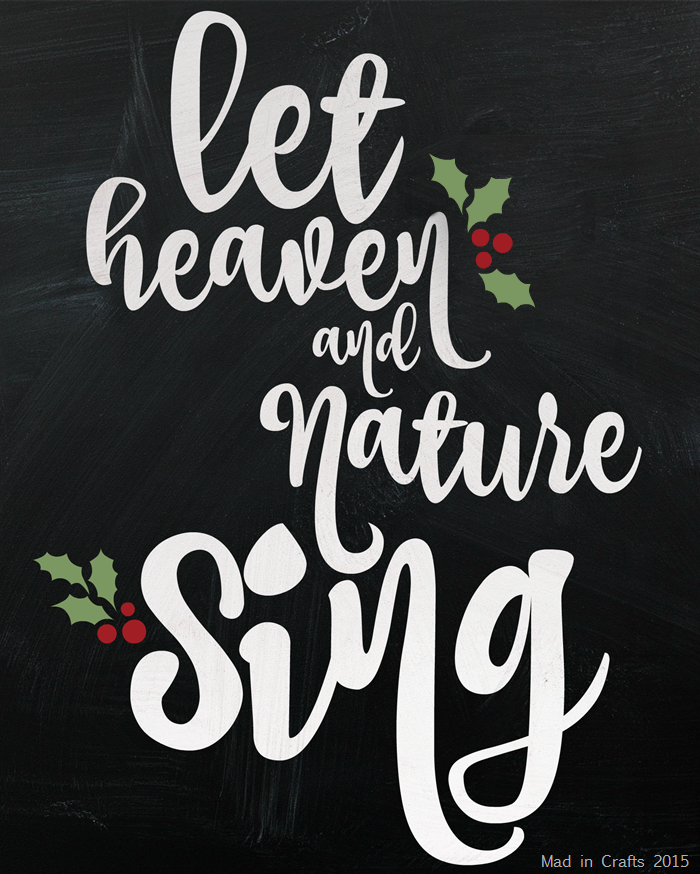 chalkboard-style Let Heaven and Nature Sing printable.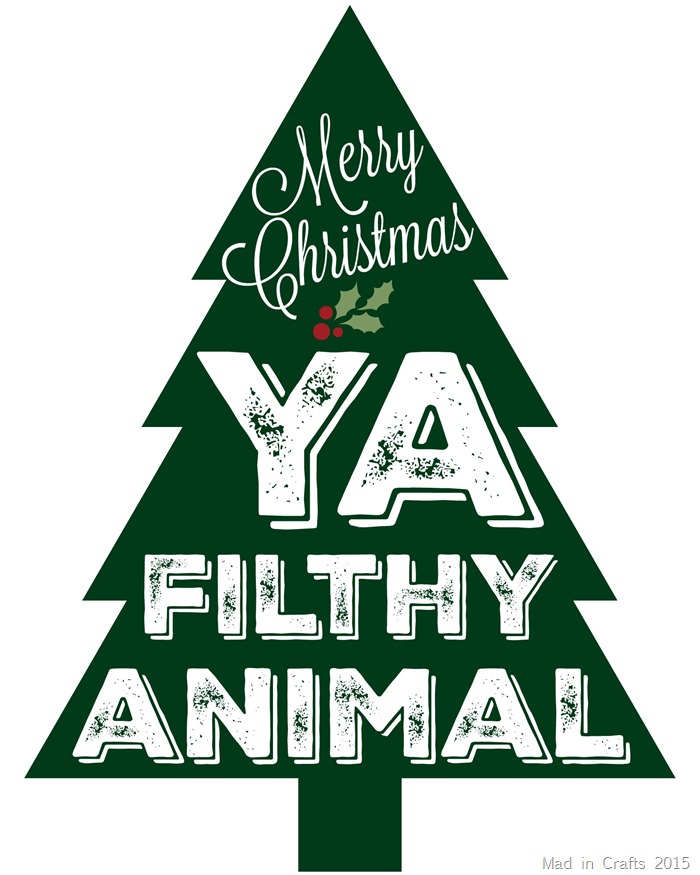 Home Alone Christmas printable
You can find Co'ordinations glitter paper at your local craft store or from Amazon! Be sure to see what plaid crafts are in store for you on the blogs 100 Directions and Morena's Corner as we get closer to the end of Mad for Plaid week.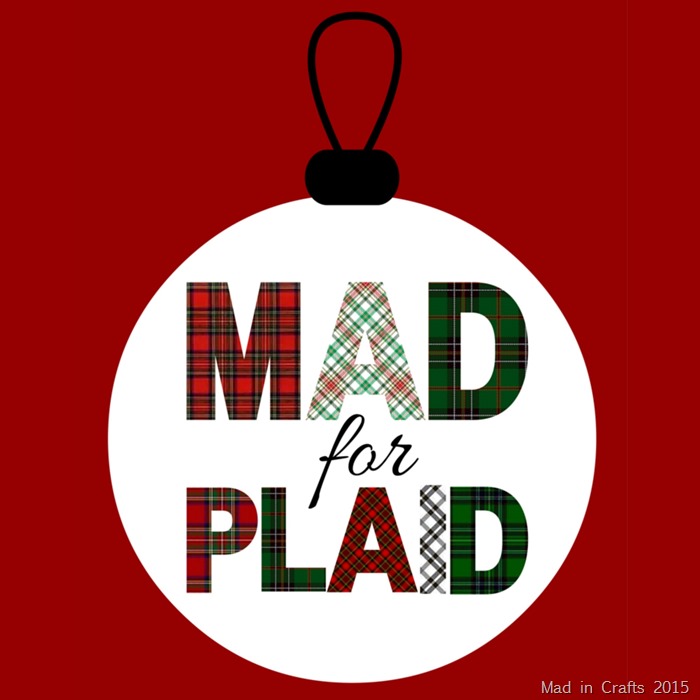 You might like these other plaid Christmas DIYs: