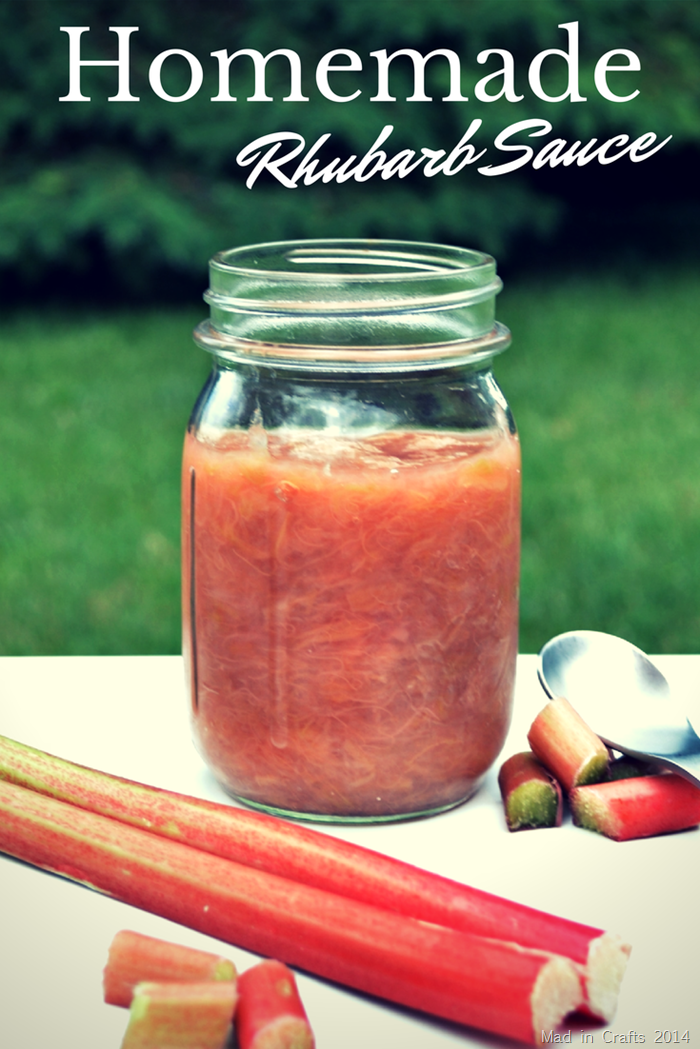 I love rhubarb something fierce. I am big on tangy, sour flavors especially when they are paired with something creamy or rich. Rhubarb is perfect for recipes like cobblers, pies, and streusels for just that reason. But baked desserts take numerous ingredients and time. I wanted rhubarb goodness NOW! The first thing I did with my rhubarb stash was to make it into delicious tangy rhubarb sauce, just like my mom would make when I was little.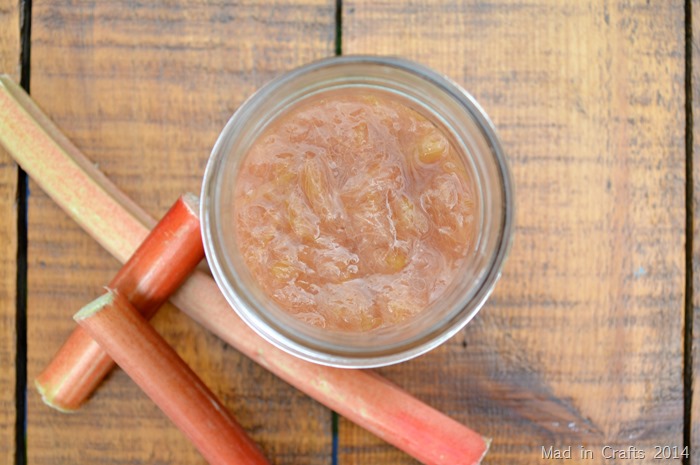 While I am hardcore and will eat the sauce straight up, some people find it too sour to eat on its own. The sauce is awesome over vanilla ice cream or mixed in with Greek yogurt. (Find more great Greek yogurt mix-ins here.)
So get your paws on some stalks and get saucin'!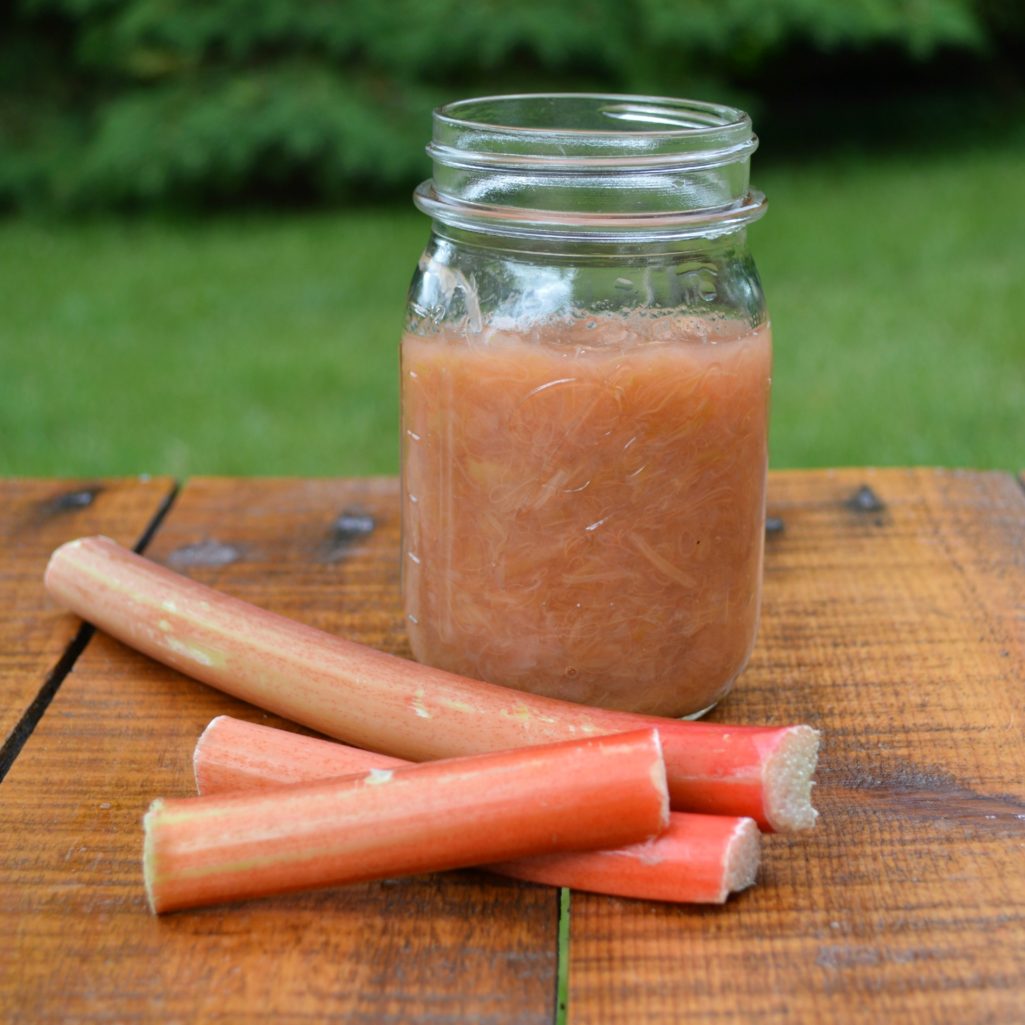 Tart Rhubarb Sauce
2014-06-13 12:20:51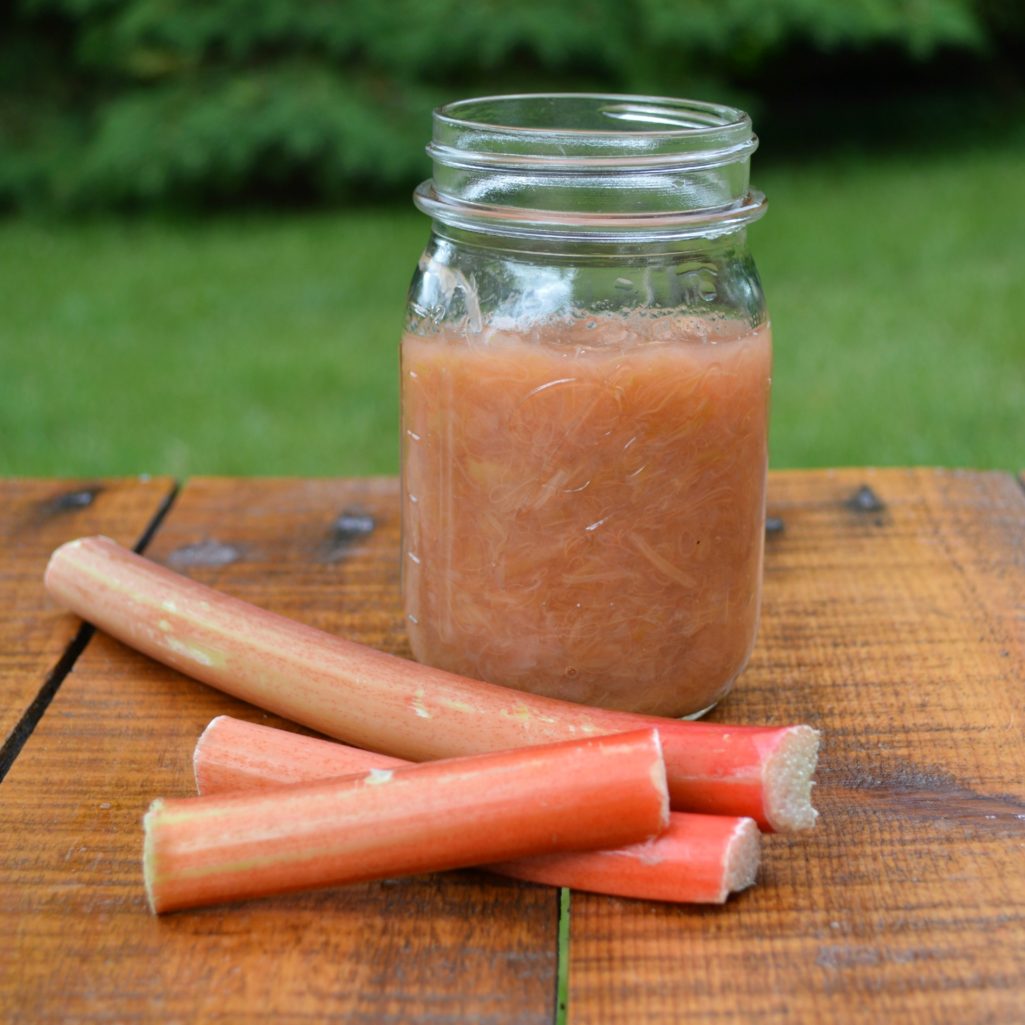 Homemade rhubarb sauce
Nutrition Facts
Amount Per Serving
* Percent Daily Values are based on a 2,000 calorie diet. Your Daily Values may be higher or lower depending on your calorie needs.
Ingredients
4 c chopped rhubarb
1/2 c water
1/2 c sugar
Instructions
Add all ingredients to a medium saucepan over high heat.  Watch pot carefully to avoid burning the sauce.  When bubbles first begin to appear in the water, turn the heat down to medium-low.  Cover and cook for 30 minutes, stirring occasionally.  Break the big chunks of rhubarb down with a potato masher or the back of a large spoon.  Add sugar to taste.  Cool and refrigerate.
Mad in Crafts https://madincrafts.com/
---
Did you like this post? Think it's worth sharing? Please share with your friends using the social media share buttons at the bottom of the page!
Thanks, Jessica