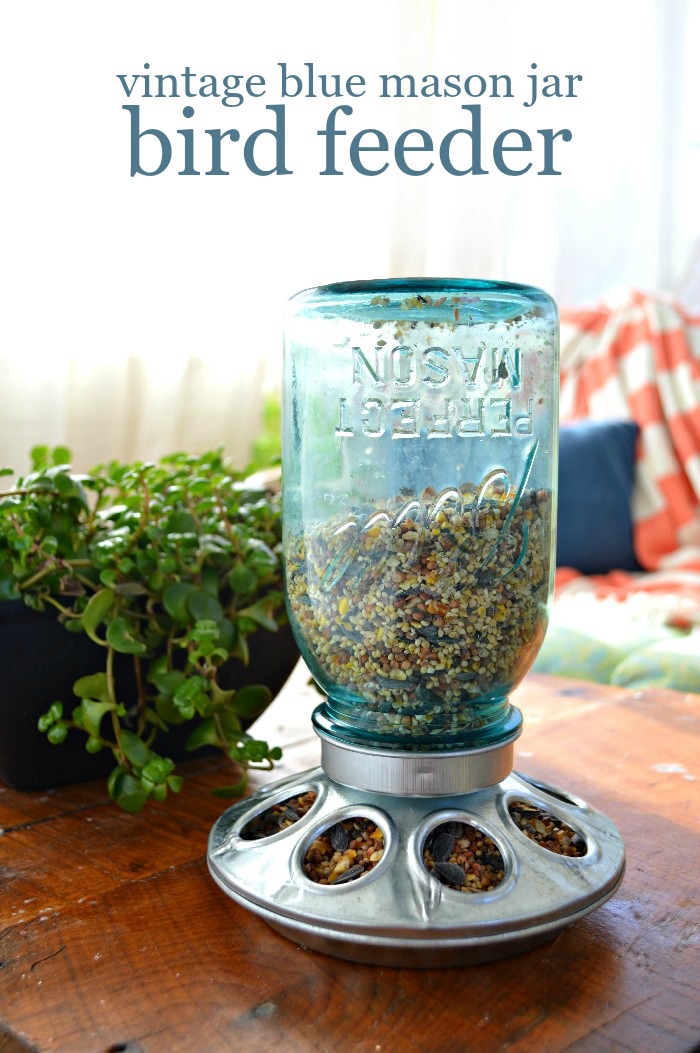 Birds have been chirping away in our backyard for weeks now. They don't seem to care that the calendar only says March since it has been so warm. If you would like to welcome spring birds into your yard, you can make a beautiful mason jar bird feeder in no time!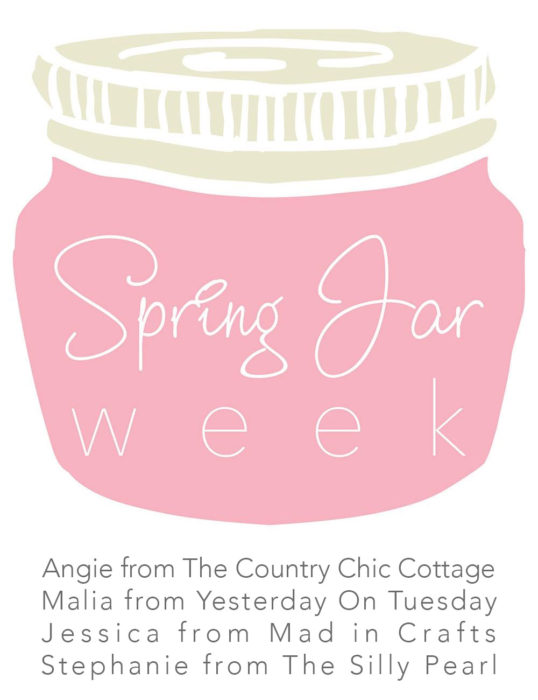 This project is part of Spring Jar Week with three other creative bloggers. I will link to their most recent spring jar tutorials at the bottom of the post, so be sure to check them out too!
If you can screw on a mason jar lid, you can turn this…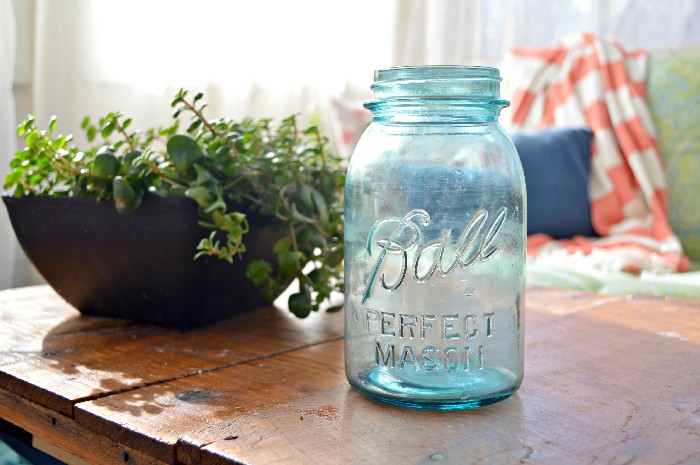 into this….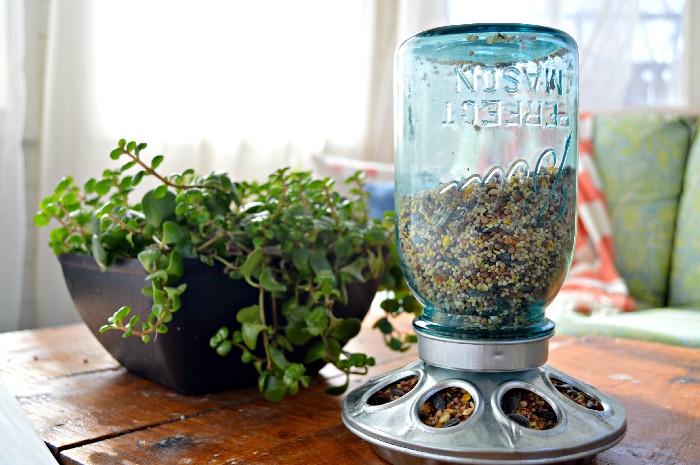 …in about a minute.
Watch this short video to see how to make your own mason jar bird feeder. I release two new videos each week, so be sure to subscribe to my YouTube channel if you aren't already!
These are all affiliate links, if you make a purchase (of anything on Amazon, not just these items) after clicking through, I will earn a small commission. Ads and affiliate links are the way I am able to keep this website running and to offer you free tutorials all year long. Thank you so much for supporting me and Mad in Crafts!
Visit the other bloggers in this week's series to see their newest tutorials:
MASON JAR TABLE LAMP – THE COUNTRY CHIC COTTAGE
DIY MASON JAR EMBELLISHMENTS – SILLY PEARL
SPECKLED ROBIN'S EGG MASON JAR – YESTERDAY ON TUESDAY
You might like these other critter-themed mason jar tutorials too: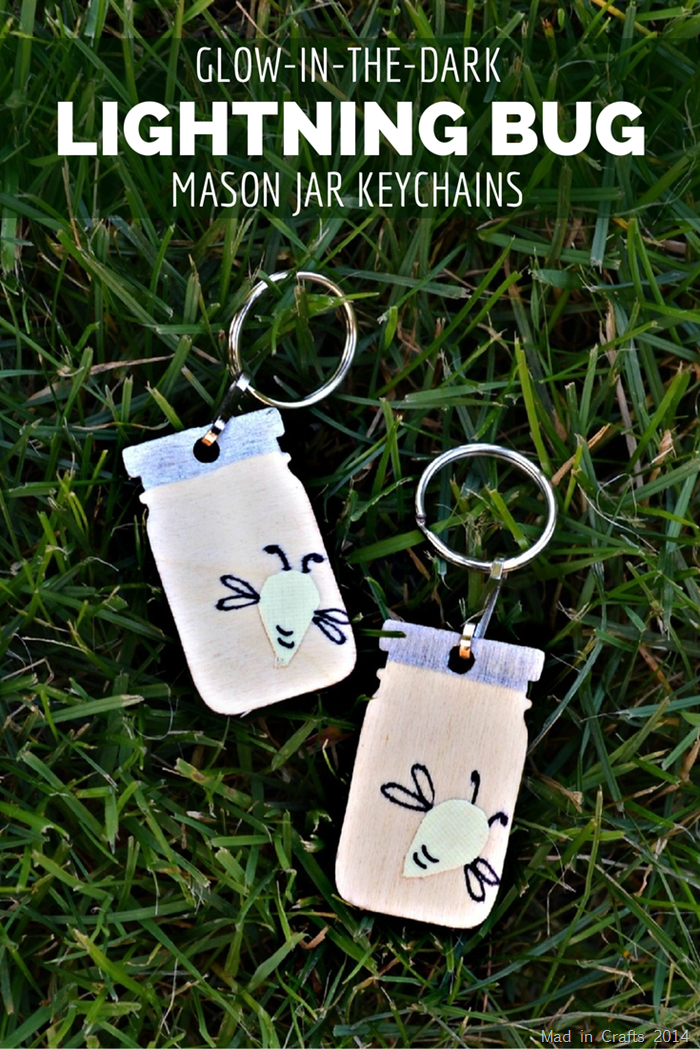 LIGHTNING BUG MASON JAR KEY CHAINS
Let's be buds.
Subscribe to the Mad in Crafts newsletter and get a FREE copy of my newest ebook, Happy Crafts: Nine Colorful Crafts You Can Make in 30 Minutes or Less.
Have you checked out the Mad in Crafts YouTube channel yet?