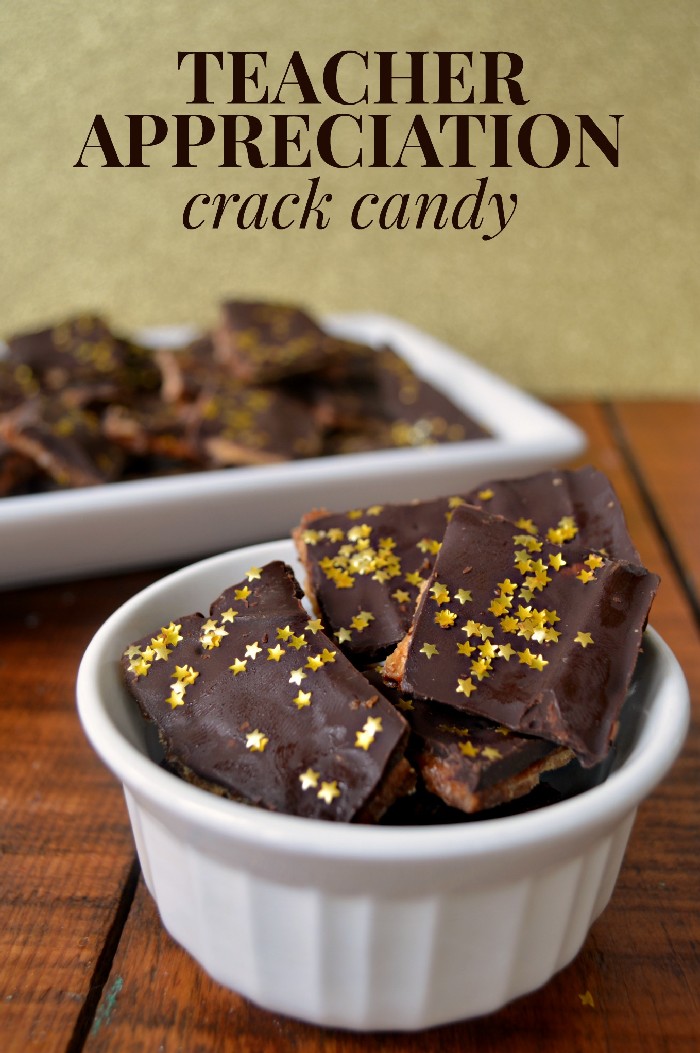 I'm not saying that you should bribe your kids' teachers, but, if you were going to, this is the way to do it. For my crack of the month for April, we are celebrating all the amazing teachers who do more than their fair share of work to make sure kids end up functioning members of society. If you have a gold star teacher in your school, they deserve some gold star crack candy for Teacher Appreciation Week.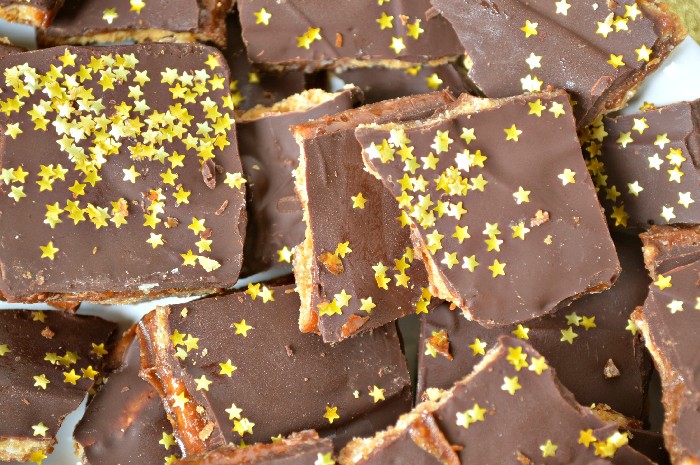 I was excited to find Wilton edible gold star glitter (affiliate) online because it was such a perfect addition to my teacher appreciation crack. The stars are thin like sugar paper, not thick and chunky like sprinkles. It really does look like I added gold star stickers to the top of the candy, but it's totally edible!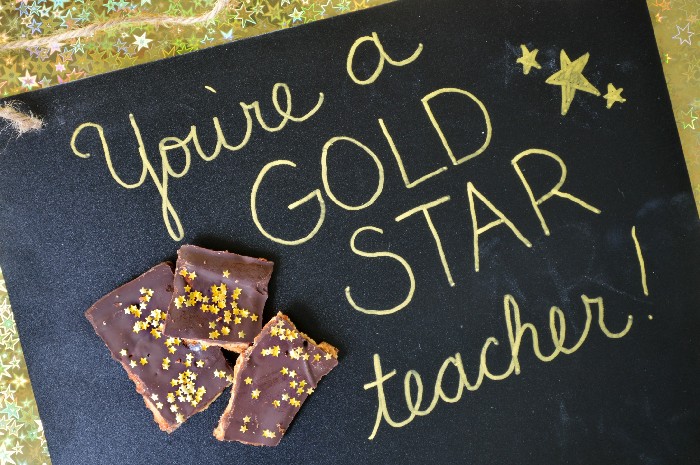 Package up some of this delicious candy for your kid to take along with them to give to their teachers. And don't be surprised if the grading curve starts going in your child's favor.
You might like these other teacher appreciation gift ideas too: