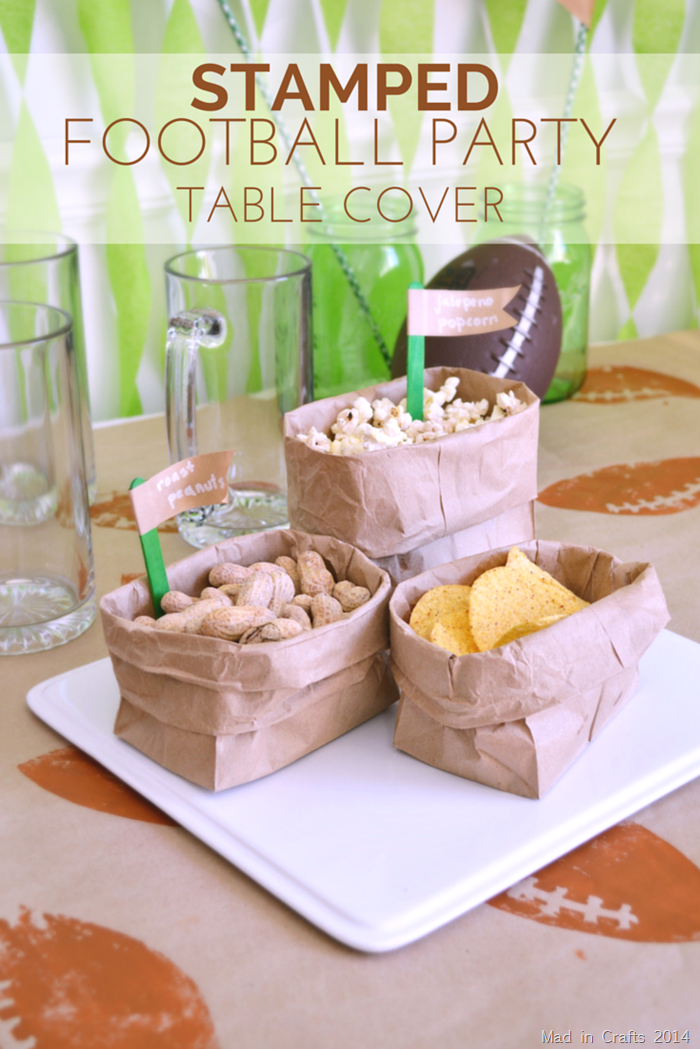 When I was making decorations for one of our past OktoberFEAST dinners, I discovered a handy trick. Rolls of kraft paper make fantastic party table covers. You can decorate them to match the theme of the party, use them for the night, and then toss them stains and all into the garbage when the party is done. I made a simple stamped cover for my Super Bowl party table using a football shaped stamp.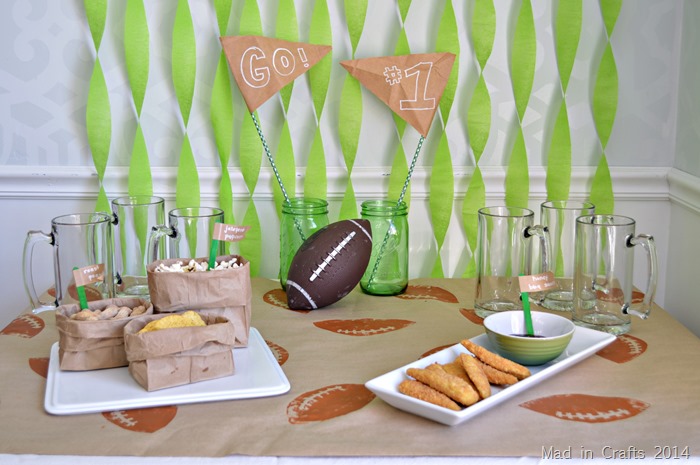 If a guest is distracted by the game and drops a little barbeque sauce on the table, no big deal because the table cover is just paper.
See how this table cover fits in with the other details of this football party here and here. I've gathered links to the materials I used in this tutorial. If you purchase after clicking one of these links, I will receive a small commission. Thanks!
Let's be buds.
Subscribe to the Mad in Crafts newsletter and get a FREE copy of my newest ebook, Six Projects You Can Make with Thrifted Plaid Shirts.
Have you checked out the Mad in Crafts YouTube channel yet?