After having seen tutorials for puffy paint window clings on the ilovetocreate blog and Just JP, I started wondering if there were other applications for the cool technique. Eventually, I realized that if the clings worked on glass windows, they would work on glass drinkware as well. And this idea was born! All you need to customize a set of pub glasses for St. Patrick's Day is puffy paint, a plastic bag, and some Irish clip art.
Making these pub glass clings is just as easy as the puffy paint Halloween accessories I made a few years back. Watch the 90 second video above to see how I did it.
PS If you are a YouTube subscriber you've had access to this video for a few days. If you want early access to my videos too, subscribe HERE!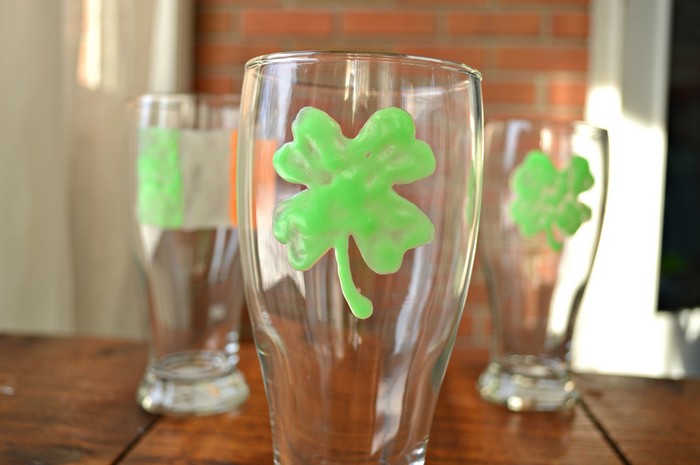 I think this project is perfect for St. Patrick's Day, but you could use the same technique to decorate glasses for any holiday or to match any party theme — just change up the graphics. The paint I used was a glow in the dark formula, but you can use any kind of puffy paint. I think it's kind of cool that these glasses will glow in the dark now though!
If you are looking for more fun St. Patrick's Day party ideas, you might like these older posts: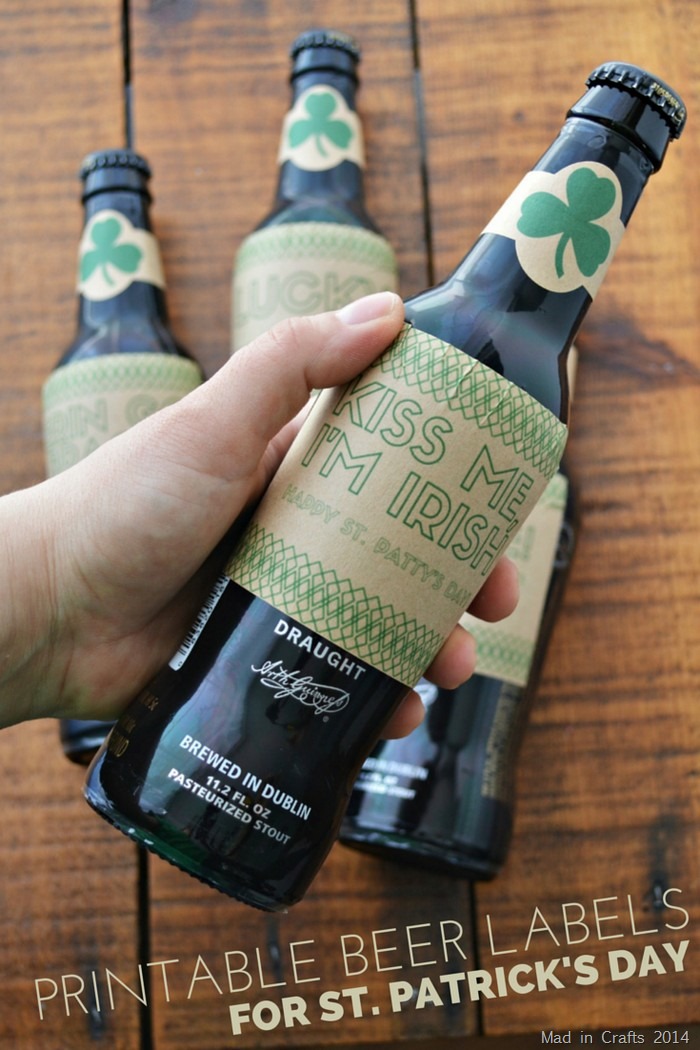 PRINTABLE BEER LABELS FOR ST. PATRICK'S DAY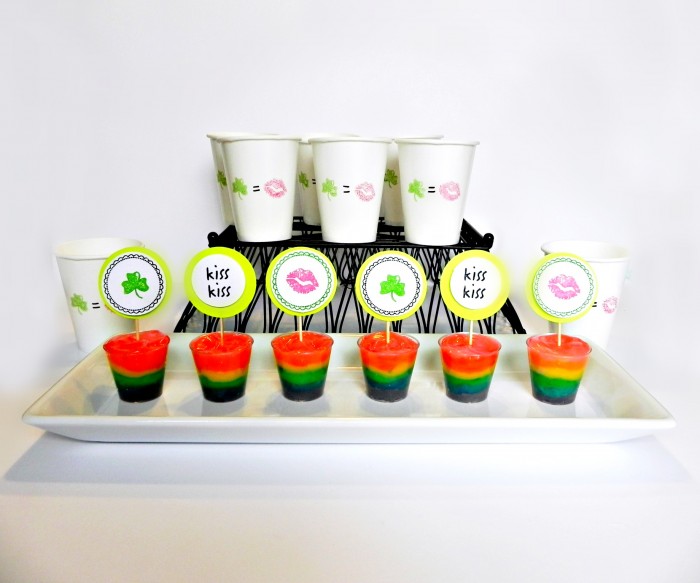 "KISS ME, I'M IRISH" PARTY DECORATIONS
Let's be buds.
Subscribe to the Mad in Crafts newsletter and get a FREE copy of my newest ebook, Six Projects You Can Make with Thrifted Plaid Shirts.
Have you checked out the Mad in Crafts YouTube channel yet?