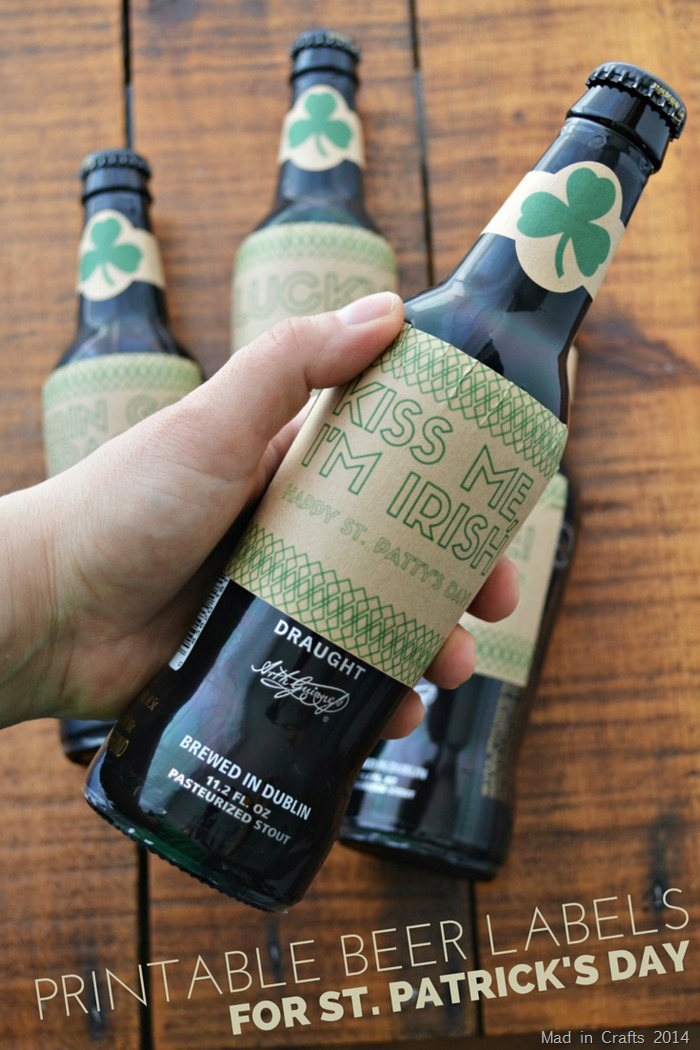 I am neither Irish nor Catholic, so for me St. Patrick's Day is more about the food and drink than anything else. I don't have any claim on the holiday, but this German, Protestant girl loves to tuck into some beef stew and a cold Irish beer. Dress up your beer this St. Patty's Day with some free printable labels suitable for the holiday.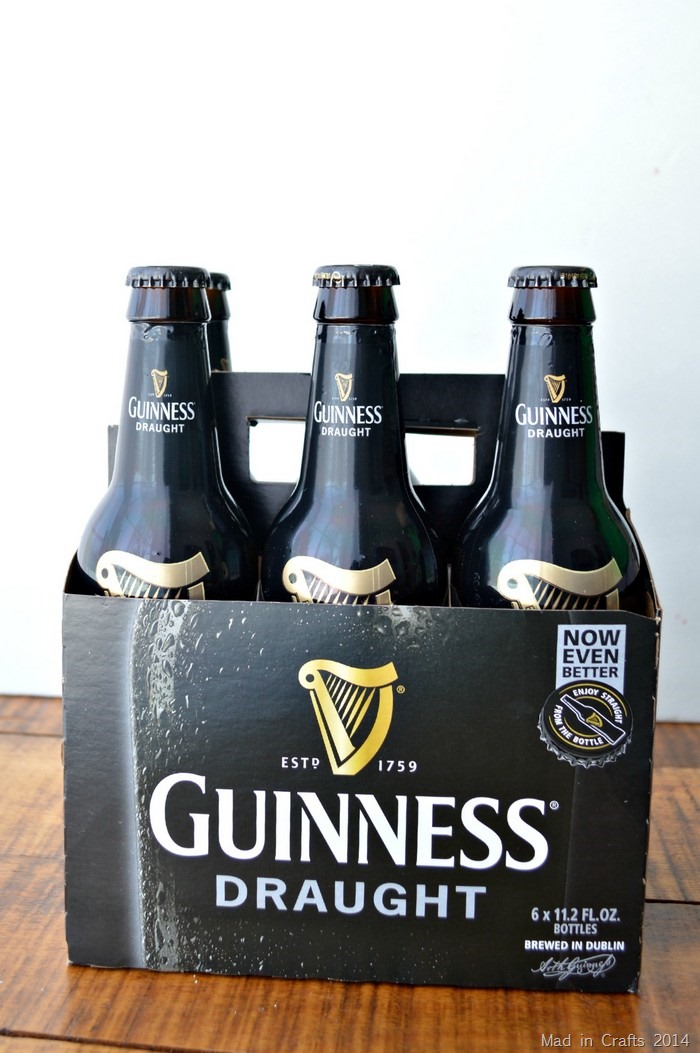 Of course, if you are drinking beer on St. Patrick's Day, it just HAS to be Guinness. Fun fact: The first drink I ordered after turning 21 was a pint of Guinness. Which was just last year, obviously, because I am very, very young.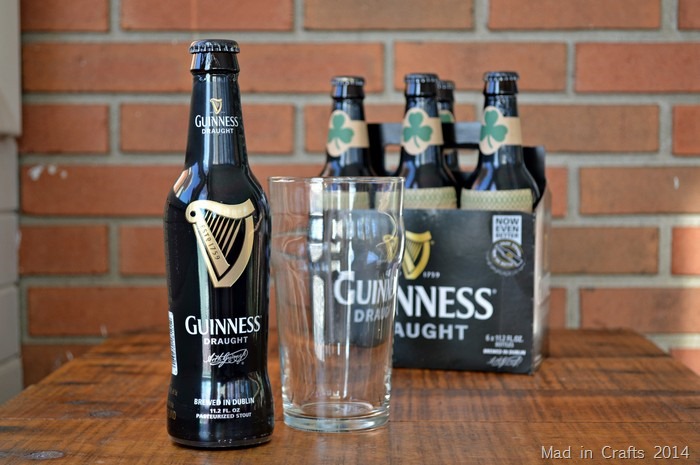 Maybe you want to spread the delicious Guinness love this year by sharing a bottle with your friends. Call me crazy, but I would rather be gifted a cold bottle of stout than a pair of sparkly novelty sunglasses, wouldn't you?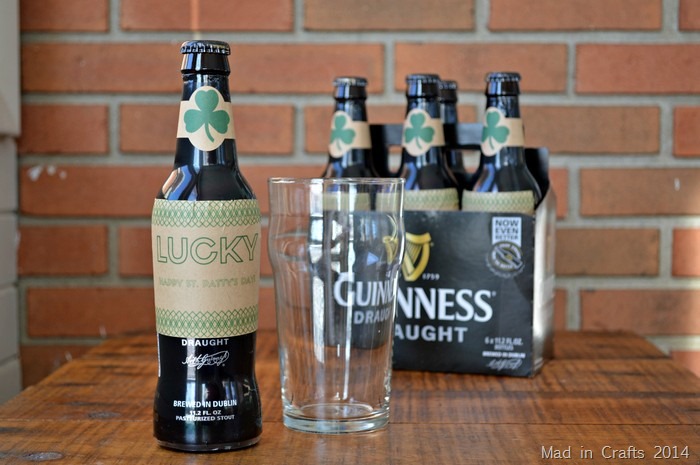 I used the same type of labels from OnlineLabels.com last summer when I put together my beer tasting party set-up. St. Patrick's Day is a great occasion to get together with friends and swap your fave craft beers, so be sure to check that post out too.
If you are using Online Labels adhesive beer labels and their Maestro software, you can use the full template here. You can also download the PDF version here. Finally, if you are creating your own labels, you can find the graphics I created here. The graphics are available for non-commercial use only.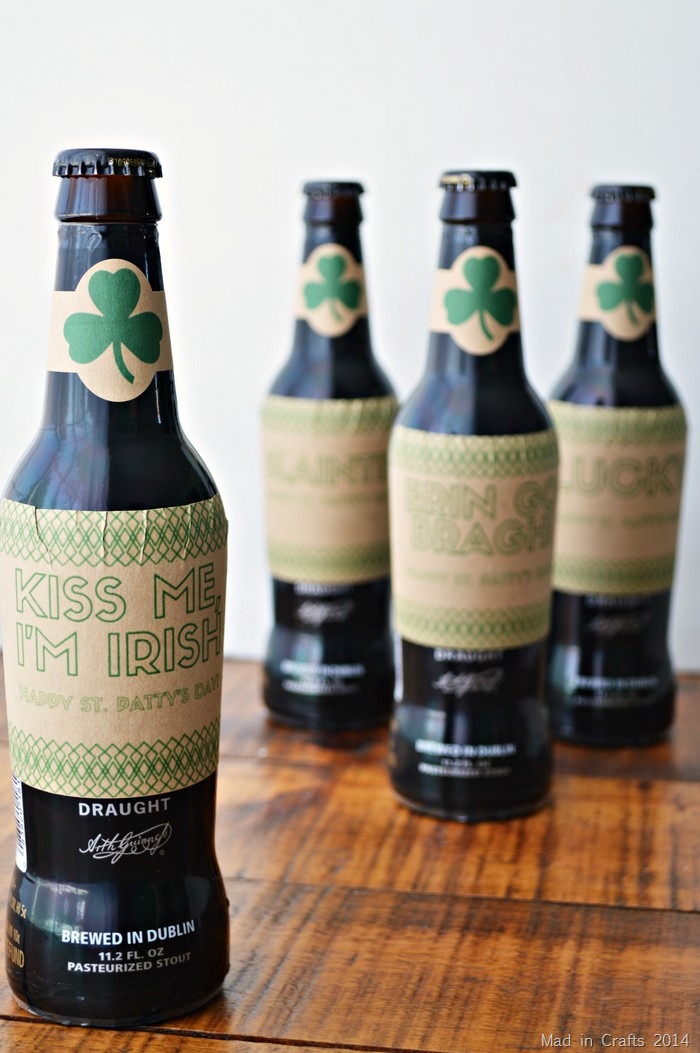 Because of Guinness's unique, curvy bottle design, there will be some wrinkles in the labels near the top. If you use the labels on standard beer bottles, they will be perfectly smooth and professional looking.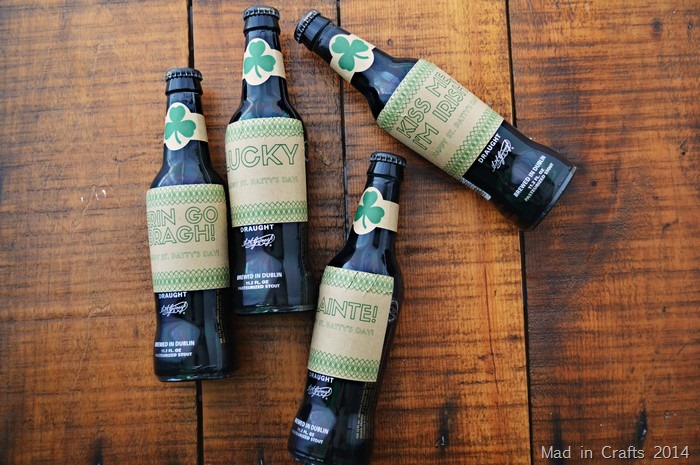 Enjoy all your delicious Irish treats, but please be responsible and safe this St. Patrick's Day. I kind of like you guys, so I want you to stick around!
Check out these other beer DIYs: