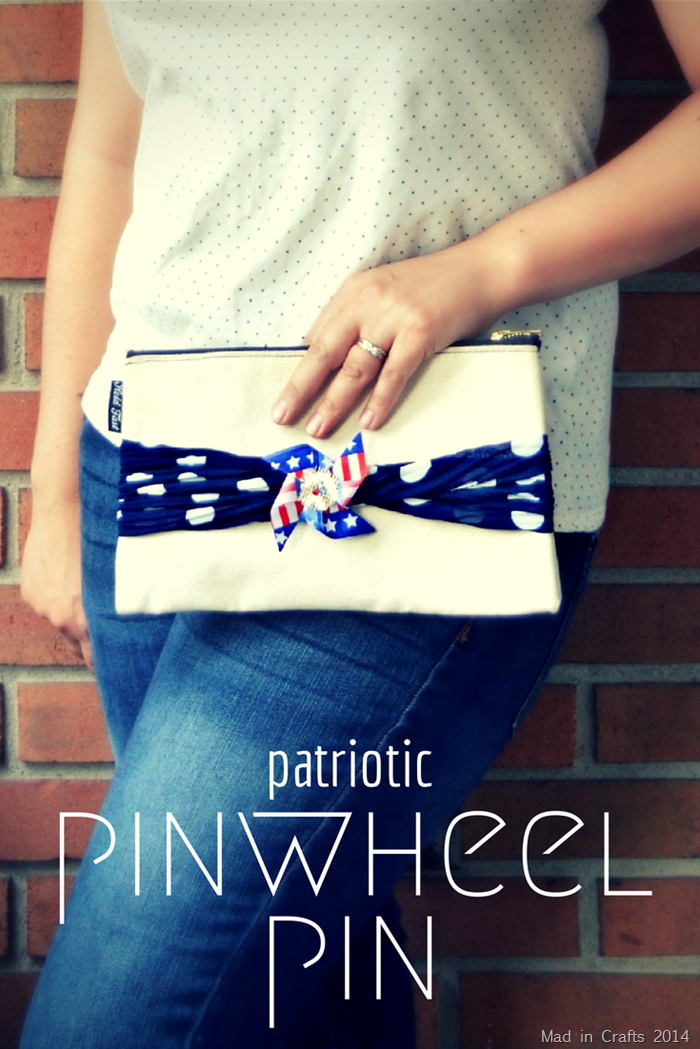 This is a sponsored post. I was compensated to create this tutorial, but the opinions are 100% my own.
Jo-Ann Fabric and Craft Stores asked me to be part of The Big Bling going on the entire month of June. Each week of the month has a different theme to inspire you. This week's theme is patterns and textures, and my patriotic pinwheel pin has some of both.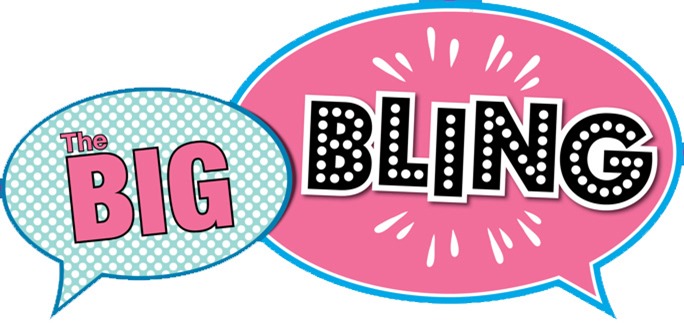 The Big Bling promotion is a new section in Joann stores dedicated to personalizable items. You can mix and match backpacks and rhinestones, chalkboard frames and Mod Podge, cell phone cases and stick-on jewels. If you instagram your personalized project with the hashtag #thebigbling, you can be entered to win prizes!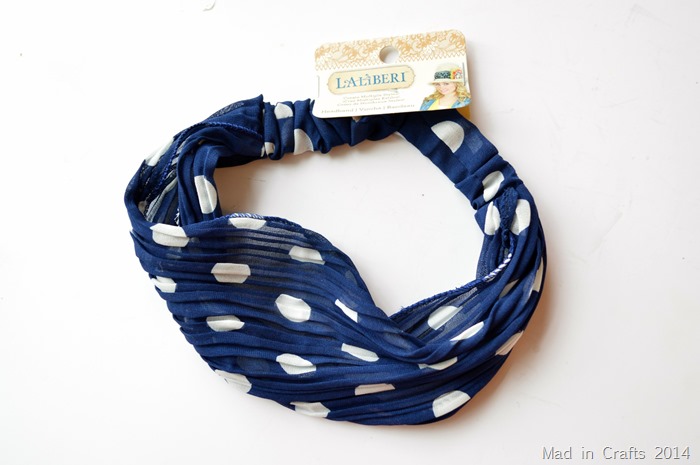 I found this adorable headband in The Big Bling section of Joann. It is awfully cute as it is, but I wanted to personalize it just a bit and make it perfect for the Fourth of July. I grabbed some heat settable gems, printed burlap, and patriotic ribbon to make a sweet pinwheel pin.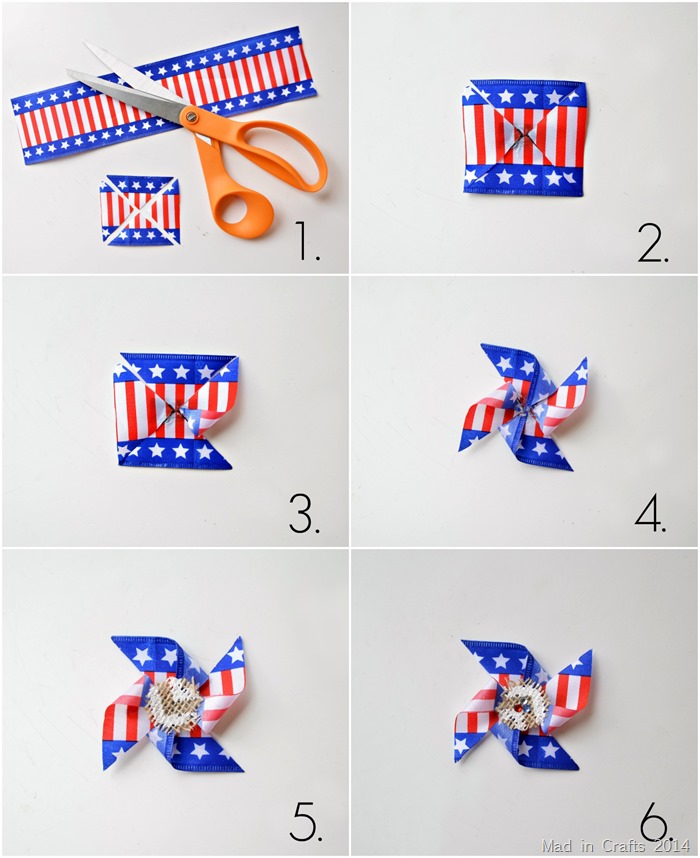 1. Cut a square of ribbon into four triangles.
2. Glue the center of each triangle to a felt pin back.
3. Fold over a corner of one triangle and glue it to the center of the square.
4. Fold the remaining triangles in the same way.
5. Cut a small circle from printed burlap and glue it to the center of the pinwheel.
6. Add a few rhinestones to the center of the burlap circle.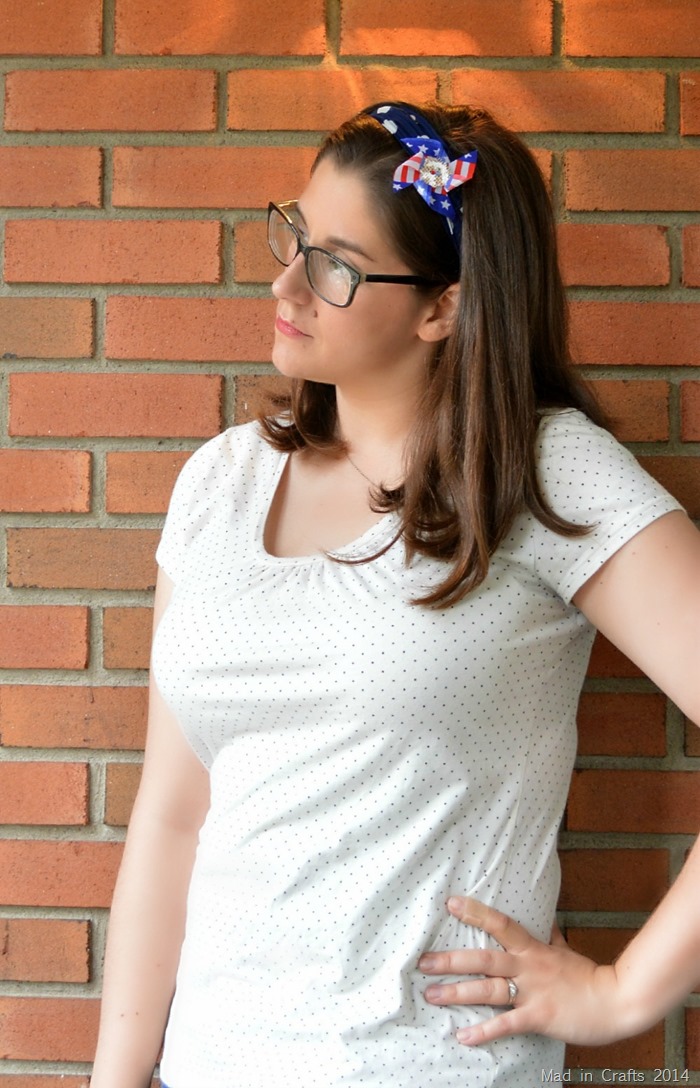 The obvious way to wear it is to pin the pinwheel right to the headband. To be honest, I am not really a flowers/feathers/ribbons in the hair kind of girl. But, there are plenty of other ways to wear the headband and pin!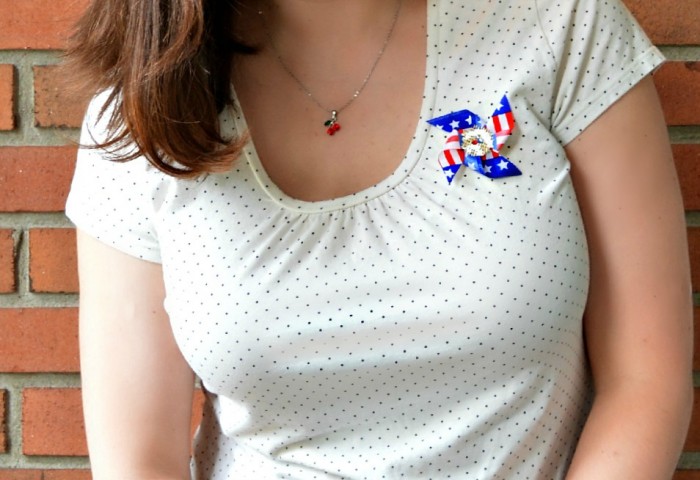 Of course, you can wear the pin like any other brooch, just pin it right to your clothes!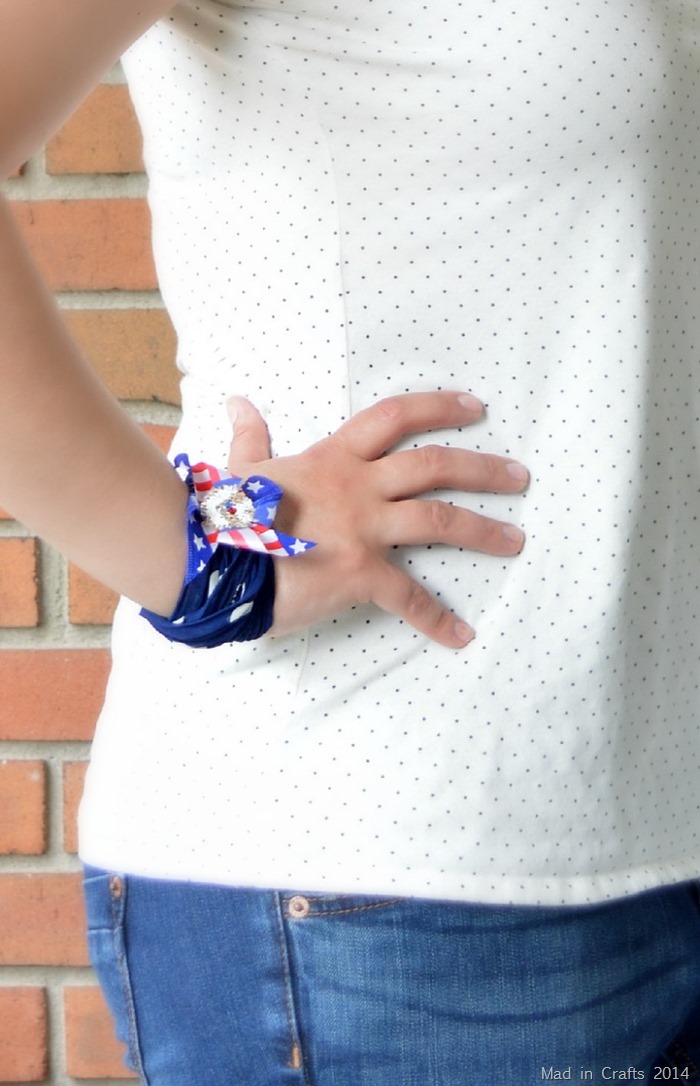 If you keep the pin attached to the headband, you can loop it around your wrist for a quick wrap bracelet.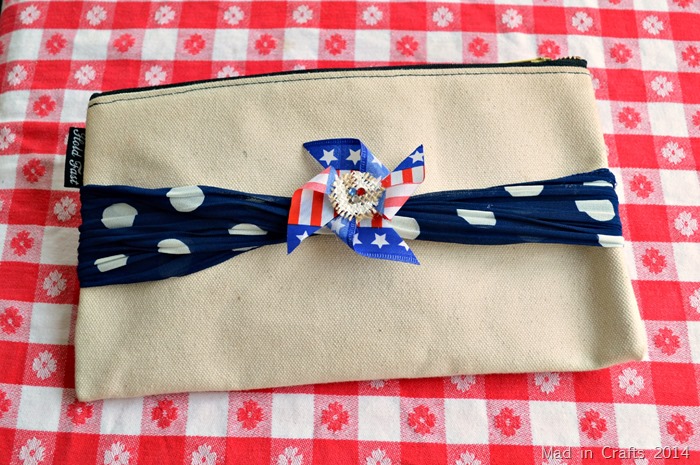 If you have a small bag or clutch that is a little blah, you can wrap the headband around the bag and secure it with the pin.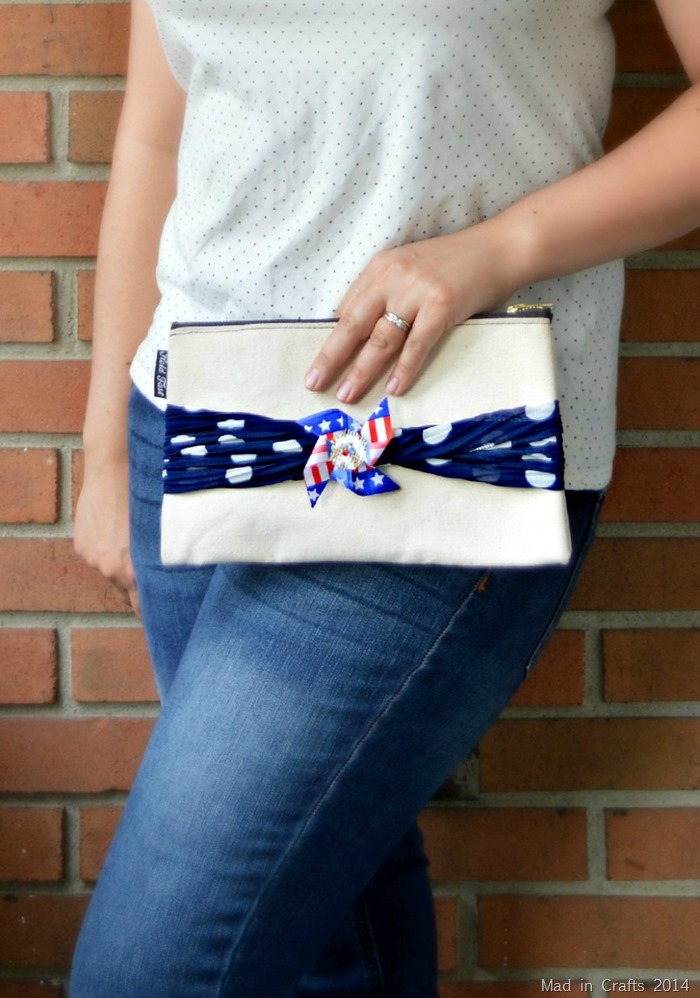 I think this might be my favorite option of them all. It's just a fun touch to a July outfit.
Head to your local Joann store and check out the Big Bling section ASAP. Remember, if you participate in the weekly Instagram sweepstakes, you can win great prizes!
---
Did you like this post? Think it's worth sharing? Please share with your friends using the social media share buttons at the bottom of the page!
Thanks, Jessica