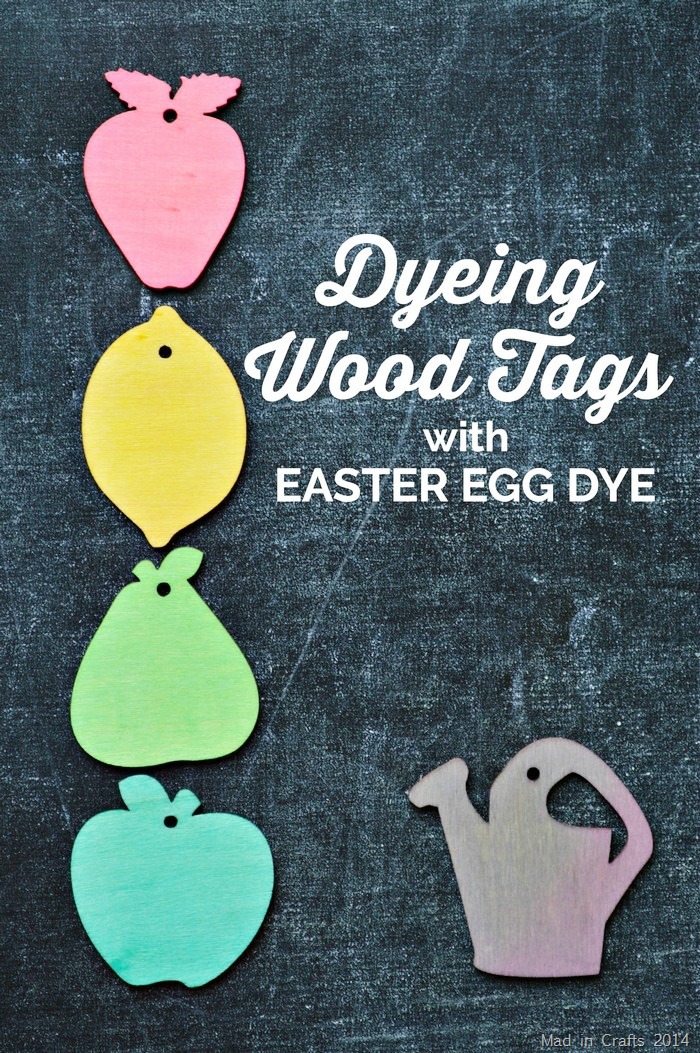 So I guess I can add egg dye to the list of weird things I hoard. When I am shopping for Easter I assume I don't have dye any at home, so I buy some. Then I get home and find I have two boxes sitting in my cupboard from the last time I made the same mistake. Thankfully, I found this post from Aunt Peaches that shows how to use leftover egg dye to color clothespins. That got my wheels turning. If the egg dye could color the raw wood of clothespins, it would probably work on my stash of wooden jar tags. So I got experimenting.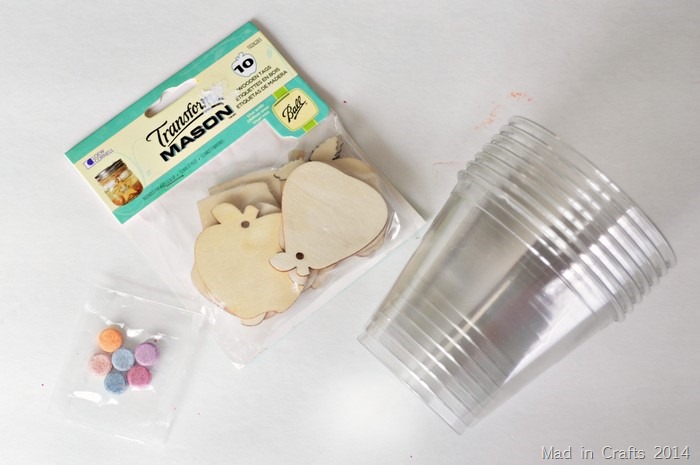 I have put together a list of affiliate links for all the products I used in this tutorial. If you choose to purchase after clicking through, I will receive a small commission. Thanks!
NOTE: The tags I used come in the Fun/Fresh Fruit pack, but any of the Loew-Cornell tags will work with this technique.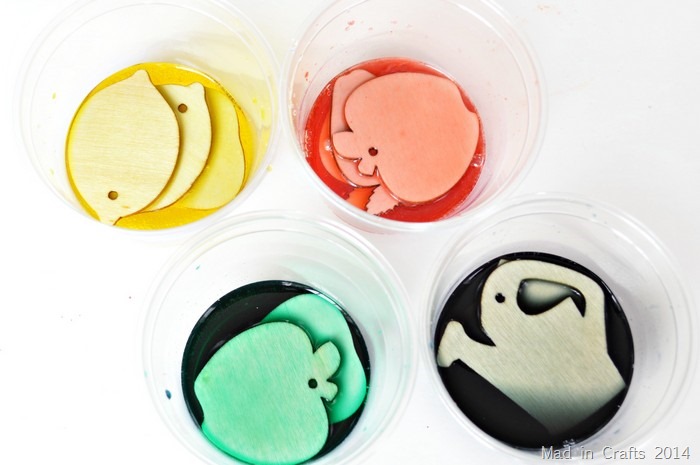 Mix up the Easter egg dye like you normal would. I used straight vinegar to make the dye so that the colors would be more vibrant. Put the tags in the dye, nestling them down under the surface of the liquid, and leave them to soak for a few hours.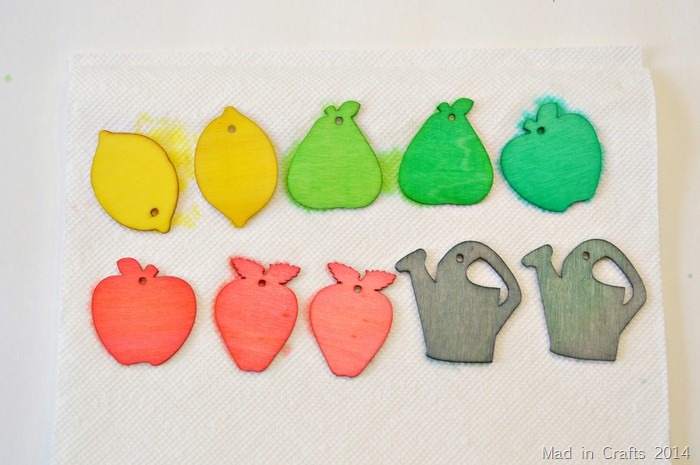 Remove the tags and discard the dye, and place the tags on paper towels to dry. The two pear shaped tags are a result of some yellow and green dye mixing, the rest are all straight colors from the dye kit.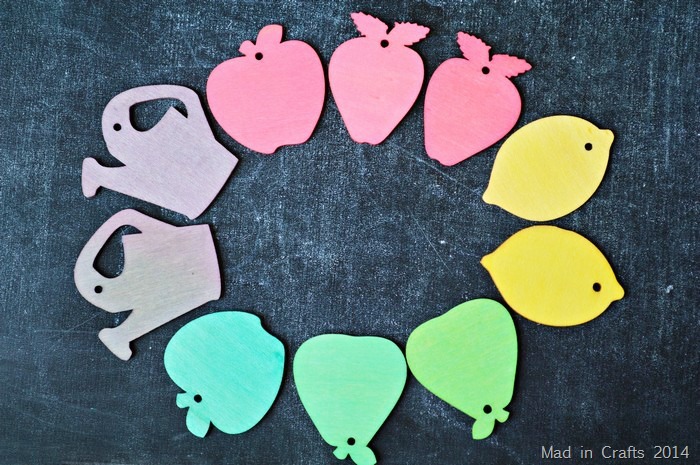 Now my plain wooden tags are bright and colorful. I might use them as they are or add additional embellishments for future projects. In the past I have used these kinds of tags to make plant markers, key chains, and zipper pulls. Keep an eye out for them next week, as I share a week's worth of teacher appreciation gift projects!
Let's be buds.
Subscribe to the Mad in Crafts newsletter and get a FREE copy of my newest ebook, Happy Crafts: Nine Colorful Crafts You Can Make in 30 Minutes or Less.
Have you checked out the Mad in Crafts YouTube channel yet?