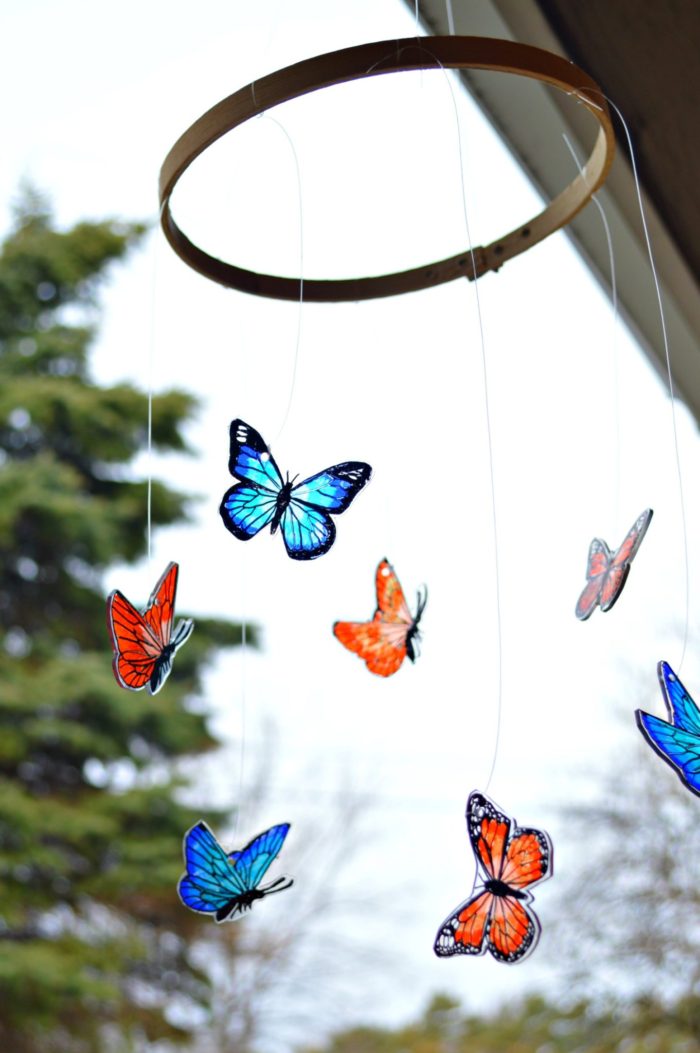 I'm not a big fan of real butterflies. I like the idea of butterflies, and I think they are beautiful but I'd rather not have them flying anywhere near me. This delicate butterfly mobile has the beauty of real butterflies — the brightly colored wings, the soft fluttering motions — without all the unpredictable swooping.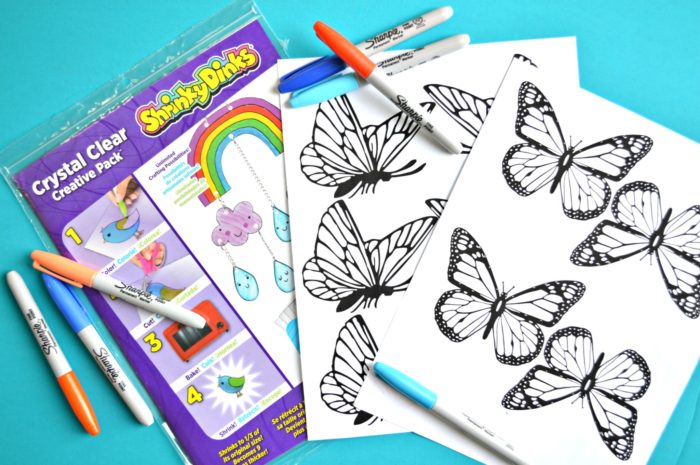 I used the same shrink plastic that I used for my unicorn charms to create this mobile, and it's a fun project to do with school aged kids. Head over to the MyPrintly website for the full tutorial AND the video showing you how to make this pretty Spring mobile.
Let's be buds.
Subscribe to the Mad in Crafts newsletter and get a FREE copy of my newest ebook, Six Projects You Can Make with Thrifted Plaid Shirts.
Have you checked out the Mad in Crafts YouTube channel yet?