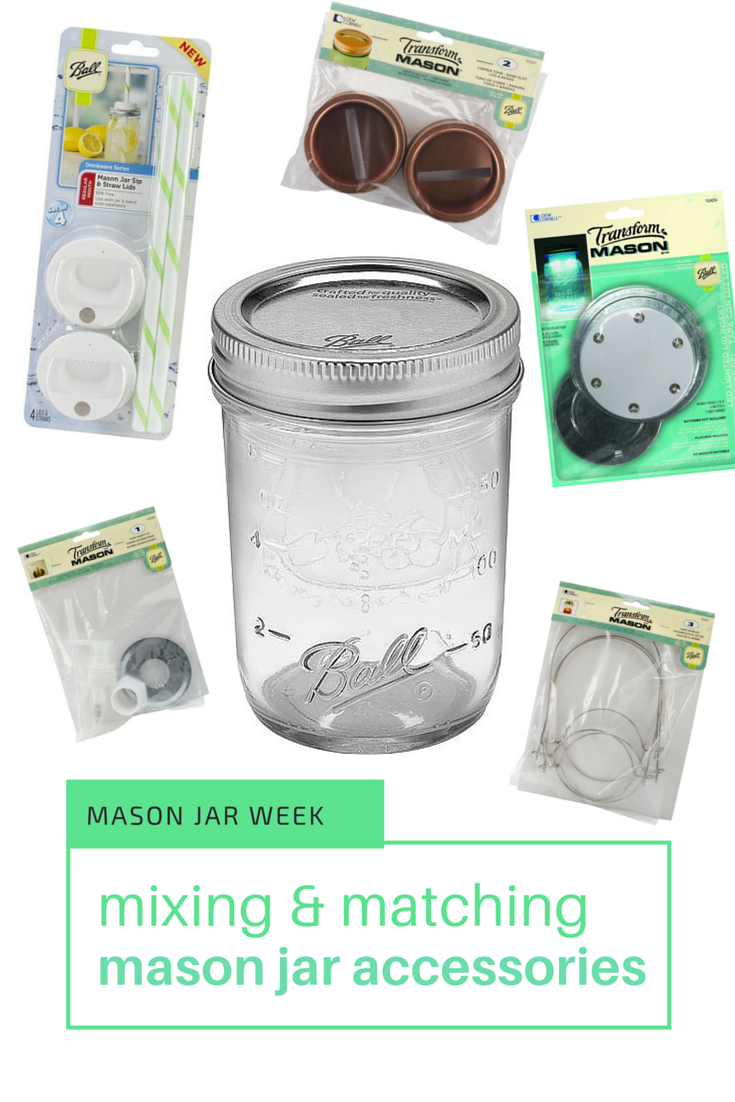 Because mason jars have been so popular over the past 5+ years, there is now a whole sub-industry dedicated to developing fun accessories for mason jars. This week I have shared a few different methods and supplies that you can use to decorate jars, today I am showing you how to mix and match mason jar accessories to use those jars for various purposes.
Some of these are affiliate links, if you make a purchase (of anything on Amazon, not just these items) after clicking through, I will earn a small commission. Ads and affiliate links are the way I am able to keep this website running and to offer you free tutorials all year long. Thank you so much for supporting me and Mad in Crafts!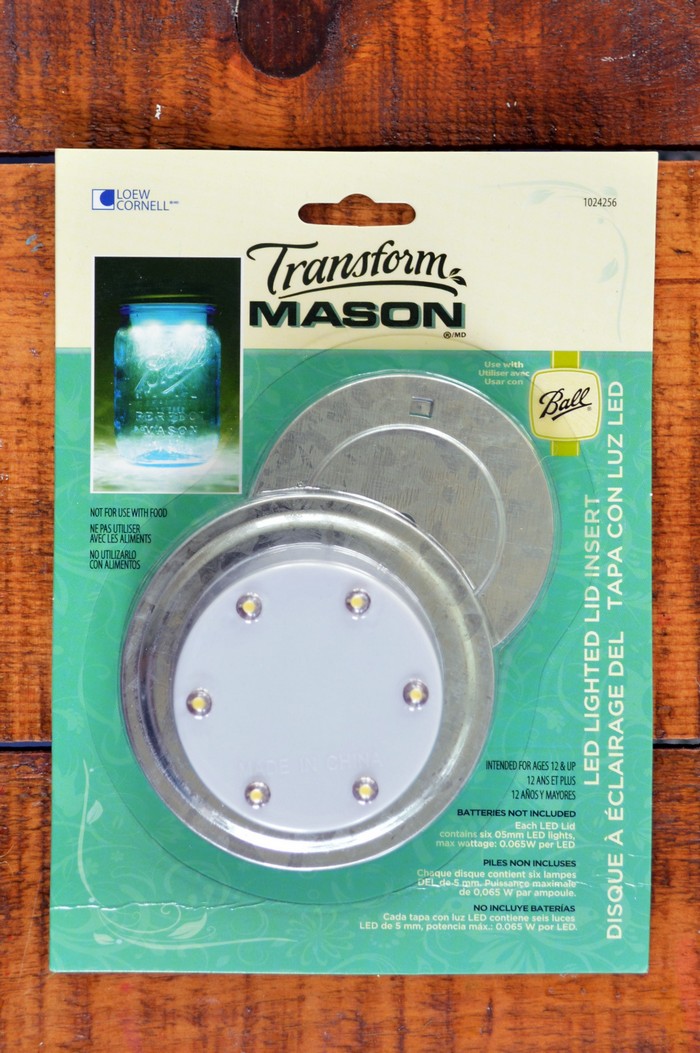 MY LATEST VIDEOS
LED Lighted Lid Insert – This mason jar accessory allows you to turn any mason jar into a bright LED lantern. The product that I purchased came with lid inserts to fit either regular mouth or wide mouth mason jars. The light does require two AAA batteries, but there is a small button which allows you to easily turn the light off and on to save battery life.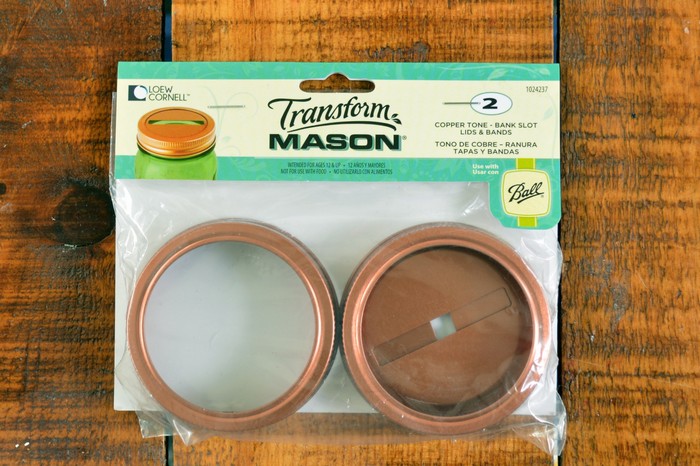 Mason Jar Bank Slot Lid – These pretty lids instantly turn two mason jars into piggy banks. I chose the copper finish, but you can buy them in a range of metallics.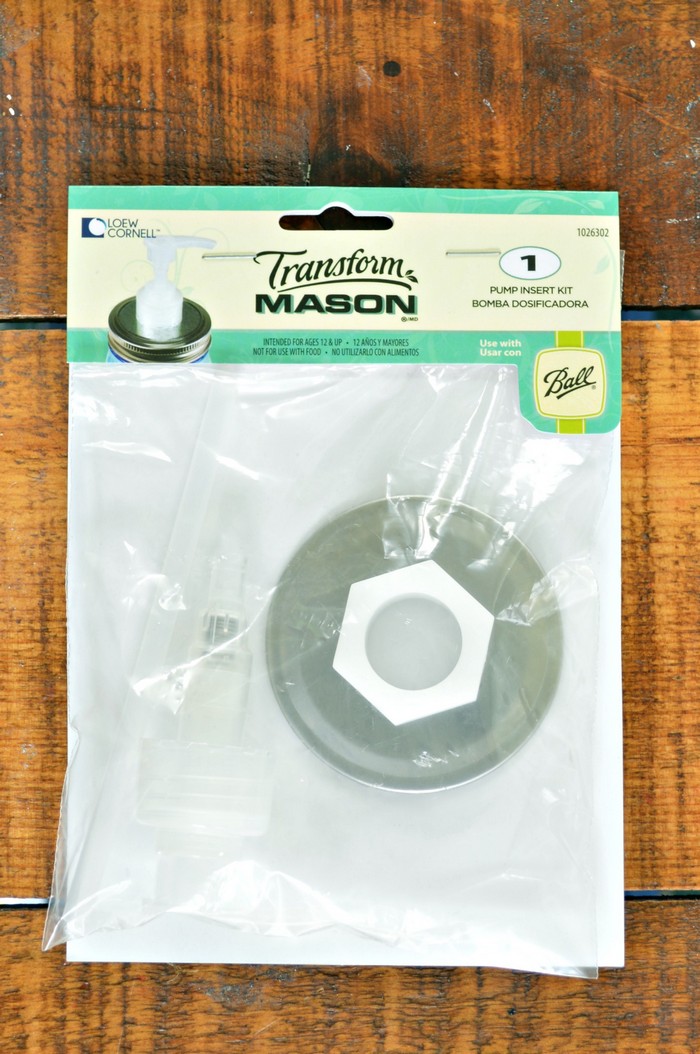 Mason Jar Pump Insert Kit – I have upcycled old soap pumps into mason jar toppers before, but you have to be very careful or the lid will begin to rust. These pump inserts work extremely well, and they will not rust.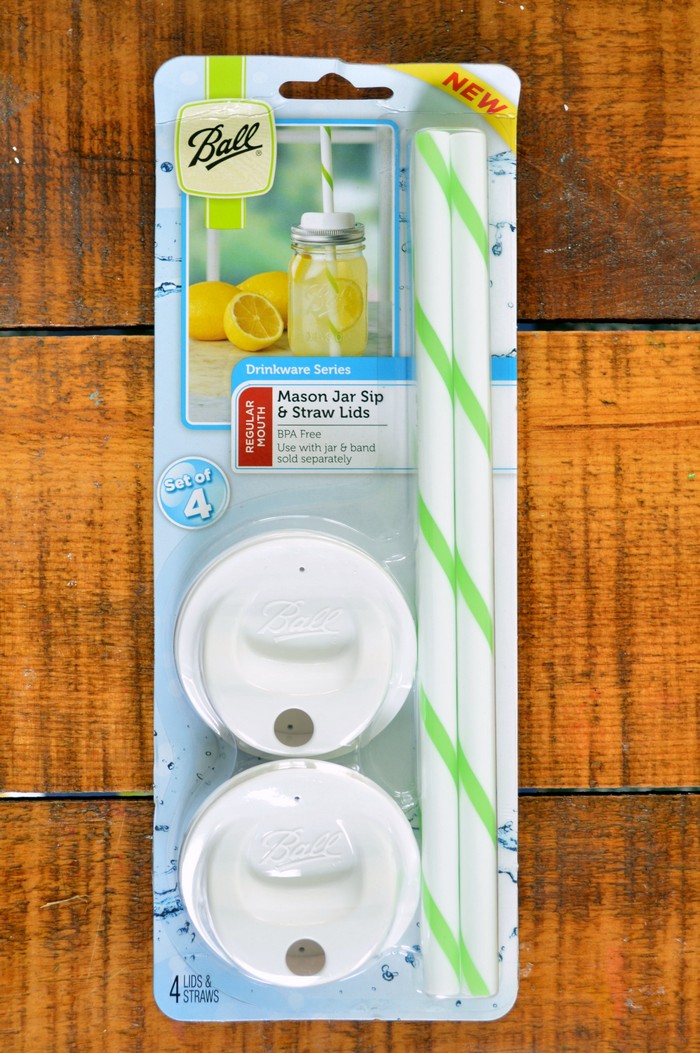 Mason Jar Sip and Straw Lids – While you can buy premade mason jar drink holders at the store, you can also just buy the lids and straw separately. This way you can turn the jars you already own into drink holders!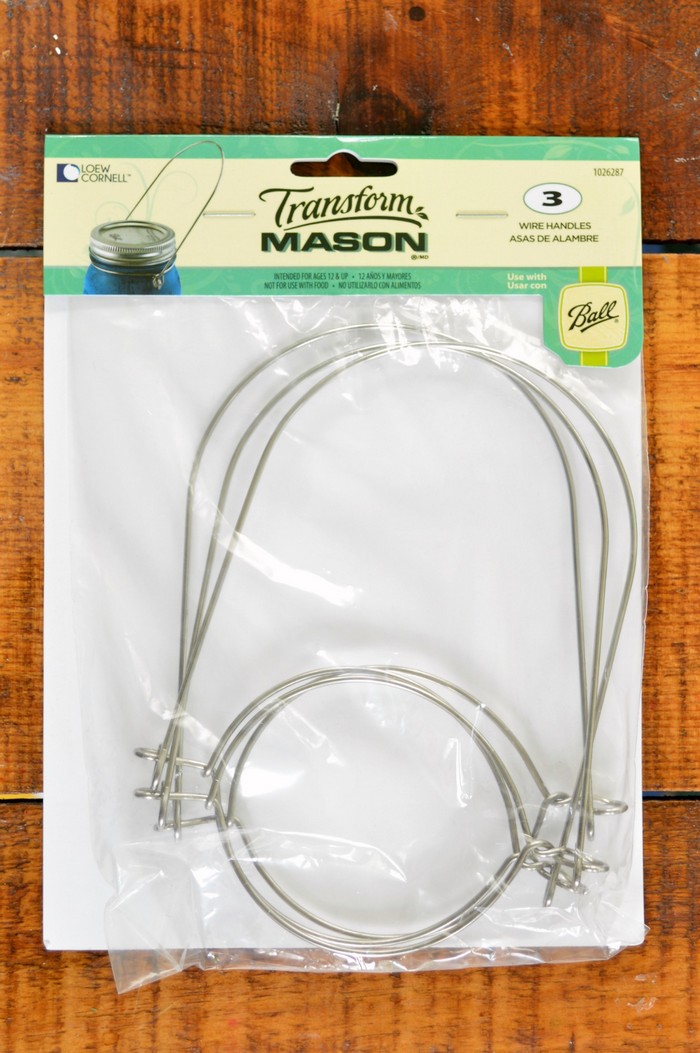 Mason Jar Wire Hanger – Hanging mason jar lanterns are beautiful, but it can be tricky to create a sturdy hanger. These wire hangers fit securely around the jar so you can hang them without worrying they will fall and break.
I have created a few gifs to show you how I used these different mason jar accessories with the jars I decorated this week. I also want to mention that I purposely used the same size of mason jar (half pint, regular mouth) all week so that the accessories would work for all of them. If you have different sized jars, you will want to make sure you are buying accessories that fit your jar.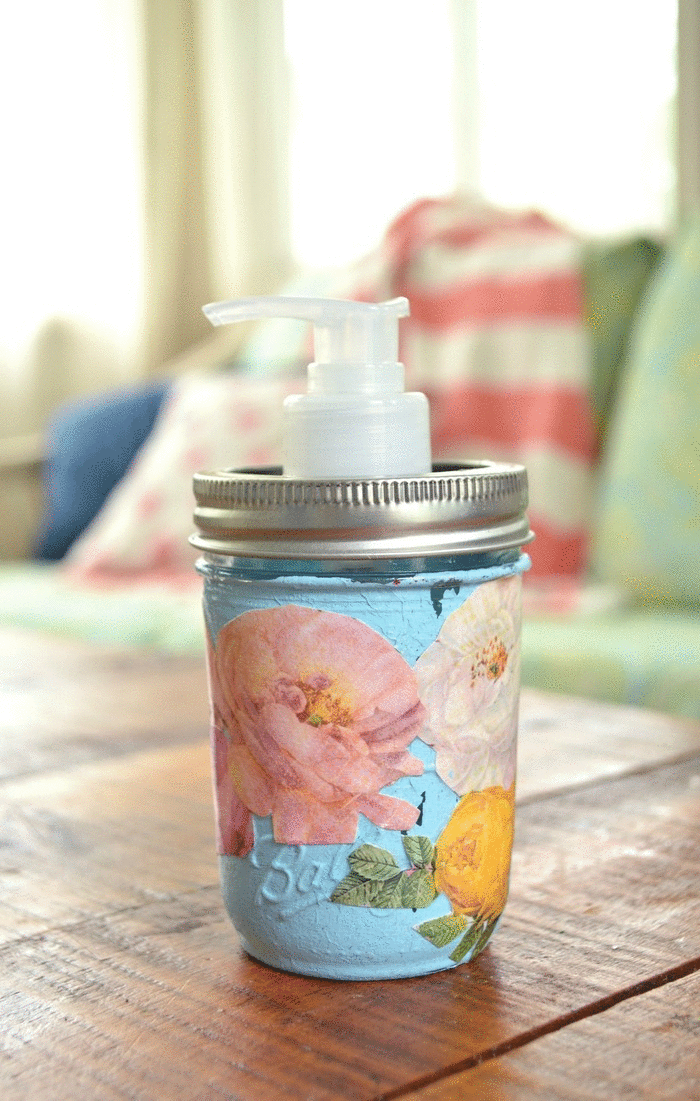 The waterproof decoupaged mason jar I shared on Monday can be used with any of these mason jar accessories. The LED light doesn't work as well on this jar as on others, since the paper flowers and acrylic paint block the light a bit. I think this jar is perfect for the soap dispenser, since the dishwasher-safe Mod Podge made the decoupaged flowers waterproof.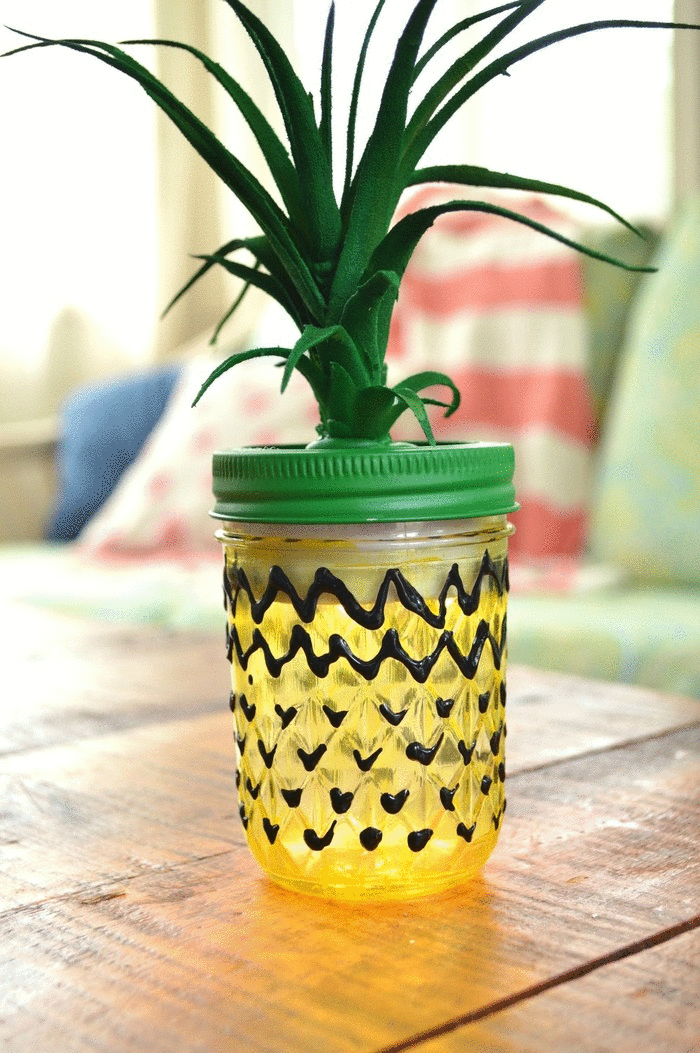 Because of the faux succulent glued to the lid of my pineapple mason jar, this project only works with two of these accessories. I think a bunch of hanging pineapple jars would be very cute at a summer party, and the LED light looks especially nice through the painted glass. You could even use both products and create a pineapple lantern that you can hang!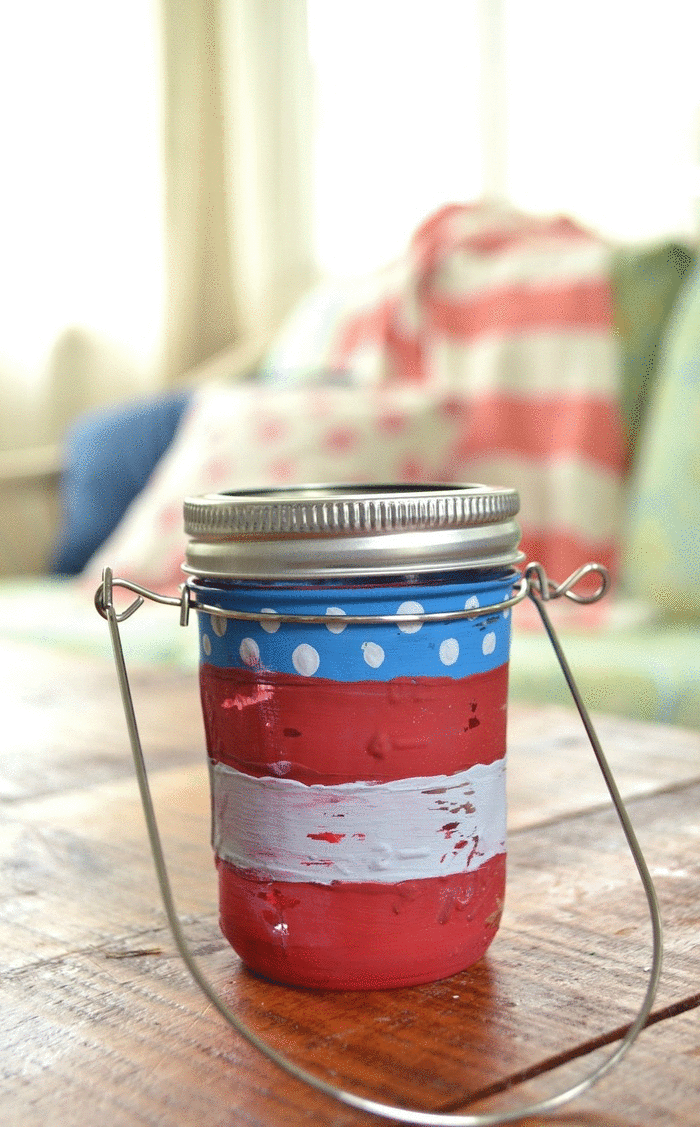 The painted flag mason jar also works with all of the accessories, but I like using it as a hanging jar the best. Use the LED light or some battery powered tea lights to light up your front porch for the Fourth of July! Note: If you use a chalky painted jar to hold drinks, it will need to be carefully hand-washed NOT washed in a dishwasher.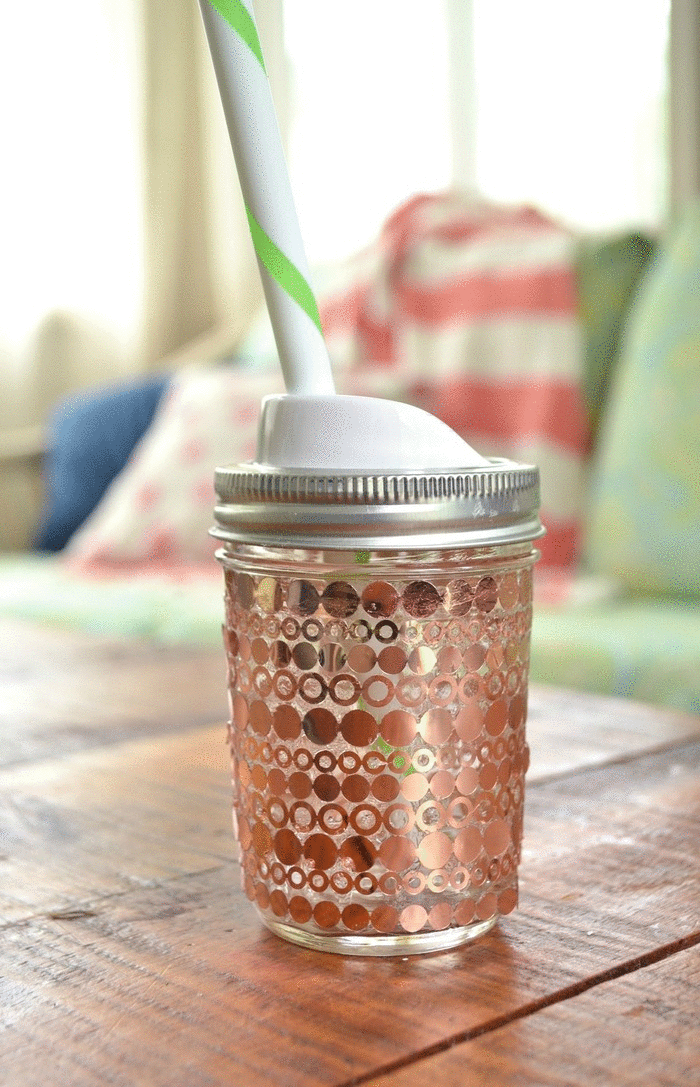 The copper dot mason jar works well with the mason jar accessories too, but obviously the copper bank lid looks like it was made for this jar. I might keep this jar in our laundry room to hold any spare change I find in my family's pockets. The LED light does throw really cool shadows as it passes through the metallic trim too, so that is also an option. Again, this jar would need to be hand-washed NOT washed in the dishwasher.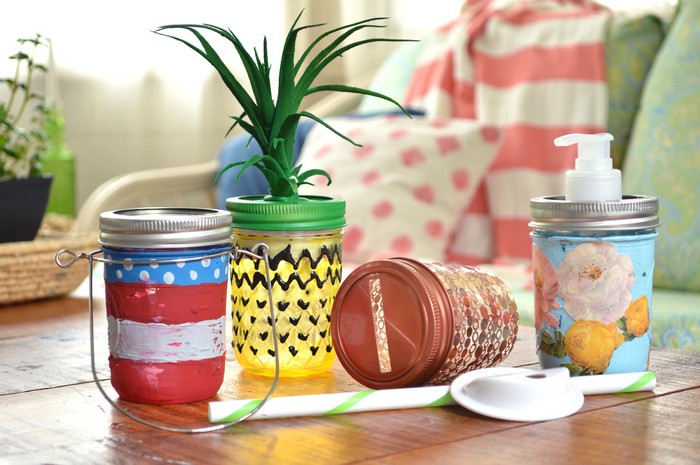 Mixing and matching the mason jar accessories can be really fun, and these are only some of the products on the market. I have also used a special flower frog insert to help arrange flowers in a mason jar and added shaped mason jar tags to gifts. Which accessory is your favorite?
Check out the final mason jar projects of the week by clicking through these links:
Mason Jar Gnome Home – Yesterday on Tuesday
Red, White, and Blue Sangria – A Little CLAIREification
Free Daily Planners – The Cottage Market