True love is there for you every day. True love picks you up when you're feeling low. True love makes you happy to wake up in the morning. Coffee is all these things and more, so why not make coffee your valentine this February! Today, I am showing you how to vinyl to make this funny coffee mug — and it is even dishwasher safe!

MAKE A DISHWASHER SAFE VINYL MUG FOR VALENTINE'S DAY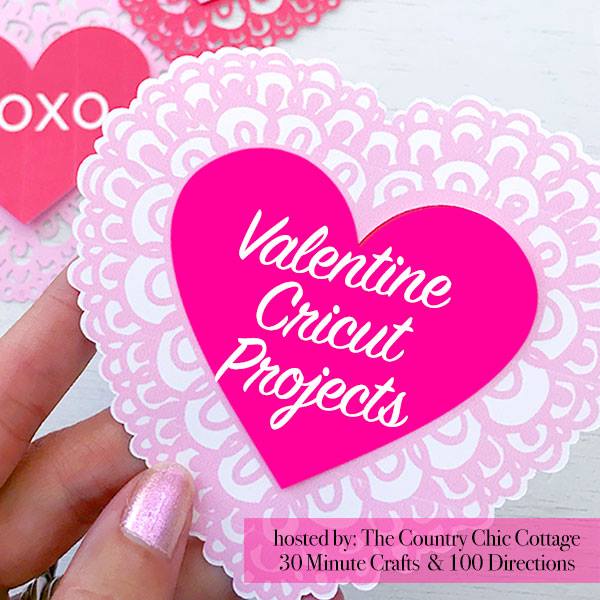 I am joining up with dozens of other bloggers to share fun Cricut Valentine DIYs with you this week. Read through to the end of the post to see all the projects shared this week! Thanks to Jen from 100 Directions, Angie from The Country Chic Cottage and Carolina from 30 Minute Crafts for hosting this fun collaboration!
HOW TO MAKE YOUR VINYL MUG DISHWASHER-SAFE
I take you through the simple process of creating this fun mug in this short video. I put out two new videos on my YouTube channel each week. Hop over and subscribe so you don't miss any of the fun!
WHAT DO YOU NEED TO MAKE A DISHWASHER-SAFE VINYL MUG?
Pair the mug with a pound of gourmet coffee and a few mocha truffles for a simply perfect Valentine's gift for any coffee lover. To make your own, you can use this free graphic. Please only use this graphic for non-commercial uses.
These are all affiliate links, if you make a purchase (of anything on Amazon, not just these items) after clicking through, I will earn a small commission. Ads and affiliate links are the way I am able to keep this website running and to offer you free tutorials all year long. Thank you so much for supporting me and Mad in Crafts!
Paintbrush
Rubbing alcohol
Want to know which craft supplies I always keep in my craft room?
Visit the Mad in Crafts Amazon Storefront to learn more and to buy your own supplies!
Check out all these other fun Cricut Valentine's Day crafts!
You might like other DIYs for coffee lovers: