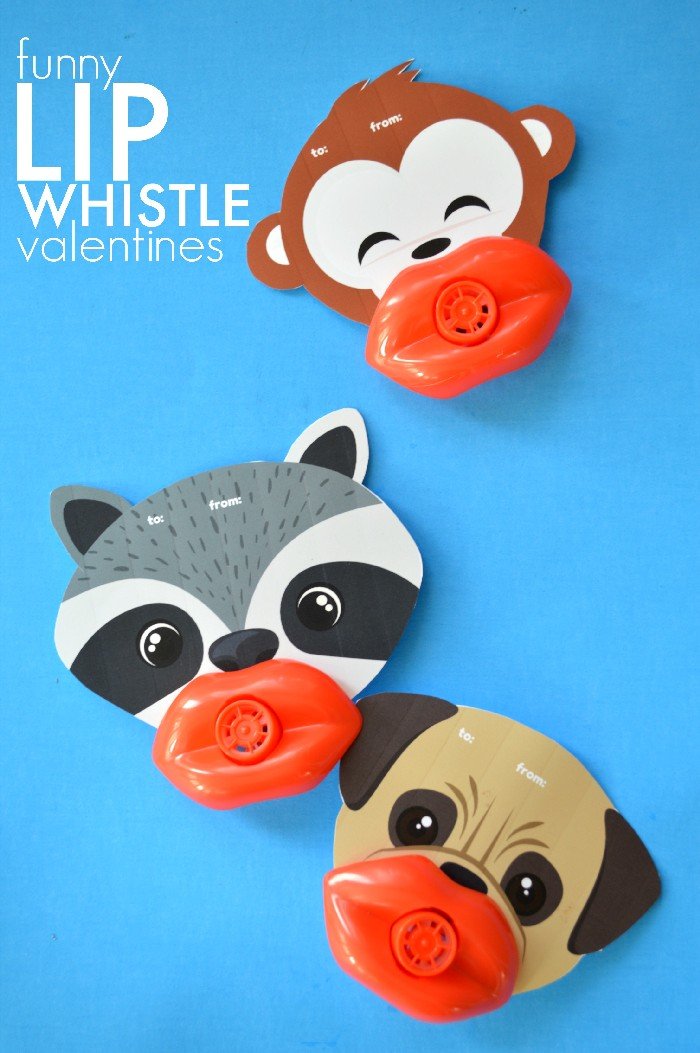 If you love a good pun, Valentine's Day is the holiday for you. In all the puns and silly jokes, pre-readers can get left behind. These funny lip whistle valentines are a fun printable that allow even the youngest students to share silly valentines with their classmates.
Your little ones will love the silly over-sized lips on these printable valentines. Then they can remove the lips from the cards and use them as fun whistles. (The adults in the room may not love that part so much!)
Start by downloading and printing the adorable animal valentines using a color printer. Make sure you have your printer set to landscape mode before printing! There are four valentines per sheet, so make as many copies as you need.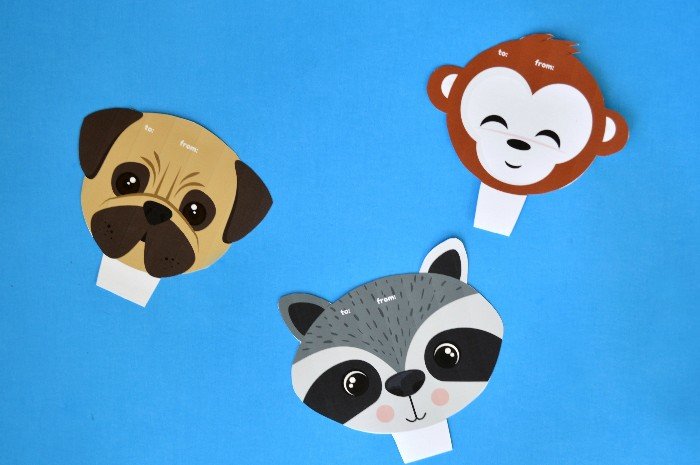 Next cut out the animal faces, leaving a small tab at the bottom of each face.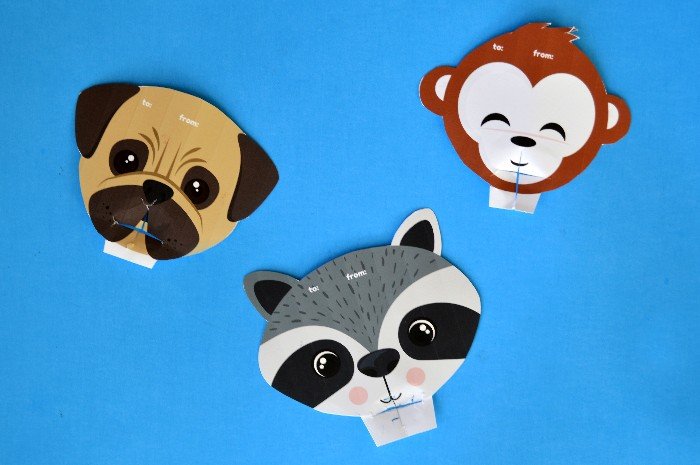 Cut a cross in the approximate area of each animal's mouth. This is where you insert the whistle. To make sure the whistles stay in place, you may want to tape them to the card by adding a small piece of tape to the back of the card.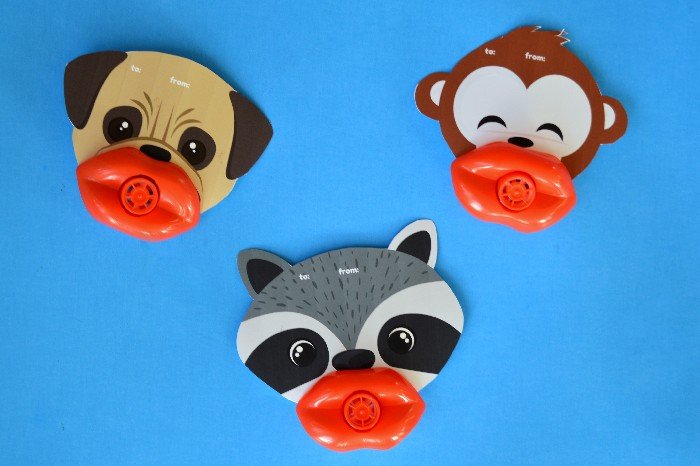 Address and sign the valentines, and they are ready to hand out!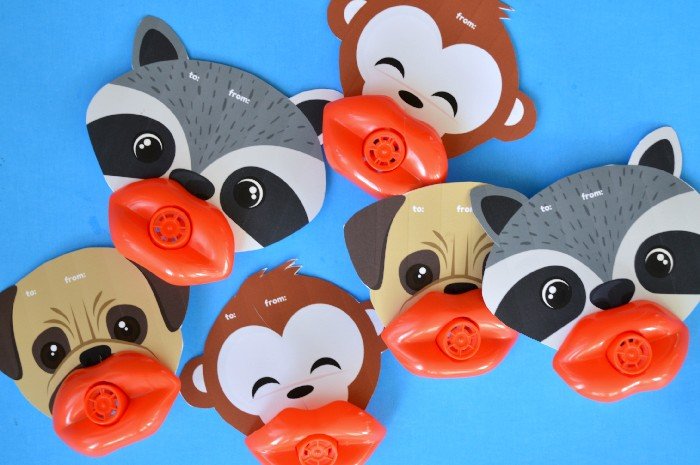 These lip whistles are a great alternative to handing out candy. Even kids with dietary restrictions can enjoy these fun valentines. I think they would be a hit at any grade school Valentine's Day party, don't you?
Check out these other Valentine printables: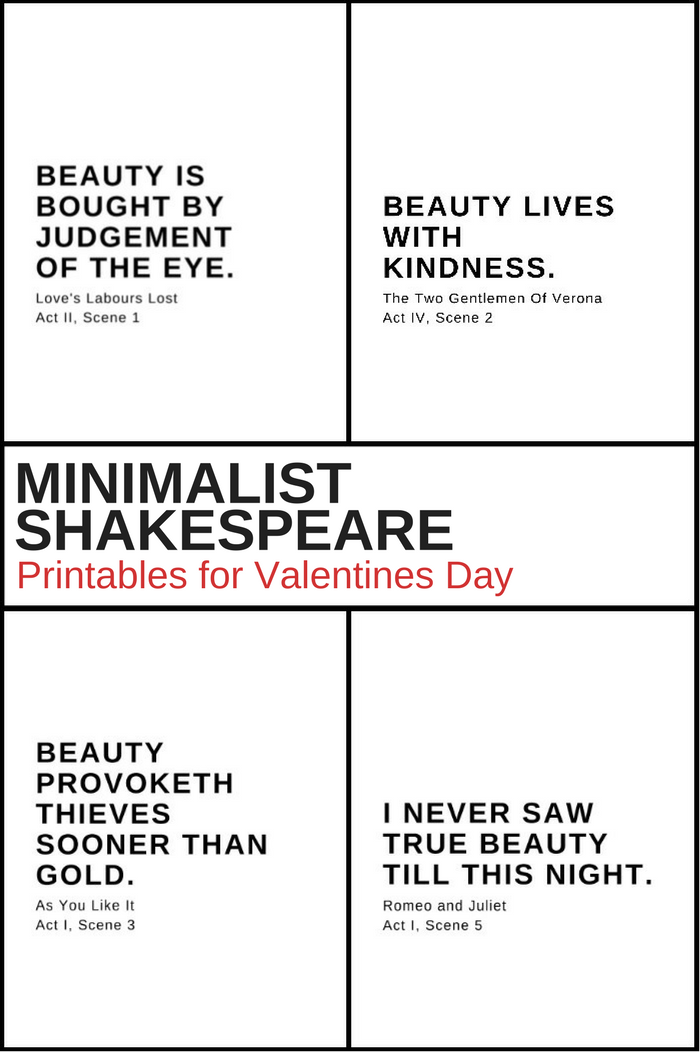 MINIMALIST SHAKESPEARE VALENTINE PRINTABLES