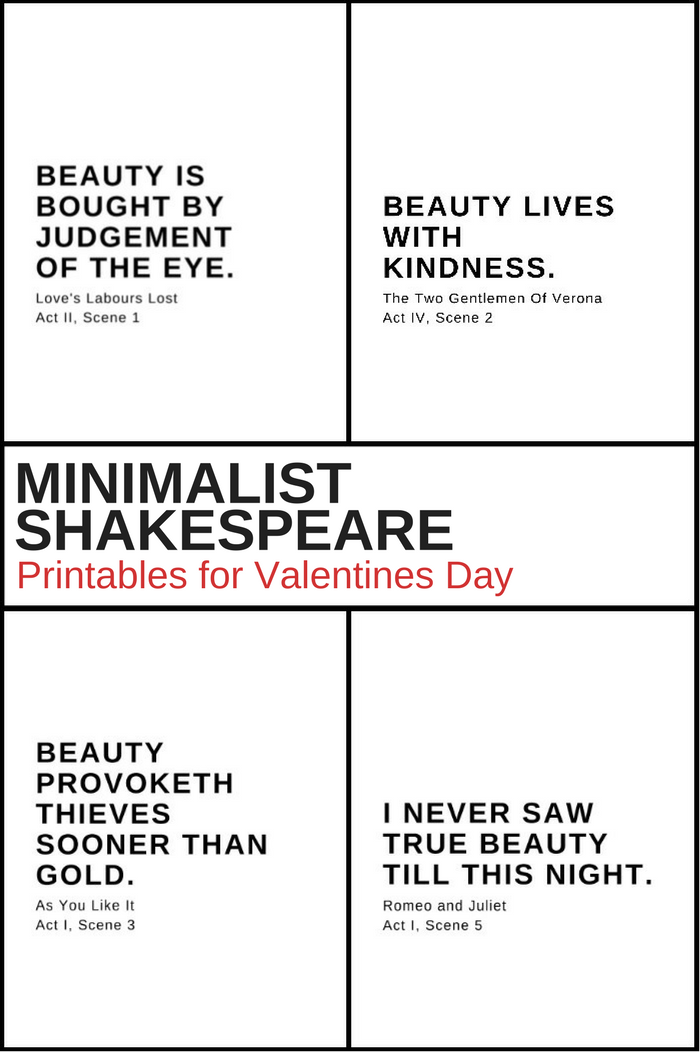 It's that time of year again! I've made it a Mad in Crafts tradition to share a new set of Shakespeare quote printables for Valentine's Day each year. This year I created a set of minimalist Shakespeare printables based on the Bard's quotes about beauty. You can use these graphics for home decor, scrapbooking, cards, or any other personal use. If these printables aren't your taste, check out the links to past years' printables at the end of this post.
I put a black border around these images below so you can get a sense of the proportions, but the printable versions do not have that border.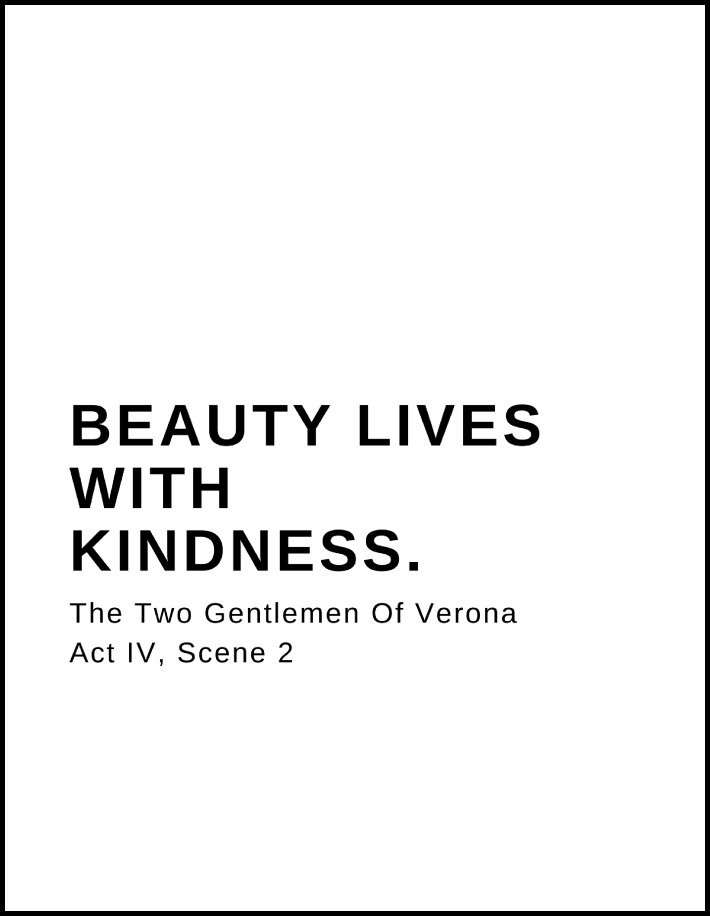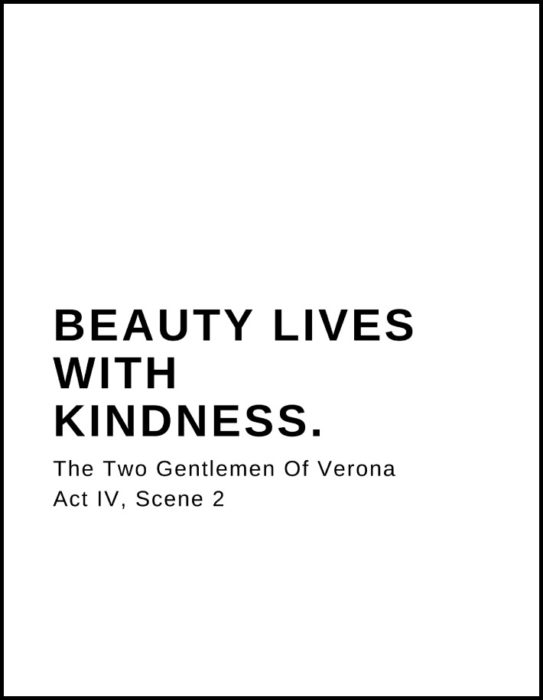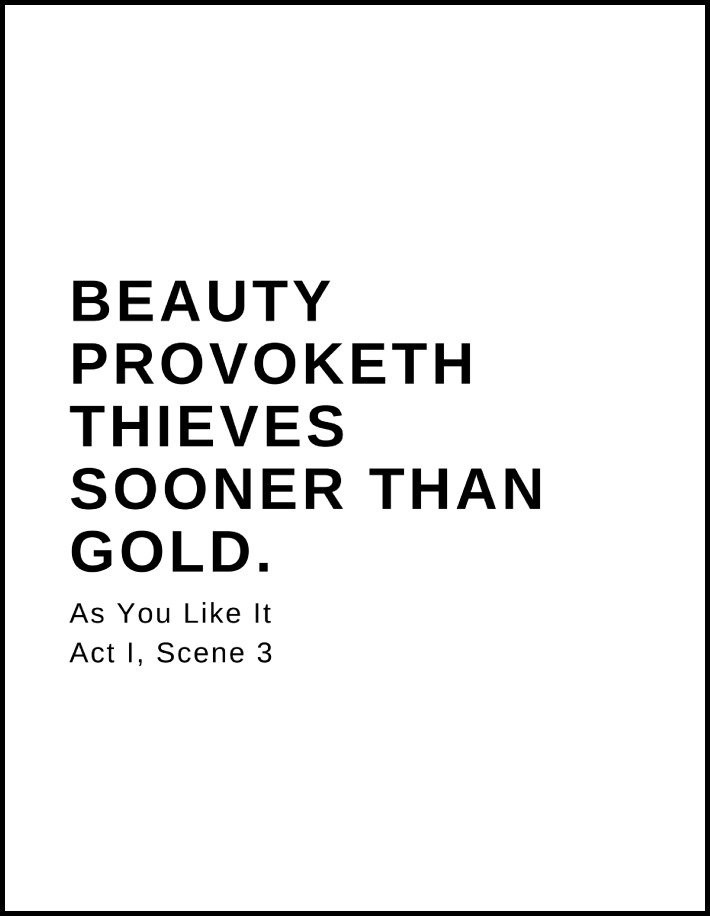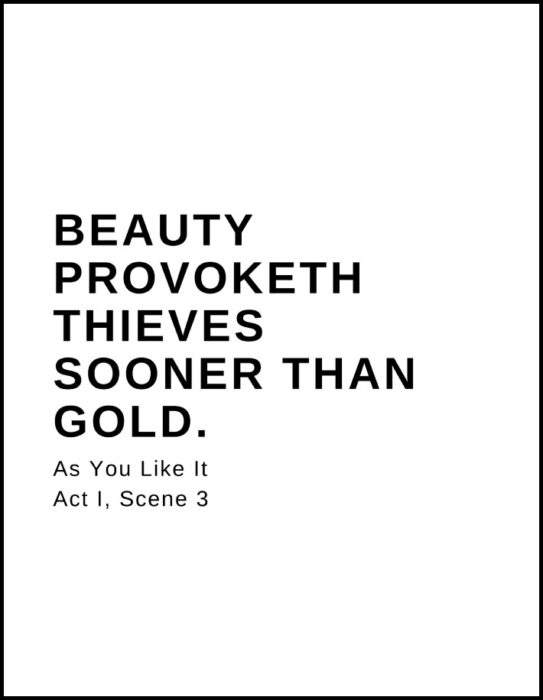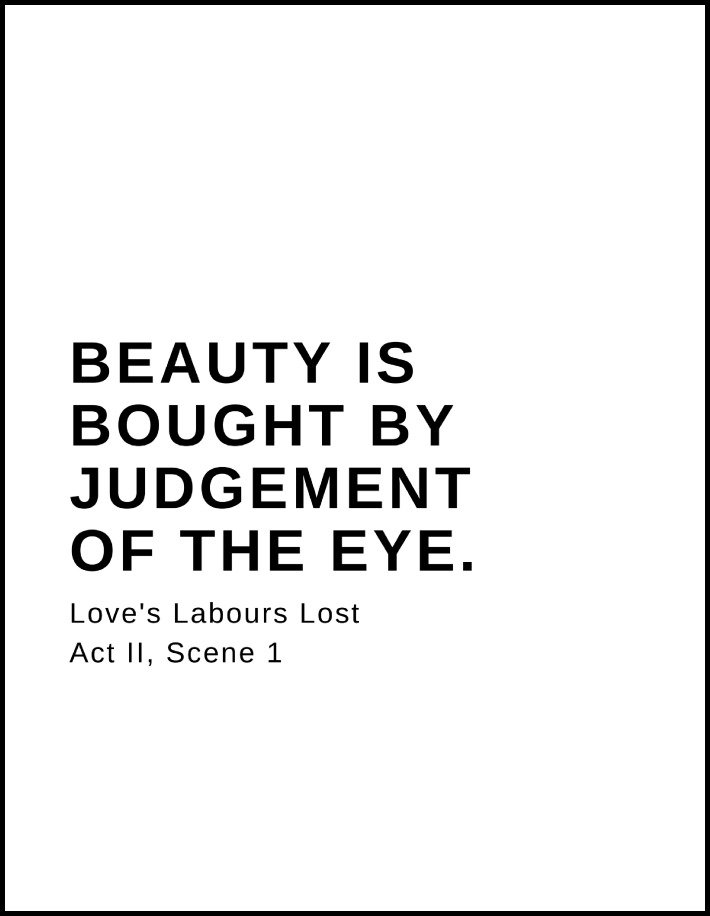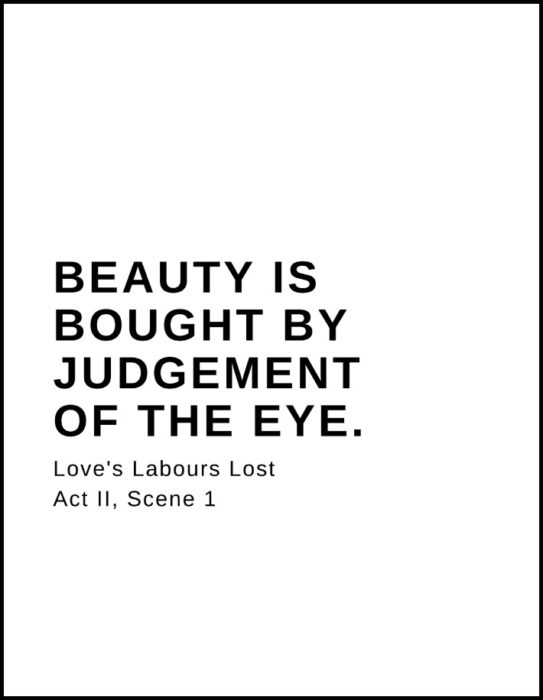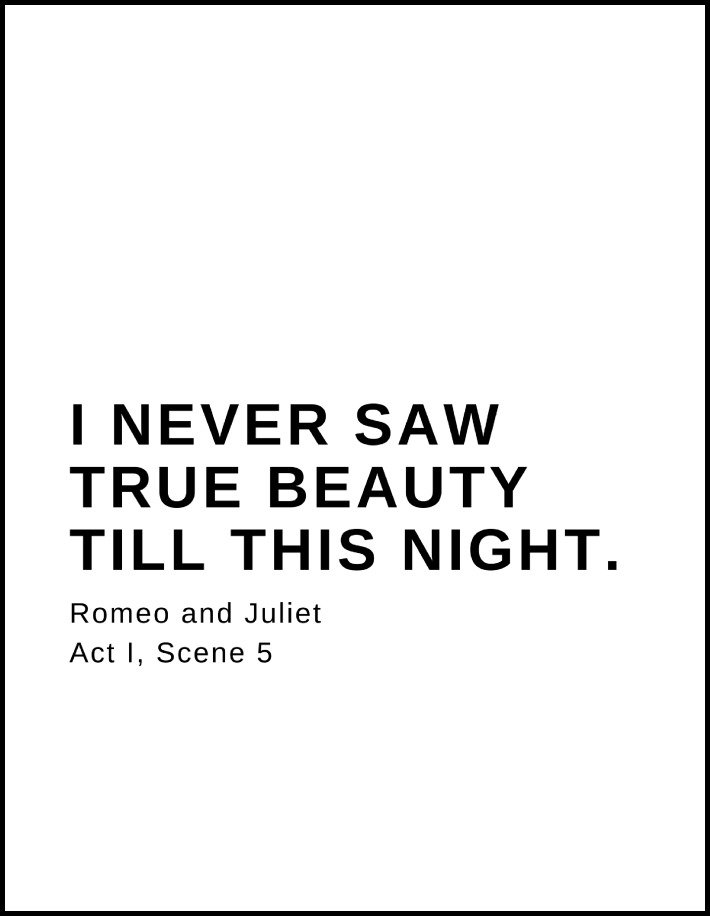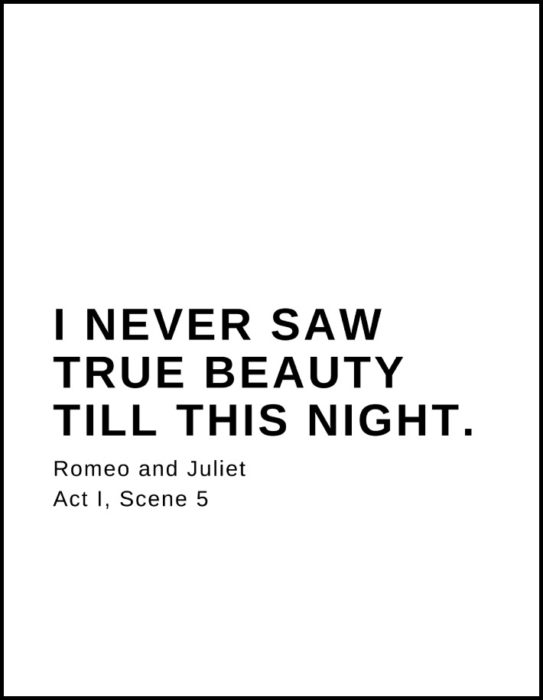 Follow the links below to download these printables — either in standard letter size or poster size. Please only use these graphics for non-commercial use.
The English teacher in me gets excited for these printables every year, so I hope you enjoy them too. If you use them in your Valentines crafting, please take a picture, share it on social media, and tag me ( @madincrafts ). I would love to see how creative you get with these minimalist Shakespeare printables!
Check out my other Shakespeare printables too: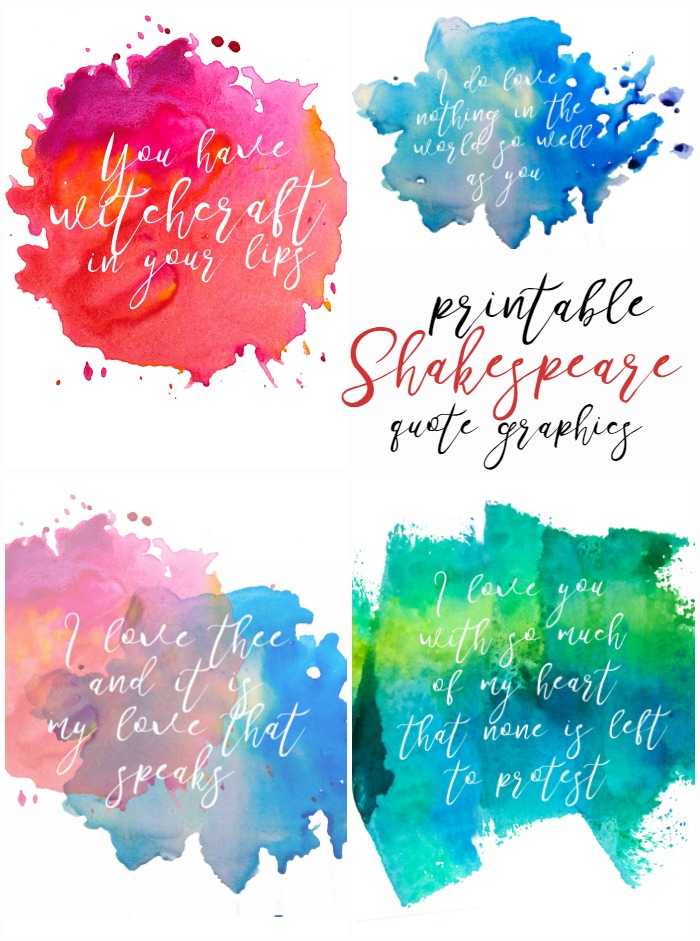 WATERCOLOR RESIST STYLE SHAKESPEARE PRINTABLES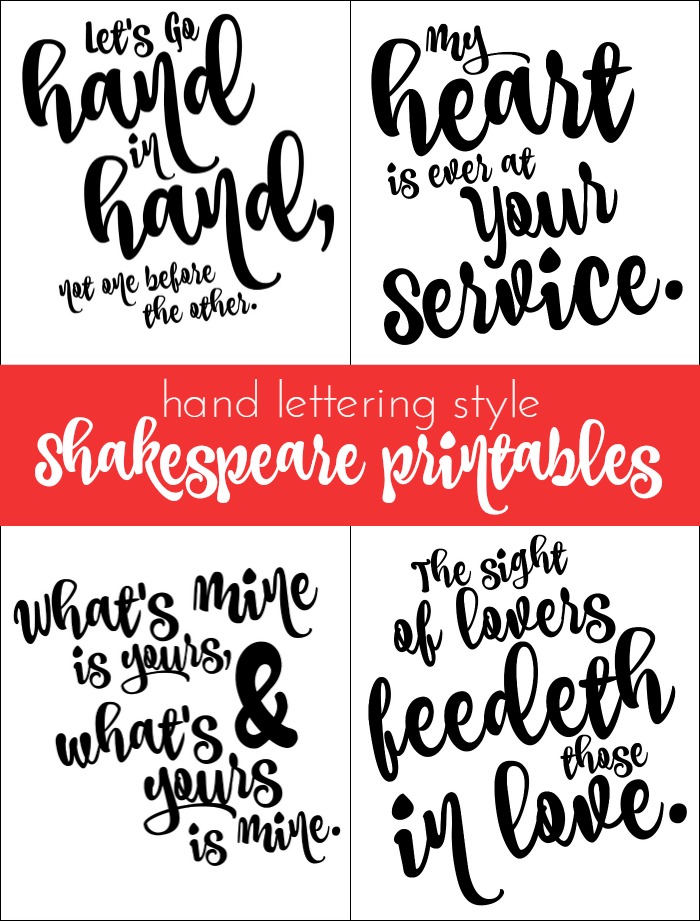 HAND LETTERING STYLE SHAKESPEARE PRINTABLES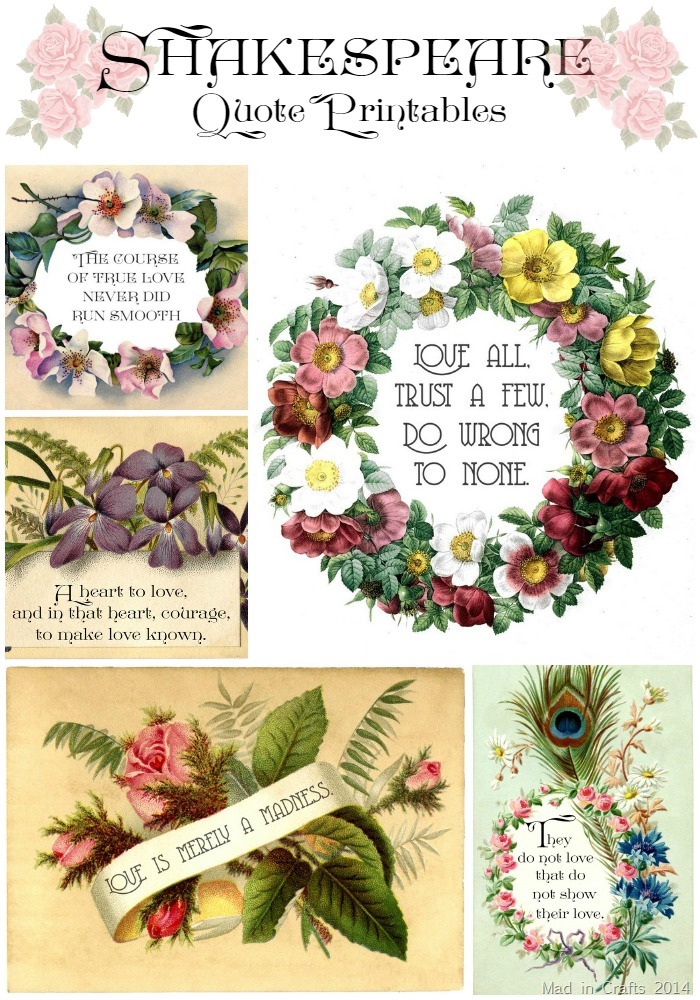 VINTAGE STYLE SHAKESPEARE PRINTABLES
COLORFUL SHAKESPEARE PRINTABLES