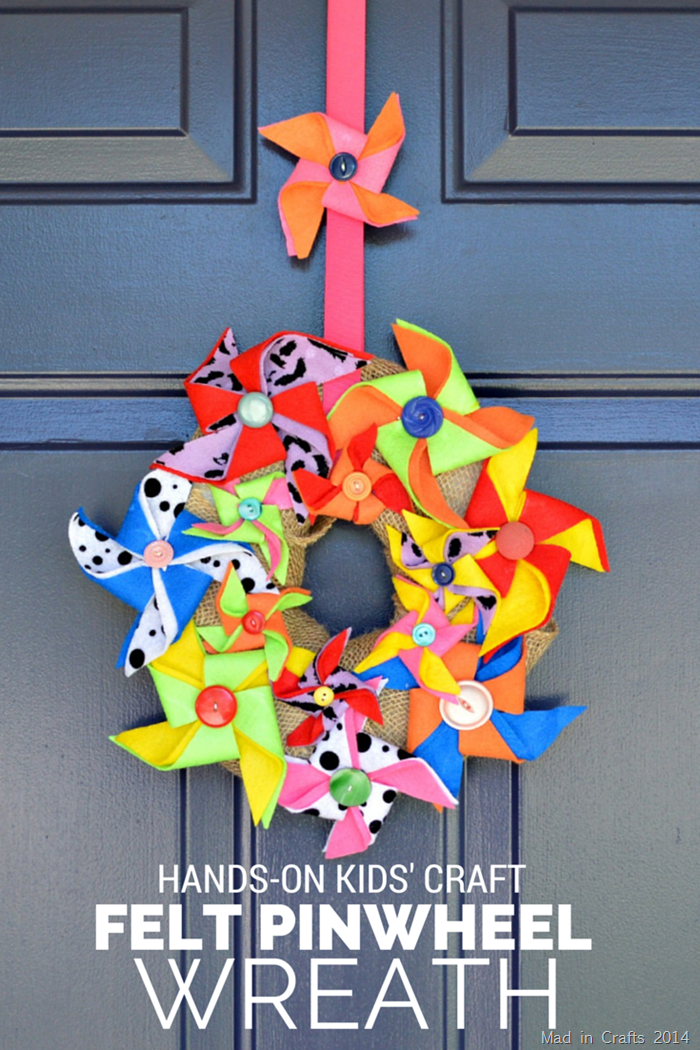 Did you know there are no Saturday morning cartoons anymore? A few weeks ago was the last weekend a basic cable station aired cartoons on a Saturday morning. Some people got all up in arms about the loss of that nostalgic weekend ritual, but as a mom of two young kids, I know that there is plenty of great TV for kids available 24 hours a day. And, let's be honest, there are some not so great shows too.
Parents can always count on PBS for quality shows for kids that are entertaining and educational. That is why I was so excited to be asked to design a project for the PBS show, Hands on Crafts for Kids. The show's theme for this season is: Let's Bond Together – Creativity Begins at Home! One of the new features of the show this year is the addition of a blogger segment where Jenny Barnett Rohrs of Craft Test Dummies features a project created by a creative blogger. Jenny did a short interview with me and then recreated my project for the show.
About Hands On Crafts for Kids:
Join us as we "bond together" as creativity begins at home. There are exciting changes in store for you this season. First, is a weekly feature using your very own Family Craft Box filled with basic craft supplies – add things you find around your house for creative fun. Meet Franz Spohn, artist extraordinaire and the past host of his own art series. He brings the artist's perspective to imaginative projects that release your inner artist. Sharing some hosting duties with Katie Hacker is blogger Jenny Barnett Rohrs. Get the inside scoop on projects from other bloggers around the country and things they make with their own kids. And if that's not enough, every week we have lots of amazing crafting projects. So get ready to bond together as creativity begins at home with Hands On Crafts (and Art!) for Kids.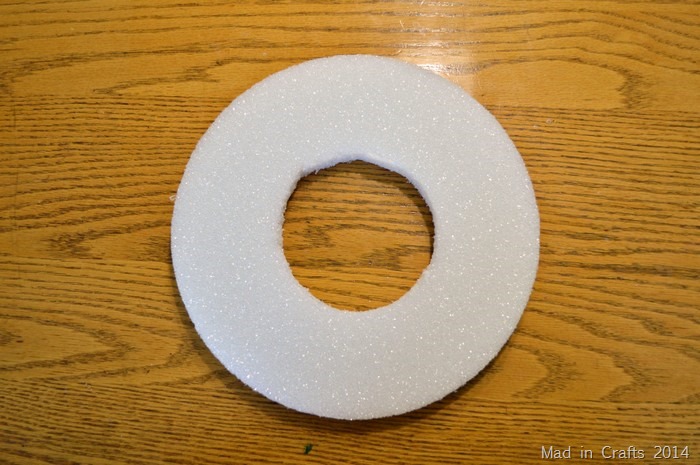 I began by removing the center of a foam circle to turn it into a wreath form. I wanted my wreath to be a particular size, but there is no reason you couldn't use a regular styrofoam form from the store.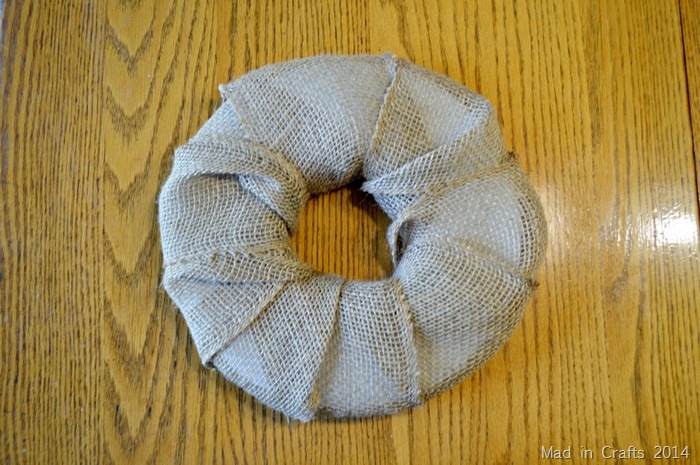 Next, I wrapped the foam with burlap and pinned the burlap in place.
I cut out squares of felt in a rainbow of colors. You will need two squares of felt for each pinwheel, so be sure to cut enough.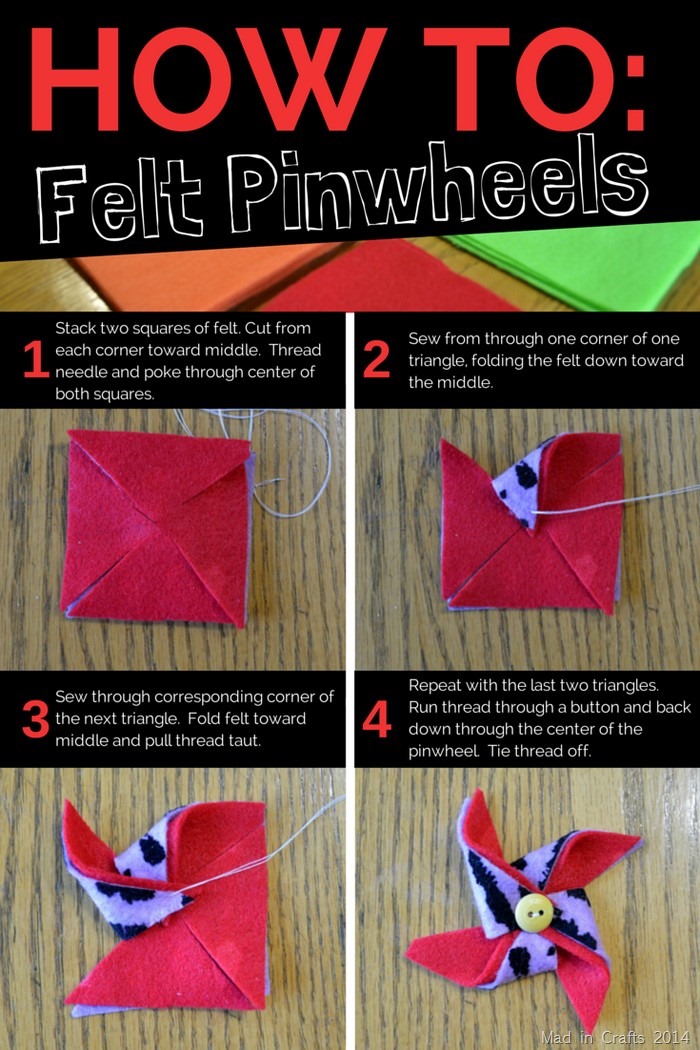 I repeated the process with the rest of the pinwheels, letting my kids decide on the color combinations. My Type A personality wanted to guide them to more standard color choices, but I am glad I kept quiet because the end result is vibrant and happy.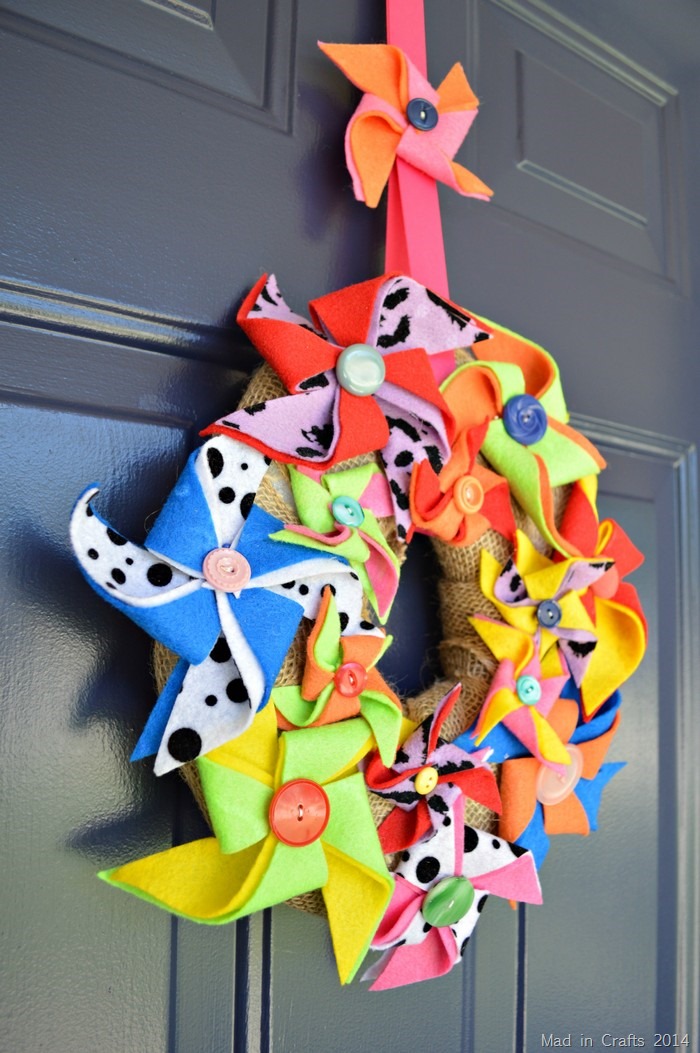 It looks like I boosted the color saturation on this photo, but I promise that I didn't. This wreath is just a carnival of color!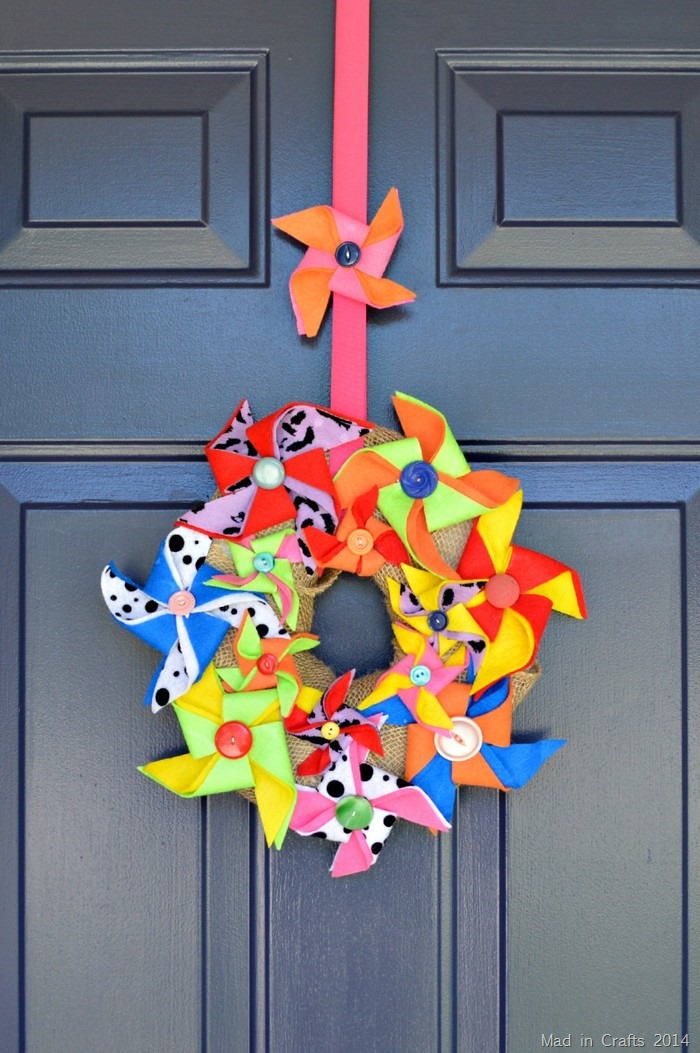 I hung the wreath from a length of grosgrain ribbon, and I tacked one last pinwheel onto the ribbon as the finishing touch.
Hands On Crafts for Kids's new season begins on November 13th on PBS stations across the country, so check around for times on your local PBS station.