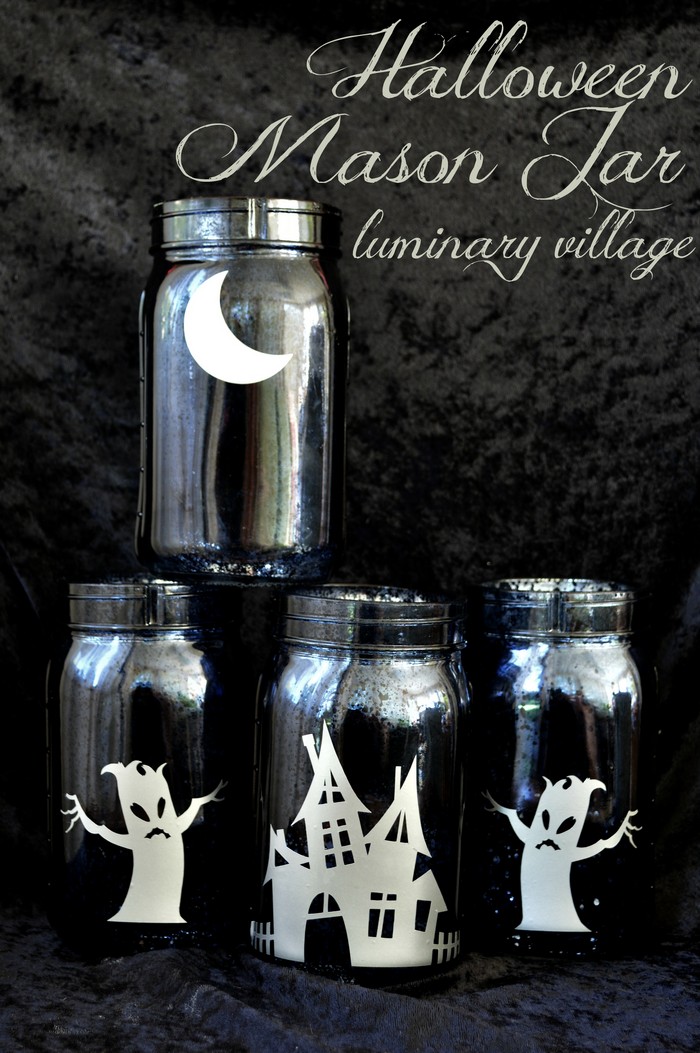 In my Consumer Crafts Fall Haul, I mentioned that I wasn't sure what I was going to make with the large black mercury glass mason jars I had ordered. Turns out they were perfect for this quick Halloween village project! It only took me about 15 minutes to put together this Halloween Mason Jar Luminary Village, and I can always remove the vinyl after Halloween and use the jars for something else.
I created this super quick project for another round of Craft Lightning with The Country Chic Cottage and 30 Minute Crafts. This month's guest host is my friend Jen from 100 Directions. Visit their blogs each day for a round up of that day's speedy Halloween projects.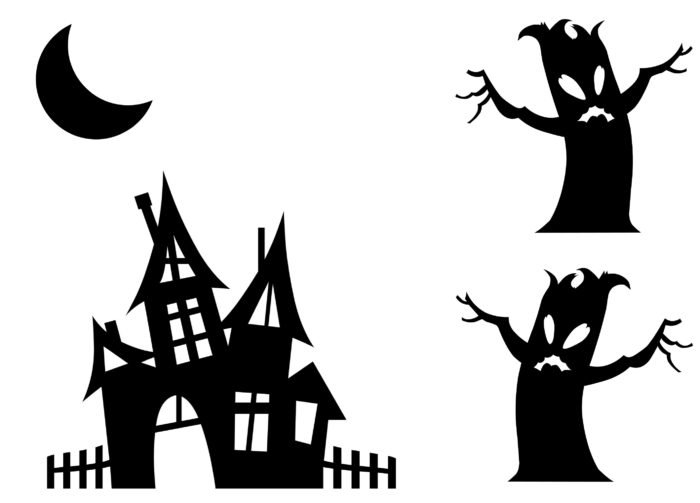 I started by using some of PicMonkey's Halloween overlays to create cute designs that I then uploaded into the Cricut Design Space. Next, I made sure the designs would fit on the mason jars and used my Cricut to cut them out on silver adhesive vinyl.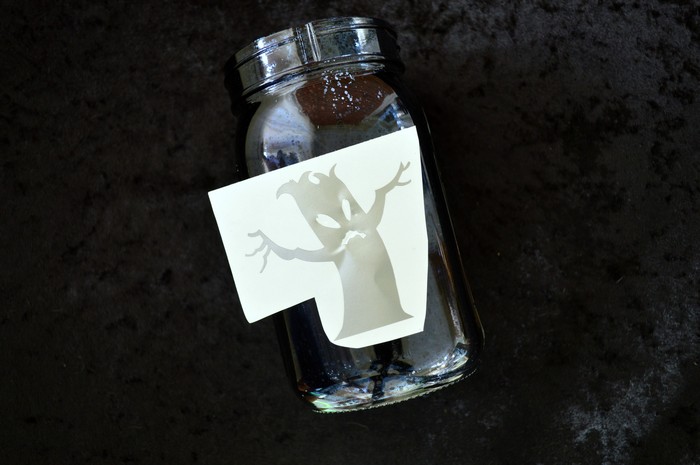 I weeded out the excess vinyl and decided where on each jar I would place the vinyl. Since the designs were so simple, I didn't even bother using transfer tape.
I positioned the vinyl on the jar and smoothed out any bubbles.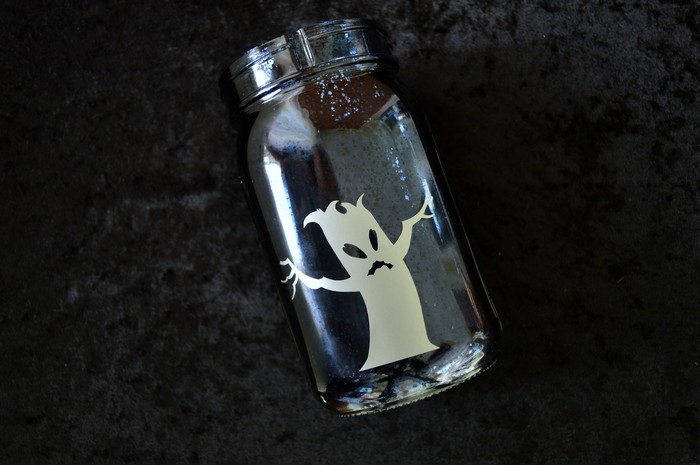 So quick and easy! It took me maybe five minutes to apply all the vinyl to my four jars.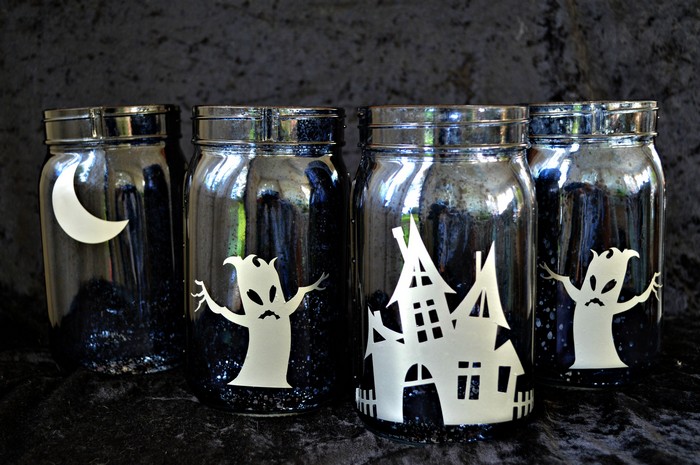 The jars make a scary cute village just like this, but they look pretty cool in low light too.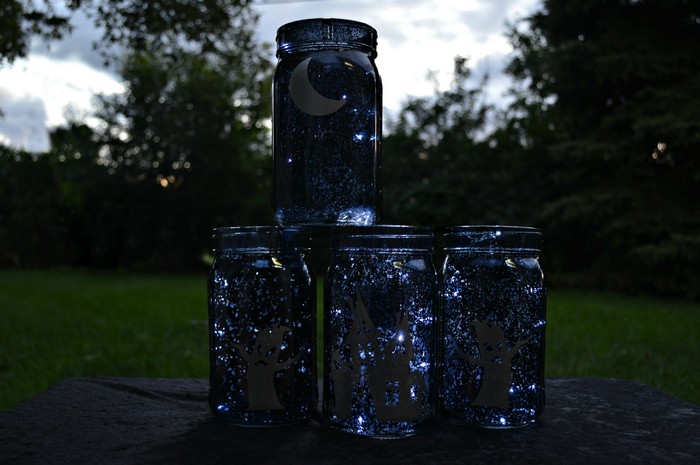 For this look, I put some cool white led string lights in the jars to give them a starry look. Since these jars are faux mercury glass the black paint obscures some of the light from inside.
I also tried the jars out with some battery-powered tea lights with "real flickering action." I took a 30 second video so you can see what they look like using these candles. No, that isn't a spooky sound effect track I added to the video, that's just what our yard sounds like when the dumb cicadas are out.
Be sure to visit 100 Directions, 30 Minute Crafts, and The Country Chic Cottage for the rest of the week's lightning fast Halloween DIYs.
If you would like to make a set of your own luminaries, I have gathered up links for the supplies I used. Most of these are affiliate links, if you make a purchase (of anything on Amazon, not just these items) after clicking through, I will earn a small commission. Ads and affiliate links are the way I am able to keep this website running and to offer you free tutorials all year long. Thank you so much for supporting me and Mad in Crafts!
You might like these other Halloween projects: