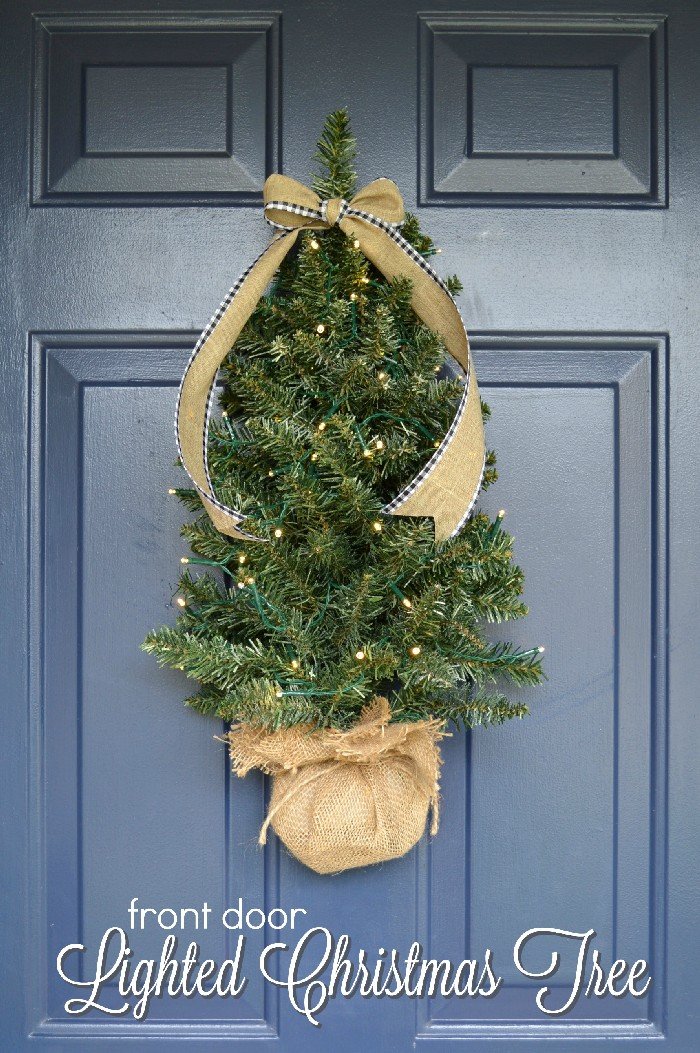 While I love beautiful Christmas wreaths, I wanted something a little different this year. Instead of a round wreath, I created a Christmas tree for our front door. With a little bit of adjustments, you can turn a tabletop tree into a beautiful front door Christmas tree. I kept my tree fairly simple with glitter spray paint and burlap, but you could make yours as colorful or glamorous as you would like.
Watch this video to see how to make this pretty front door decoration. I publish two new videos on my YouTube channel each week, so click over and subscribe!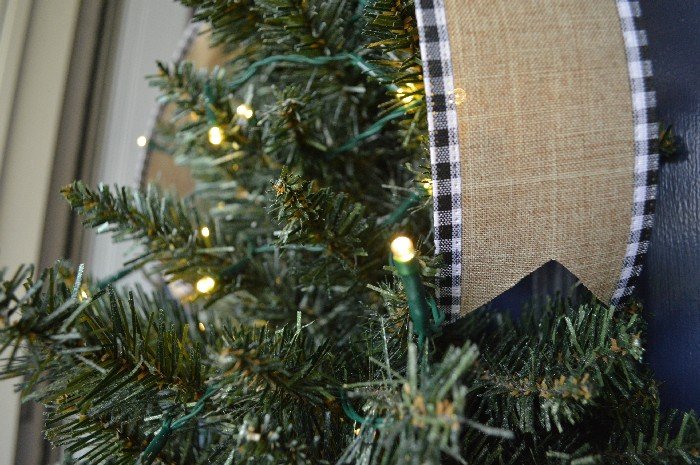 When you get up closer to the front door, you can see that the glitter spray paint adds a slight glittery flocked texture to the tree. The lights reflect off of the glitter to give it a pretty sparkly, especially at night.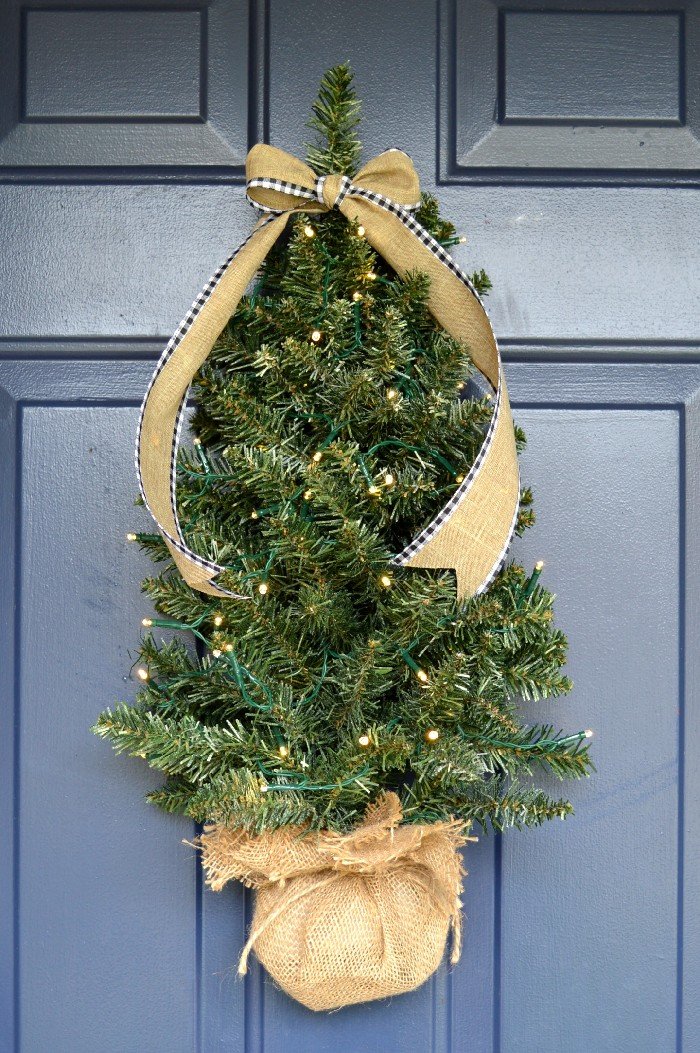 These are all affiliate links, if you make a purchase (of anything from these sites, not just these specific items) after clicking through, I will earn a small commission. Ads and affiliate links are the way I am able to keep this website running and to offer you free tutorials all year long. Thank you so much for supporting me and Mad in Crafts!
I purchased most of my supplies at Lowe's, but these supplies would work as well.
You might like these other Christmas front door decorations: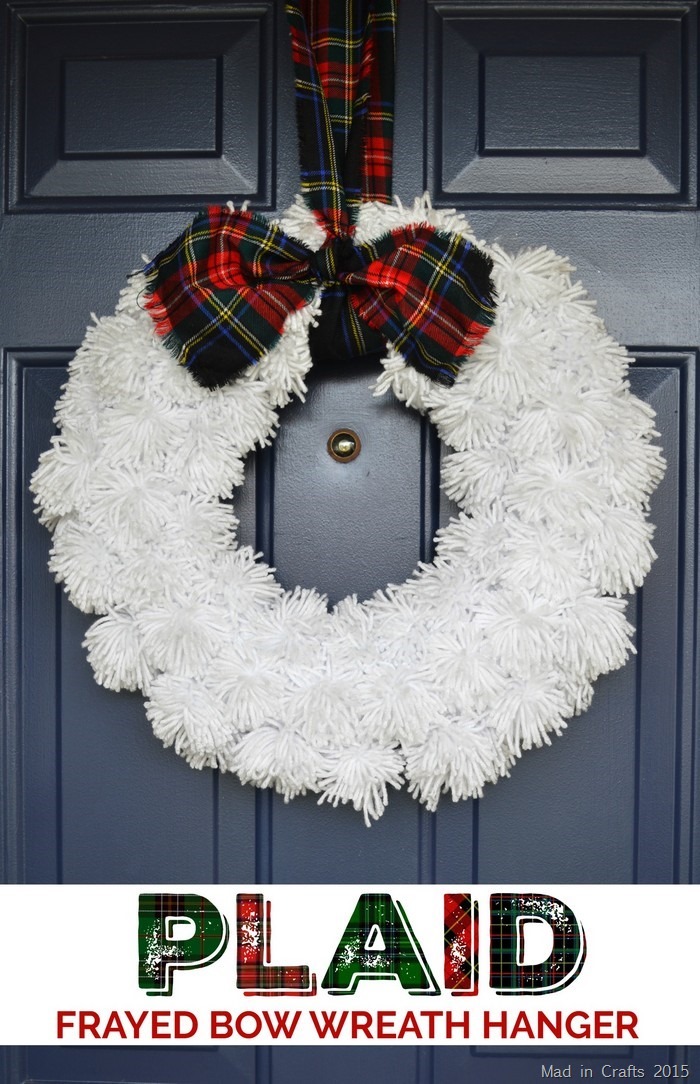 POM WREATH WITH PLAID WREATH HANGER