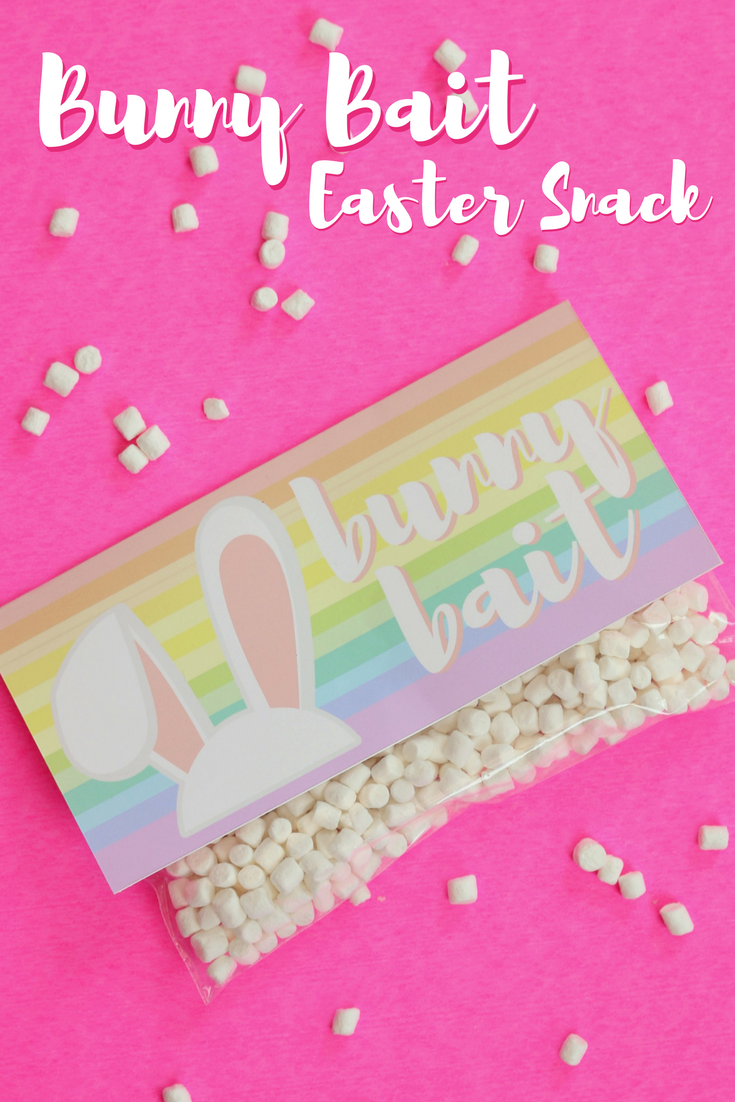 Make sure the Easter Bunny doesn't miss your house by putting together bags of bunny bait. These treat bags are super easy to assemble so you can make enough for all your friends and family this Easter!
EASTER SNACKS: BUNNY BAIT
Supplies You Will Need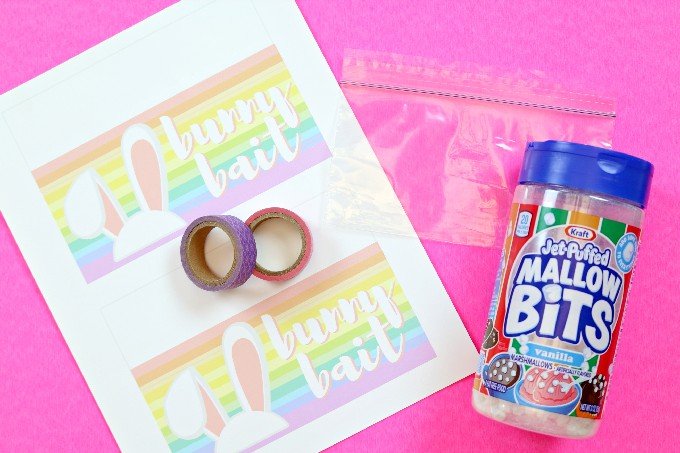 I created the printable to fit snack-sized food storage bags. I like to use zippered bags because they keep the snacks from getting stale, so you can even make up the bags a day or two ahead of time. You can fill these treat bags with whatever snack you would like, but I chose to use mini marshmallows because they reminded me of bunny tails. Carrots, cheese crackers, or jelly beans would be very cute too!
Assembling the Treats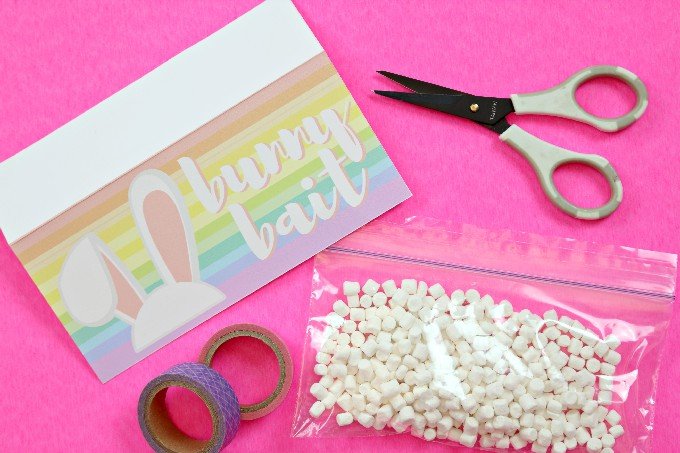 Start by printing off the Bunny Bait printables. Each 8 1/2 x 11 sheet contains two printables, so divide the total number of treat bags by two. That is how many sheets you should print off. MATH!
Cut along the lines of the printable, but be sure not to cut off the white rectangle at the top of each graphic. You will fold that section over to create a flap that will hold the printable in place.
I have created a pretty pastel printable for you to use when assembling your snack bags. The printables will fit both snack size and sandwich sized zippered food storage bags, so you can choose how many snacks you would like to hand out. Fill up your food storage bag with whatever treats you have chosen.
Sandwich the top of the food storage bag inside the flap of the printable. Use a piece of tape to secure the printable to the bag. I used a pretty pastel washi tape, but clear tape works just as well. I hope you enjoyed this quick and easy way to create some sweet Easter treat bags!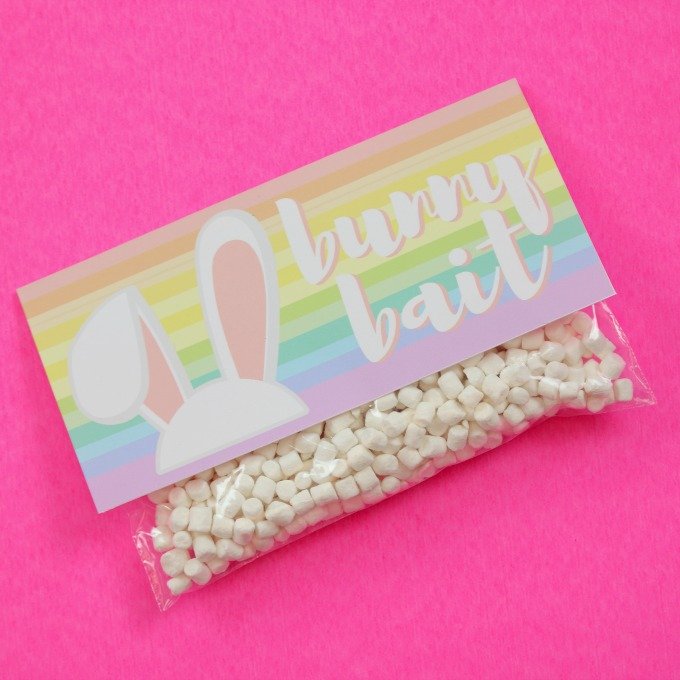 These are all affiliate links, if you make a purchase (of anything on Amazon, not just these items) after clicking through, I will earn a small commission. Ads and affiliate links are the way I am able to keep this website running and to offer you free tutorials all year long. Thank you so much for supporting me and Mad in Crafts!
Snack or sandwich sized zippered food storage bags
Scissors
Tape
Snacks
Check out these other fun Easter DIYs: