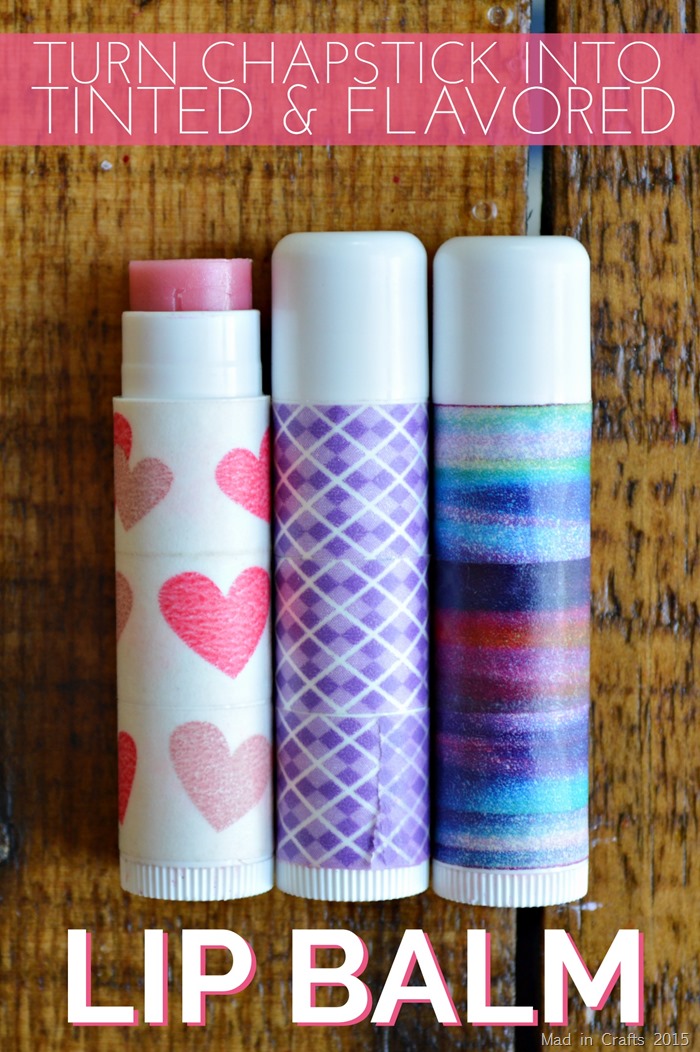 We all know that chapstick is fantastic for keeping your lips moisturized and protected from the sun. But plain chapstick is just too boring on its own. Today I am sharing a quick and easy way to transform plain chapstick into lip balm that is both tinted and flavored!
This tutorial is basically a new version of my coconut oil lip gloss. In that recipe, I used raspberry extract to flavor and scent the gloss. For this batch, I used the candy oil that you can find in the baking section of your grocery store or craft store.
When you are choosing the lipstick that you will use to color your lip balm, remember two things: 1) If the lipstick is shimmery, your lip balm will have a shimmer, and 2) The greater the ratio of chapstick to lipstick you use, the less tint the balm will have. If you want your lip balm to have lots of color, use one part chapstick and one part lipstick.
To see how to make a batch for yourself, watch the video below. Please subscribe to my YouTube channel too, so you don't miss any video tutorials or other exclusive content!
I have put together a list of affiliate links for all the products I used in this tutorial. If you choose to purchase after clicking through, I will receive a small commission. Thanks!