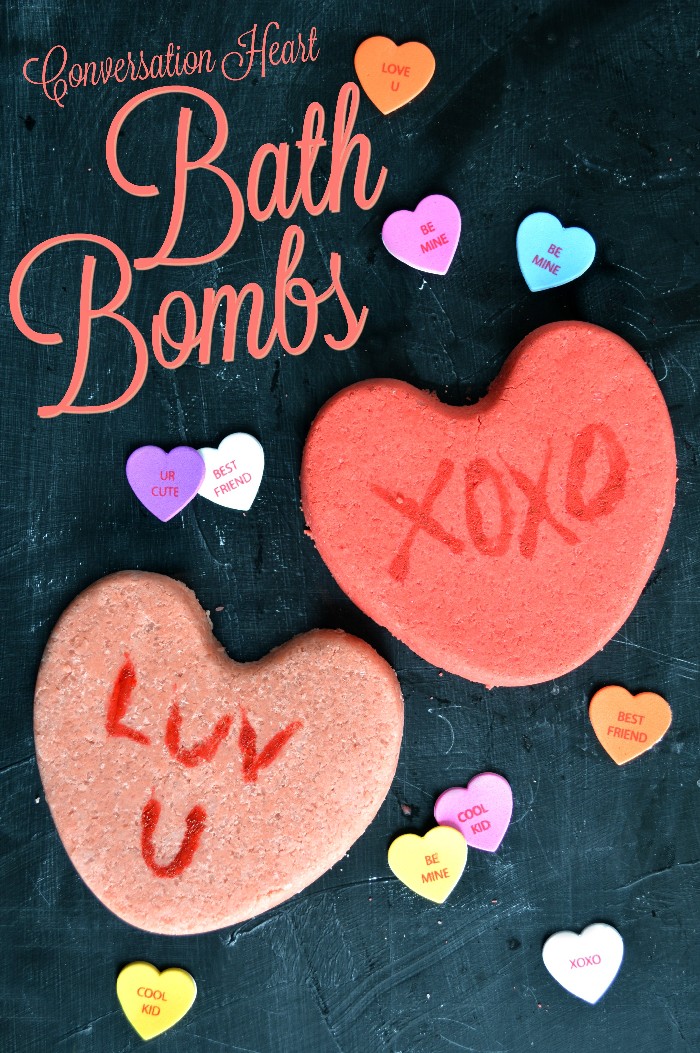 Conversation hearts are disgusting Valentine's Day candy, but they look awfully cute. When I found silicone heart cake molds at Dollar Tree, I had an idea for a new twist on conversation hearts. These bath bombs are like super-sized conversation hearts that add fun color, scent, and oils to your bath water.
This short video tutorial will show you how to make your own cute conversation heart bath bombs. If you aren't already subscribed to the Mad in Crafts YouTube channel, pop over and subscribe! I release two creative videos each week, so don't miss out on the fun!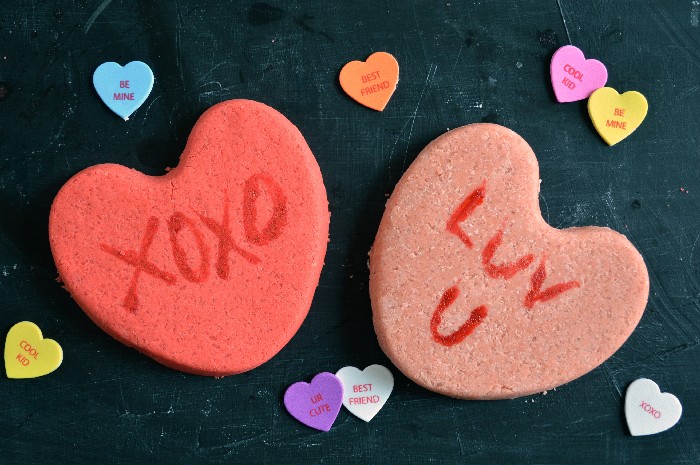 I experimented with a new way of coloring my bath bombs this time, I love how they turned out. The pigments distribute the color much more evenly through the bath bombs than food coloring does, and they have a greater impact on the bath water too. The set I purchased has eight different shades of pigments, so I will be experimenting with multi-colored bombs soon. I will link to all the supplies I used in this tutorial below.
These are all affiliate links, if you make a purchase (of anything on Amazon, not just these items) after clicking through, I will earn a small commission. Ads and affiliate links are the way I am able to keep this website running and to offer you free tutorials all year longbit.ly/Montgaillard. Thank you so much for supporting me and Mad in Crafts!
You might like these other sweet spa DIYs: