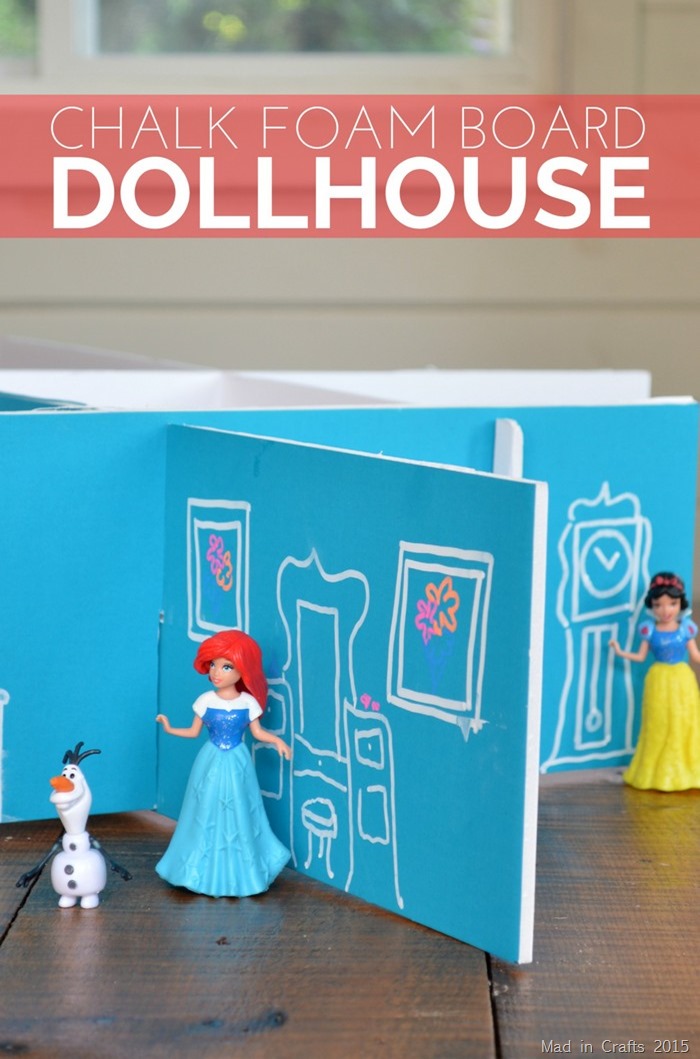 I am part of Elmer's Craft-It Crew. I was compensated for my work, but the opinions are 100% my own.
My kids already have a gorgeous dollhouse. It was mine when I was little, and another little girl's before it was mine. It is about as big as my daughter, however, and sometimes my kids want to play with their dolls and action figures somewhere other than the toy room. When Elmer's asked me to make something with their cool chalk foam board, I decided to make a customizable play set that could move from room to room AND that would store flat when not in use.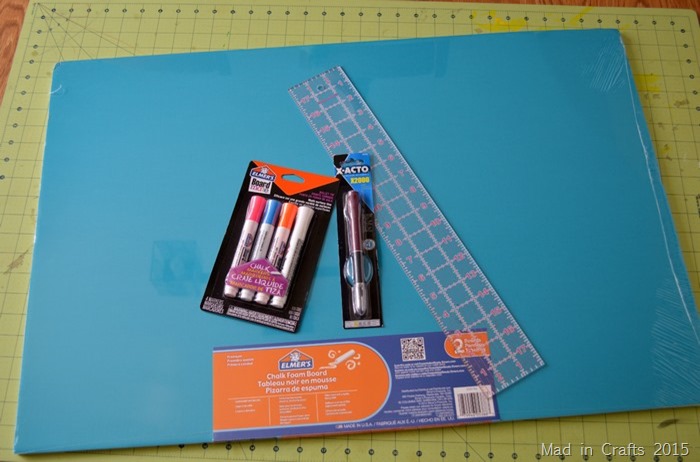 I used one 20″ x 30″ chalk foam board to create the play set. To make your own, you will also need a straight edge ruler (a yardstick would be even better than what I used), a craft knife, a cutting mat (or something to protect your work surface), and Elmer's chalk markers.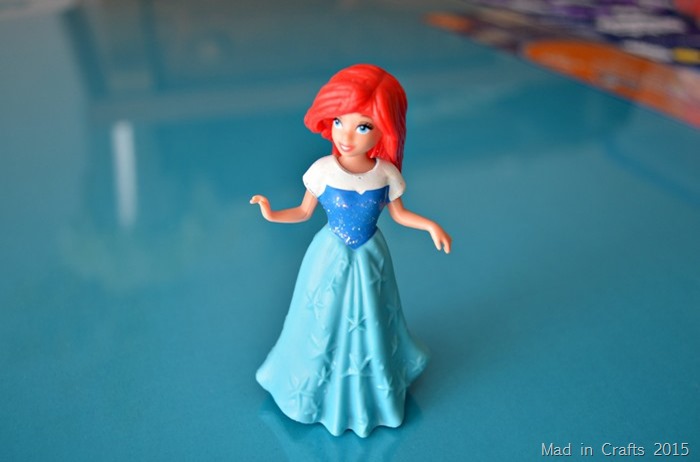 My daughter has about a dozen of these 3 1/2″ Disney princess dolls that she uses with her dollhouse furniture. I chose my play set measurements so they would fit these dolls, but you can adjust yours to fit the scale of your kids' toys.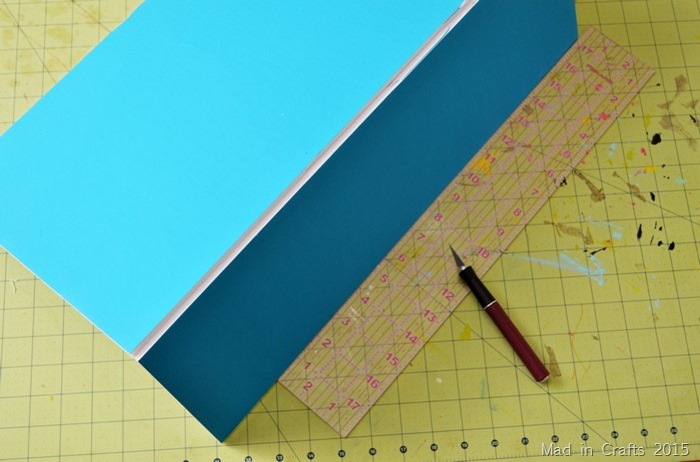 Foam board is fantastic for these kinds of miniature construction projects, but there are a few tricks to working with it. First, you will want to work with a sharp craft knife so that you can first score your cut lines, then cut through some of the foam center of the board. Once you have a good straight line started, you can bend the foam board at the cut line to snap along the line. Then cut the paper surface on the reverse side of the foam board along that bend.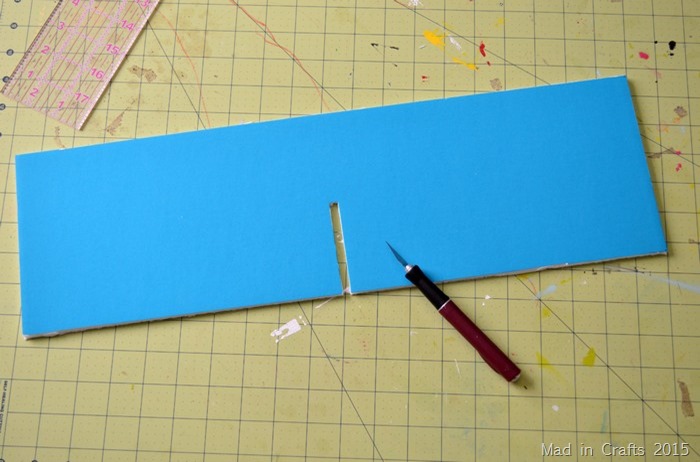 Wherever you would like the play set's walls to intersect, you will need to make notches in both "walls" of foam board. Make the notches roughly the width of the foam board for a tight fit. Each notch should be half as tall as the foam board "wall."
For example, my foam board is 3/16″ wide, so I cut the notches slightly smaller than that. I designed my play set walls to be 6″ tall, so I made each notch 3″ long.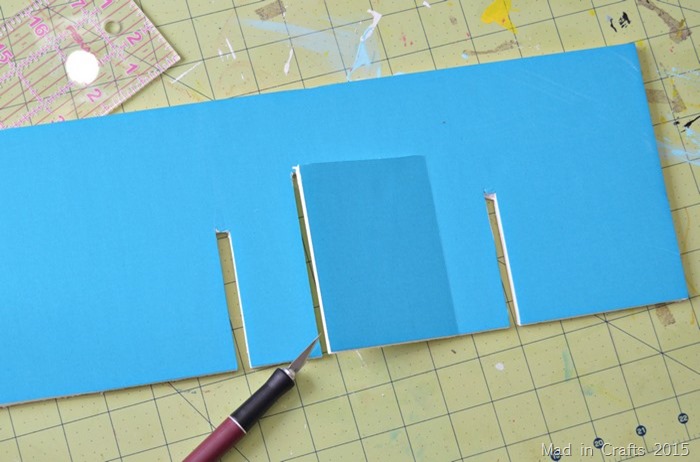 I chose to cut a few doors in the play set as well. For my doors I cut a 4″ x 3″ rectangle in the wall. I cut all the way through the foam on two sides of the door. On the third side, I scored and snapped the cut line but left the paper flap intact to act as a hinge.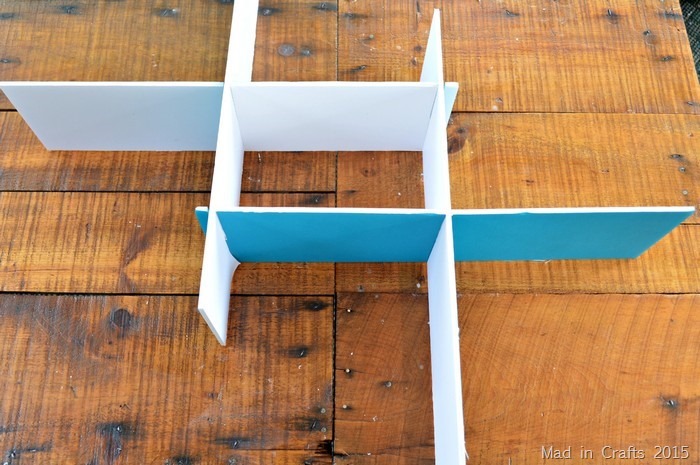 This is the final layout of our dollhouse. I have pretty remedial math skills, so the layout is very basic. You can create intricate play sets, two story dollhouses, and more out of this fun stuff!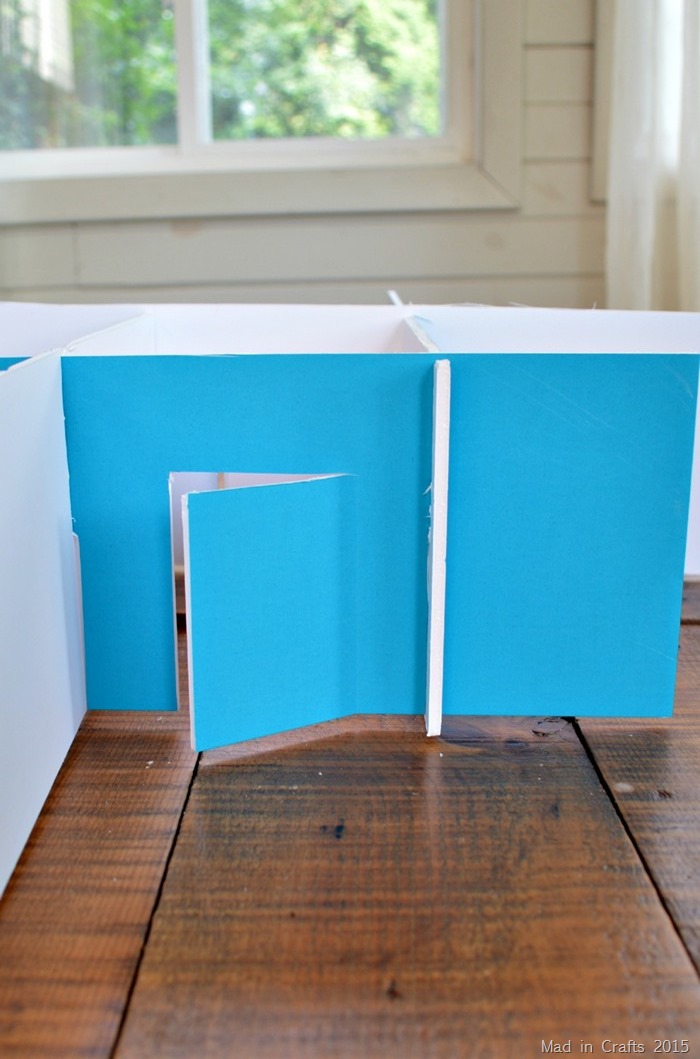 I am proud of my little hallway with the two functioning doors, though. Down the line I may have to reinforce the "hinges" with duct tape.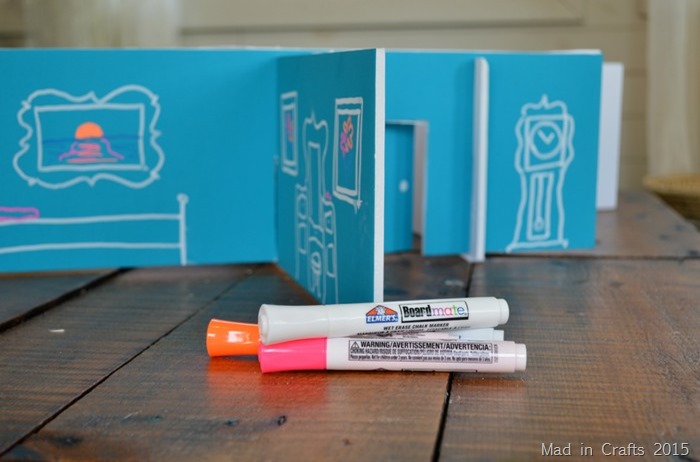 Now is when this play set really gets fun. I used Elmer's chalk markers to trompe l'oeil some room settings onto the play house walls.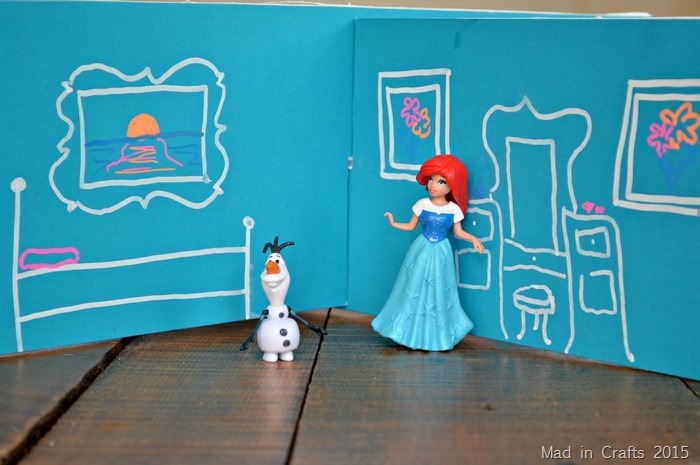 Ariel showing off her sleeping quarters to her buddy Olaf. He thinks the painting of the summer sunset is especially lovely.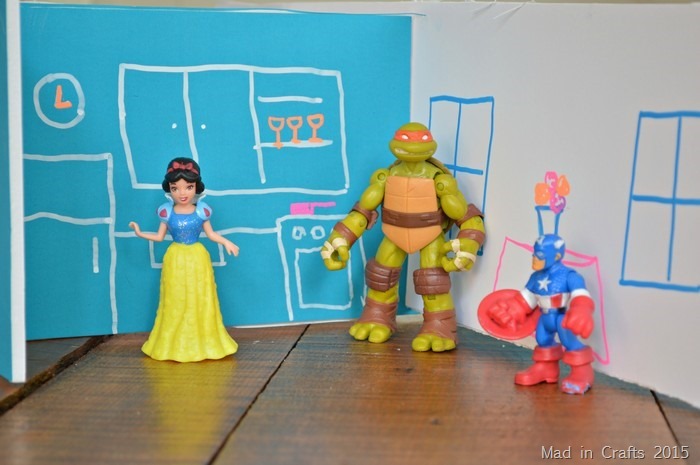 And Michelangelo is cooking up some tasty pizza for Snow White and Captain America. Because, why not?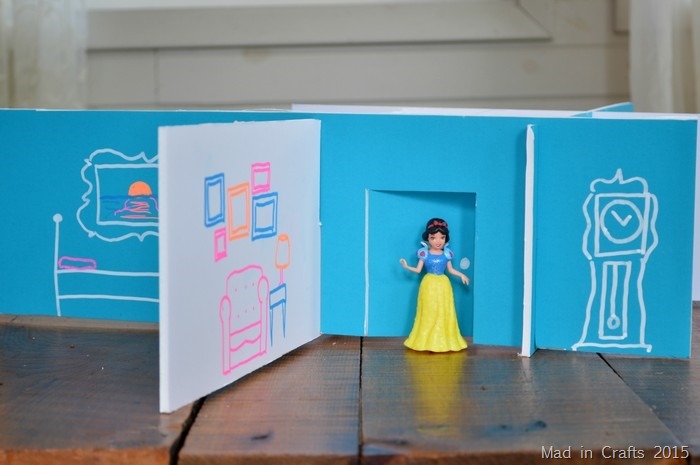 Today the play set is fit for household of Disney princesses, but tomorrow it can be the top secret headquarters of S.H.I.E.L.D. With a damp cloth, the kids can wipe off the chalk maker and add new designs and decorations to the foam board walls. It can be a new play set every day!
NOTE: I discovered when I tried to erase my drawings, that the chalk marker does NOT come off of the white sides of the foam board. The marker came off of the blue sides perfectly, however.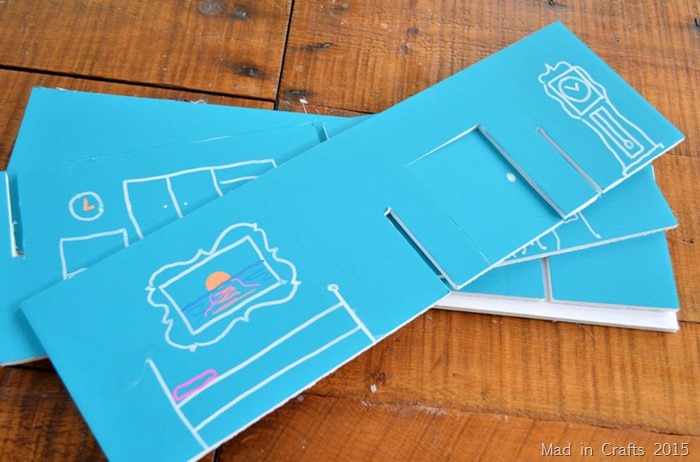 When the kids are finished playing, we can carefully take the walls apart and store them for tomorrow. I think my kids are really going to have fun playing with this and using their imaginations to create new situations for their toys.
And, since the foam boards come in a two-pack, we have another board to create with yet!