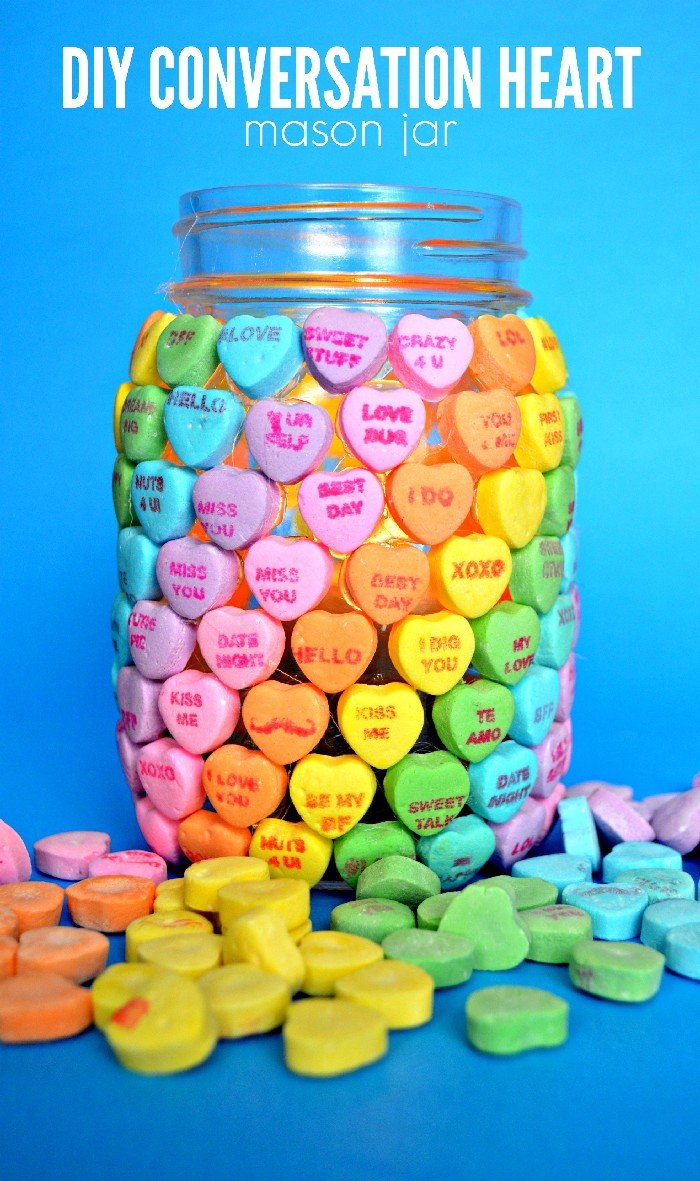 Conversation hearts are far from my favorite Valentine's candy, but they are kind of iconic. Instead of breaking a tooth on one of these not-so-tasty treats, take advantage of their color and shape by using them to decorate instead. I made this cute candy heart mason jar with a couple of bags of candy from the dollar store.
This short video shows you how to make your own candy heart mason jar. If you aren't subscribed to my YouTube channel, you are missing out on lots of fun! I put out two new creative videos every week. Hop over and check it out!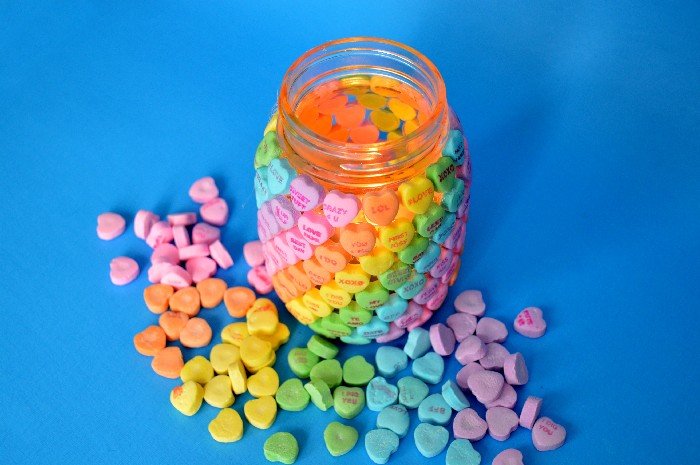 I plopped a votive candle in my finished jar, but you could also use the jar to hold a special gift or as a vase. If you use the jar as a vase for fresh flowers, be careful not to spill any water on the candies because they will eventually disintegrate.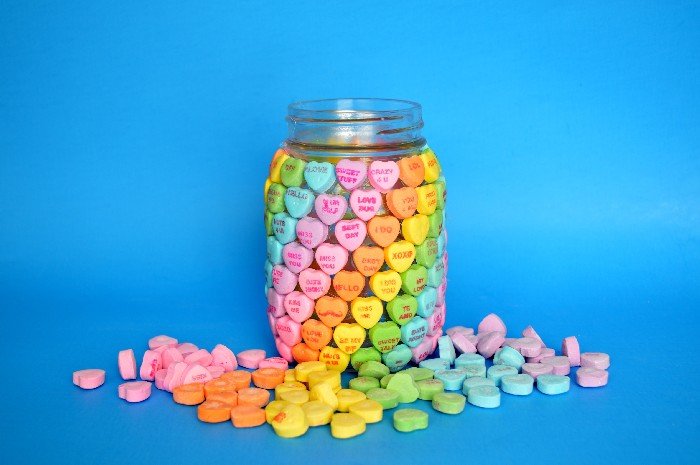 What's your favorite Valentine's Day candy? I love me a box of gamble chocolates and truffles of any kind are always welcome. Let me know your favorite in the comments below!
These are all affiliate links, if you make a purchase (of anything on Amazon, not just these items) after clicking through, I will earn a small commission. Ads and affiliate links are the way I am able to keep this website running and to offer you free tutorials all year long. Thank you so much for supporting me and Mad in Crafts!
You might like these other sweet Valentine's Day DIYs: