When I finished this DIY, I clapped. There are sometimes when a project idea is so simple and yet turns out so well, that it makes me a little giddy. This $2 Lombardi trophy was one of those projects. I took a few super cheap supplies and a little spray paint to make this trophy that is a perfect centerpiece for your Big Game party.
THE MORE YOU KNOW: Do you know why you are always reading about the "BIG GAME" on blogs? We are legally not allowed to mention the real name of the championship football game because of NFL trademark infringement. Silly, but true.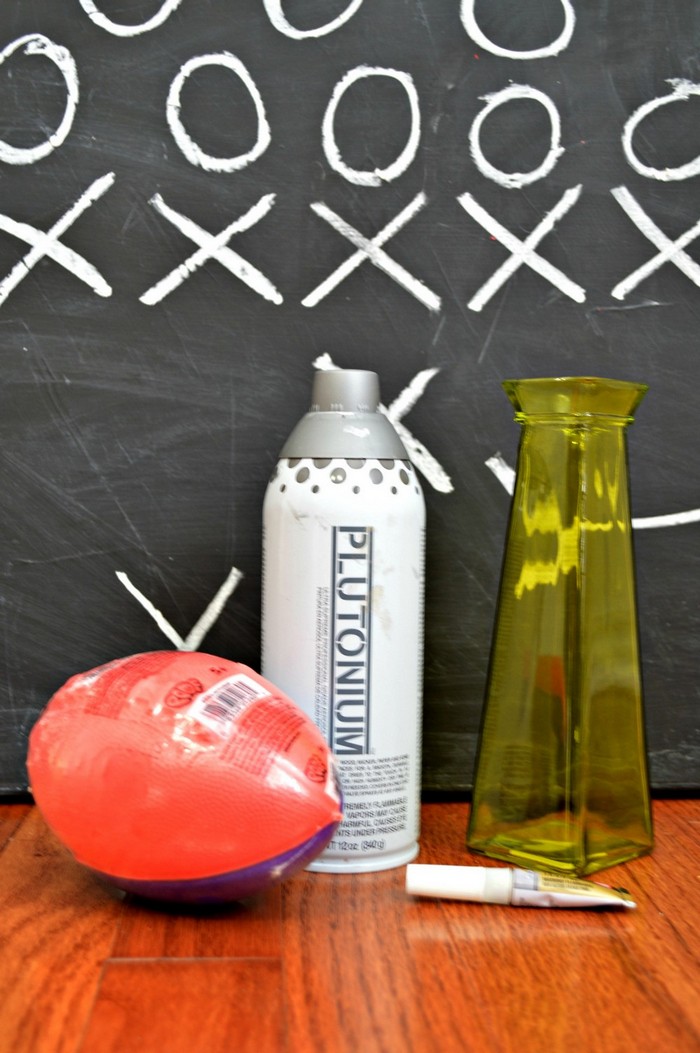 Please excuse this blurry picture. I was apparently too excited to get started on this project to take a decent materials photo. I picked up an el cheapo foam football from Walmart and the pyramid-like vase from Dollar Tree. I had super glue and Plutonium Second Place Metallic on hand, but you could use hot glue, craft glue, or craft paint and the project should still work.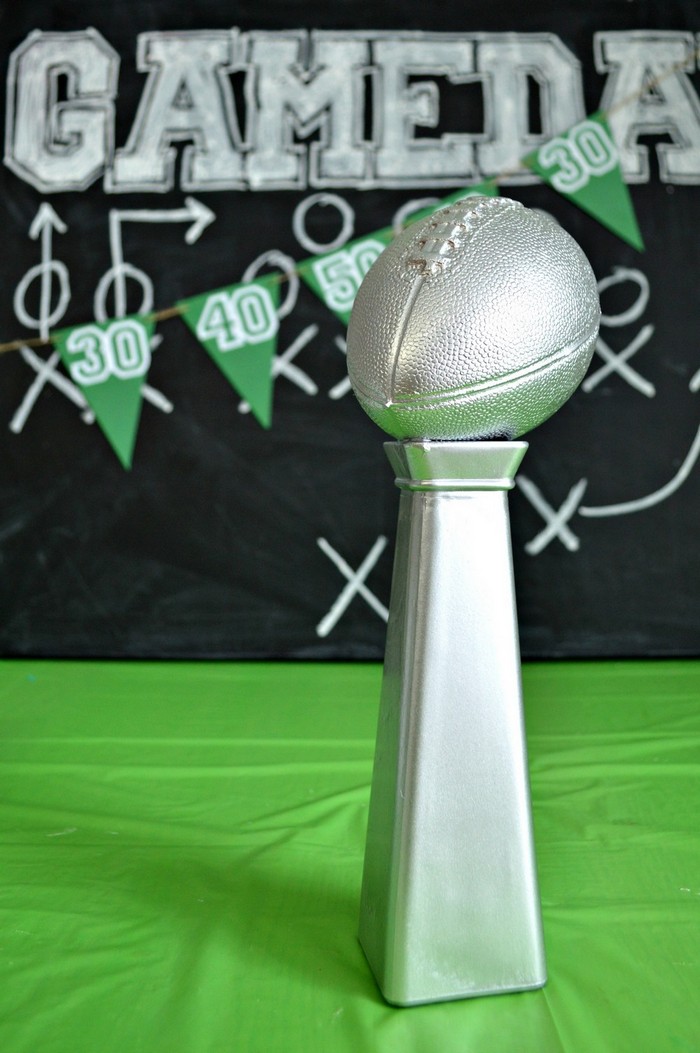 Basically, I glued the football to the top of the vase and then painted the whole thing silver.
That's it.
Glue and paint. It took 5 minutes. And then I clapped.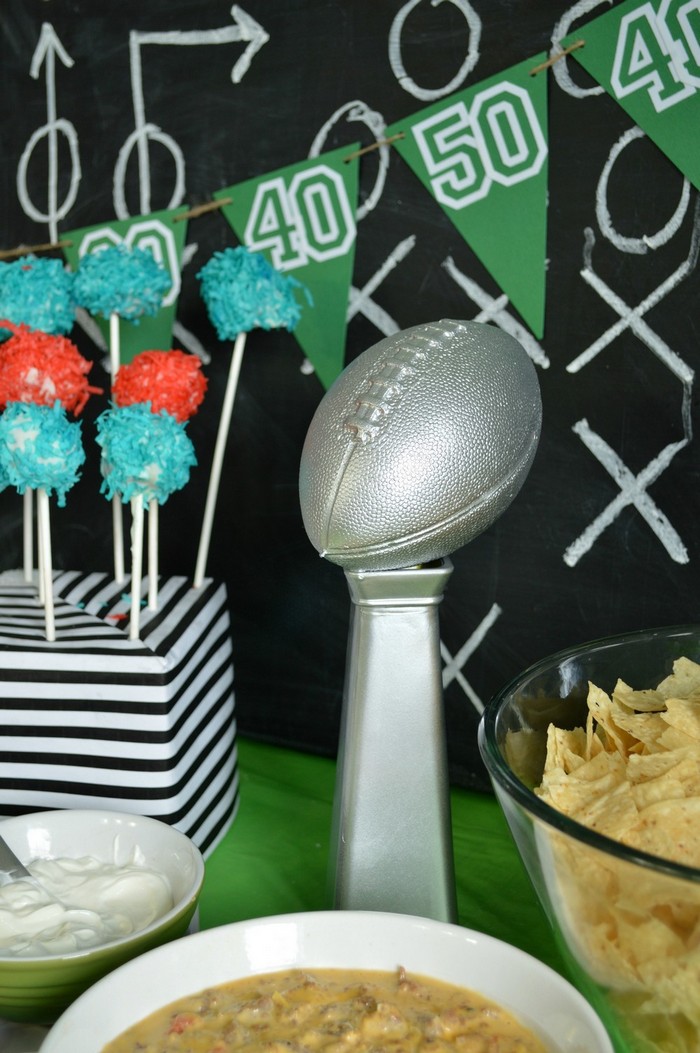 You can easily make up your own Lombardi trophy for your football party. It would also be fun to make up a few of them, and give them out as awards to party guests who win at commercial bingo or your final score pool!
I am sharing game day DIYs this whole week, so keep your eyes peeled for more football fun. You can also check out these football related posts.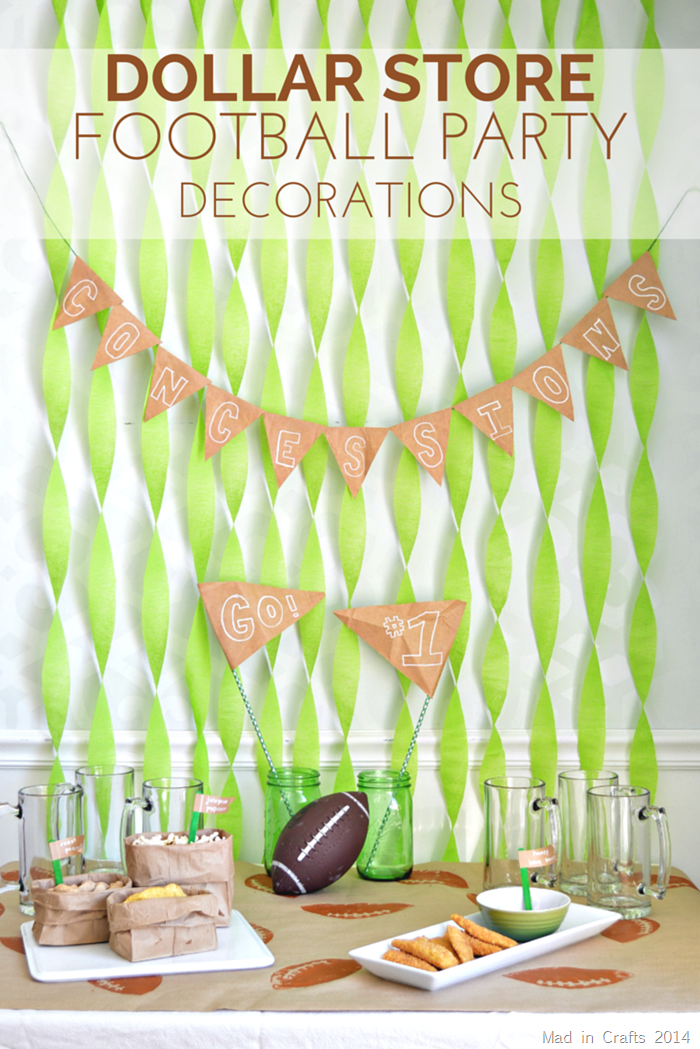 DOLLAR STORE FOOTBALL FOOD TABLE