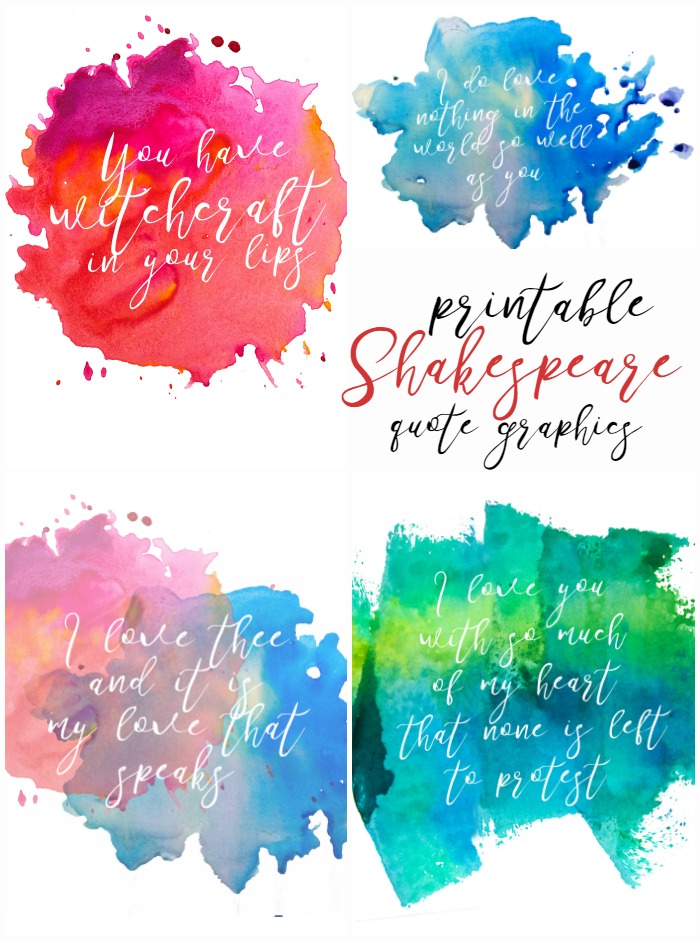 I've made it an annual tradition to design and offer free Shakespeare printables for Valentine's Day. This year I created a few pretty graphics inspired by watercolor resist lettering. You can print them out as they are or you can adapt them for cards or other DIY projects. I hope you enjoy them!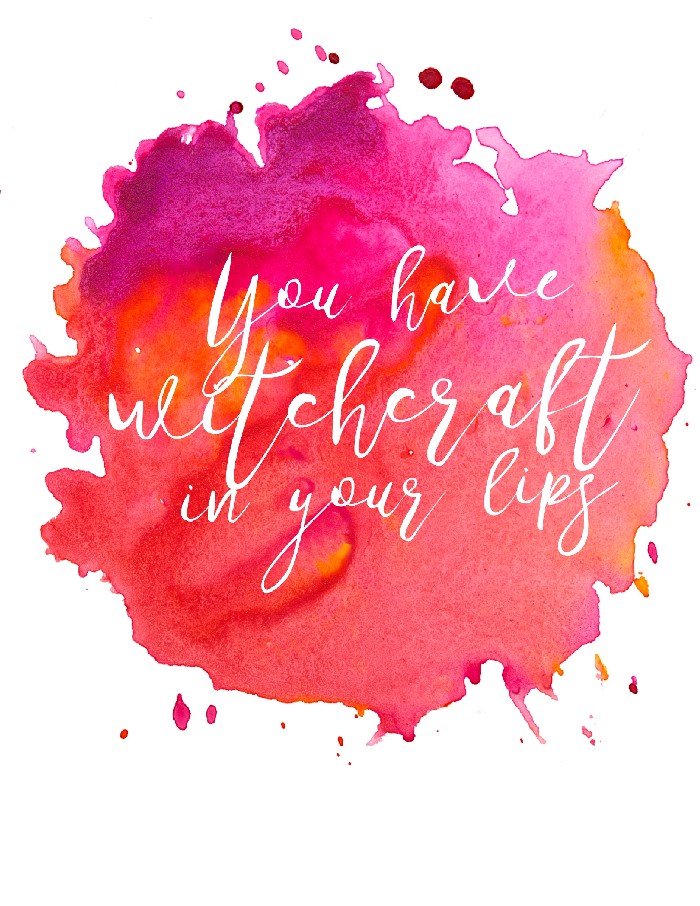 Henry V – Act 5, Scene 2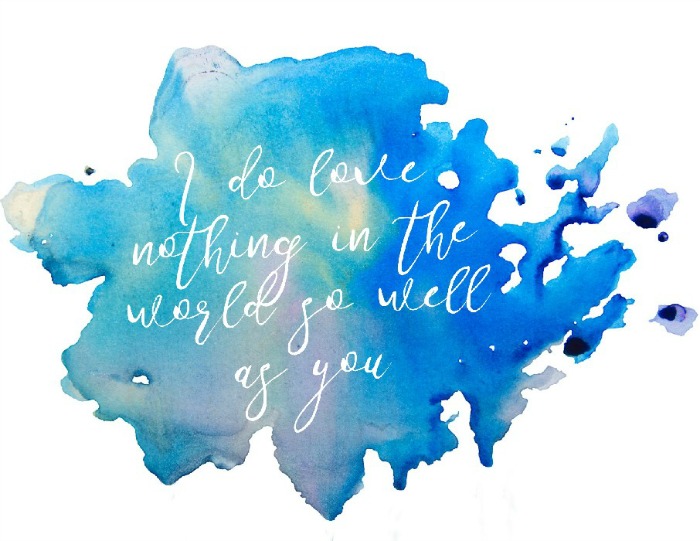 Much Ado About Nothing – Act V, Scene I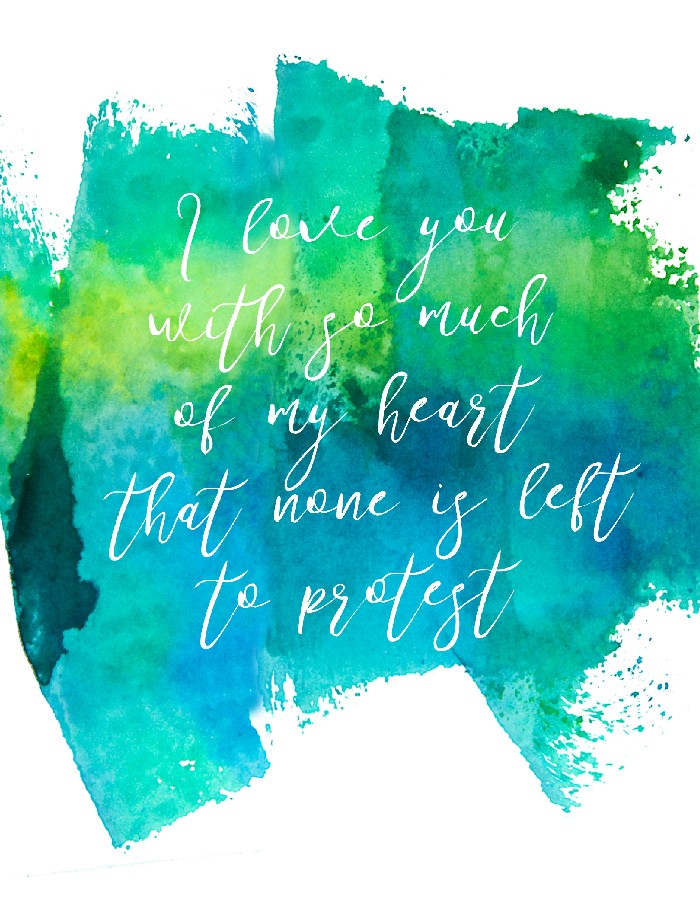 Much Ado About Nothing – Act V, Scene I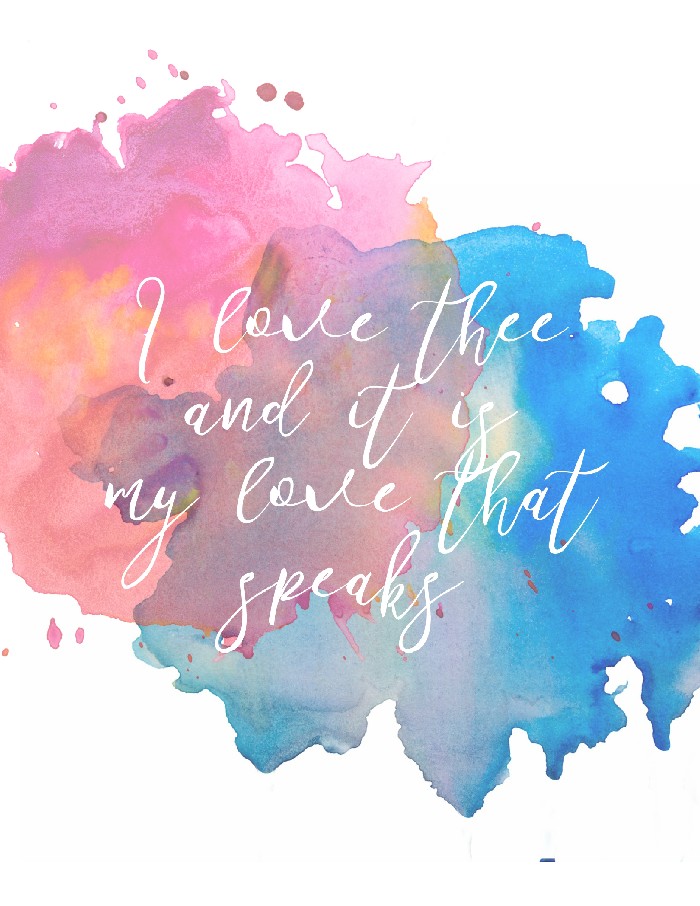 The Merchant of Venice – Act I, Scene I
As with any printable I offer free on Mad in Crafts, you should feel free to use these graphics for personal use. Please do not use them for any money-making endeavor. I have made the choice to offer these designs for free, please don't use them for commercial use.
***I used these free watercolor textures from GraphicBurger to create these printables.***
Check out past year's Shakespeare graphics too: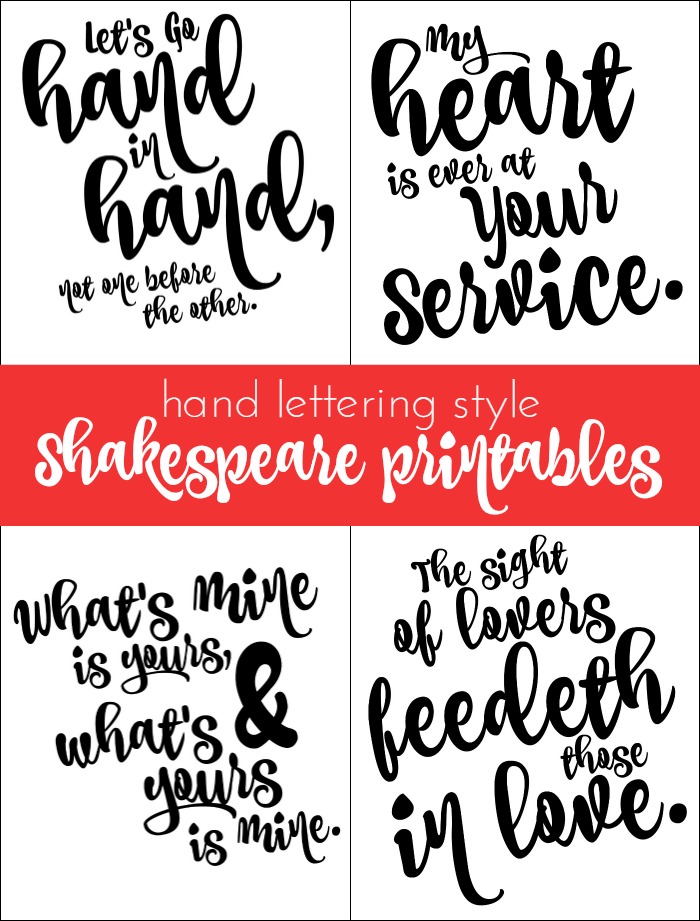 HAND LETTERING INSPIRED SHAKESPEARE QUOTE GRAPHICS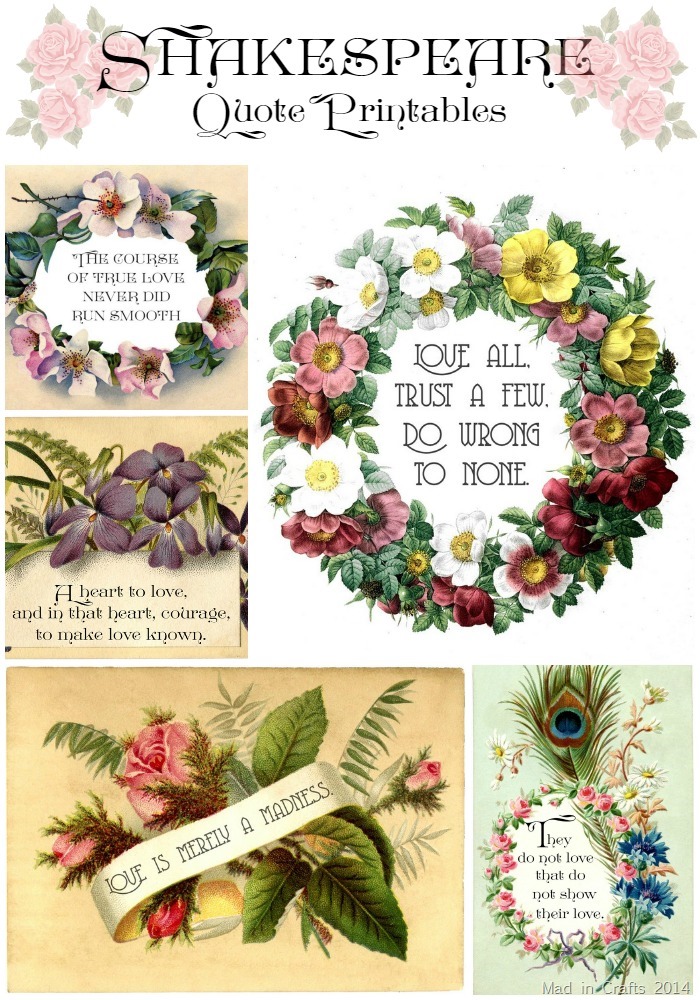 VINTAGE INSPIRED SHAKESPEARE QUOTE GRAPHICS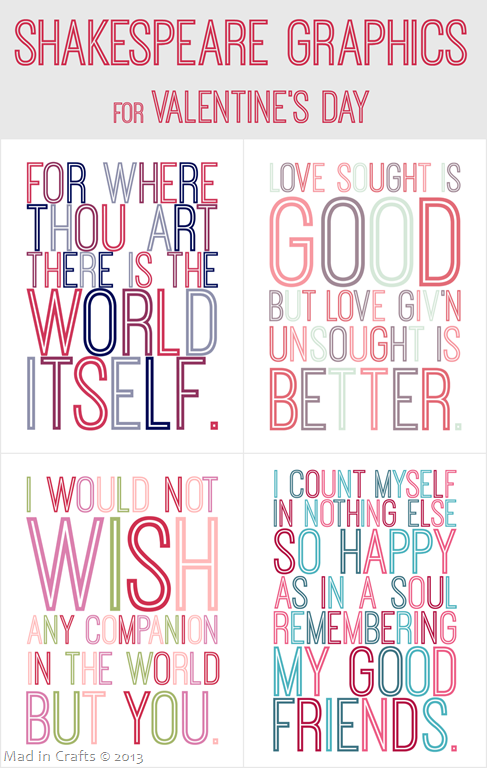 COLORFUL SHAKESPEARE QUOTE GRAPHICS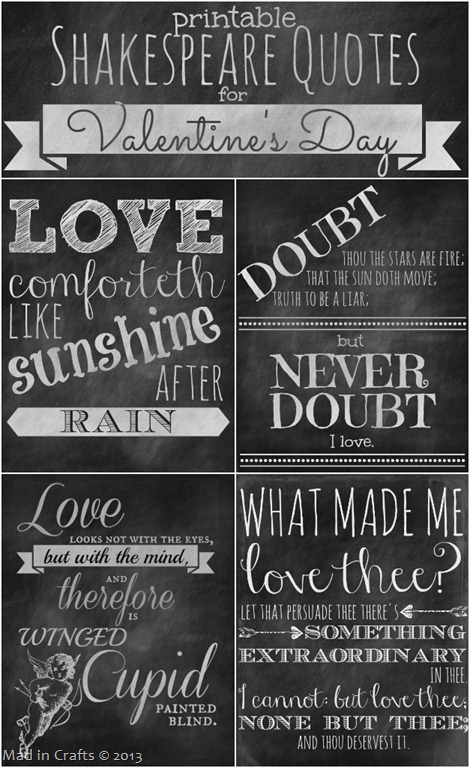 CHALKBOARD STYLE SHAKESPEARE QUOTE GRAPHICS
Let's be buds.
Subscribe to the Mad in Crafts newsletter and get a FREE copy of my newest ebook, Six Projects You Can Make with Thrifted Plaid Shirts.
Have you checked out the Mad in Crafts YouTube channel yet?