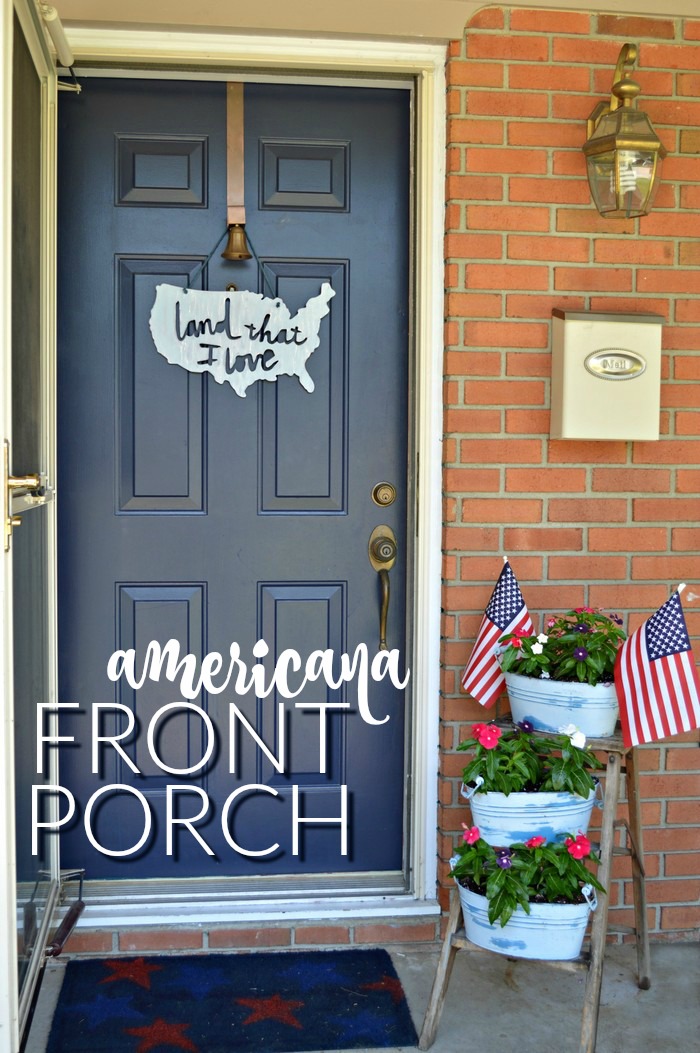 If you have been a reader for a few years, you know I am kind stuck in my ways when it comes to decorating my front porch in the summer months. I started using a red, white, and blue color scheme years ago, and I haven't looked back since. Each year I add new items and change things around a bit, but the basic scheme stays the same.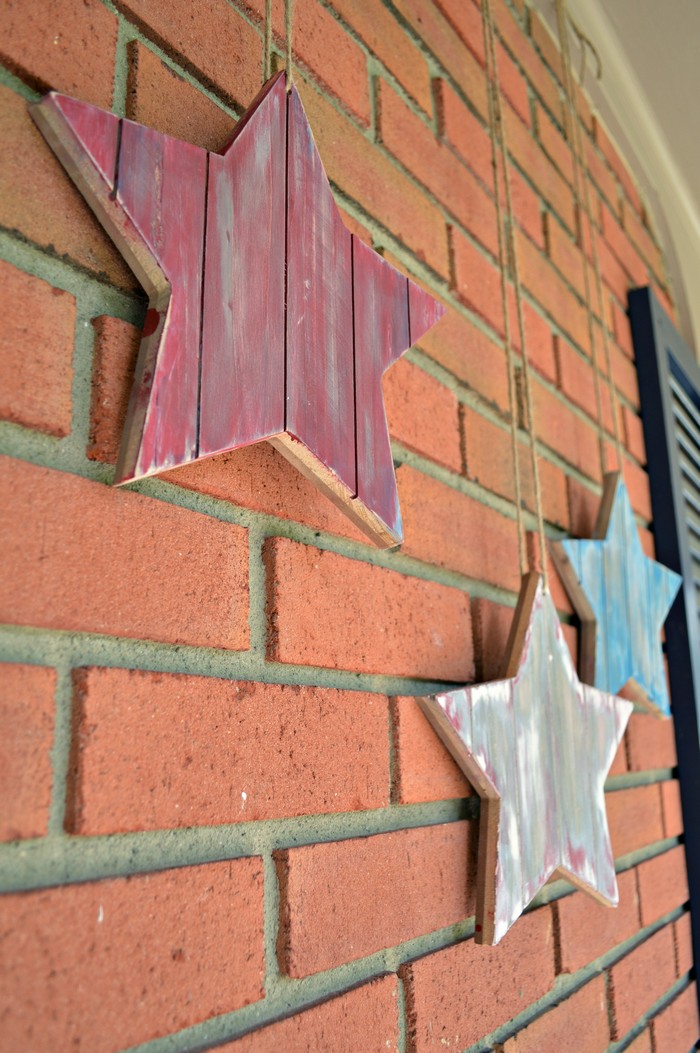 A few weeks ago I was on a Target run when I spotted some AMAZING items in the the dollar spot. I got a little grabby as I snatched up the things I wanted most. I mean, there were other ladies shopping the spot and they only had so many of each item so… I panicked. But these wooden stars were too perfect to pass up. They were all originally a sea blue color which was very pretty, but not what I was looking for. I will be telling you more about their paint makeover later this week.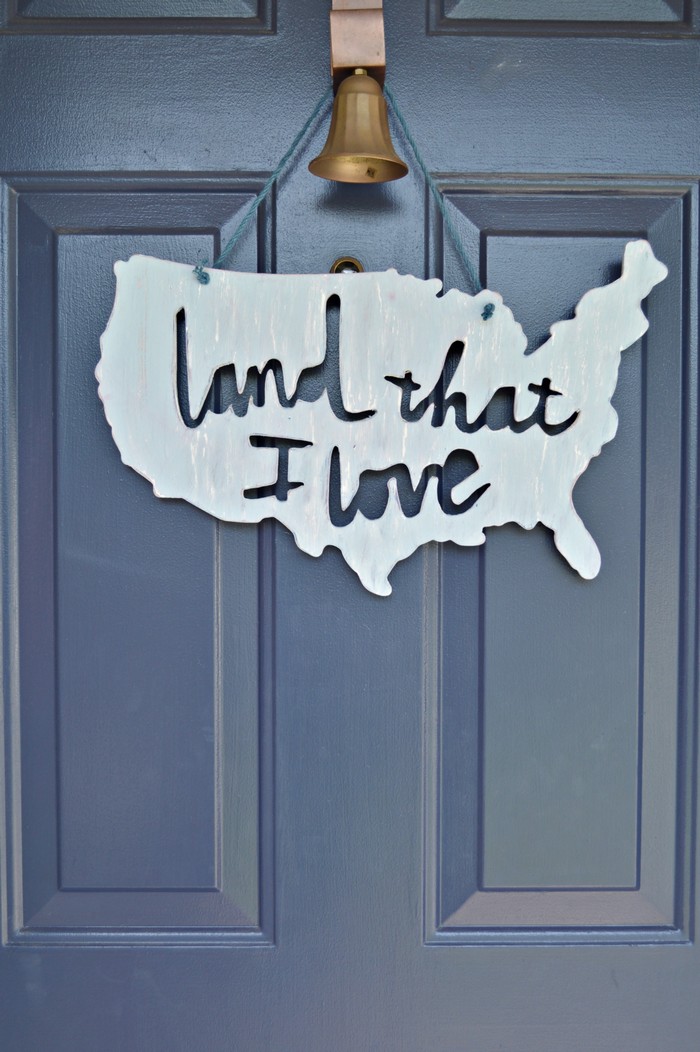 This sign. Can you blame me for getting grabby over this sign? Especially when you hear that it was only $5! That's insane. The sign was originally raw wood, so it too got a makeover. More about that coming soon.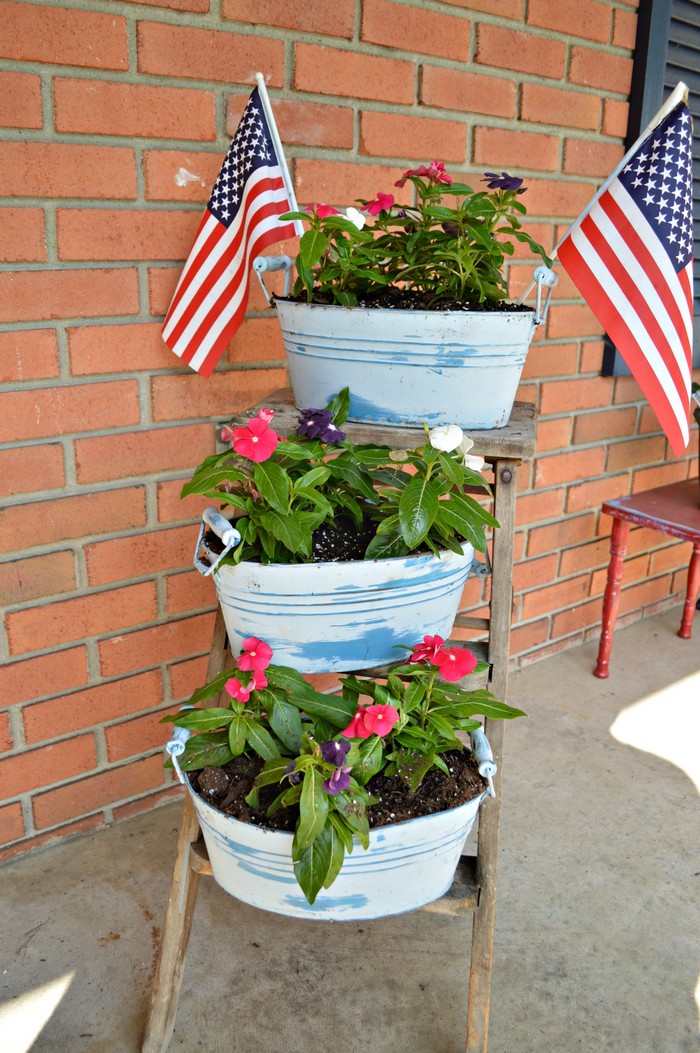 My chalky painted bucket planters made their way back onto my porch again this year. You can see my new Target buys were painted in the same colors as these planters were.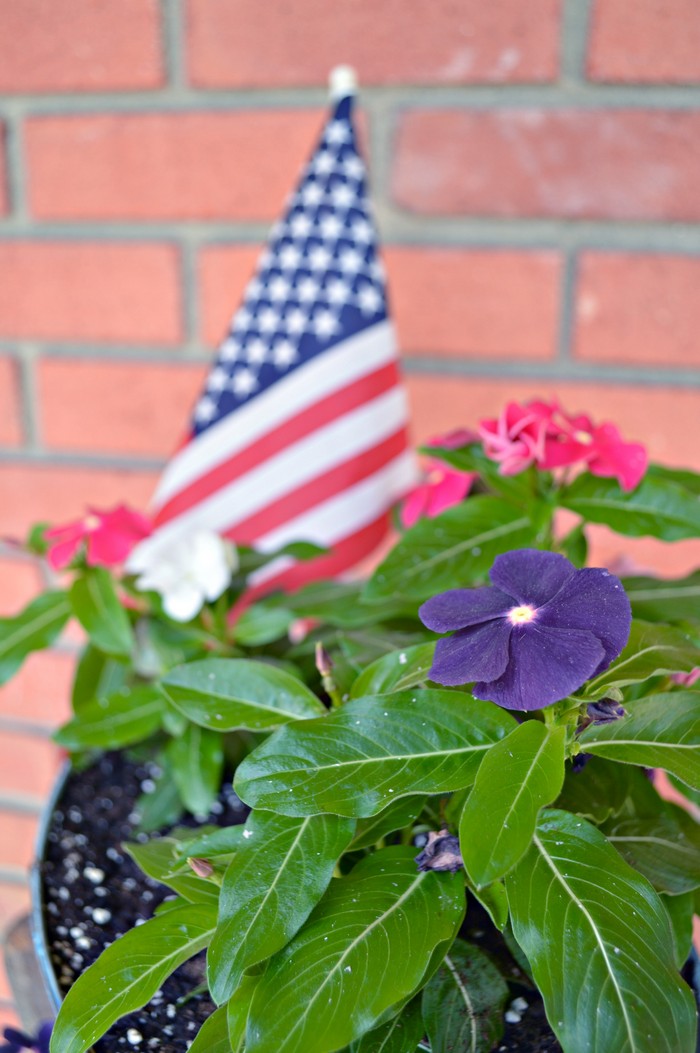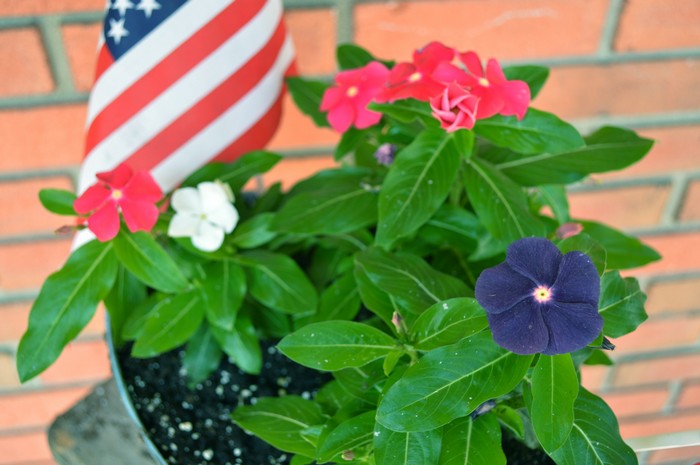 Instead of impatiens this year, I found some pretty vinca that I just had to buy. They are called Jams n Jellies vinca and the 'blackberry' variety is such a dark purple it is almost navy. They are perfect for our red, white, and blue porch!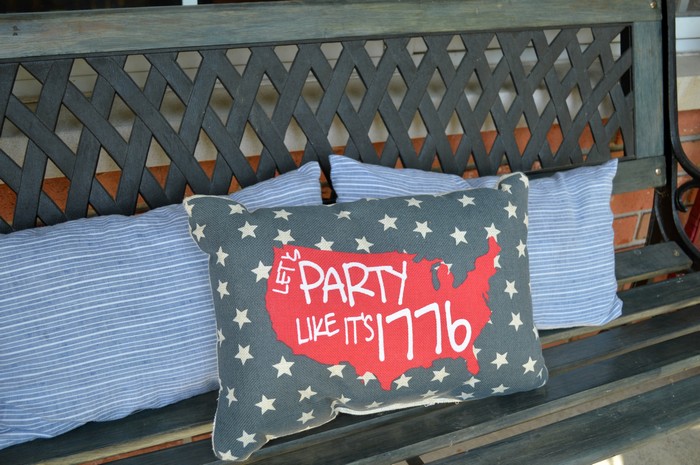 Target had a few different styles of patriotic outdoor pillows, but I liked this one the best. I am not totally sure what it means to party like it's 1776, but I am pretty sure Ben Franklin knew how to get down.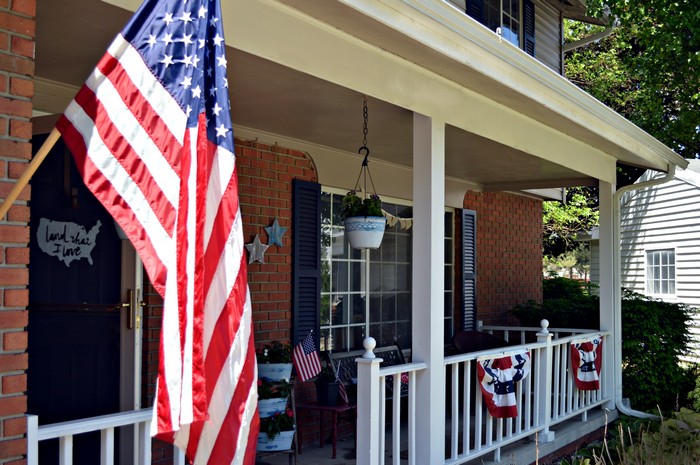 Do you have a decorating theme that you stick to year after year? I feel like I should try something new on front porch but I just love the red, white, and blue so much! I hope you do too!
You might like other patriotic outdoor decor tutorials: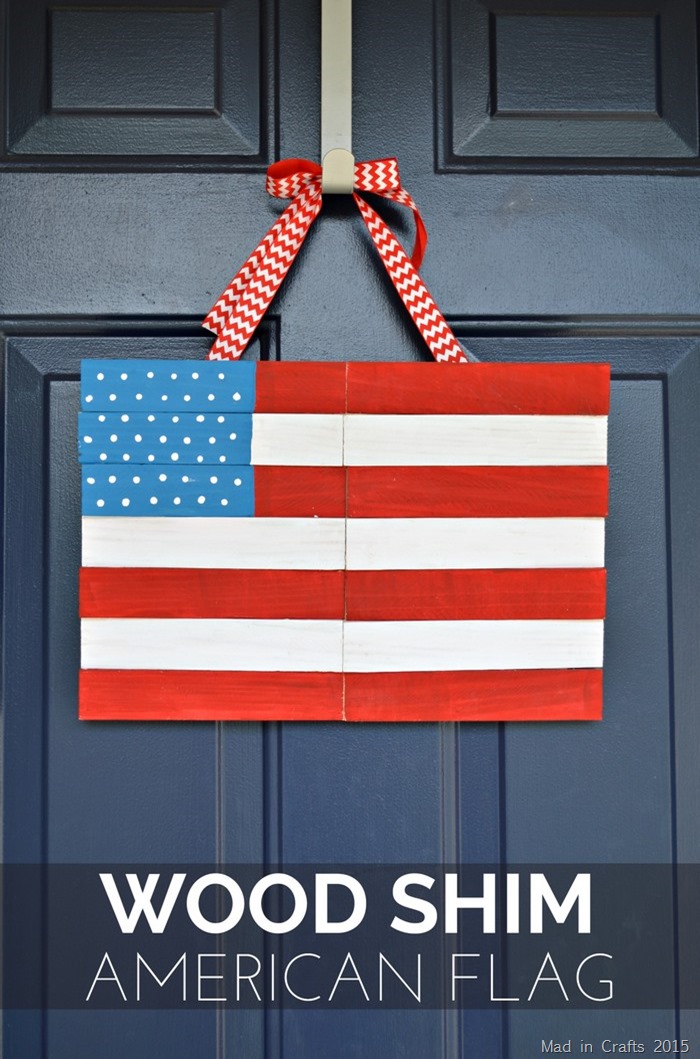 WOOD SHIM AMERICAN FLAG HANGING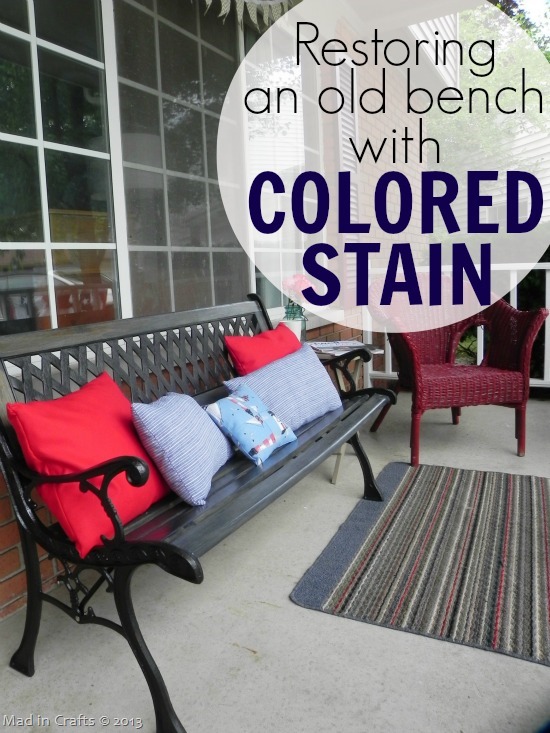 RESTORING AN OLD BENCH WITH COLORED STAIN
Let's be buds.
Subscribe to the Mad in Crafts newsletter and get a FREE copy of my newest ebook, Six Projects You Can Make with Thrifted Plaid Shirts.
Have you checked out the Mad in Crafts YouTube channel yet?