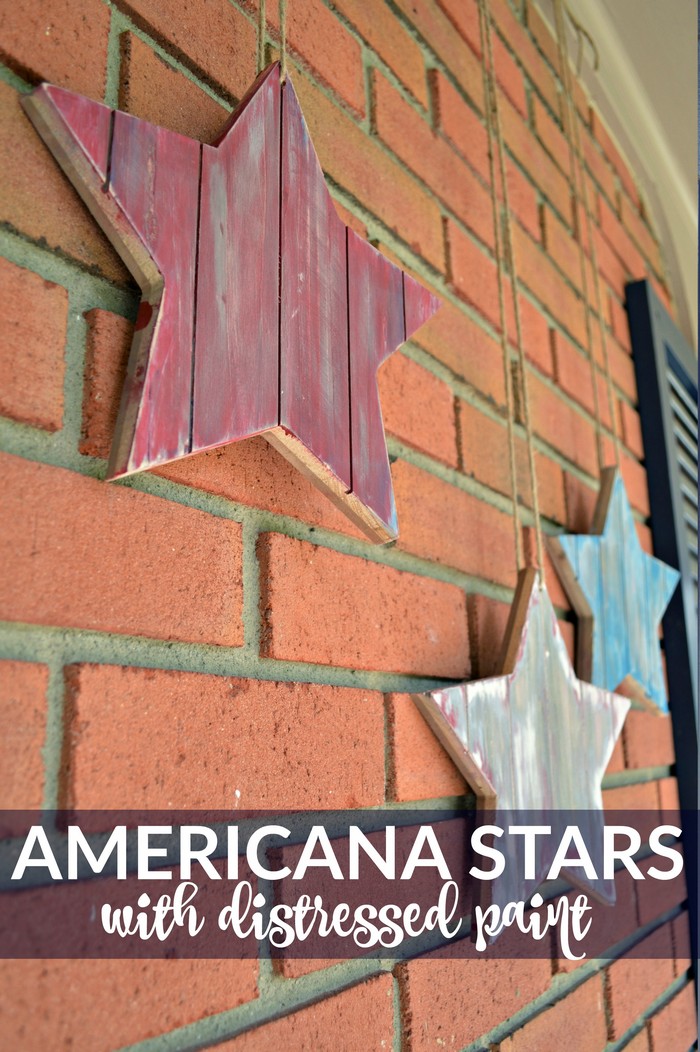 There are two expanses of brick wall on either side of our front door. I have tried a few different ways of breaking up the space and making it look more decorated, but since brick doesn't play well with nails or 3M strips most of those attempts have failed. When I found wood stars at Target, I had the idea of grouping them together to create decorations that would fill one of those blank spaces. The star shape fit in well with the Americana look of our porch in the summer, but the color needed an update. I had a great time playing with chalk paint to make these distressed wooden Americana stars.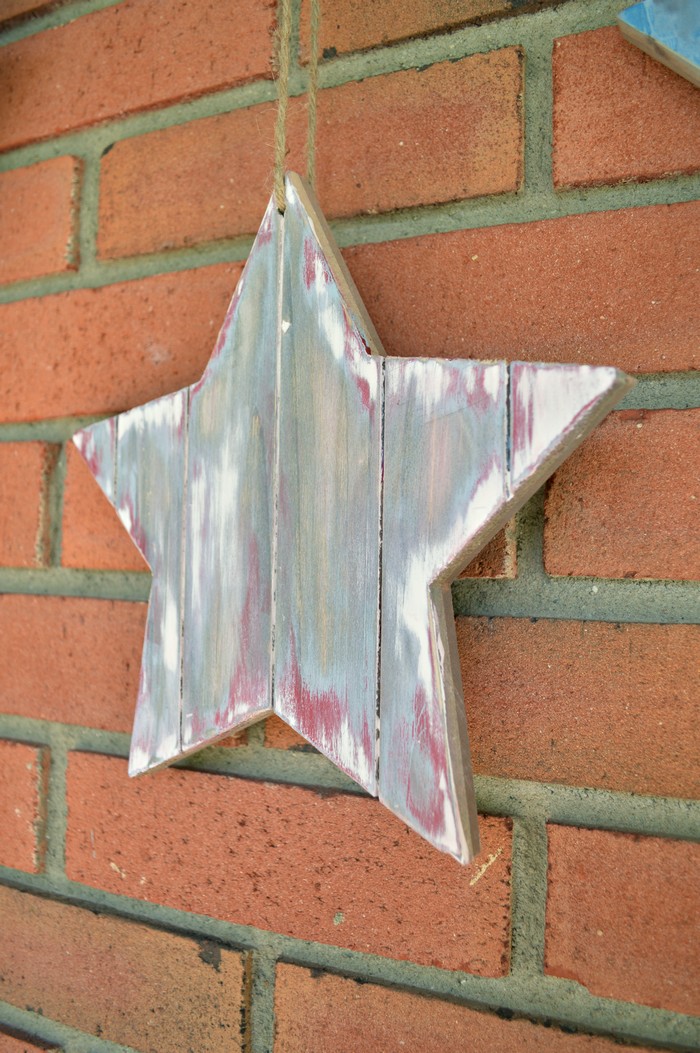 The stars had a light blue finish on them when I bought them from Target, but I really wanted them to match the other painted decorations on our front porch. For this star, I began by lightly sanding the blue finish down, then I added a coat of Americana Chalky Paint in Romance (I will provide a supply list at the end of the post). After it dried, I sanded that paint down, and applied a coat of Everlasting. I allowed that layer to dry, and then I sanded once again, making sure all three layers of paint were visible.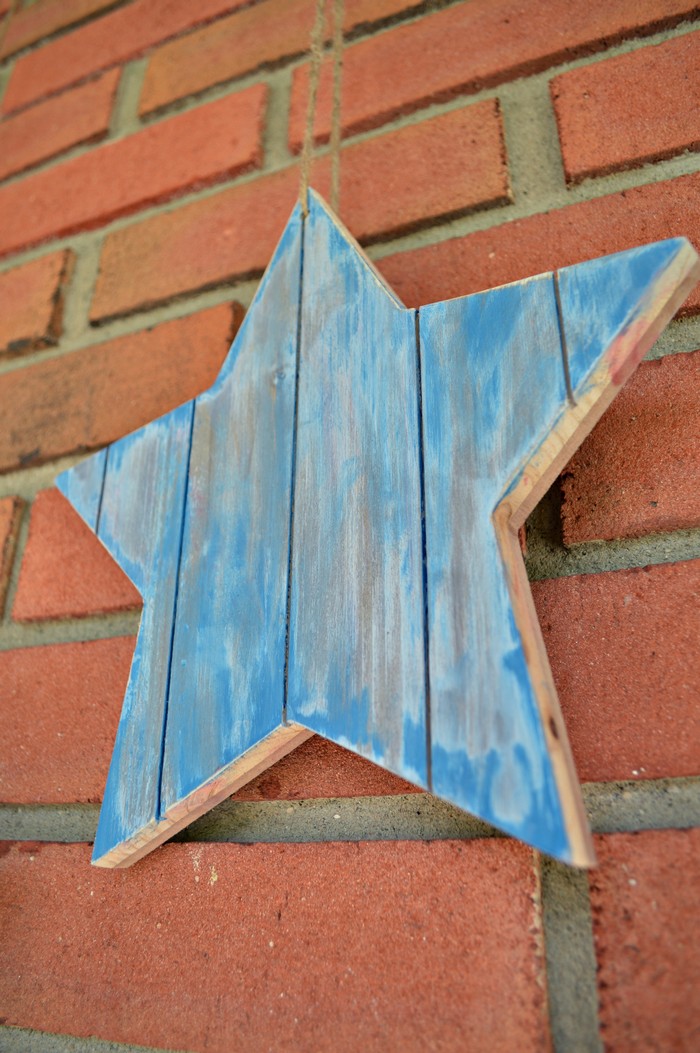 I repeated that process on this star with Serene and Legacy.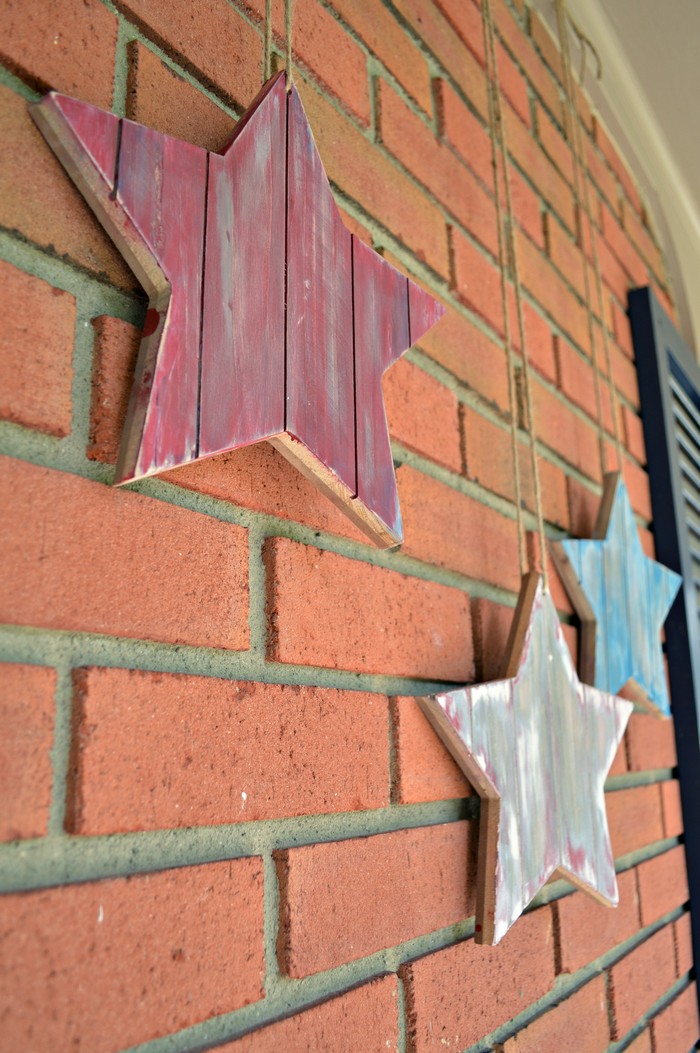 Finally, this star was painted with Legacy and Romance and distressed the same way.
I added some nails to the wood trim near our porch ceiling and hung the stars from long lengths of twine. I may have to replace the twine each year, depending on how well it holds up the elements. For $9 worth of wooden stars and some paint that I had on hand, I was able to add some one-of-a-kind, patriotic decor to our already Americana-themed front porch!
These are all affiliate links, if you make a purchase (of anything on Amazon, not just these items) after clicking through, I will earn a small commission. Ads and affiliate links are the way I am able to keep this website running and to offer you free tutorials all year long. Thank you so much for supporting me and Mad in Crafts!
You might like these other chalky paint projects: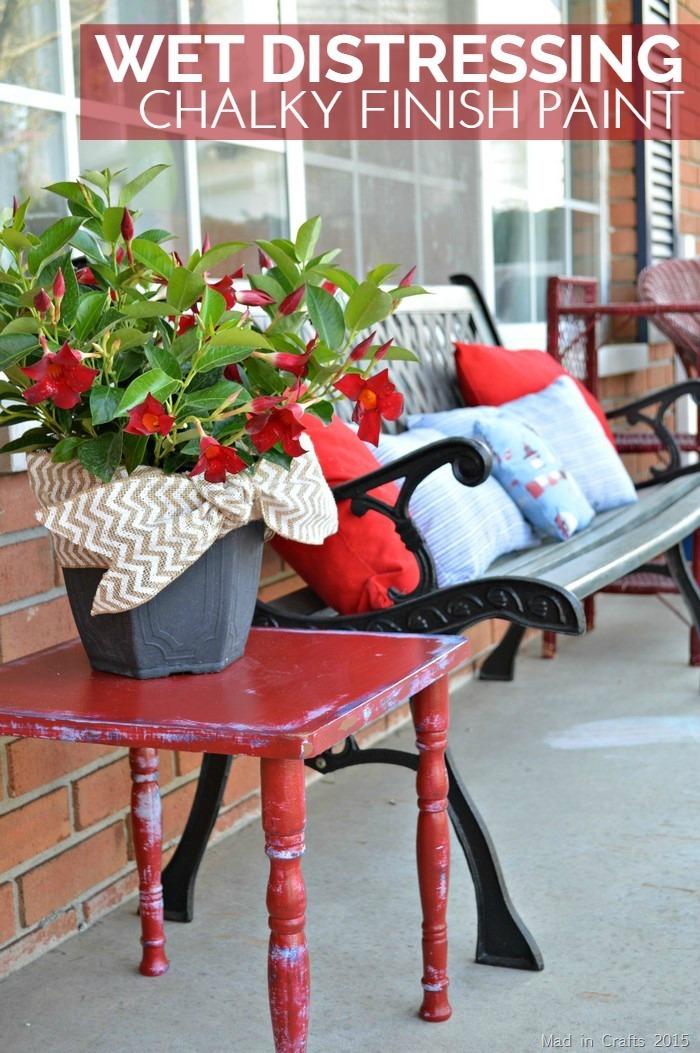 WET DISTRESSED CHALKY FINISH TABLE