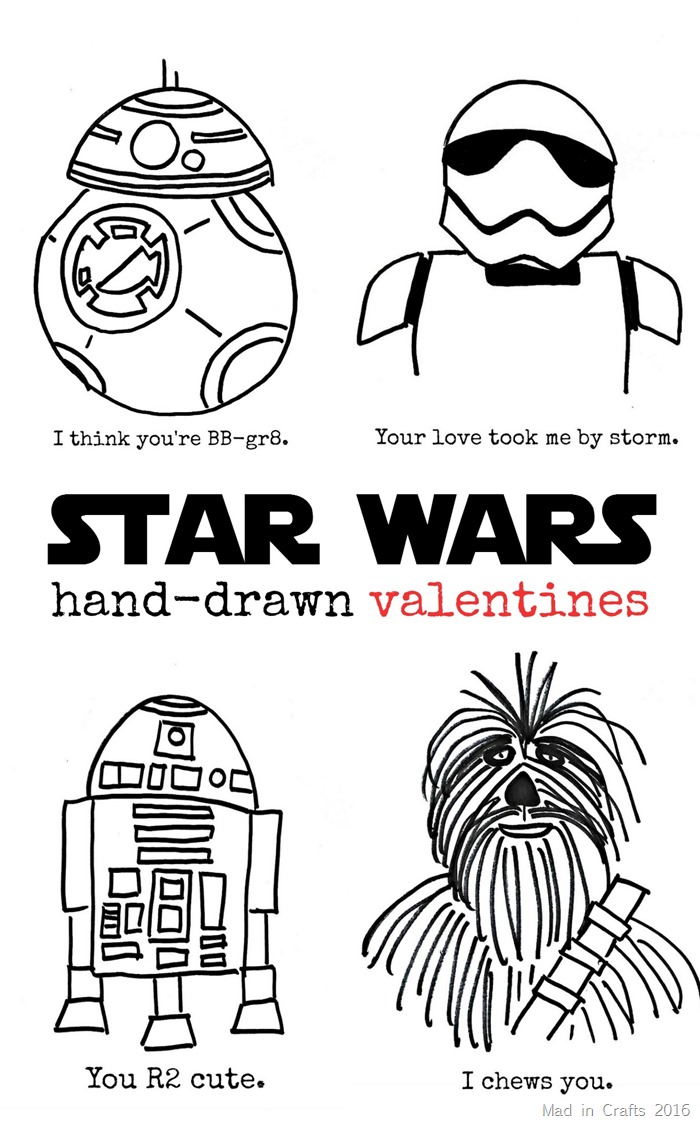 I love pop culture. If I could send pop culture a valentine, it would be pink and sparkly covered in ridiculous puns. Since I can't send mail to an abstract concept, I decided making some punny pop culture valentines would be a close second. Unless you have been living in a hole, you know about Star Wars: The Force Awakens. It is the biggest movie on the planet, and everyone everywhere has been talking about it. In other words, it is the perfect subject for this collection of valentine graphics.
Last year 's pop culture valentines were these watercolor printables inspired by Uptown Funk. This year I chose to hand-draw the valentines so you can color them however you would like. Adult coloring is a bit of a pop culture phenomenon right now too, if you haven't noticed.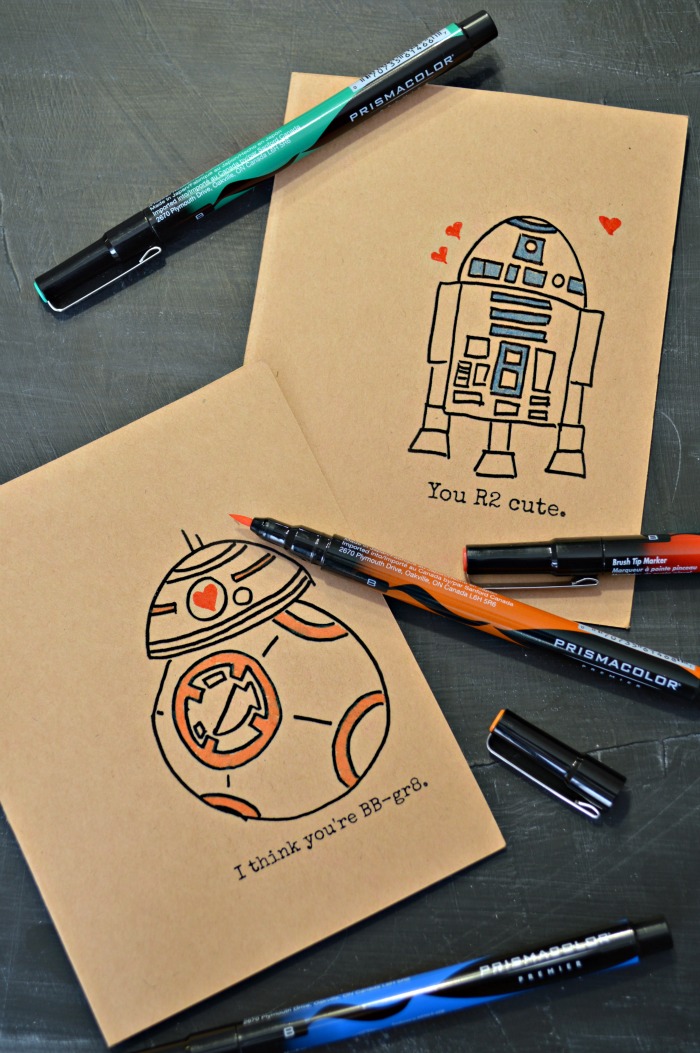 These printables are free to use for non-commercial purposes. Click the links below each image to be taken to a non-watermarked version of the graphics. Enjoy, and may the Force be with you!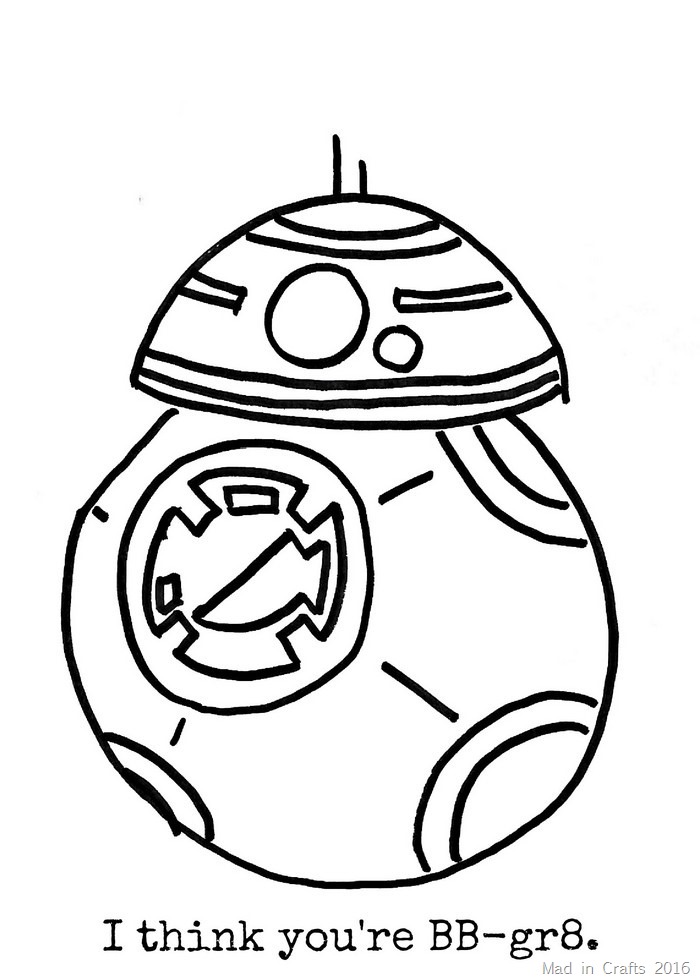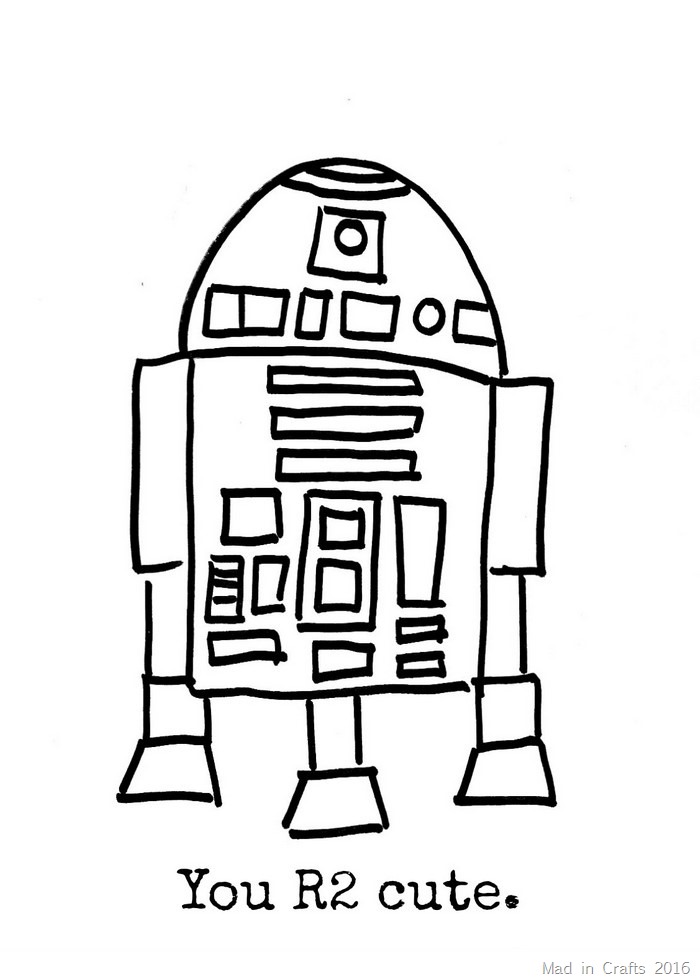 R2D2 VALENTINE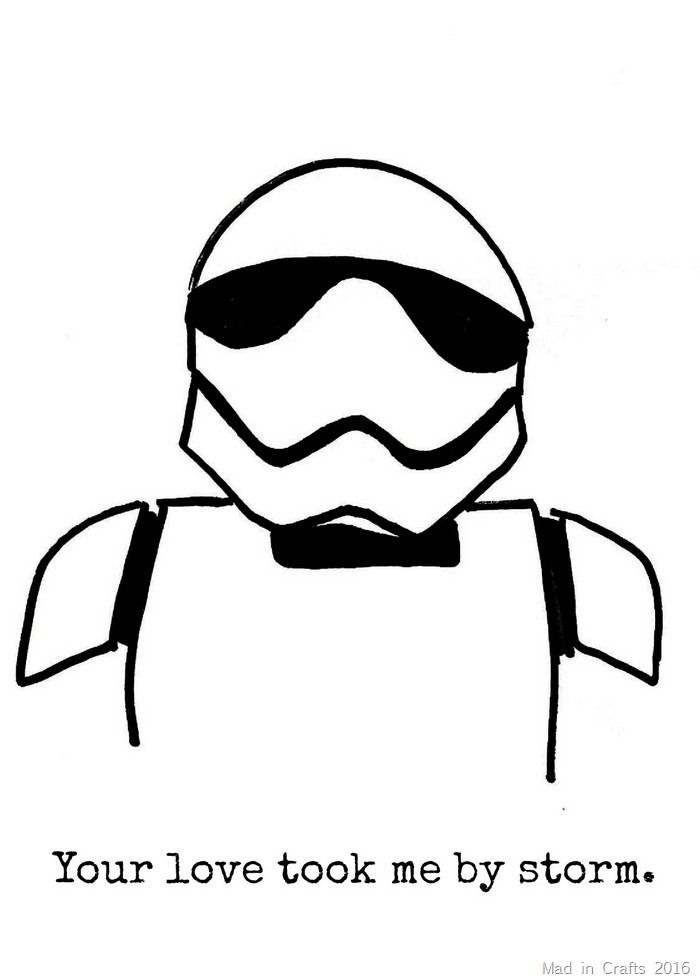 You might also like these pop culture inspired Valentine's Day projects: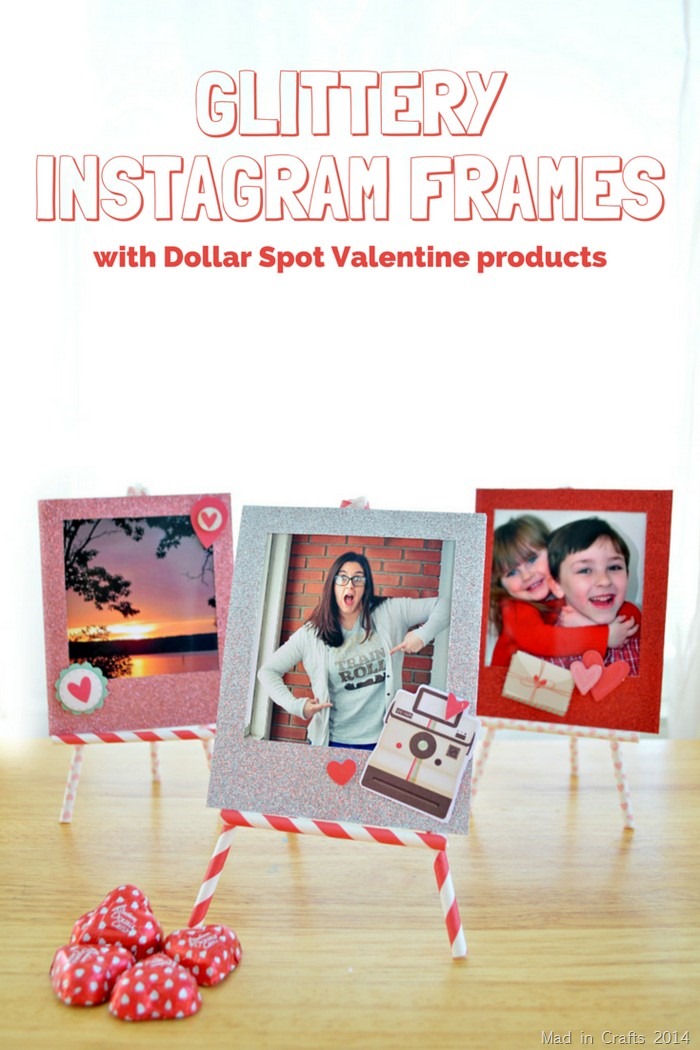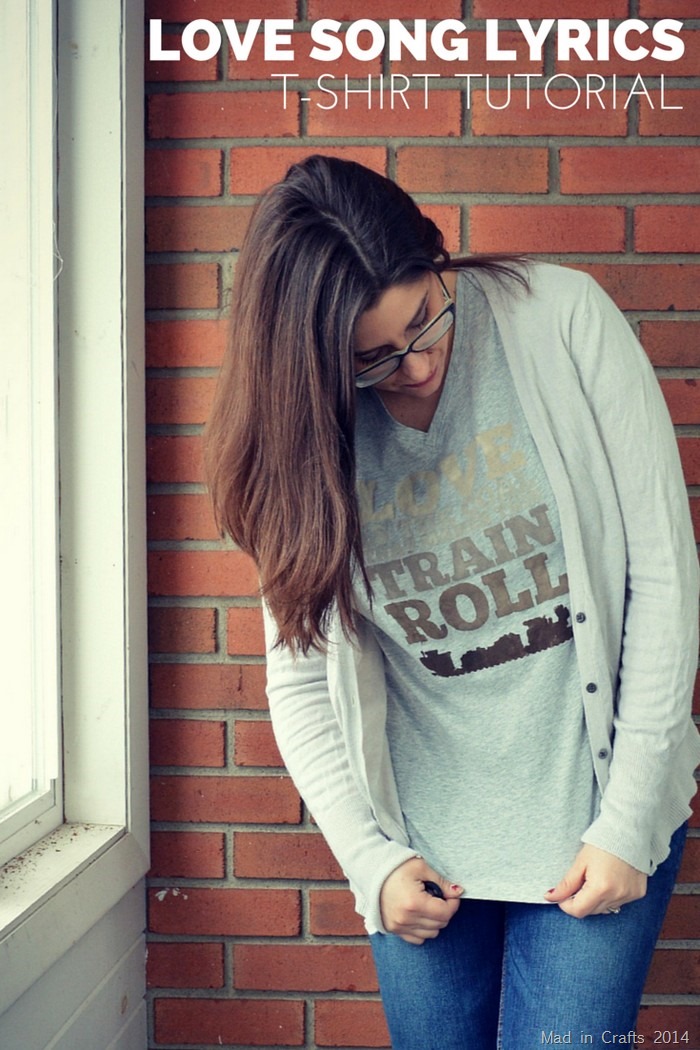 Let's be buds.
Subscribe to the Mad in Crafts newsletter and get a FREE copy of my newest ebook, Happy Crafts: Nine Colorful Crafts You Can Make in 30 Minutes or Less.
Have you checked out the Mad in Crafts YouTube channel yet?