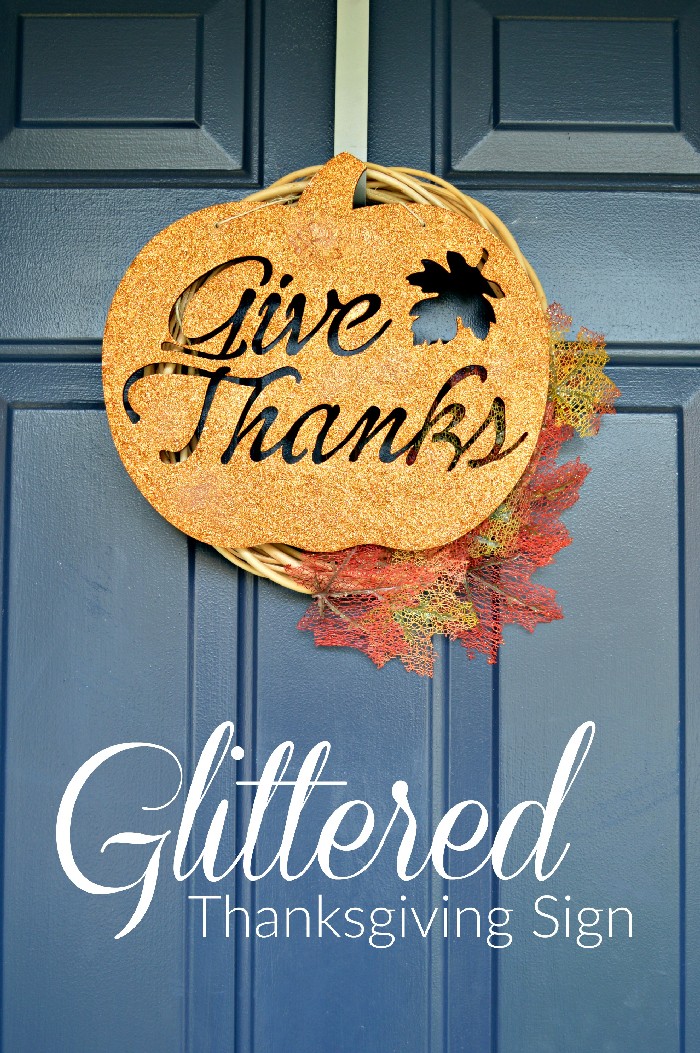 By adding this glittered wood sign to my front door wreath, I switched from fall decorations to Thanksgiving in seconds. You don't need to be afraid of a larger glitter project like this, with just a few steps you will have a beautiful project with less mess than you might imagine.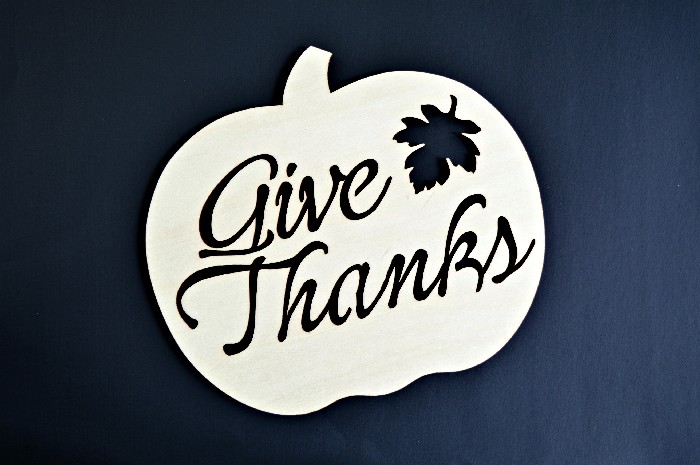 I bought this laser cut wood sign from Consumer Crafts back when they had their huge sale a few months ago. It had been sitting in my craft room waiting for me to decide how to decorate it. I considered a few different options, but glitter still seemed like the best choice.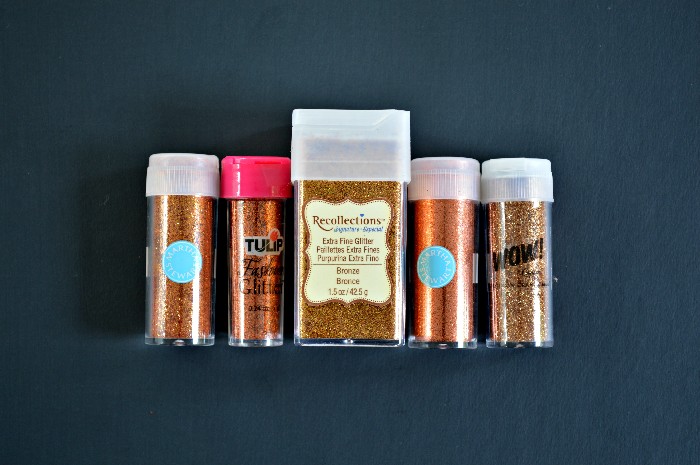 First, I laid down a large piece of posterboard to protect my work surface. I mixed up equal portions of five different shades of orange and bronze glitters. This step is optional, but I really think it makes a difference in the depth of color and shimmer in the final product.
These are the five glitters I used (affiliate):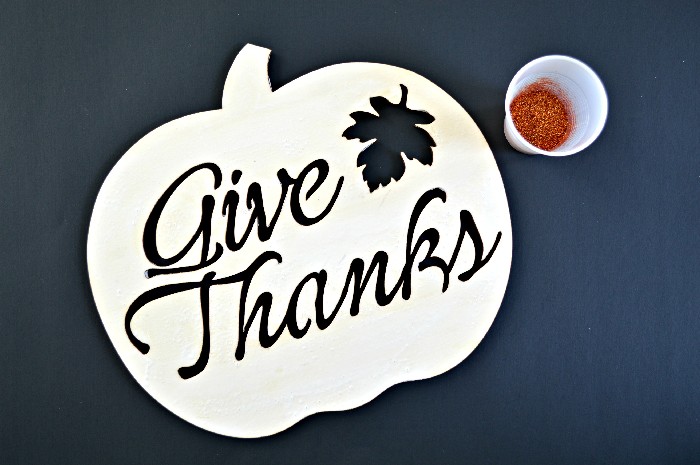 Next I gave the whole sign a coat of watered down craft glue.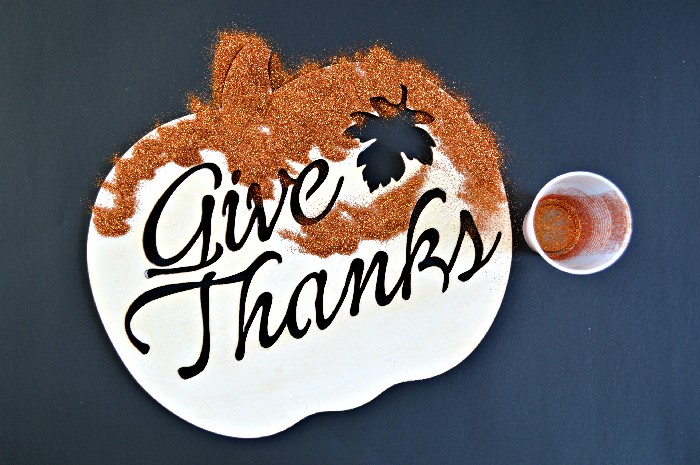 Finally, I took my time sprinkling on glitter, tapping it off, collecting it back into the cup, and repeating that process until the entire sign was covered. If you would like, you can also apply another coat of watered down craft glue over the glitter to seal it in place.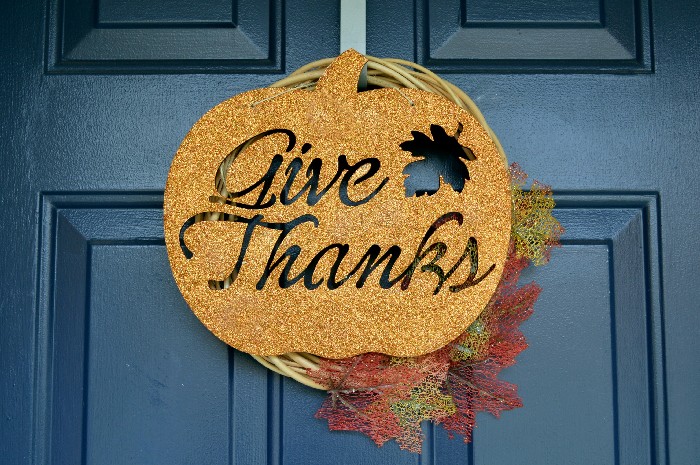 Once it was dry, I added the glittered sign to my simple Fall wreath. The glitter on the sign matches the pumpkins that have been on our front porch for a month now.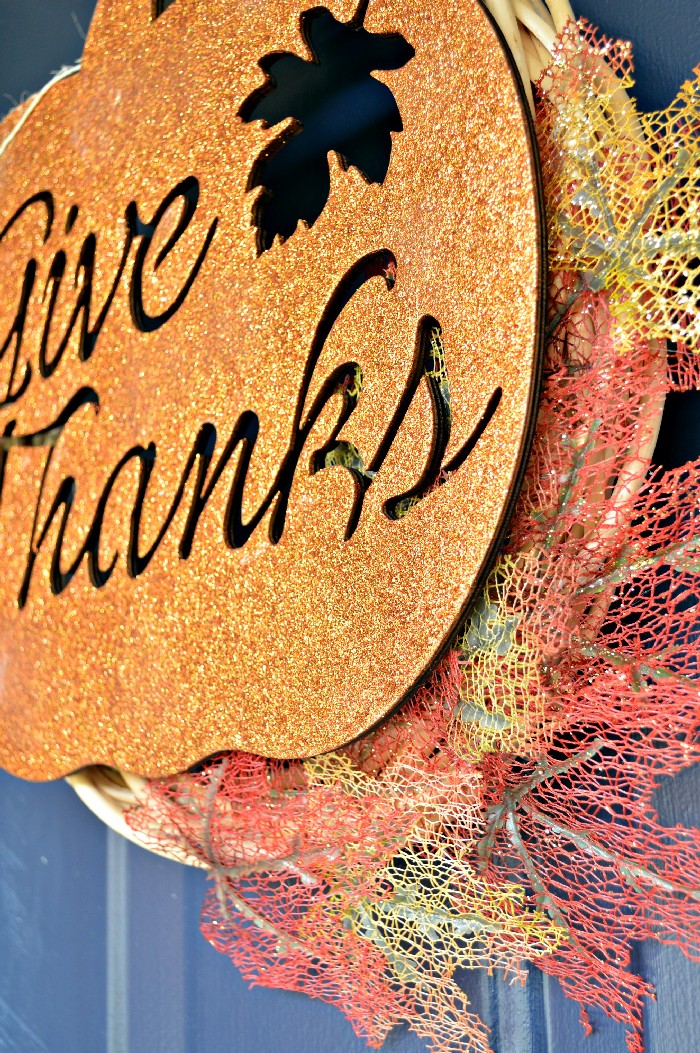 You can see a bit better in this picture the variation in color from the multiple shades of glitter. It's a subtle change but it makes a difference!
You might like these other Thanksgiving DIYs: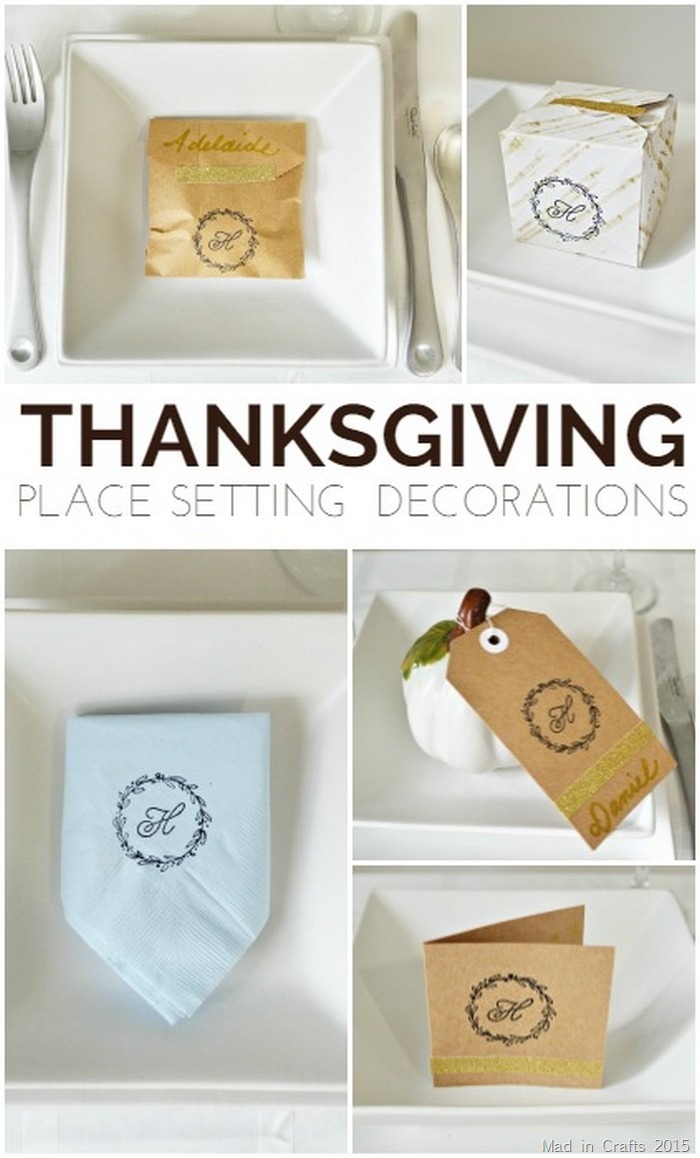 5 THANKSGIVING PLACE SETTING DECORATIONS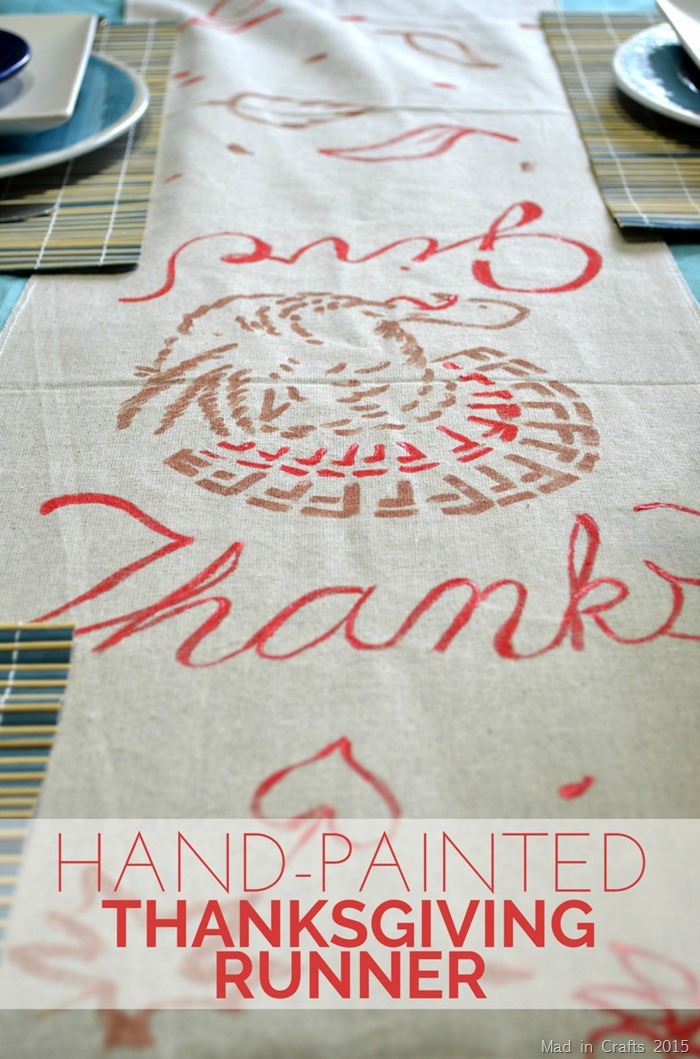 HAND-PAINTED THANKSGIVING RUNNER