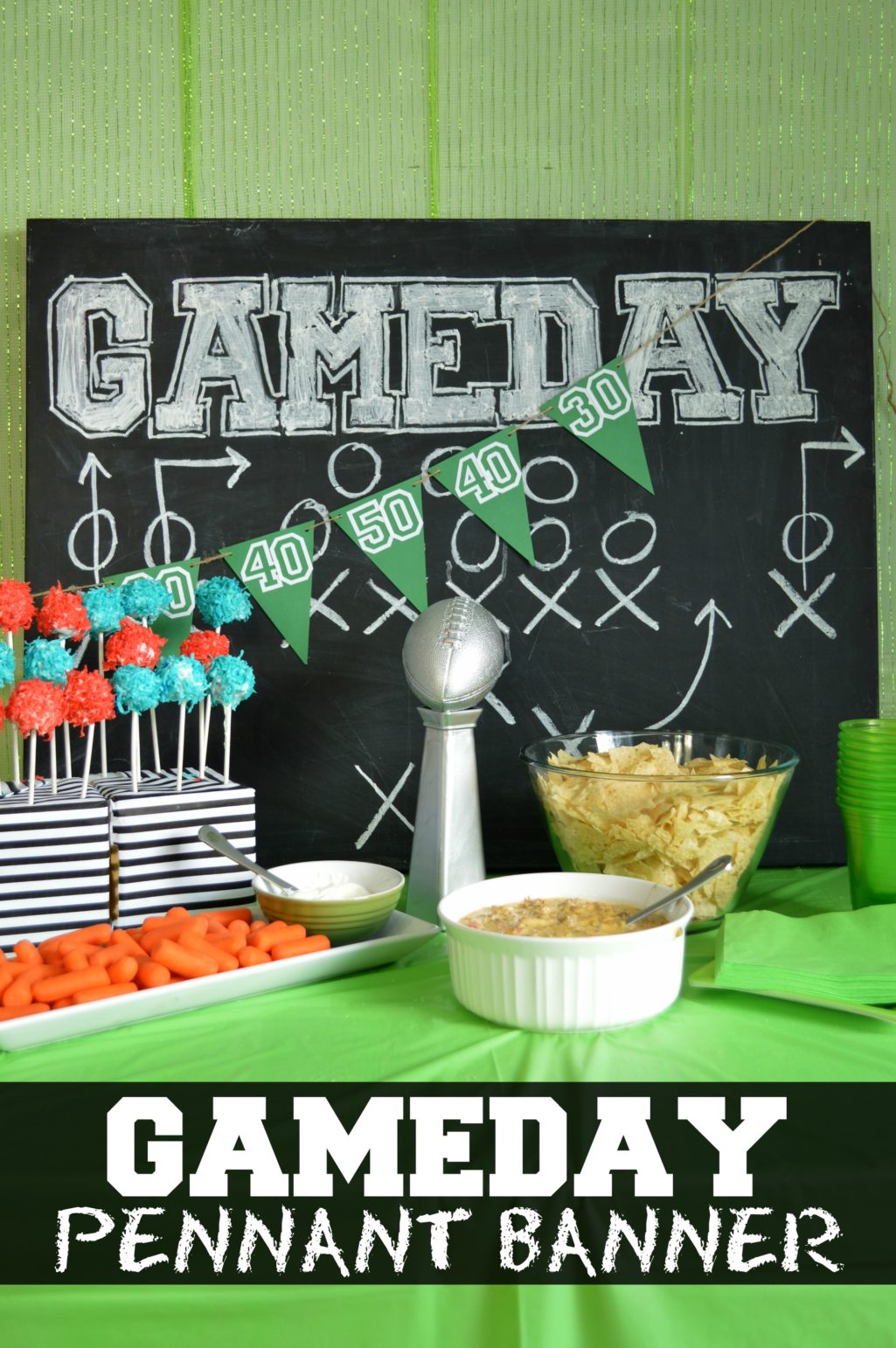 The secret to making a party food table look a bit more professional is to have some kind of a backdrop for the food. If you can layer a few simple pieces together, it can make the whole table stand out. While I don't think the Big Game really requires a super fancy spread, this set up didn't take that much work to put together.
I used my big chalkboard to create a football themed backdrop, then I layered a simple pennant banner over it. The pennant took almost no time to make since I used my party punch banner. Watch the video below to see how I did it.
I share creative videos like this weekly, and they go live on my YouTube channel before I post there here. If you would like that early access, be sure to subscribe to my channel.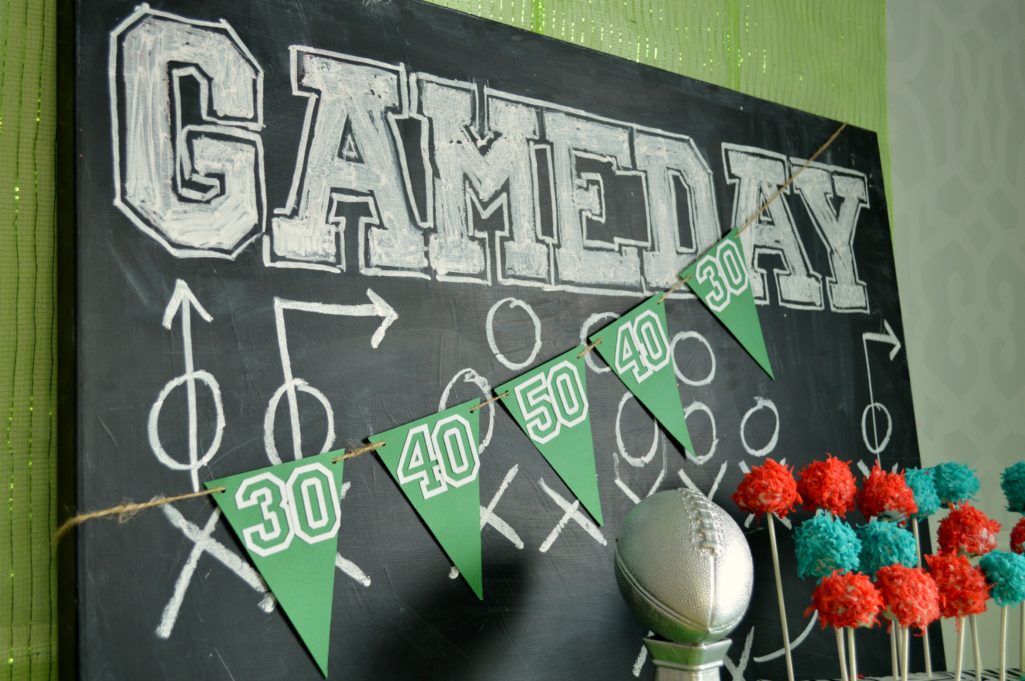 Tomorrow I will be sharing my last game day DIY of the week, those pompon treats you see in the bottom right corner if this picture. They are as delicious as they are adorable, so check back in tomorrow.
If you would like an even simpler and less expensive football party set up, check out these posts.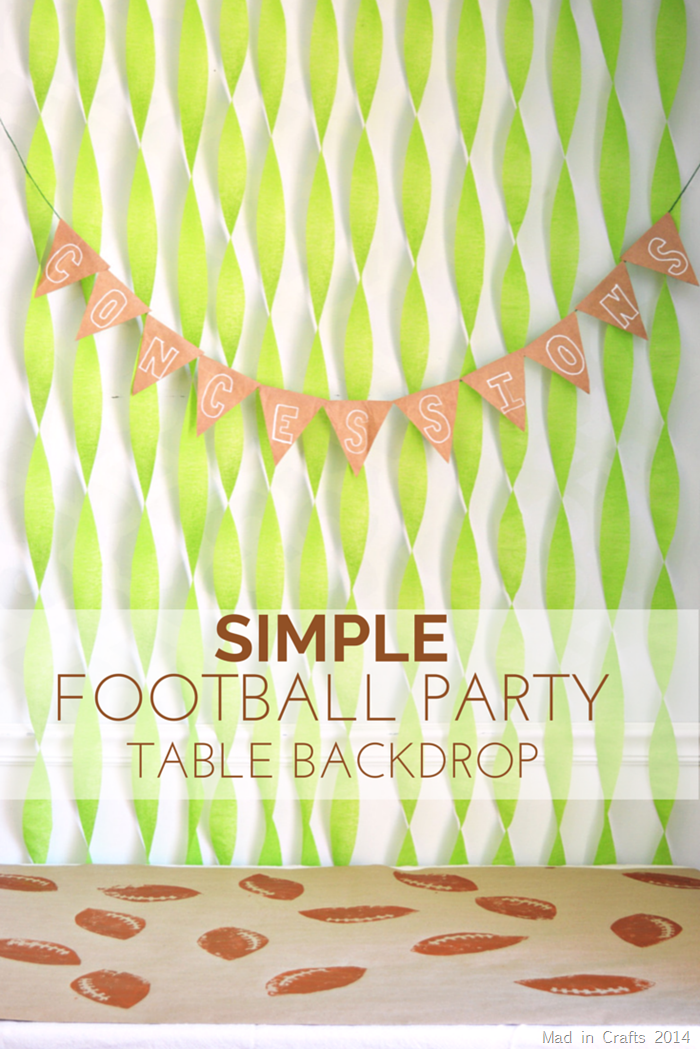 SIMPLE FOOTBALL PARTY BACKDROP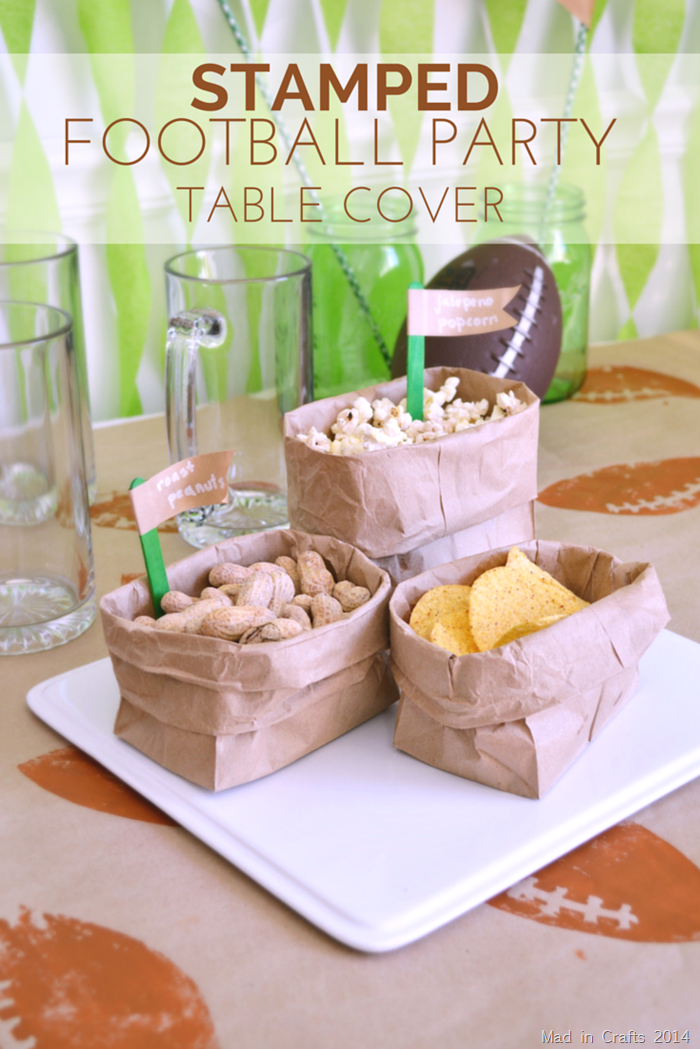 STAMPED FOOTBALL PARTY TABLE COVER
Let's be buds.
Subscribe to the Mad in Crafts newsletter and get a FREE copy of my newest ebook, Six Projects You Can Make with Thrifted Plaid Shirts.
Have you checked out the Mad in Crafts YouTube channel yet?