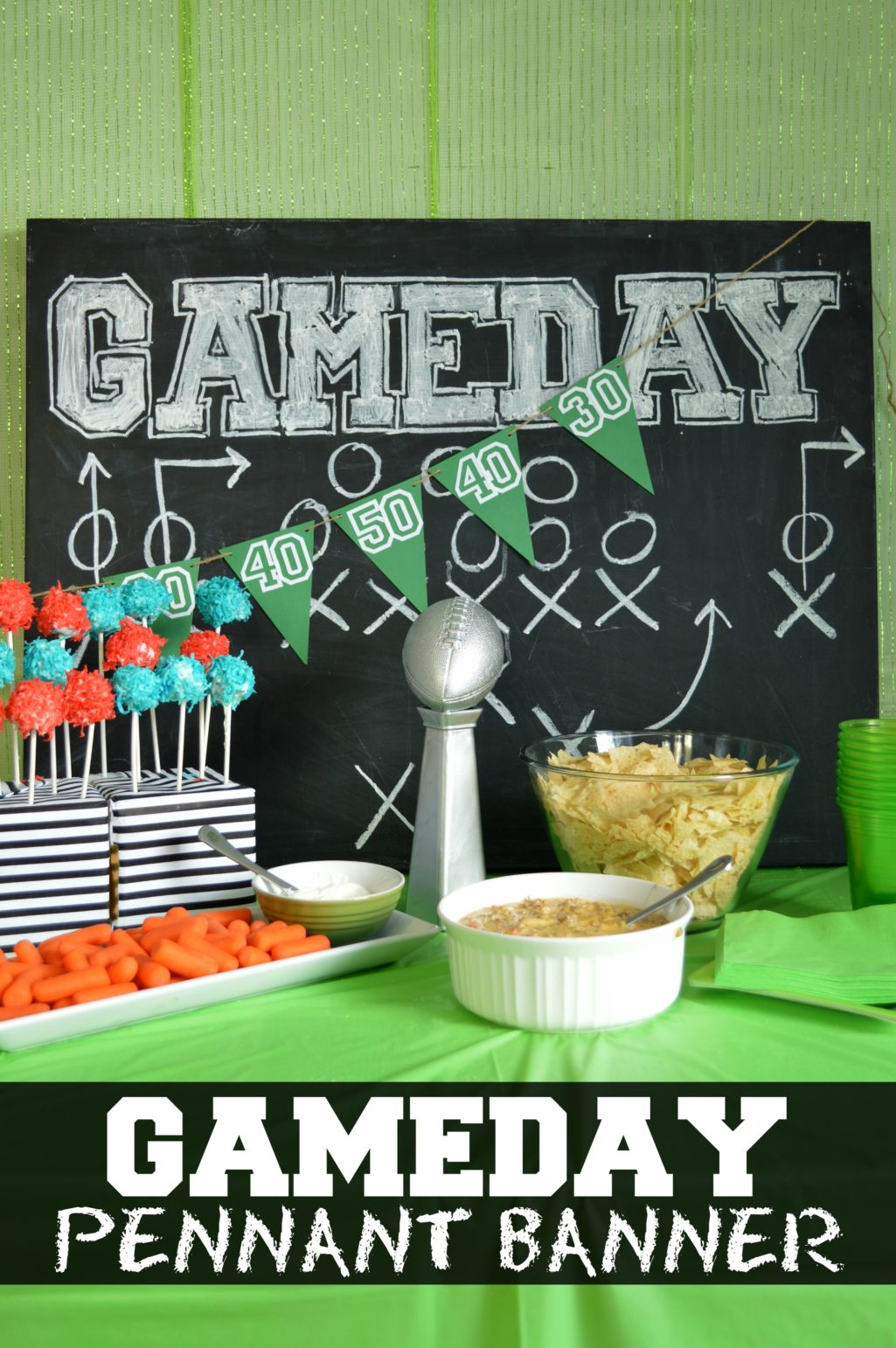 The secret to making a party food table look a bit more professional is to have some kind of a backdrop for the food. If you can layer a few simple pieces together, it can make the whole table stand out. While I don't think a football party really requires a super fancy spread, this set up didn't take that much work to put together. I used my big chalkboard to create a football-themed backdrop, then I layered a simple football pennant banner over it. The pennant took almost no time to make since I used my party punch banner. Watch the video below to see how I did it.
GAMEDAY FOOTBALL PENNANT BANNER
HOW TO MAKE A FOOTBALL BANNER
I share creative videos like this weekly, and they go live on my YouTube channel before I post there here. If you would like that early access, be sure to subscribe to my channel.
WHAT YOU NEED TO MAKE A FOOTBALL PENNANT BANNER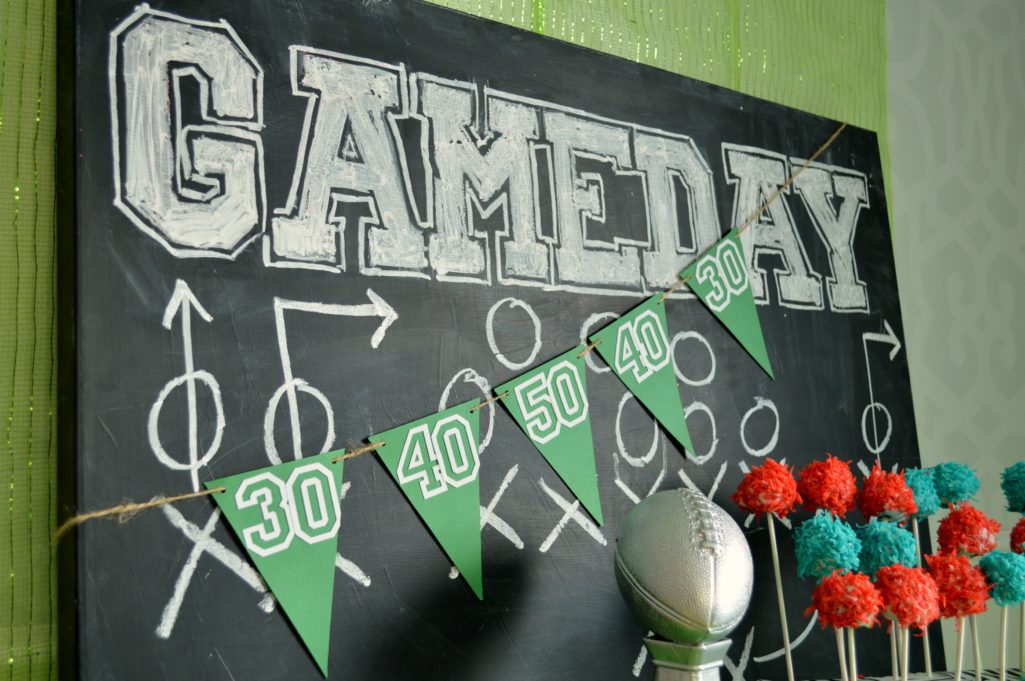 Tomorrow I will be sharing my last game day DIY of the week, the pompon treats you see in the bottom right corner of this picture. They are as delicious as they are adorable, so check back in tomorrow.
These are all affiliate links, if you make a purchase (of anything on Amazon, not just these items) after clicking through, I will earn a small commission. Ads and affiliate links are the way I am able to keep this website running and to offer you free tutorials all year long. Thank you so much for supporting me and Mad in Crafts!
If you would like an even simpler and less expensive football party set up, check out these posts: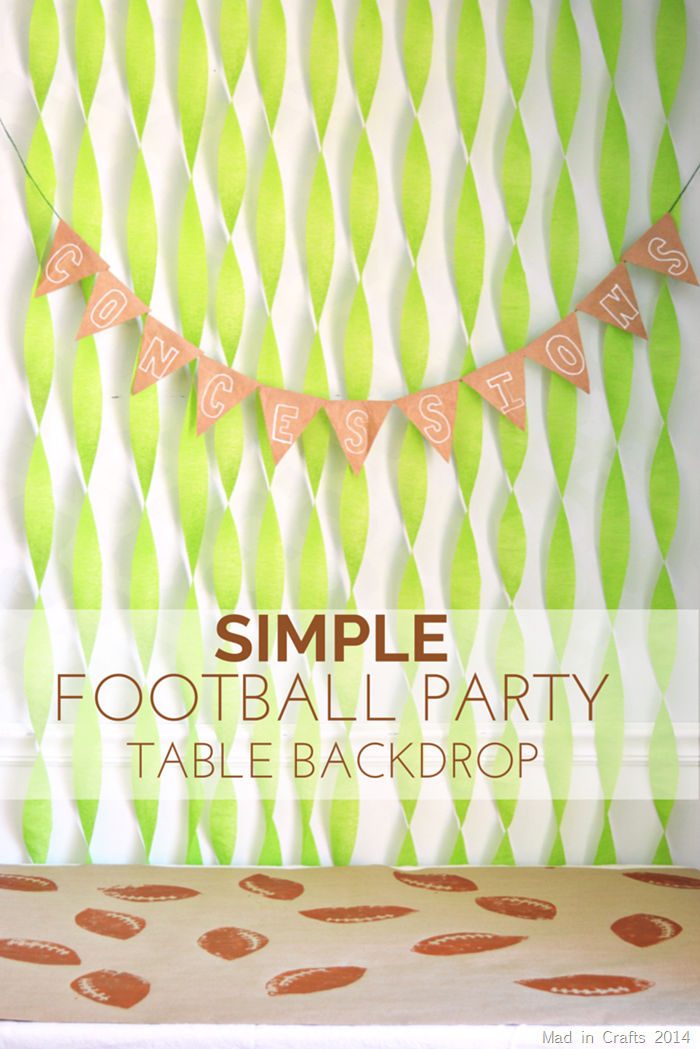 SIMPLE FOOTBALL PARTY BACKDROP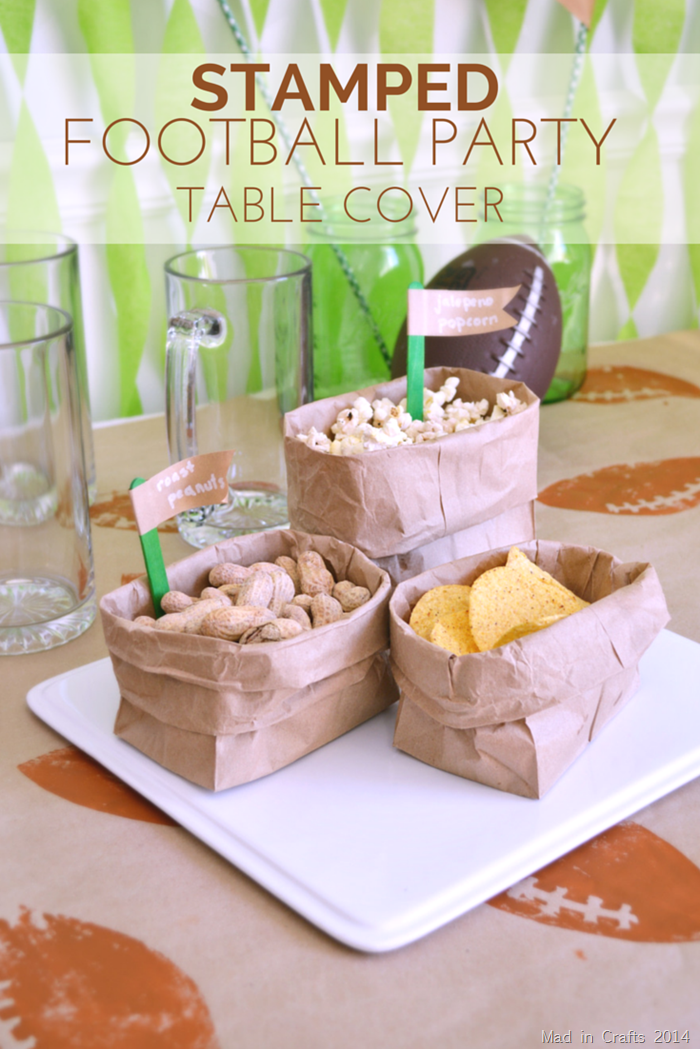 STAMPED FOOTBALL PARTY TABLE COVER