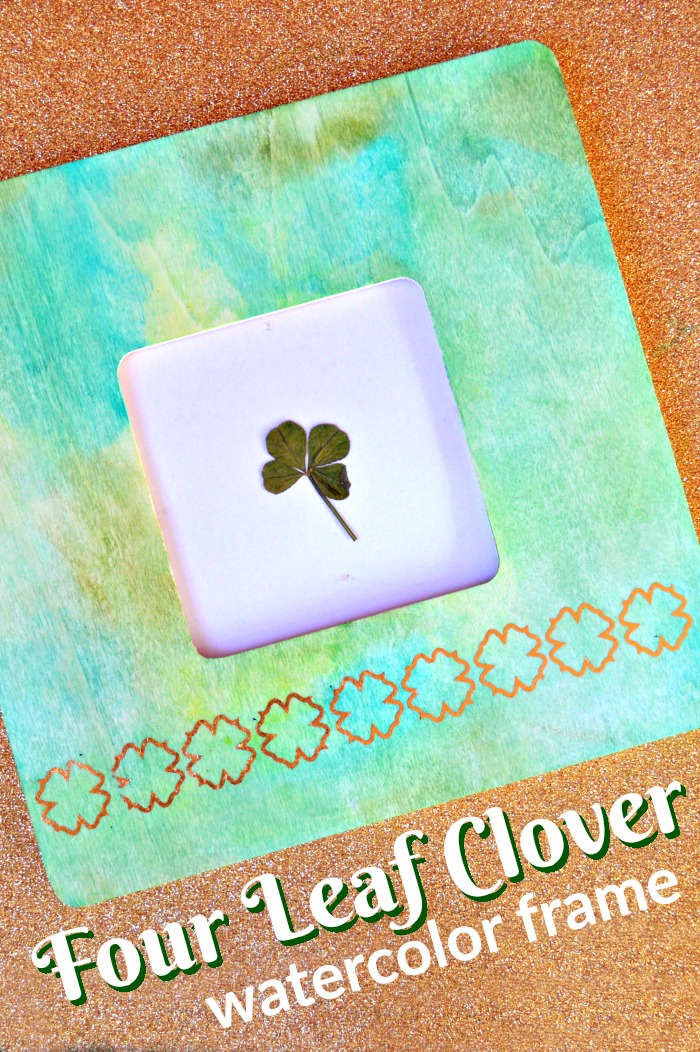 I had so much fun making my gold foiled succulent planters last week, and I still have a whole package of transfers left over. I found one design that looked like four-leaf clovers to me, so I designed this fun project as a way to use them! Did you know you can decorate raw wood frames with watercolors? It's an easy technique that adds color to the wood without covering up the wood grain. This four leaf clover watercolor frame is great for St. Patrick's Day especially!
Watch this short video to see how to get a soft watercolor effect on a raw wood frame. Please hop over and subscribe to my YouTube channel, if you aren't already. I release two new videos each week!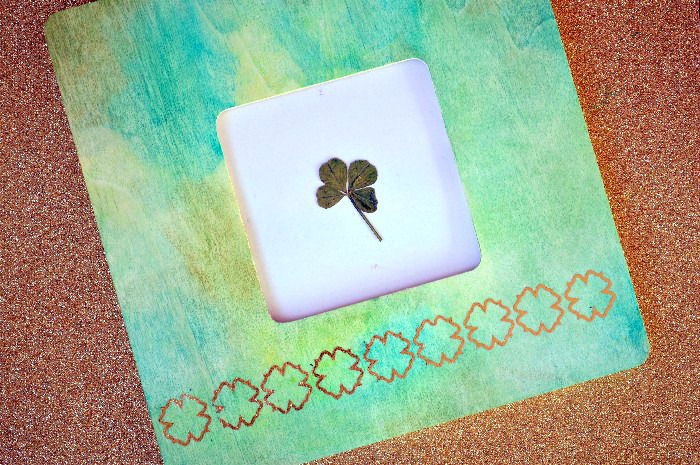 My daughter found this four leaf clover during one of my son's baseball games last summer, and it has been pressed between two gift cards in my wallet ever since. This frame is the perfect way to display that keepsake year round.
These are all affiliate links, if you make a purchase (of anything on Amazon, not just these items) after clicking through, I will earn a small commission. Ads and affiliate links are the way I am able to keep this website running and to offer you free tutorials all year long. Thank you so much for supporting me and Mad in Crafts!
paintbrushes
gold foil transfers
You might like these other St. Patrick's Day video tutorials:
ST. PATRICK'S DAY PUB GLASS CLINGS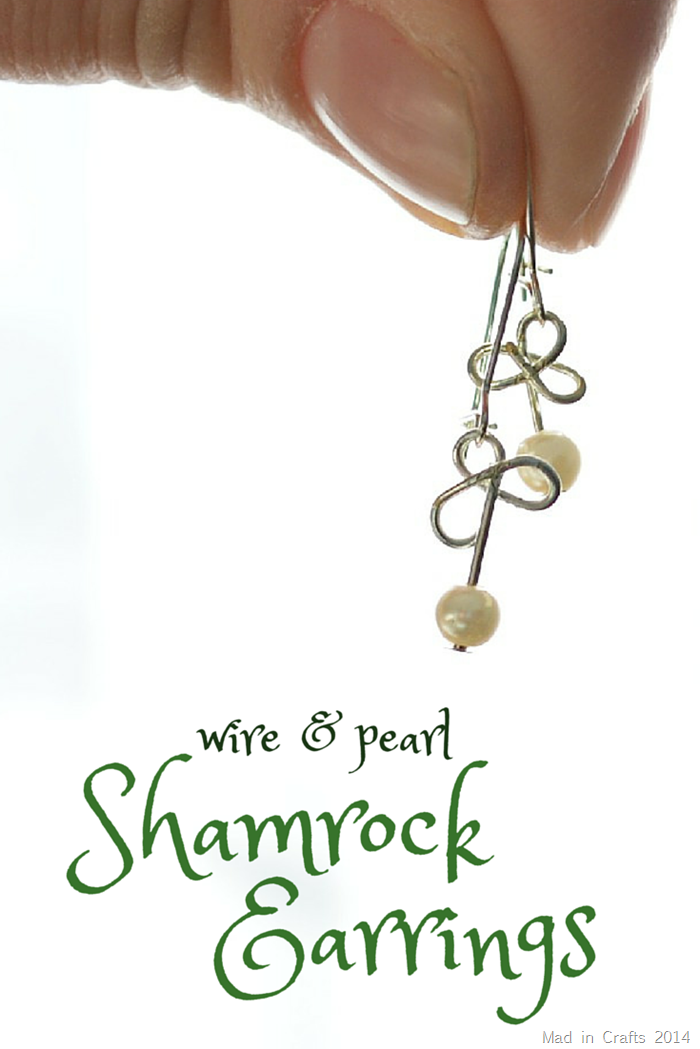 WIRE AND PEARL SHAMROCK EARRINGS
Let's be buds.
Subscribe to the Mad in Crafts newsletter and get a FREE copy of my newest ebook, Six Projects You Can Make with Thrifted Plaid Shirts.
Have you checked out the Mad in Crafts YouTube channel yet?