I have always had terrible luck making pretty paper medallions. I am too impatient to make the crisp, regular accordion folds so they would be uneven or smooshed in parts. I had just about giving up on ever being successful. Then, I used the Cricut scoring wheels to easily make this beauty using thick foiled cardstock! Blue ribbon worthy, if I do say so myself.
The scoring wheels are designed to work with the Cricut Maker's Adaptive Tool System to create crisp creases in materials. It is recommended that you use the single wheel tip for scoring thin materials, and the double-wheel tip for scoring thicker and coated materials. I ended up using both wheels in this project even though I was using a coated cardstock. Because the medallion requires folding in both directions (for the accordion folds), I used the single wheel because it was better suited for these kinds of folds. I found that it folded the cardstock perfectly!
The Scoring Wheel QuickSwap™ Drive Housing allows you to use both single and double wheel tips with just one housing. There is a small plunger button at the top of the housing that lets you quickly and easily swap out one scoring wheel for the other. And, as you can see in the pictures, the tips are etched with numbers so you can see which wheel is which quickly.
If you already own a Cricut scoring stylus, you might be wondering why you need this new tool. These scoring wheels can use up to 10X the pressure possible with the Scoring Stylus. This means you can create even sharper scores in your projects, and create scores in a wider range of materials.
Watch this short video to see me put my blue ribbon together, and to see the scoring wheels in action. Be sure to subscribe to my YouTube channel for more craft content like this!
I used this project in Design Space with a few adjustments. I removed the 1 from the project and replaced it with a simple star shape that I cut from iron-on vinyl. I also added in the ribbon tails (which were my own design). The new Cricut Scoring Wheels will be available on HSN today, so get over and get a set of your own!
These are all affiliate links, if you make a purchase (of anything from these retailers, not just these items) after clicking through, I will earn a small commission. Ads and affiliate links are the way I am able to keep this website running and to offer you free tutorials all year long. Thank you so much for supporting me and Mad in Crafts!
Double-sided adhesive
Hot glue gun and glue
Iron
Pressing cloth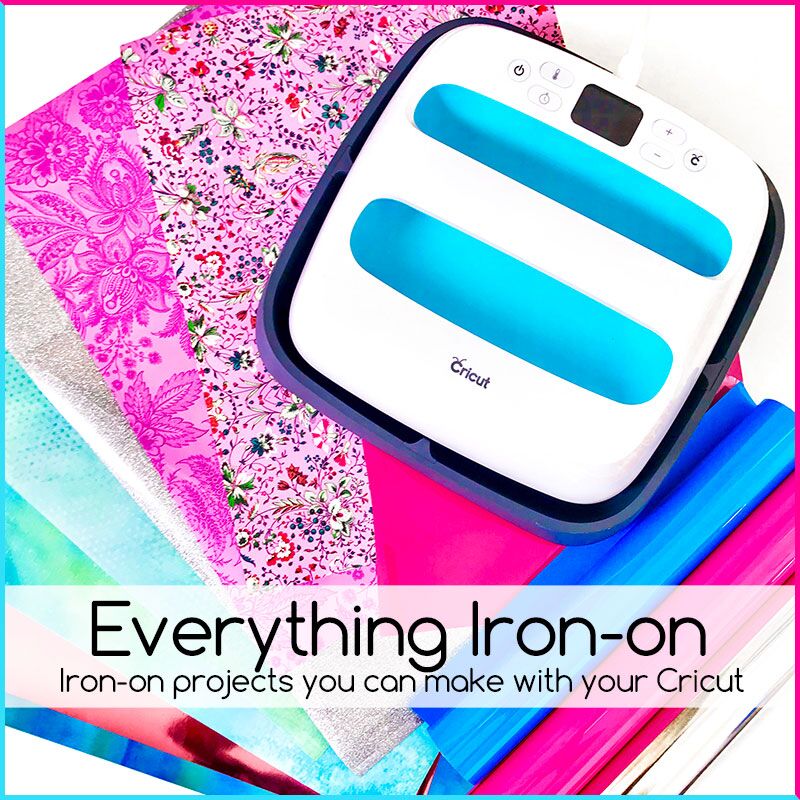 This is my latest project for Everything Iron-on Week. Be sure to check back every day this week for more fun using iron-on vinyl. Cricut is generously sponsoring a fantastic giveaway. Use the Rafflecopter widget below to enter to win an EasyPress, an EasyPress Mat, and a selection of iron on products!
Looking for more great iron-on projects? Check out all the other projects created by the bloggers participating in this event.
This is a sponsored conversation written by me on behalf of Cricut. The opinions and text are all mine.