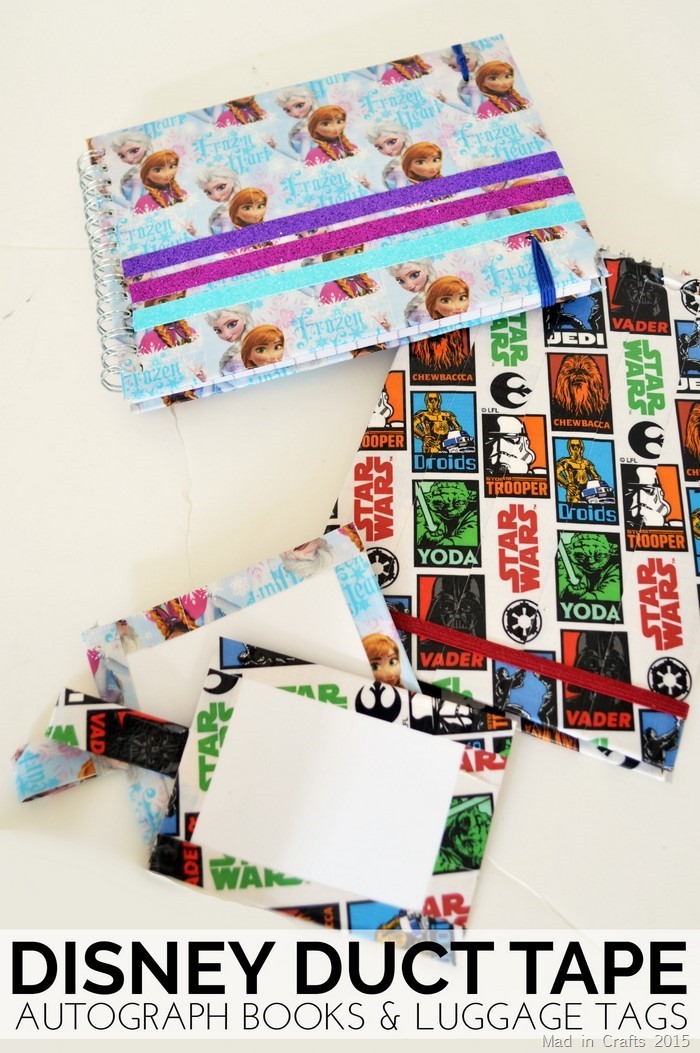 One of the highlights of a Disney trip is getting to meet your favorite characters in the flesh (or the fur or the feathers). I wanted my kids to be able to collect character signatures in autograph books that wouldn't fall apart on the way home. And, what's sturdier than duct tape? These Disney Duct Tape books and tags are sure to hold up during our whole trip.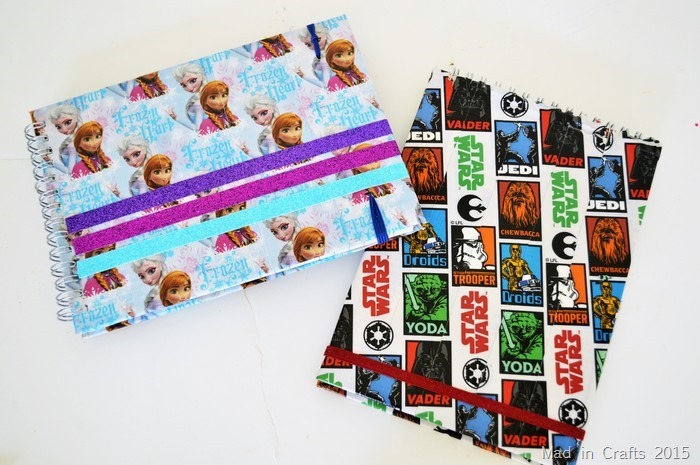 For the kids' autograph books, I just bought some $1 spiral notebooks with sturdy covers from Michaels. They were meant for recipes, so the covers were decorated with kitchen motifs. I then used Frozen and Star Wars (affiliate links) duct tape to decorate the covers of the books.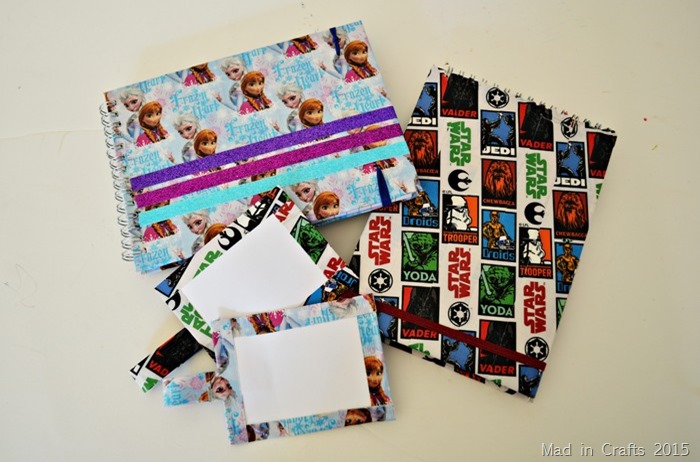 I used the same Disney duct tape to create simple luggage tags for my kids' carry-ons using the tutorial I shared on YouTube a long while back. These are simple projects that grade school aged kids might like helping with before the trip too!
Find all of my Disney DIYs here!
Let's be buds.
Subscribe to the Mad in Crafts newsletter and get a FREE copy of my newest ebook, Six Projects You Can Make with Thrifted Plaid Shirts.
Have you checked out the Mad in Crafts YouTube channel yet?