This is a Sponsored post written by me on behalf of Duck Brand provided by ShurTech Brands, LLC for SocialSpark. All opinions are 100% mine.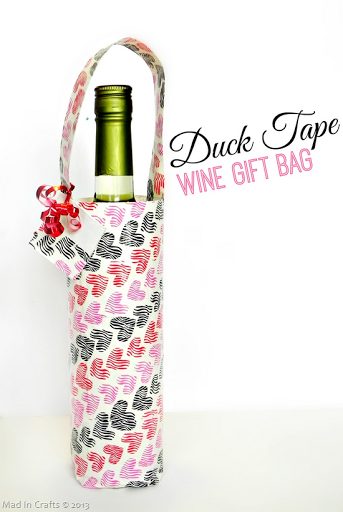 MY LATEST VIDEOS
When Duck Brand® contacted me to make a Valentine's Day craft, I was excited to try to make something functional and pretty, just like their tapes! I ended up creating a reusable gift bag that fits a bottle of wine perfectly. Read on to find out how to make your own Duck Tape Wine Gift Bag.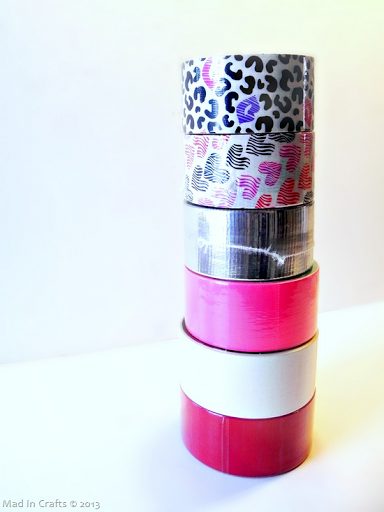 You've seen me craft with duck tape many times before. The durability of the tape makes it great for craft projects (and home repairs) and Duck Brand® makes dozens of fun colors and patterns from which to choose. You can make your duck tape gift bag out of any pattern or color you choose, and Duck Brand® has plenty of Valentine's appropriate tapes.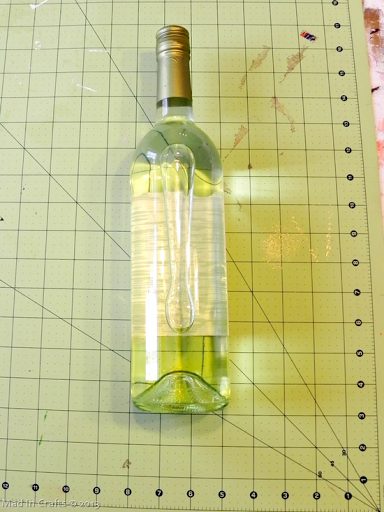 I began by measuring my bottle of wine. My bottle measured roughly 9″ from bottom to shoulders and about 10″ around.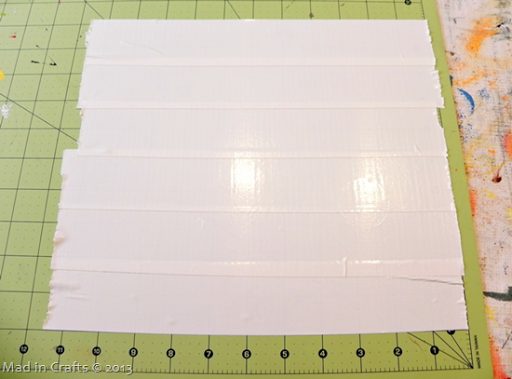 To give myself some allowance as I made the bag, I created an 11 1/2″ by 10″ rectangle of duck tape. I slightly overlapped the strips so they would stick together.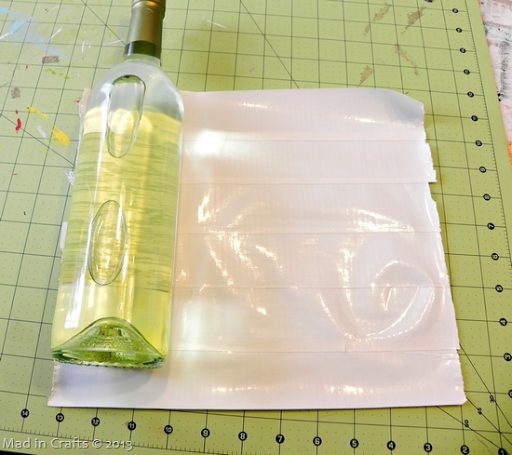 While the tape was still stuck to my mat, I carefully rolled up my bottle of wine leaving an inch of tape below the bottom of the bottle.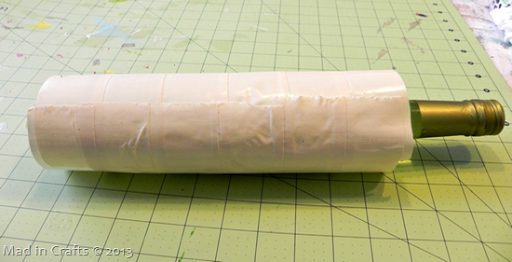 Notice that this layer of tape is STICKY SIDE OUT. The tape is NOT sticking to the wine bottle.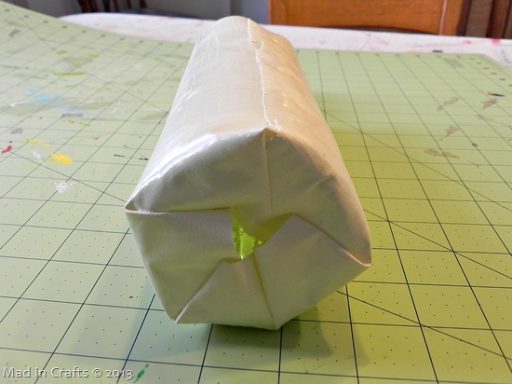 Then I gently folded the excess tape onto itself to create the bottom of the wine bag.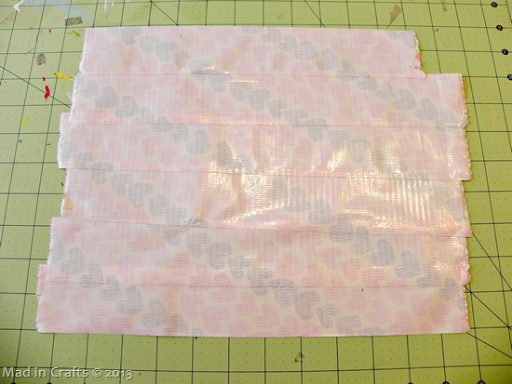 I once again made an 11 1/2″ by 10″ rectangle, this time using one of Duck Brand's® Valentine's tapes. I tried as best I could to match up the patterns as I overlapped the strips of tape. Then I flipped the tape rectangle over.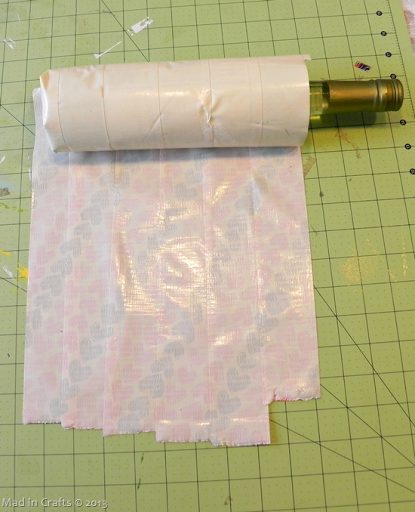 With the heart tape now sticky side UP, I carefully lined up the top of the tapes and rolled the wine bag up again with the sticky sides facing.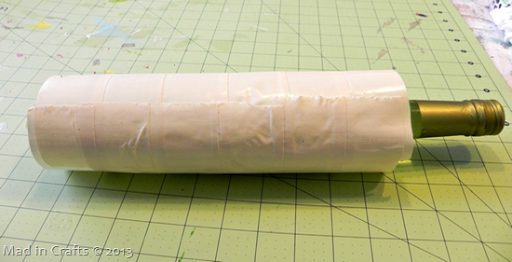 I folded the patterned tape onto itself at the bottom again, and added a small piece of tape to cover the hole at the bottom of the bag. At this point, there was no exposed tape adhesive, as the two layers of tape were stuck to each other.
Making the gift bag handle took three quick steps. 1) Measure out a 12″ strip of patterned tape. 2) Flip the tape over and tear a 1 1/2″ by 1″ piece of tape off of each end of the strip. 3) Carefully fold the tape in half onto itself.
I then attached the handle to the inside of the wine bag using the sticky tabs at each end of the handle.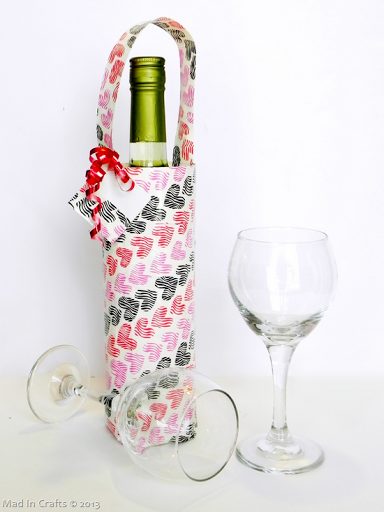 That's it! The gift bag is durable, reusable, and even waterproof! If you are gifting a very large bottle of wine, I would suggest cutting a circle of cardboard or plastic to the size of the bottom of the bag, and inserting it into the bag for added stability.
I made a gift tag out of a bit more Duck Brand® tape and tied it to the handle with curling ribbon. A perfect Valentine's gift!
Keep up with Duck Brand® news by following them on Twitter.
Check out my other duck tape projects by visiting the links below:
DUCK TAPE DYNASTY: HEY JACK'O'LANTERN
UGLY SWEATER PARTY PHOTO PROPS