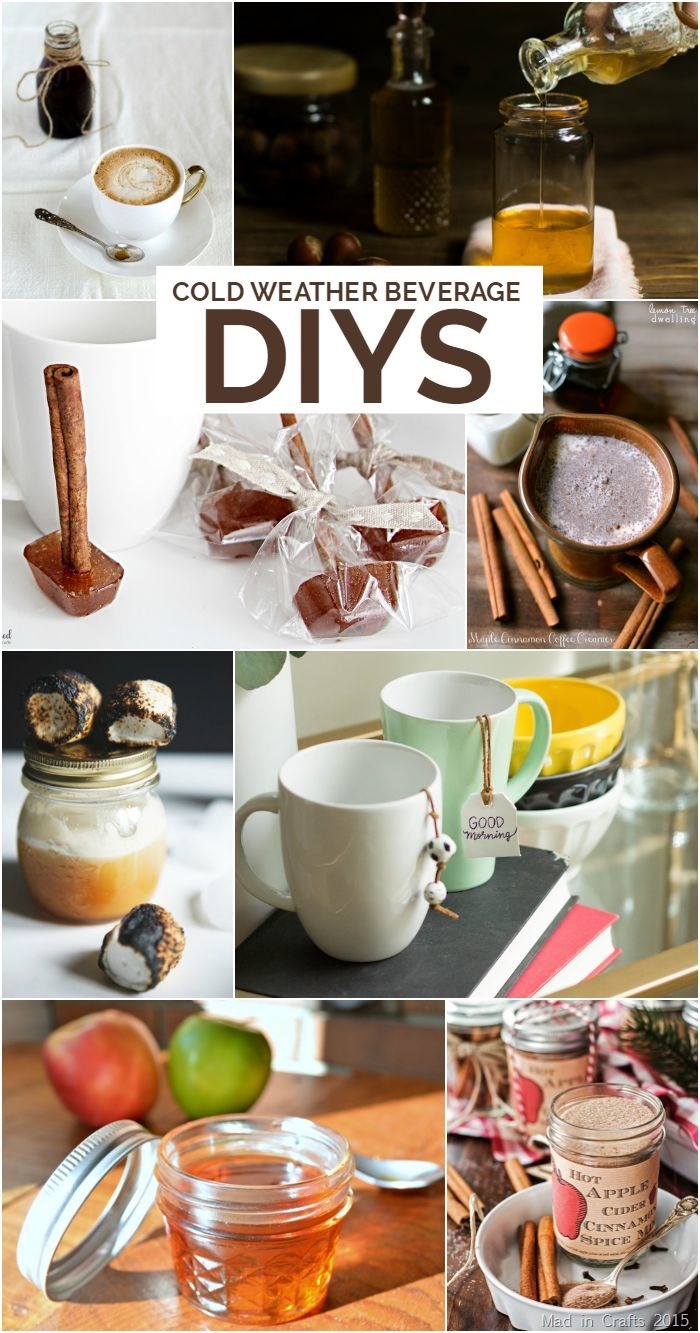 I'm sitting here on the first fall-chilly weather day in my area and drinking a hot mug of tea, remembering how much I love this time of year. Iced tea is great, but making the ritual of making a hot mug of tea (or cider or cocoa) is so much better. Heating the liquid, steeping in the tea, adding in syrups or milk. It's therapeutic. Of course, all this ruminating put a bug in my butt to find some hot beverage related DIYs, and now I am sharing them with you!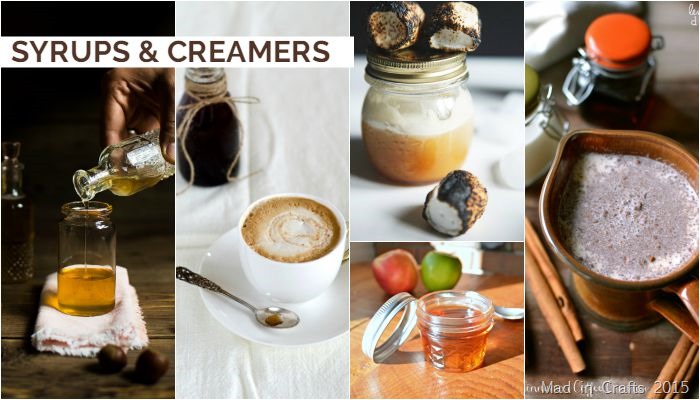 CHOCOLATE MINT SYRUP – MAD IN CRAFTS
GINGERBREAD LATTE SYRUP – HOUSE OF TREATS
HOMEMADE APPLE SYRUP – MAD IN CRAFTS
HOMEMADE HAZELNUT SYRUP – VESSY'S DAY
MAPLE CINNAMON COFFEE CREAMER – LEMON TREE DWELLING
TOASTED MARSHMALLOW SYRUP – FRECKLED & FAIR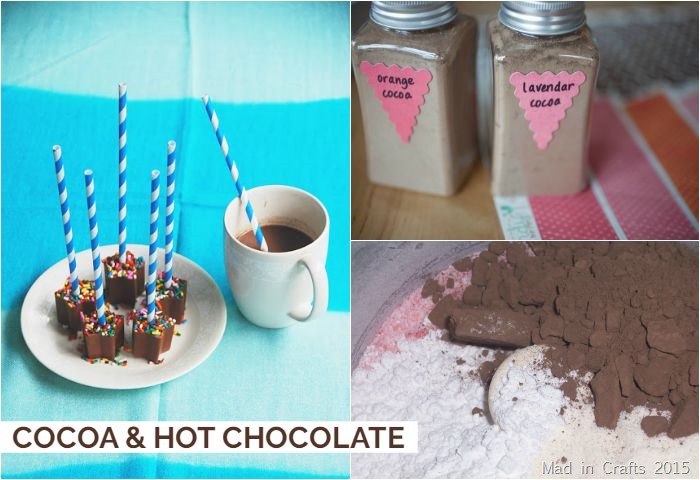 HOT CHOCOLATE ON A STICK – THE PINK DOORMAT
HOT COCOA KIT – ELIZABETH ANNE DESIGNS
PEPPERMINT COCOA MIX – MAD IN CRAFTS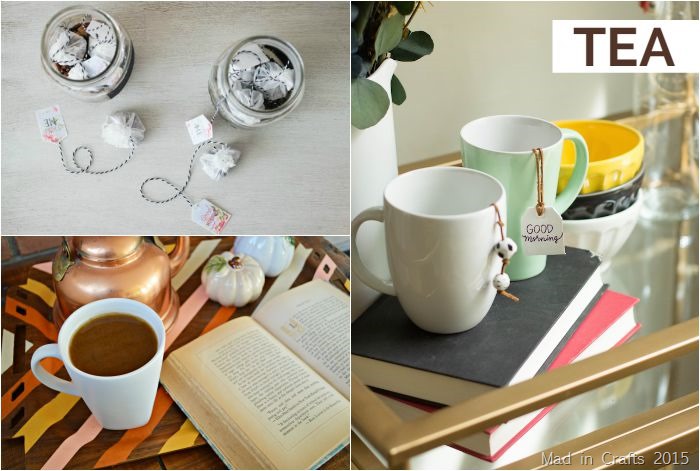 DIY TEA BAGS – KEY TO CREATIVITY
DIY TEA INFUSER – ALWAYS ROONEY
PUMPKIN CIDER TEA – MAD IN CRAFTS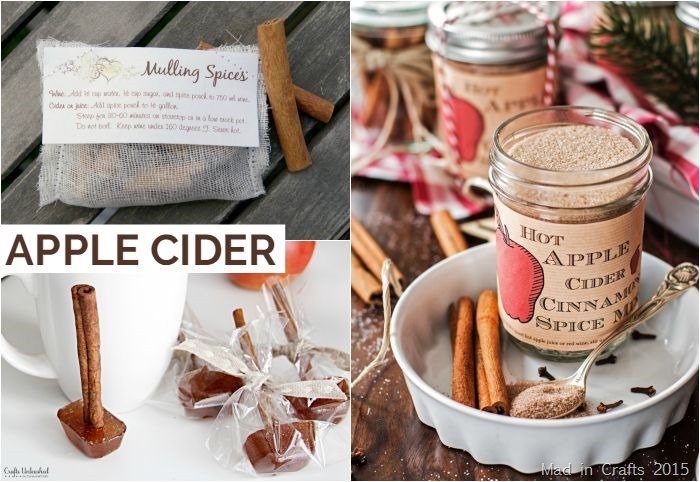 APPLE CIDER STICKS – CRAFTS UNLEASHED
CINNAMON CIDER SPICE MIX – SAVORY NOTHINGS
MULLING SPICES – HAPPY HOUR PROJECTS
Let's be buds.
Subscribe to the Mad in Crafts newsletter and get a FREE copy of my newest ebook, Happy Crafts: Nine Colorful Crafts You Can Make in 30 Minutes or Less.
Have you checked out the Mad in Crafts YouTube channel yet?