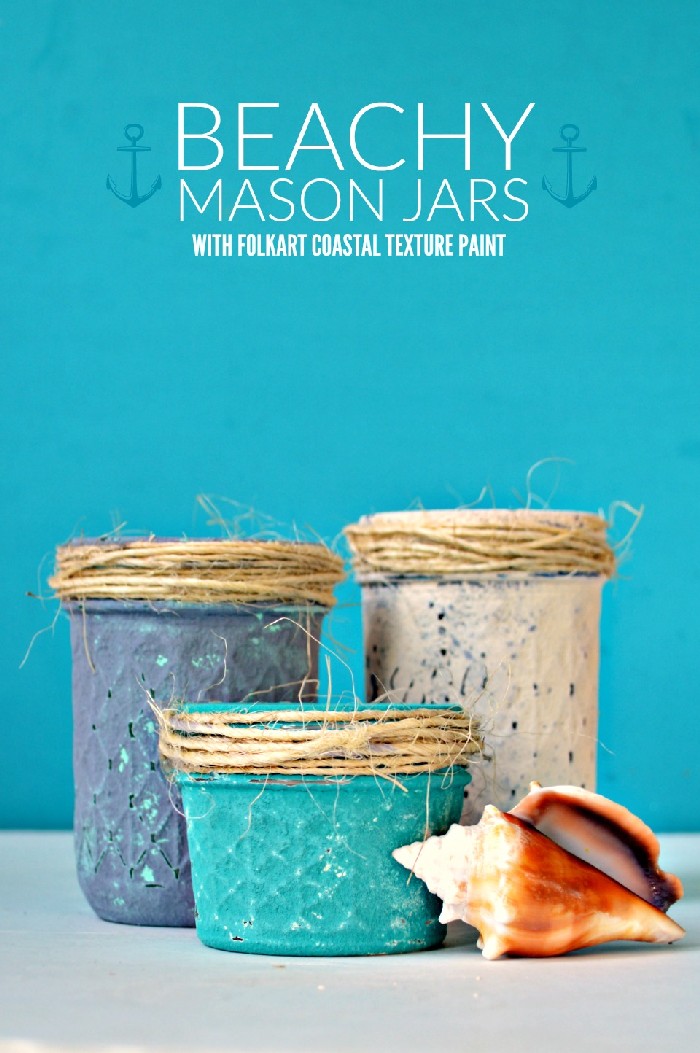 The easiest way to make your home look more summery is to add some fun beachy accessories around the house. These textured beachy mason jars are simple to make because the weathered finish comes from the consistency of the paint itself. You can use the jars to hold candles or flowers, or just set them on a shelf to add color and texture!
I am privileged to be one of Plaid's Ambassadors, and they occasionally send me new product to try out. This coastal texture paint was one of the new products I was interested in after seeing it at CHA this January. The paint has a texture that is almost like whipped topping, and when it dries it leaves a fun texture that is meant to look like the piece was "weathered by the sea." I live in the middle of the Great Lakes so I am not the best judge of the paint's sea-weathered finish, but it looks cool!
I made this short video to show you how I layered on the paint to create a distressed, beachy finish on these jars. It's best to apply this product in a dabbing motion, as opposed to a typical painting stroke, to get the best beach texture. When it is dry, you can use sandpaper to distress off some of the finish for an even more weathered look.
If you liked this video, check out my YouTube channel. I release two new creative videos each week, so hit the subscribe button so you don't miss any of the fun!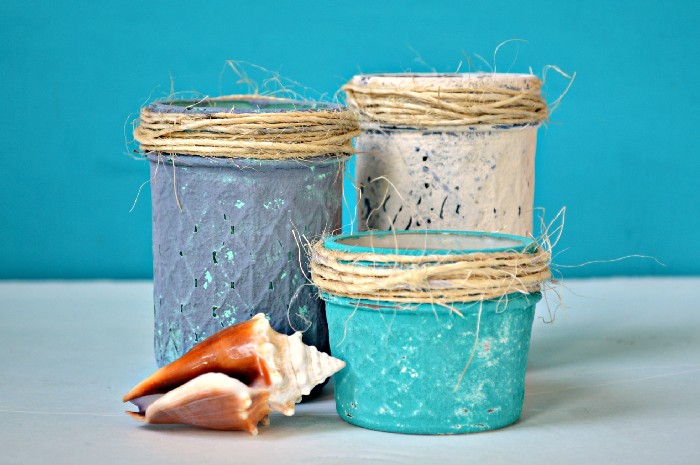 I finished the jars off by adding some natural jute twine around the top of the jars. If you are planning on using these jars as candle holders, you might want to skip that step for safety's sake.
These are all affiliate links, if you make a purchase (of anything on Amazon, not just these items) after clicking through, I will earn a small commission. Ads and affiliate links are the way I am able to keep this website running and to offer you free tutorials all year long. Thank you so much for supporting me and Mad in Crafts!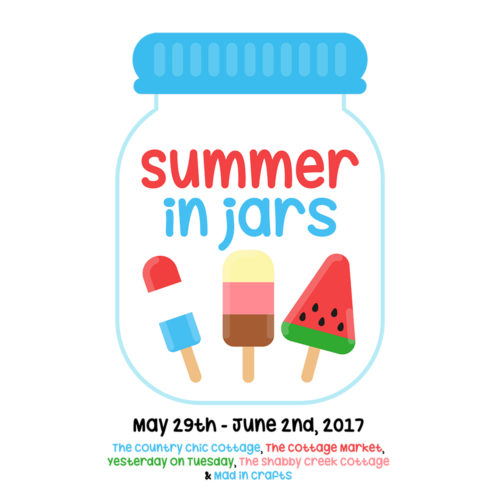 Today's the last day of Summer Mason Jar Week, so hop over to these blogs to see their final projects:
CUSTOM CANDLES IN A JAR SHAPE – THE COUNTRY CHIC COTTAGE
PRINTABLE WATERCOLOR JAR MONOGRAMS – THE COTTAGE MARKET
SUMMER FUN KIT IN A JAR – YESTERDAY ON TUESDAY
FRESH LEMONADE RECIPE – THE SHABBY CREEK COTTAGE
You might like these other beach-themed posts: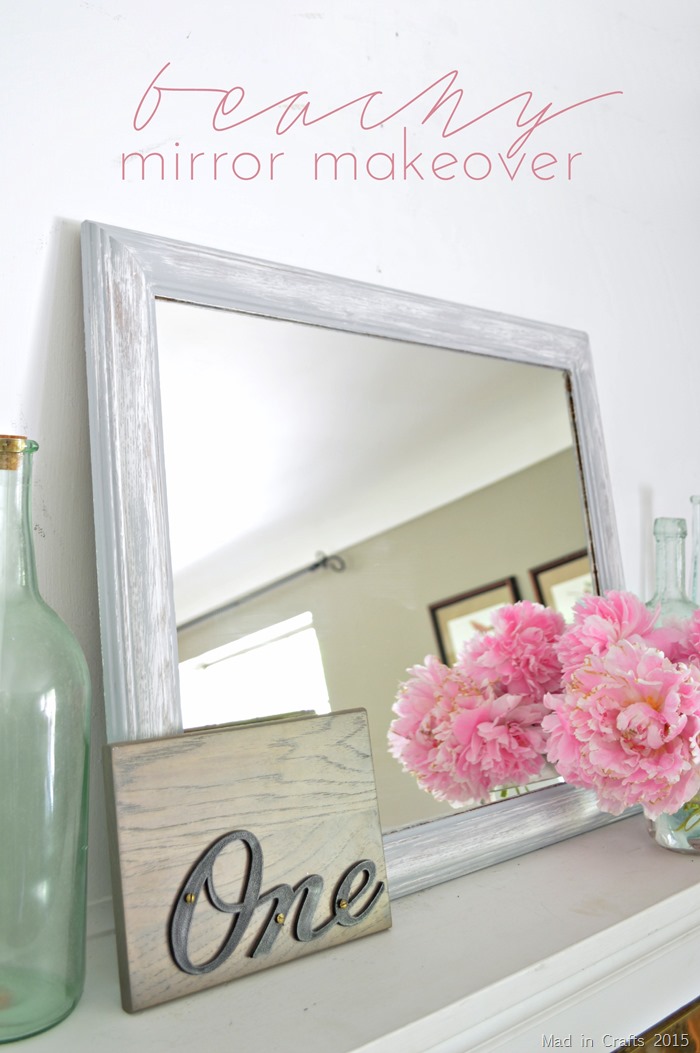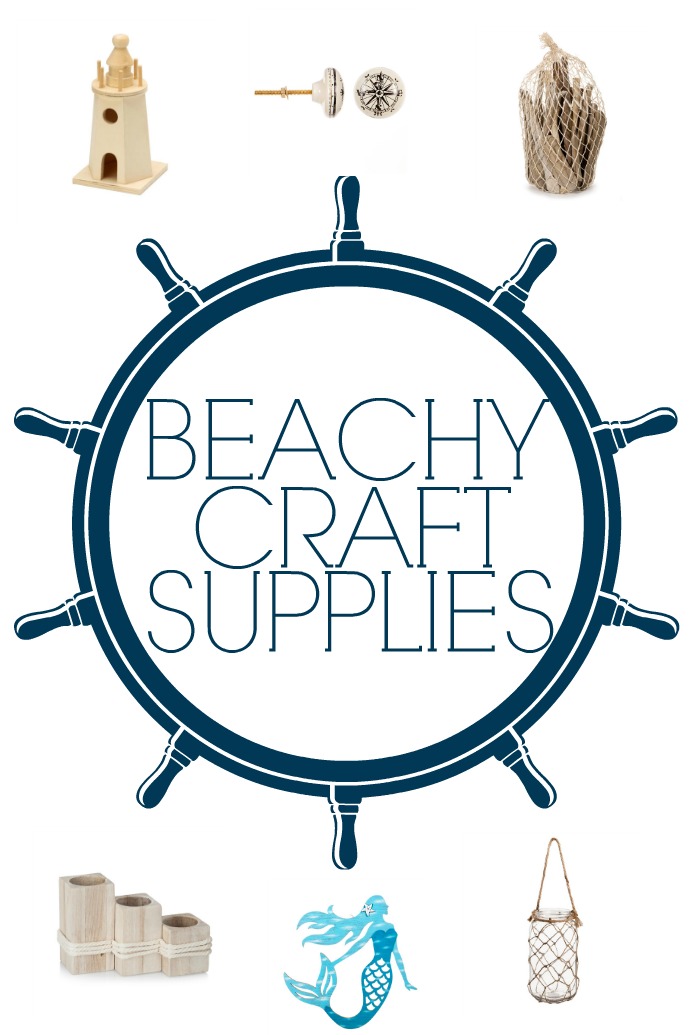 BEACHY CRAFT SUPPLIES FOR SUMMER
Let's be buds.
Subscribe to the Mad in Crafts newsletter and get a FREE copy of my newest ebook, Happy Crafts: Nine Colorful Crafts You Can Make in 30 Minutes or Less.
Have you checked out the Mad in Crafts YouTube channel yet?