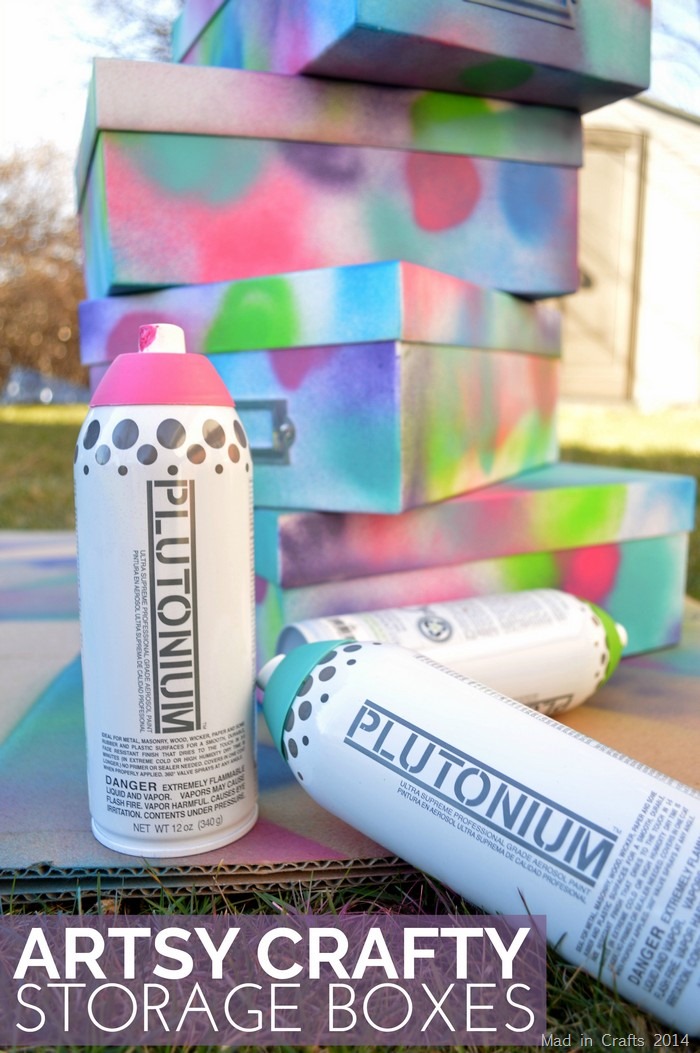 I am Plutonium Paint's brand ambassador. I am compensated for my work, but the opinions in this post are 100% my own.
What do you do when your new storage containers are way too plain for your artsy craft room? You spray paint, of course! I gave a set of paper storage box a makeover fit for a colorful work space with Plutonium Paint in bright, happy colors.
NOTE: It may seem strange that I am posting a spray paint project on Earth Day, but it's for good reason. Plutonium is a very eco-conscious company that works to reduce carbon emissions in the making of the cans and in the paint formula itself. You can read more about what makes Plutonium different from other brands HERE.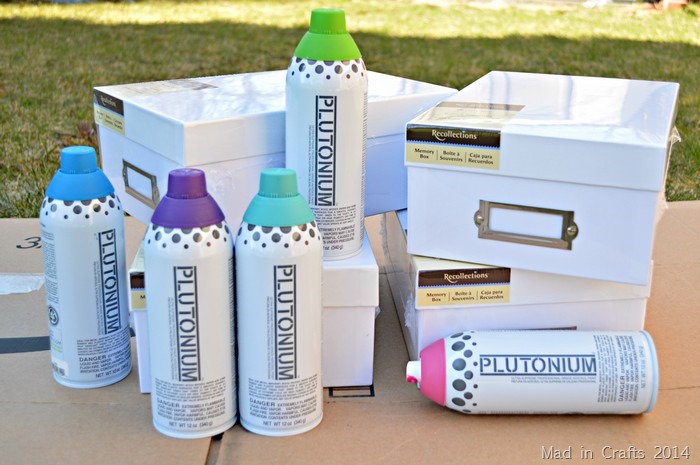 I found these white storage boxes for a fantastic sale price and grabbed a few up for extra craft room storage. If I was smart, I would have grabbed way more than four boxes. Live and learn. The plain white boxes were not going to cut it in my colorful craft room, so I also picked out five colors of Plutonium to liven them up. From left to right, the colors I chose are: LaLa, Purple Haze, Aloha, Zen, and Vegas (the same color as my work table).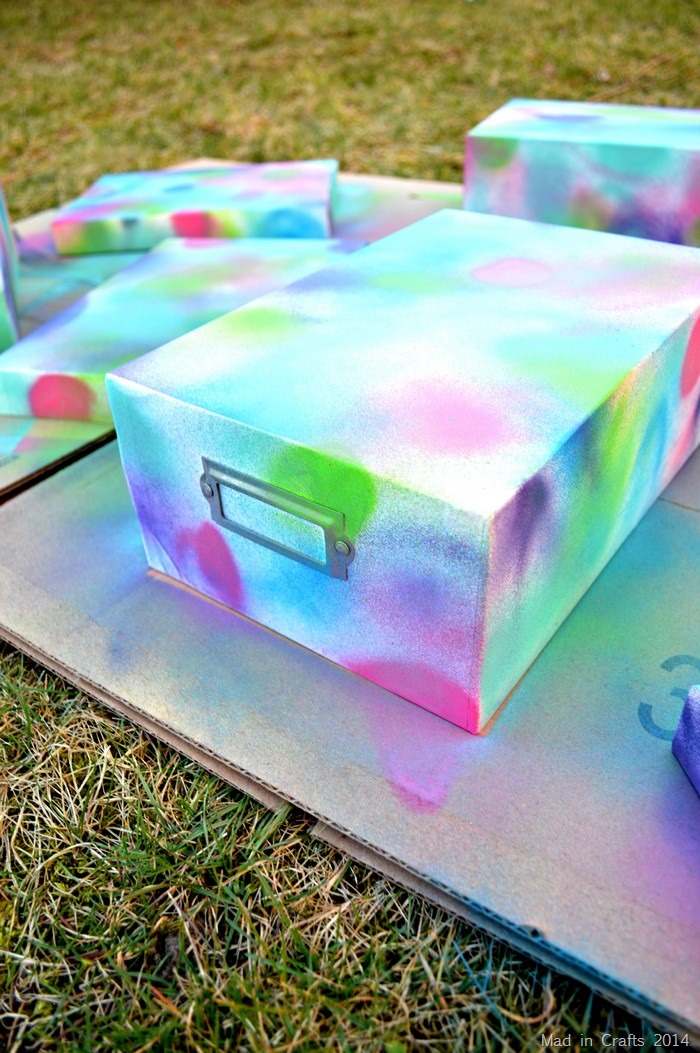 I tried really hard not to over think this project, so played around with techniques and color mixing to cover the boxes in paint.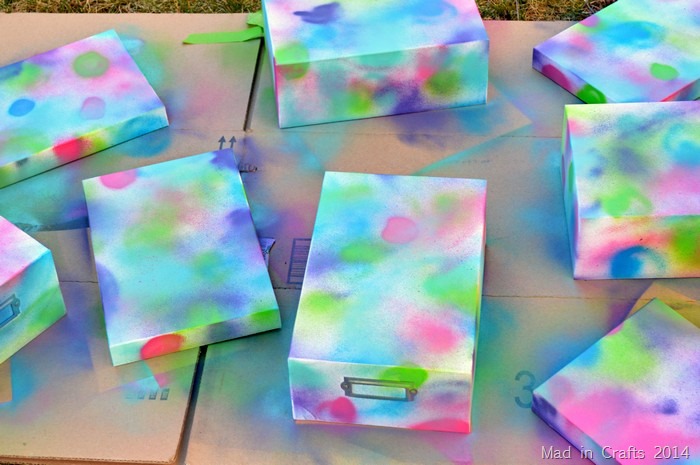 I was just so excited that the weather was finally nice enough for outdoor spray painting that I played around for almost an hour!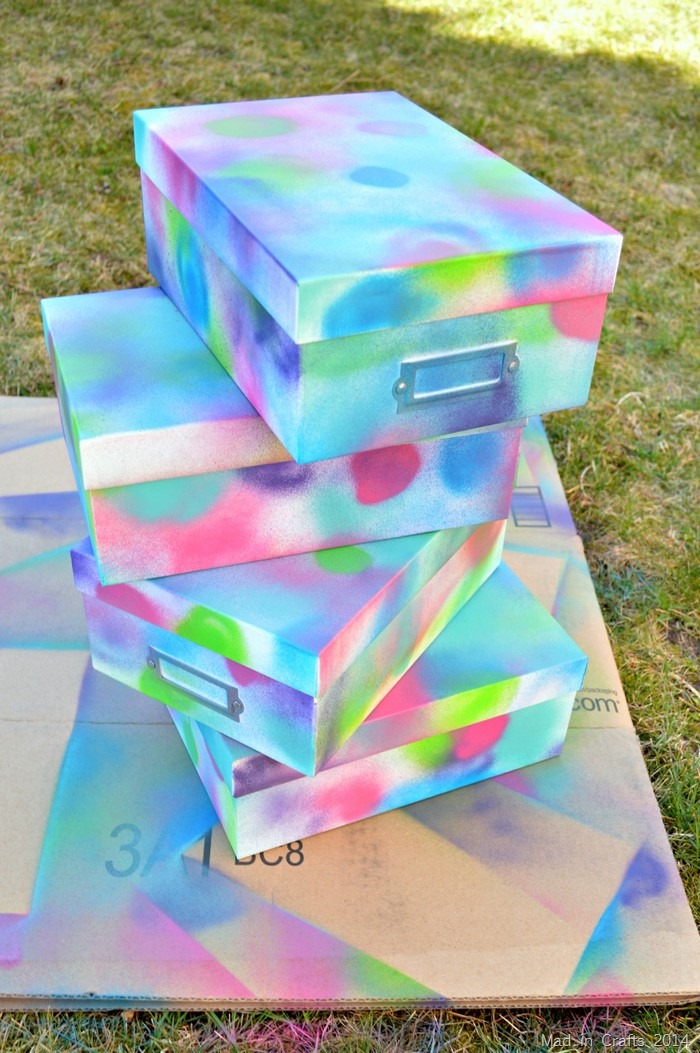 Since Plutonium dries so quickly, I was able to bring them in almost immediately after I finished painting them. Isn't that a big improvement over those plain white boxes!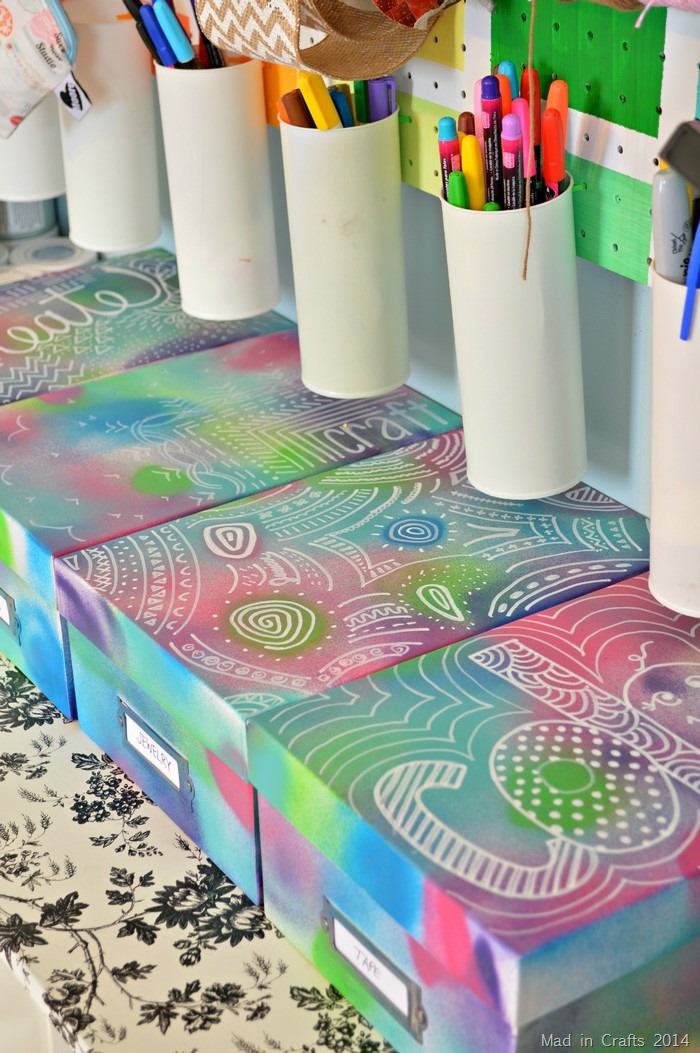 When I got inside, I got out a white paint pen and started doodling on each of the lids. I wanted them to have a relaxed, artsy look since they will be out in the open in my craft space. I might add more doodles or embellishments as I use them, so these drawings are just a start.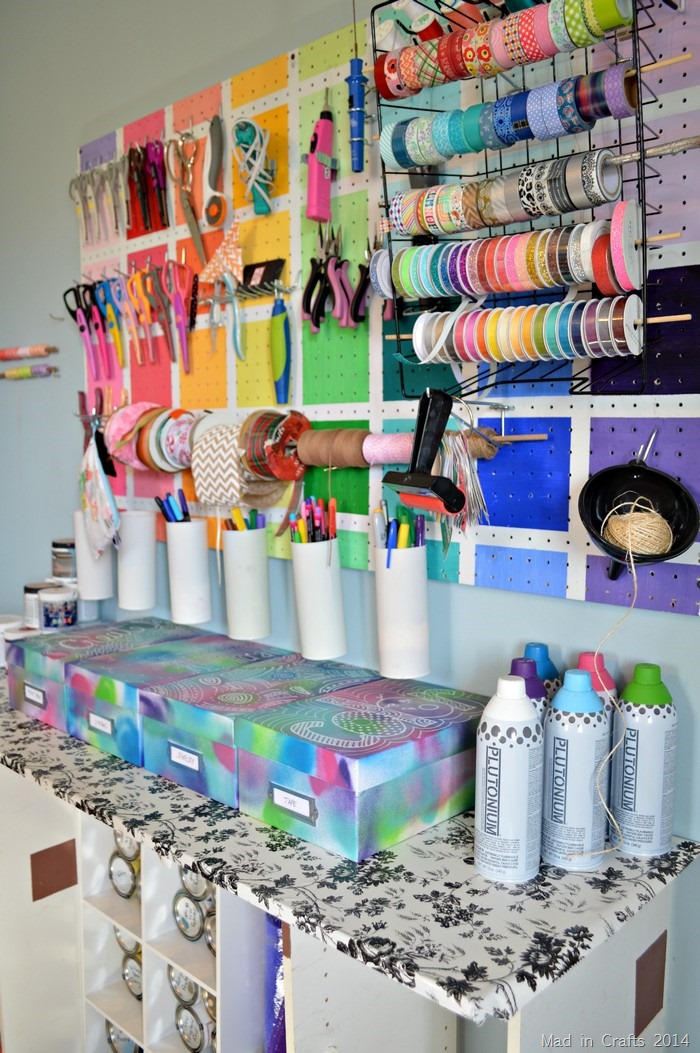 I just added this storage unit in my craft room a few months ago. And, by storage unit, I mean two cheapo cube sets I bought when I first got to college mumblemumble years ago and a piece of scrap wood covered in dollar store contact paper. 100% class, folks.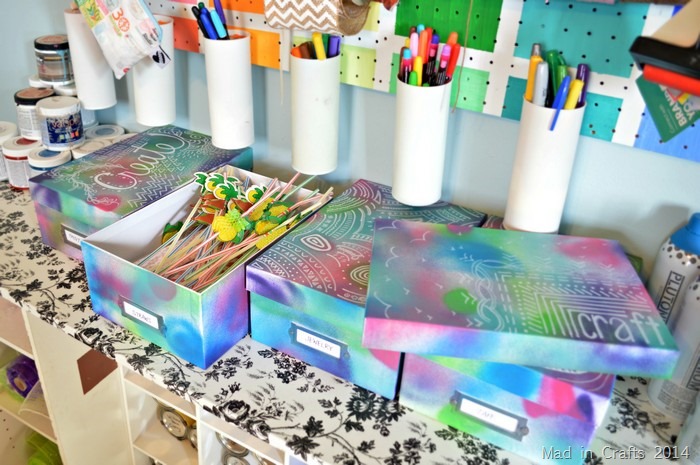 I slipped paper tags into the labels on the front to help me identify the contents more quickly. And, yes, the box marked "STRAWS" is completely filled with novelty straws. Like you don't have a novelty straw box at home.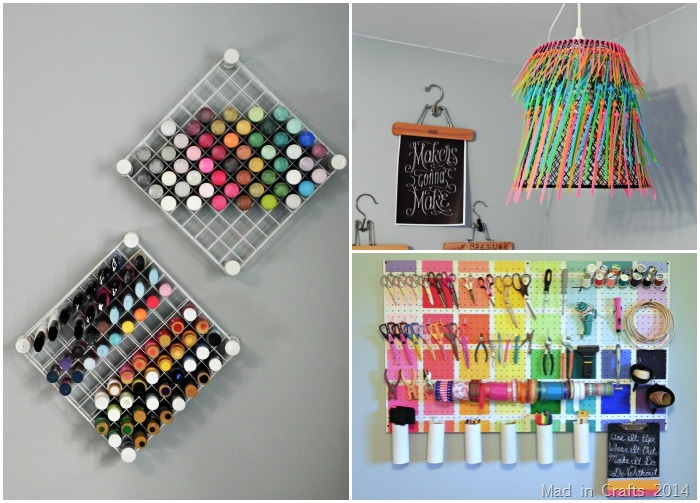 If you are interested in some of the other colorful elements of my craft room, check out my hanging paint storage racks, my zip tie pendant light, and my Project Runway inspired pegboard!