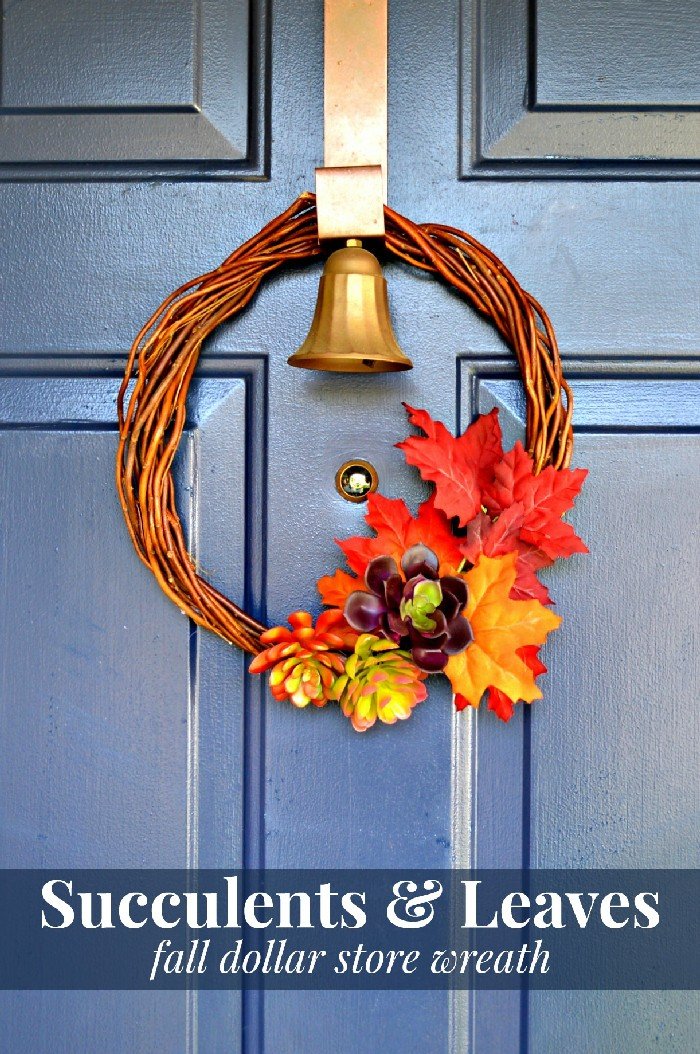 I have been procrastinating on getting Fall decor up in our house this year. Since today is the official first day of fall, I thought that I should get something going on the front door at least. I created this pretty fall wreath using faux succulents and leaves from the dollar store. If you are ready to add a touch of autumn to your home, you can make this fall dollar store wreath quickly and cheaply.
Watch this super short video to see how to put together this simple wreath. I put out two new creative videos each week, so subscribe to my channel so you don't miss any of the fun.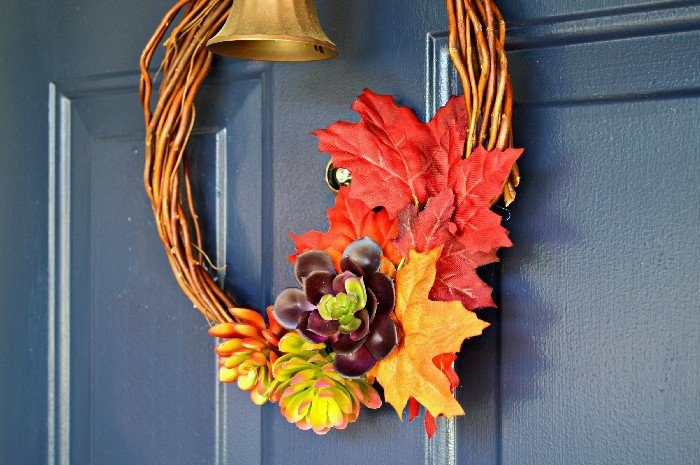 I bought all my supplies for my wreath at the dollar store, but they are supplies you can find at most craft stores or online as well.
These are all affiliate links, if you make a purchase (of anything on Amazon, not just these items) after clicking through, I will earn a small commission. Ads and affiliate links are the way I am able to keep this website running and to offer you free tutorials all year long. Thank you so much for supporting me and Mad in Crafts!
You might like these other fall wreath tutorials too: