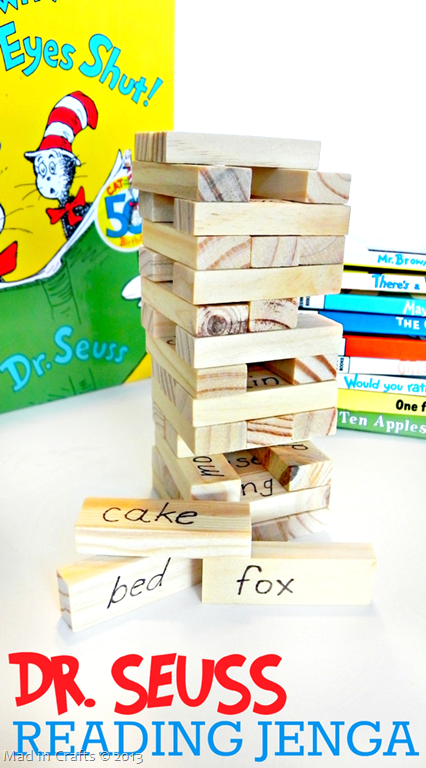 Dr. Seuss books are classics because of their timeless stories, memorable characters, and joyful illustrations. It can be easy to forget that, at their root, Seuss books are just a great way to help kids learn how to read. Today I am going to share how to make a Seuss word jenga game to improve young children's reading skills using words from their favorite books.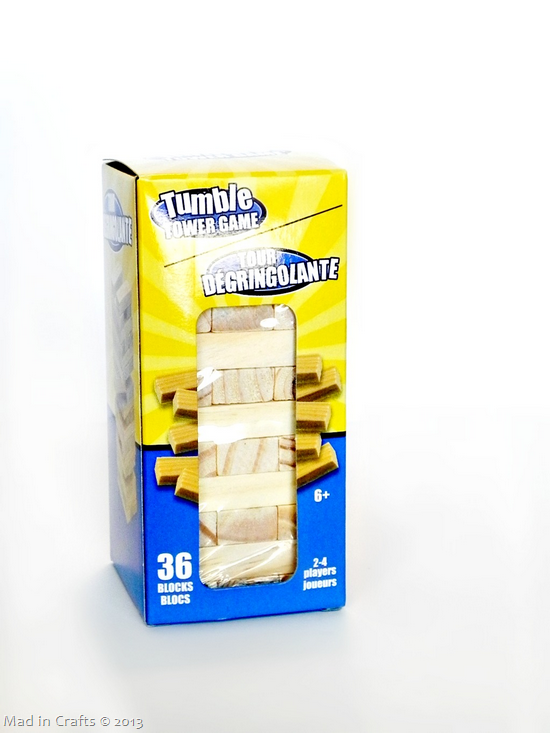 I found this small scale Jenga-style game at Dollar Tree this week, but you could also use an old Jenga set. If you have that and a permanent marker, you can make this Seuss Word Jenga game.
Write words from Dr. Seuss' books on the wooden pieces – one word per block. You can pick and choose the words to match the child's reading level. If you aren't sure where to start, pick up a copy of Hop on Pop and use those words.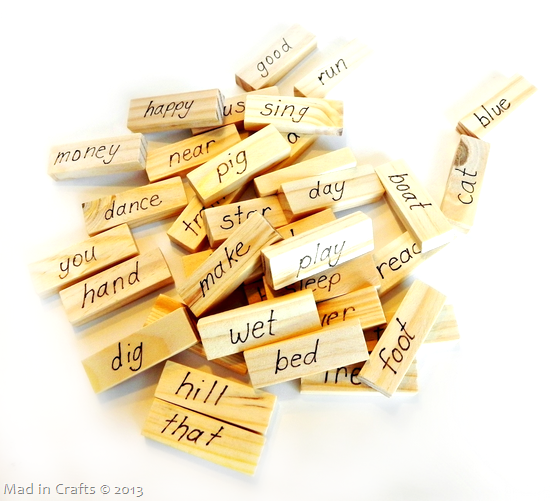 Make sure each block has a word written on it. Seuss books are great sources for sight words and words that are easy for emergent readers to decode.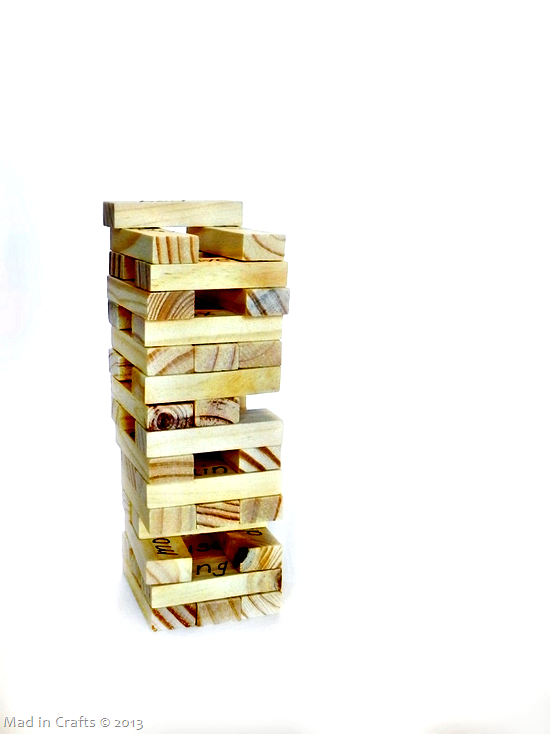 Stack the blocks in rows of three, alternating the direction of the block on each consecutive level. Players take turns carefully removing one block from the tower. Before he can add the block back to the top of the tower, he must read the word correctly. The player who causes the tower to fall is the loser.
You can switch up the game by challenging the players to do different reading-related tasks with the words on the blocks. Here are few suggestions:
-Say a word that rhymes with the word on the block.
-Say a word that starts with the same first letter as the word on the block.
-Make up a sentence that uses the word on the block.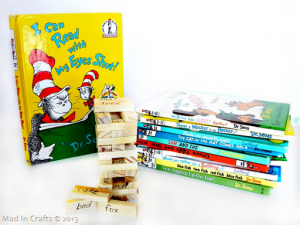 The game is fun for kids of all ages (just like Dr. Seuss's stories!), and can be adapted for many different reading levels. This would make a neat gift or party favor at a Seuss themed party too, since they can be made so cheaply.
Check out the links below for more great Seuss DIYs: