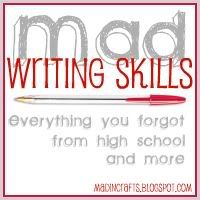 Laree laments: "A few weeks ago, I wanted to post a recipe on my blog, a recipe from a cook book. If I cite my source, is that ok? Or will I be breaking some copyright law or something? The cook book in question is currently out of print (and the publisher has already stated that there are no plans for a reprint)."
I didn't know the answer to this one off the top of my head, so I did a little research. I found an excellent post on citing recipes written by David Lebowitz (renown pastry chef) on Food Alliance.com.
In your situation, the best way to avoid copyright infringement is to re-write the directions section of the recipe in your own words. Then, when you cite the cookbook, add the words "adapted from."
Example:

Mom's Best Chocolate Chip Cookies (adapted from The Cookie Cookbook)
Now, I am no legal expert but, since the cookbook you used is out of print, you likely won't face any repercussions either way. But it's always better to be safe than sorry.
Do you have any blog writing questions?
Comment here or on my facebook page, tweet me or send me an email with any and all questions you have. I will answer as best as I can, and, if I don't know it myself, I will do the research for you!
If you feel like promoting this little series (and I wish you would), you can find the code for the button by clicking on the "Buttons" tab on my menu bar.