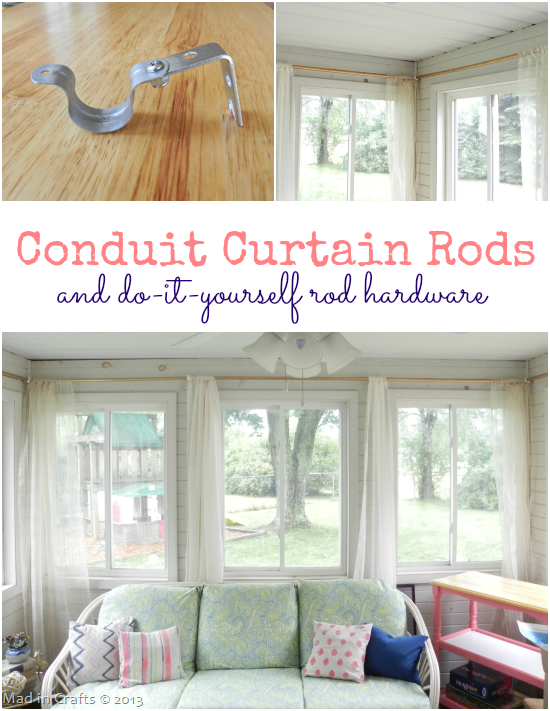 Why are curtain rods their accompanying hardware so stinking expensive? If you dress your windows with items bought at a mid-priced store like
Target
, you could end up paying more for the curtain rods than for the curtains!
My made over sunroom
has 8 windows because a sunroom kind of fails at its job if it doesn't let in the sun. I wanted to hang sheers in the room to be able to have some privacy and because I think window treatments just make a room look finished. There was no way I was going to be able to shell out the $50+ PER WINDOW that it would have cost to buy everything from the store.
I prevented one big expense by sewing the curtains myself, and created another huge savings by DIYing the rods and hardware. I did
some internet research
and my dad and I were able to put up curtains all the way around the room for far less than the cost of store-bought.

To make your own curtain rod hardware, you will need:
Some of the following links are affiliate links and I may receive compensation if you purchase after clicking the links.
Phillips head screwdriver
pliers
Use a pair of pliers to bend the outside edge of the pipe strap back toward itself in a small loop. I gave the brackets a few coats of drippy white spray paint (stupid nozzle broke) and let them dry. The DIY hardware mounts to the wall like any other curtain rod hardware.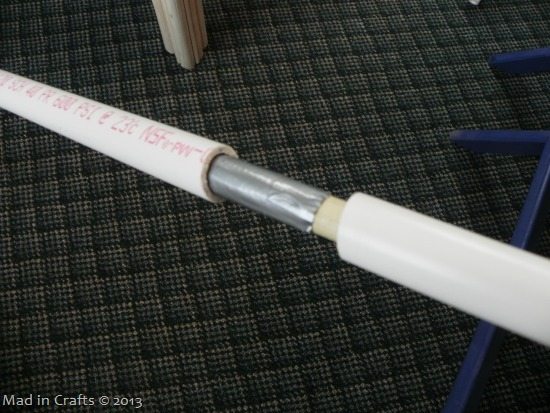 My dad used a hacksaw to cut the conduit to size, piecing together sections with wooden dowels wrapped in duct tape to prevent them from slipping.
No, this isn't a terrible art installation in our backyard, I jammed some dowels down into our lawn and put a section of PVC conduit over each, so that I could spray paint the pipe in the round. Necessity is a mother, alright.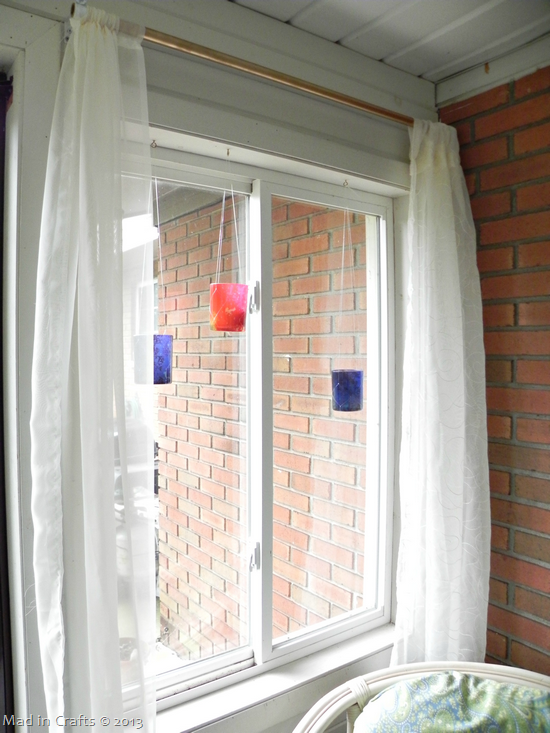 I gave the PVC a few coats of Krylon ColorMaster in metallic gold. It's a very warm gold color that I really, really like.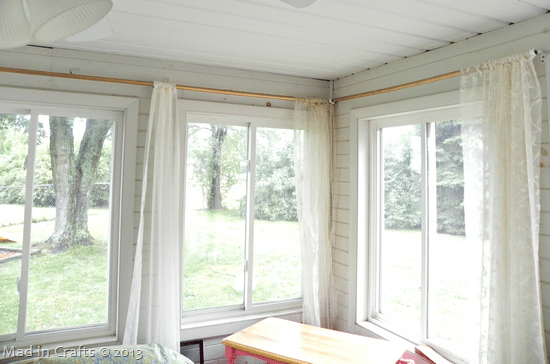 The PVC sits down in the DIY rod hardware, then you can pinch the pipe strap tight to secure the new curtain rods in place.
You can save a bucketful of money by making your own curtain rods and hardware, if you are willing to put in the time.
---
Did you like this post? Think it's worth sharing? Please share with your friends using the social media share buttons on the toolbar at the bottom of the page!