This is a Sponsored post written by me on behalf of BIC 4 Color for SocialSpark. All opinions are 100% mine.
Remember in grade school when there would be one lucky kid in class who had a super sweet multi-colored pen? The kind where you could click one of array of colors and doodle a rainbow of colors all over your Trapper Keeper? Now, that same pen that you envied in grade school can help you keep your calendar organized as an adult.
BIC®'s 4 Inseparable Colors in 1 Pen allow you to designate a color for each member of your family. For our household, my husband's work schedule is marked in blue, my sweet daughter's playdates are in green, my energetic son's games are in black, and my errands are in red. As a former English teacher, I respond well to red ink.
BIC® has made some promotional videos where each color is represented by a different personality. BLUE is the boss, GREEN is the sensitive foodie , BLACK wishes he were the one in charge , and RED likes things to be correct. Like I said, red fits me well.
With the simple color coding system, I can see at a glance not only what we have going on for the week, but I can see who needs to be where. Thursday = my son's Little League practice. Tuesday = my dentist appointment.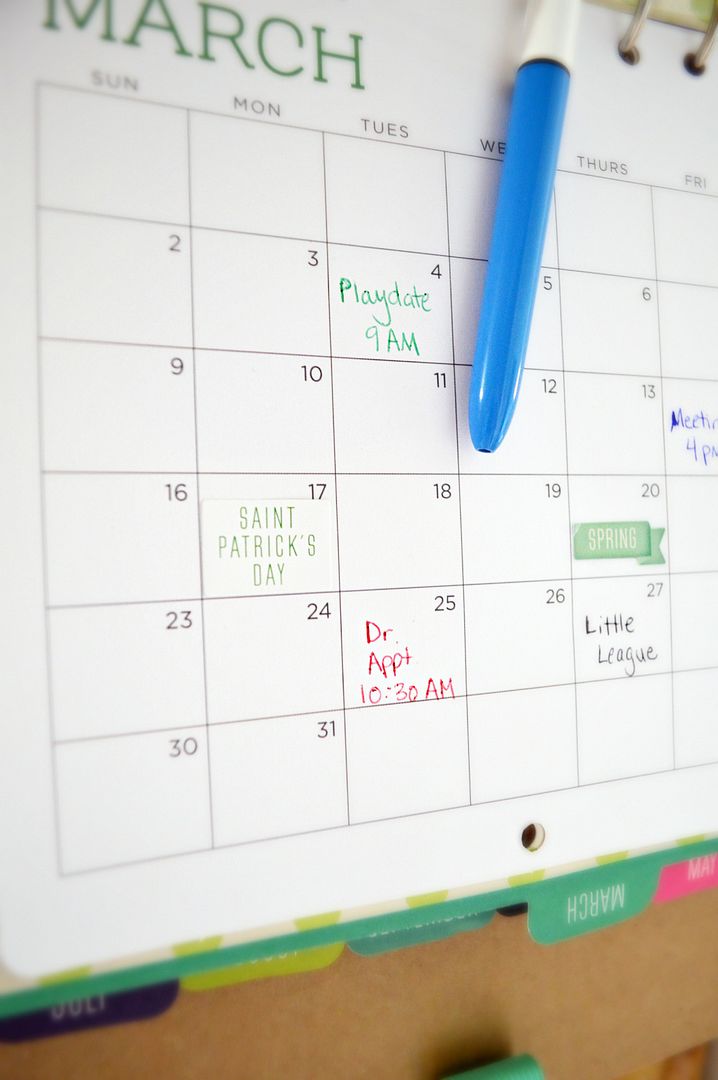 Using a color code saves the time of having to write each family member's name next to each item. I keep the BIC 4 Color pen right on the calendar, so I have easy access to it any time I need to add new information. It's an simple life hack, but a helpful one.
You can buy your own BIC® 4-Color™ pen in stores or online from Staples and Amazon. Be sure to follow BIC® on Twitter and Facebook for more information on special deals and new projects.
---
Did you like this post? Think it's worth sharing? Please share with your friends using the social media share buttons at the bottom of the page!
Thanks, Jessica