My daughter has just now gotten to the age where she is getting into Barbies, which means the dolls, shoes, and tiny accessories seem to be multiplying. I have been searching for inexpensive solutions to keep it all stored and organized, so I thought I would share some of my favorite ideas with you. These eight ideas make use of simple dollar store supplies to organize your Barbies.
ORGANIZE YOUR BARBIES WITH ONE TRIP TO THE DOLLAR STORE
BARBIE STORAGE IDEAS
Cardboard+Craft Sticks = AWESOME!
A modern girl needs modern storage solutions! Give your child's Barbie doll some cute DIY modular storage!
LEARN MORE
How To Organize Tiny Barbie Stuff – Ashley Nicole
Spend playtime actually playing with Barbies and not searching high and low for a matching pair of shoes! Pick up a small item storage case from the dollar store for this simple idea.
LEARN MORE
DIY: From Paper Clips to Mini Hangers | Agus Yornet Blog
Up your Barbie organization with tiny DIY hangers! This is a fun and easy craft that young Barbie enthusiasts will love.
LEARN MORE
DIY Barbie Suitcase – Kids Kubby
This is another fun DIY that kids will love! You can make cute luggage for your dolls and give yourself soem more storage space at the same time!
LEARN MORE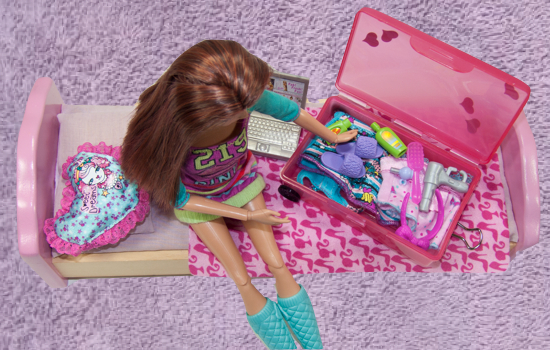 Realistic Barbie Storage Ideas That Will Tame the Doll Mess
This post is full of smart and inexpensive ways to store Barbies and all the gear that goes along with Barbie dolls. You can find supplies at the dollar store that will fit the bill for many of these ideas.
LEARN MORE
DIY Barbie Doll Organizer – Cheap & Easy! | Saving by Design
I'm impressed by the ingenious way this blogger figured out how to organize and display her daughter's Barbies. Can you guess what her secret is?
LEARN MORE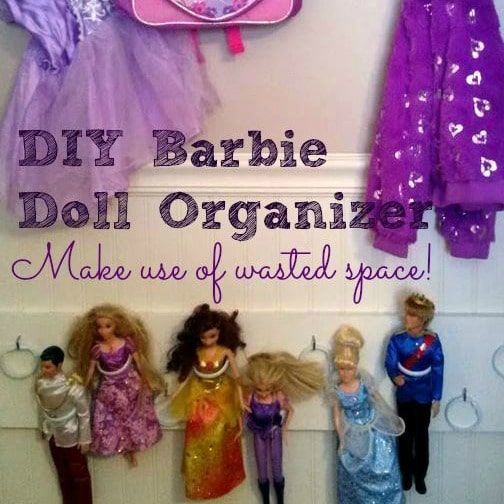 You can find my entire dollar store organization series HERE.