My daughter is in swim class again this summer, so she's been spending so much time in the water she might as well be a mermaid! Today I am sharing how easy it is to use a few products from Cricut make a DIY mermaid t-shirt. You don't need a Cricut cutting machine to make this shirt because the design is all set to go as soon as you bring it home from the store!
Watch this video to see just how the EasyPress makes a project like this simpler. Subscribe to my YouTube channel for more crafty videos like this!
This project gave me my very first opportunity to try out Cricut's EasyPress. This awesome tool takes all the guesswork out of iron-on projects! This isn't a sponsored post, but Cricut generously sent me an EasyPress to try out.
Not only does the EasyPress give you way more heated surface area than a household iron, it also allows you to customize the temperature and set a timer for heating the project. I have goofed up one too many iron-on projects by overheating or not using the iron for long enough. I am really excited to have this tool in my arsenal. Even though I really do recommend the EasyPress for this project, you can absolutely make it with a household iron as well.
Instead of cutting a design out with my Cricut, I bought a Cricut Iron-on Design from the craft store. These adorable designs are affordable, and they are ready to go right out of the package. No cutting or printing required!
My girl loves her new t-shirt, and I love how easy it was to make. Have you tried out the iron-on designs from Cricut? They have tons of on-trend designs, so I am sure you will find one you will love too.
These are all affiliate links, if you make a purchase (of anything from these retailers, not just these items) after clicking through, I will earn a small commission. Ads and affiliate links are the way I am able to keep this website running and to offer you free tutorials all year long. Thank you so much for supporting me and Mad in Crafts!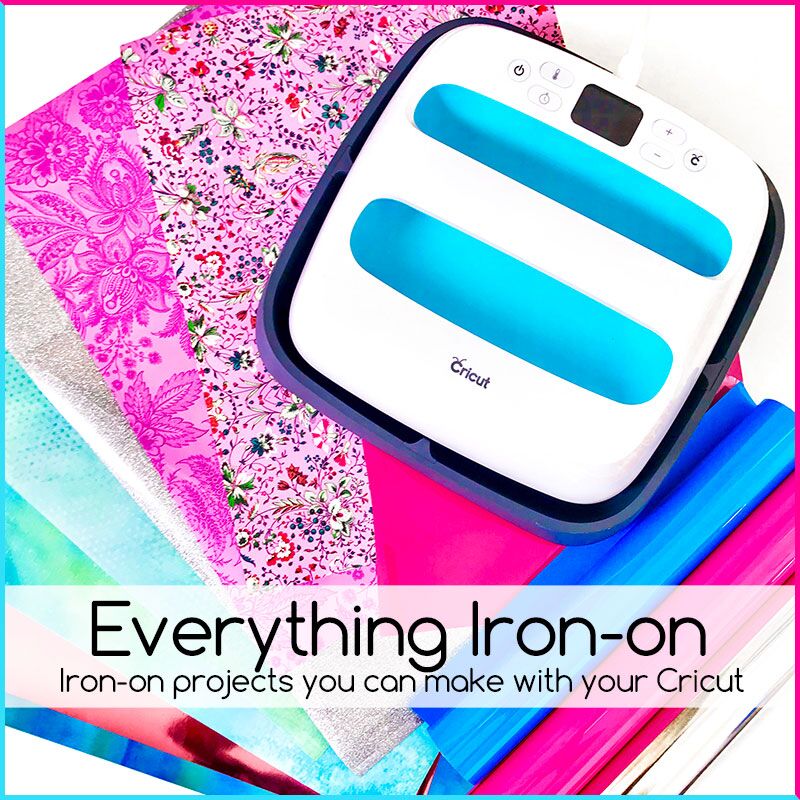 This is my final project for Everything Iron-on Week. Be sure to check out the other projects I shared this week for more fun using iron-on. Cricut is generously sponsoring a fantastic giveaway. Use the Rafflecopter widget below to enter to win an EasyPress, an EasyPress Mat, and a selection of iron on products!
Looking for more great iron-on projects? Check out all the other projects created by the bloggers participating in this event.