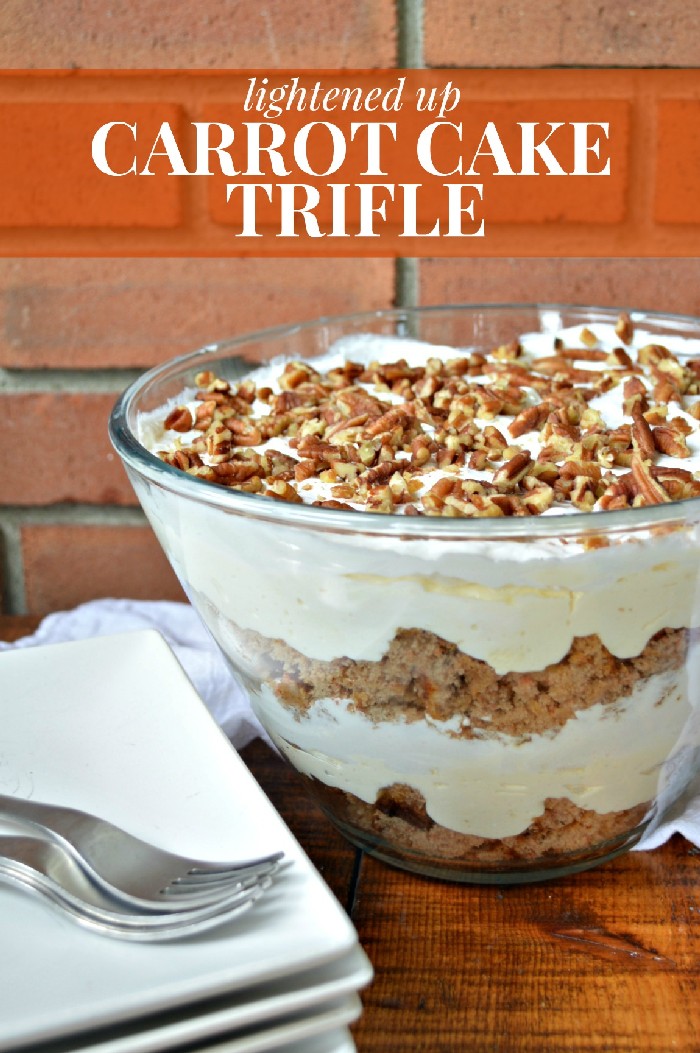 I know, I know. I am committing the grave blogger sin of posting about a topic related to a holiday WELL after the holiday has passed. We ended up having a late Easter dinner this year, so I didn't have a chance to make this carrot cake trifle until the end of April. But since it is a figure-friendly version of such a tasty dessert, I wanted to share the recipe with you even though carrot cake is technically "out of season." Honestly, carrot cake is my favorite type of cake, so I eat it year round.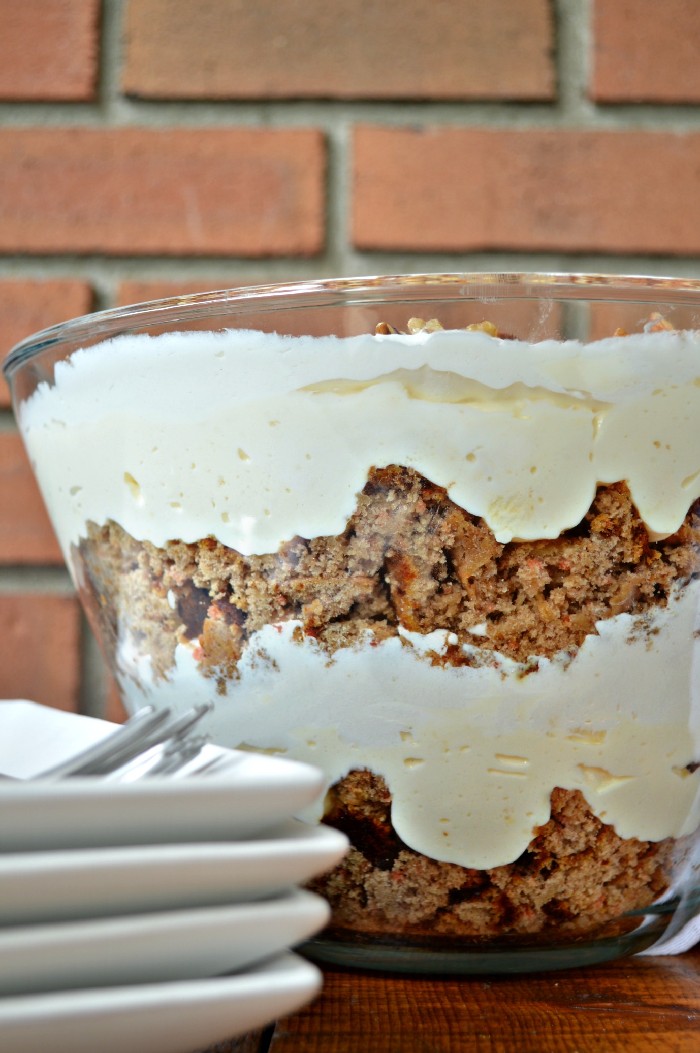 The cake in this recipe is a cheater cake made from cake mix and crushed pineapple — no other ingredients! The cake is still tasty and moist (sorry) but has fewer calories than if it were prepared according to the box directions. The cake is then layered with whipped topping and the filling from my delicious Cheesecake Strawberries.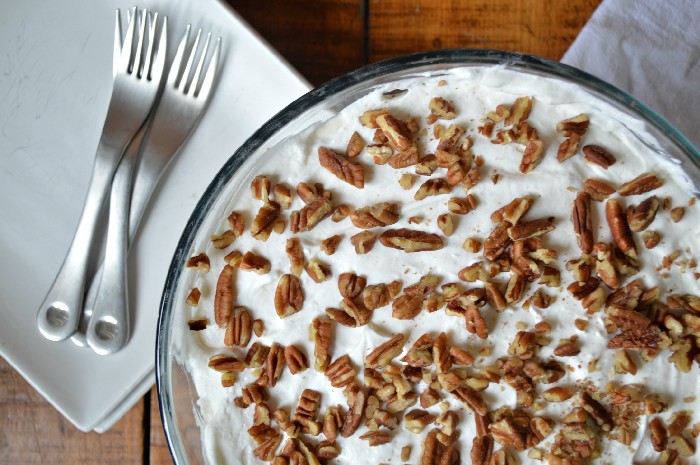 I topped ours with pecans because it just looks prettier, but you can save yourself a handful of calories by skipping the garnish. I plugged this recipe into my weight loss app, and it tells me that 1 cup of this dessert is 7 Weight Watchers Points+. Feel free to do your own math on it, since I am notoriously unreliable when it comes to math skills.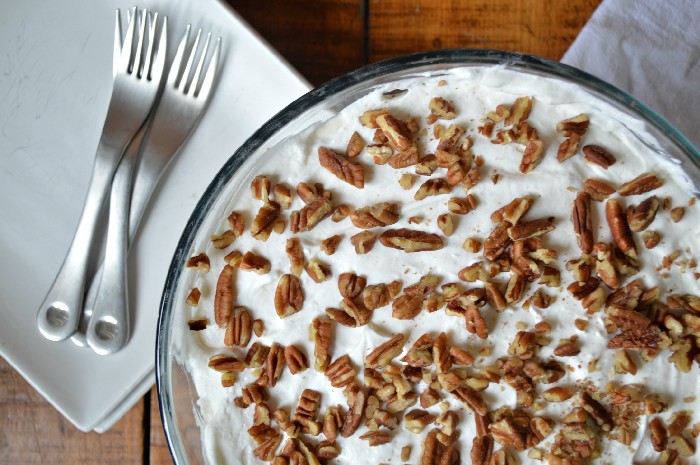 Ligher Carrot Cake Trifle
2017-04-29 18:16:00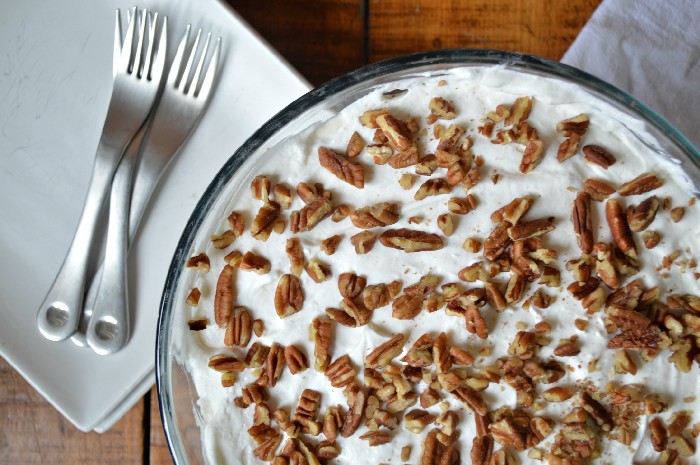 Serves 12
Nutrition Facts
Amount Per Serving
* Percent Daily Values are based on a 2,000 calorie diet. Your Daily Values may be higher or lower depending on your calorie needs.
Ingredients
1 box carrot cake mix
1 - 20 oz. can crushed pineapple
32 oz. fat free Greek yogurt
1 pkg cheesecake pudding mix
1 - 16 oz. container of lite whipped topping
chopped pecans
Instructions
Preheat oven to 350 degrees.
Mix together cake mix and crushed pineapple and pour into a greased 9x13.
Bake for 25-30 minutes or until a toothpick comes out clean.
Allow the cake to fully cool, then crumble.
Mix together yogurt and pudding mix.
In a trifle bowl, layer crumbled cake, yogurt mixture, and whipped topping. Repeat, ending with the whipped topping. Top with chopped pecans.
Mad in Crafts https://madincrafts.com/
You might like these other light desserts: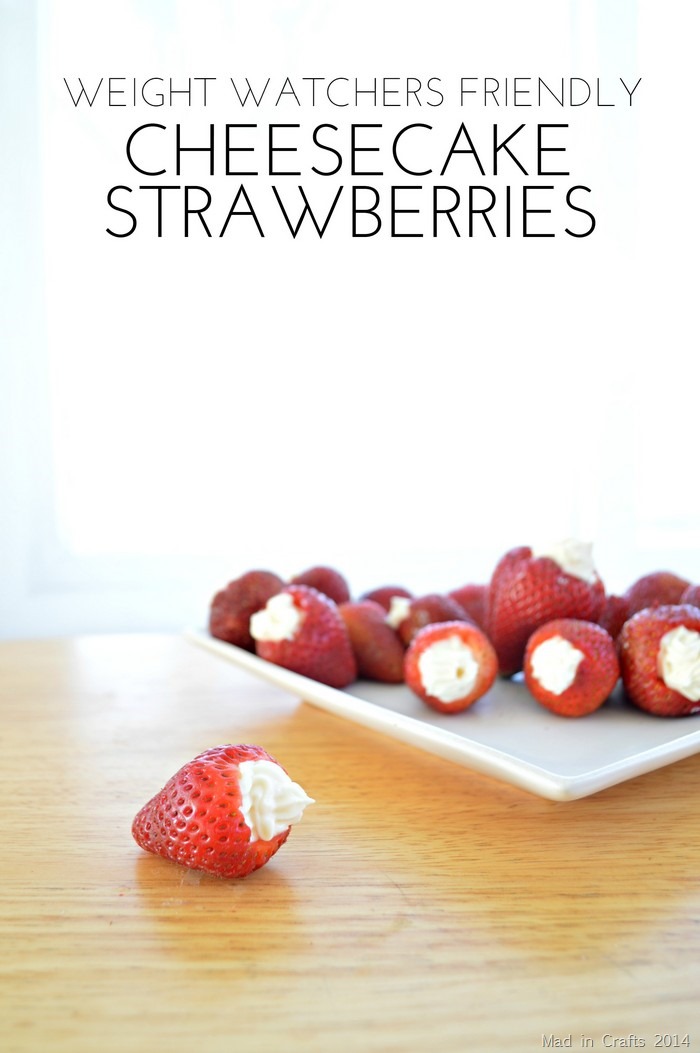 WEIGHT-WATCHERS FRIENDLY CHEESECAKE STRAWBERRIES